A Totally Different Christmas Market
What would Christmas be without Christmas markets? These fairs with their arts and crafts stalls, handmade candles, sticky candies and mulled wine have become such an integral part of the Western Christmas experience that we tend to forget how pagan they actually are – as pagan as, well, a Christmas tree.
We forget, that is, until we run into something that is different and exotic enough to make us question our lazy assumptions. Something like the different Christmas market we came across during our recent "urban walking" trip in the south of Spain.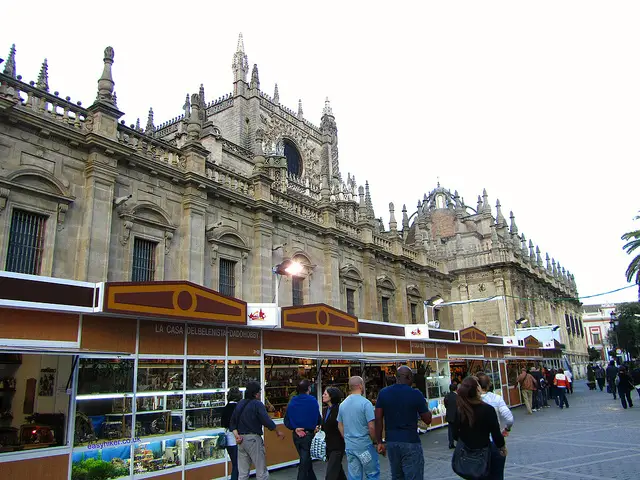 The Feria del Belen de Sevilla may be a different Christmas market but is as big and as crowded as any in a comparable mid-sized town. It even has the same Christmas music piped in through ubiquitous loudspeakers.
The range of products on offer, however, is vastly different – much narrower, as a matter of fact, because the 50-or-so shops are selling nothing but figurines for nativity scenes. Or let me rephrase that: figurines of anything that you could possibly integrate into such a scene, including chickens, Toga-clad Roman citizens, Saracen warriors and camels.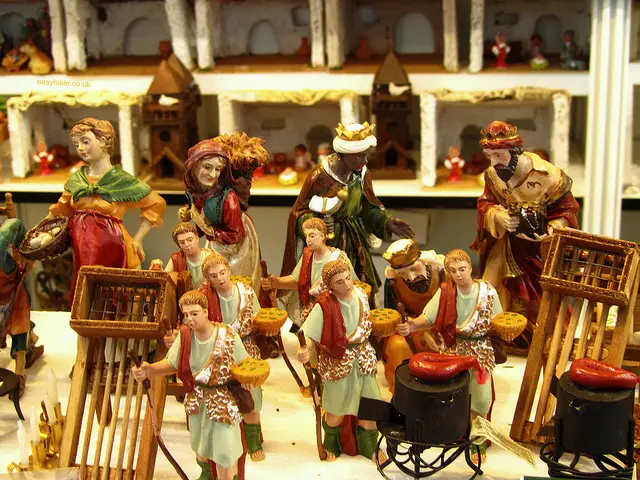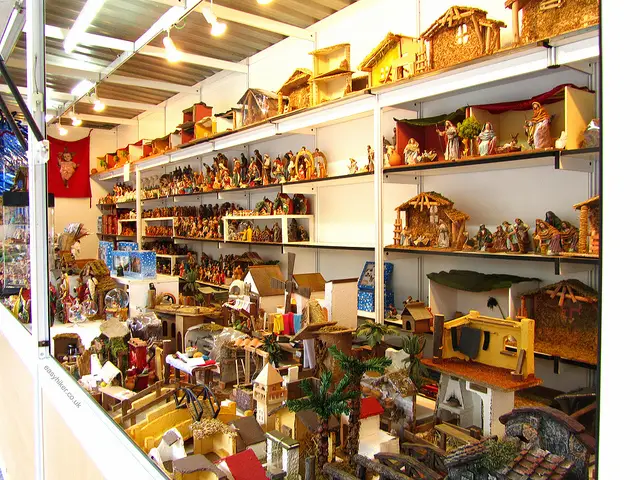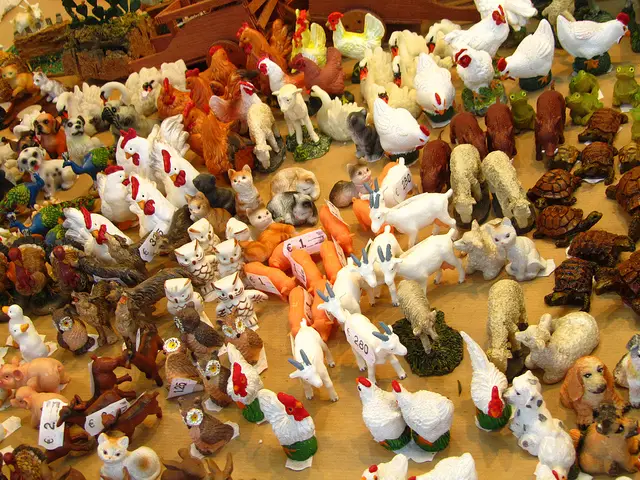 There you go. It's tempting to think that figurine sellers have been meeting in the shadow of Seville Cathedral for centuries at this time of year, but the "tradition" appears to have been established very much in living memory, the current (recently completed) Christmas market having been the 19th edition overall.
But while the Feria del Belen appears to owe its existence to the recent boom in Christmas markets, it is equally clear that Seville, at some stage, has taken a deliberate decision to defy everybody else's idea of what such a Christmas market should look like. Mulled wine? Bah – humbug!  (Or whatever that is in Spanish.)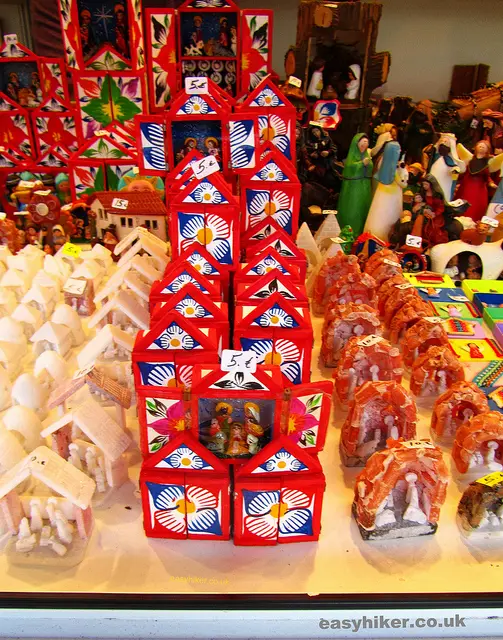 I find that strangely reassuring. In an era when the cities of the world are beginning to resemble one another more closely with every passing decade – under the "homogenizing pressures" of human beings who increasingly want to eat the same food, watch the same films and wear the same clothes – this demonstrates that there are still other forces at work, too. Forces that can put a decidedly regional spin on a global "cultural phenomenon". Forces that make it impossible to confuse Seville with, say, Nuremberg – or Chicago.
Forces which will ensure that travelling the world in 2013 will remain as exciting as it has been in 2012.
Let's just hope that these forces will triumph in the end: for the sake of everybody who likes to travel the world. That would be my personal wish this Christmas.
A good one to all of you!
Find out what other things made us smitten by Seville HERE