Where to Go in Germany
Bacharach in Half a Day
Rick Steves, in one of his "Europe in the blink of an eye" itineraries that Europeans feel so smug about, suggests to his readers to spend two nights in the Rhineland town of Bacharach, as much time as you are allowed to dedicate to Venice and Amsterdam (only Paris gets more).
That, to me, seems a trifle excessive. (Not the two days in Venice but the two days in Bacharach, a town of less than 2000 inhabitants and little more than a single high street.)
We took the exact opposite approach: as part of our "The Rhineland in half a day on the return from a hiking trip" tour, we spent about an hour and a half there, enough for a sprint from the train station to the town centre and back while still finding the time for a quick cup of coffee.
Beat that, Americans!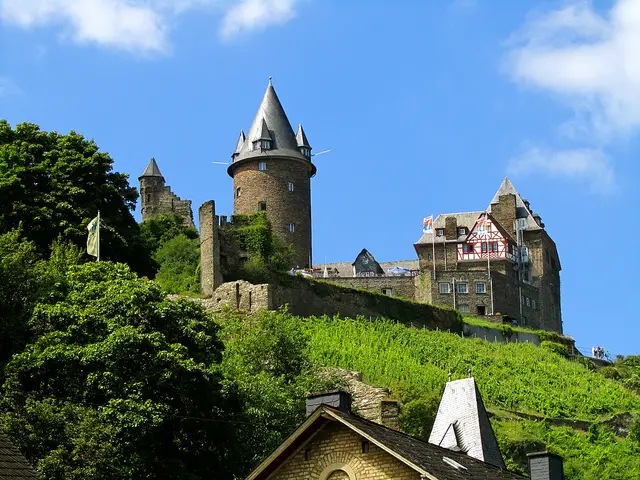 Turn right out of the train station. The castle you see on top of the hill to your left is Burg Stahleck from the 11th century, although nobody appears to be quite sure how old exactly it is. (It is now operated as a Youth Hostel, so you could not visit it if even you had more time on your hands.)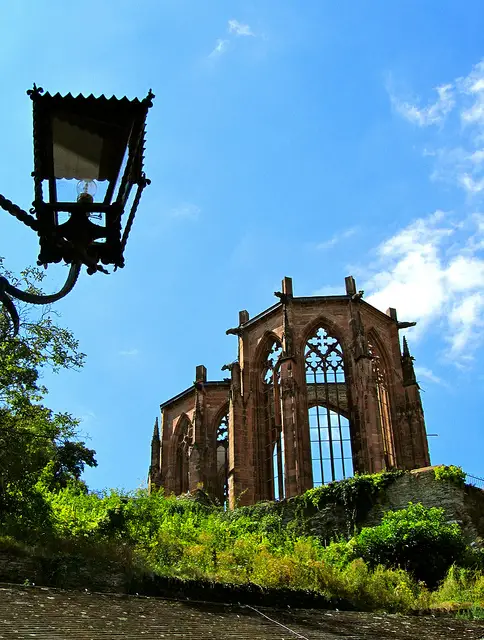 Burg Stahleck was destroyed many times over its 1000 year long history – what you see today is inevitably part Middle Ages, part modern fiction – but the ruin of the Werner Chapel a little further along your way only looks that way: in fact, it was intended as the nucleus of a major church project that never quite got off the ground. (The story of Werner of Oberwesel to whose memory the chapel was originally dedicated is actually quite fascinating.)
Bacharach's town walls are remarkably well preserved …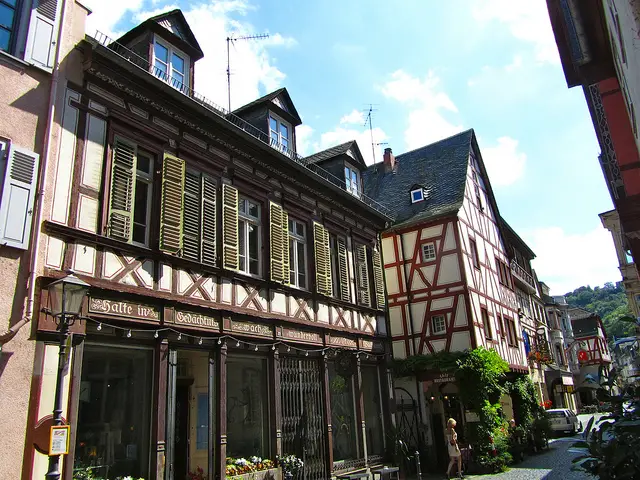 … and the market square is lined with beautiful old buildings.
Okay, I admit: two days may be a bit much, but you could easily spend a few hours here just walking through the lanes of the Old Town …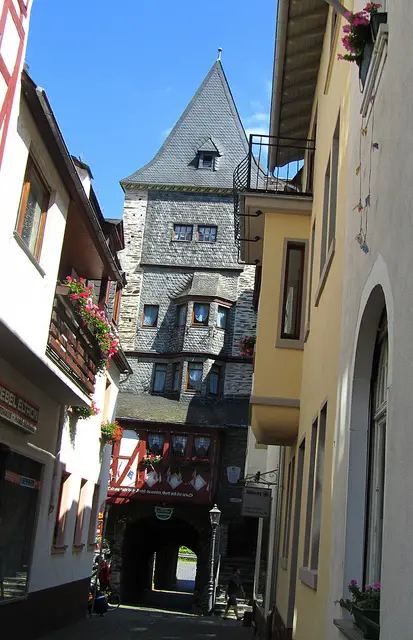 … which means: you could but we couldn't because we had a train to catch. For us, it was gulping down our coffees and taking a few more photos …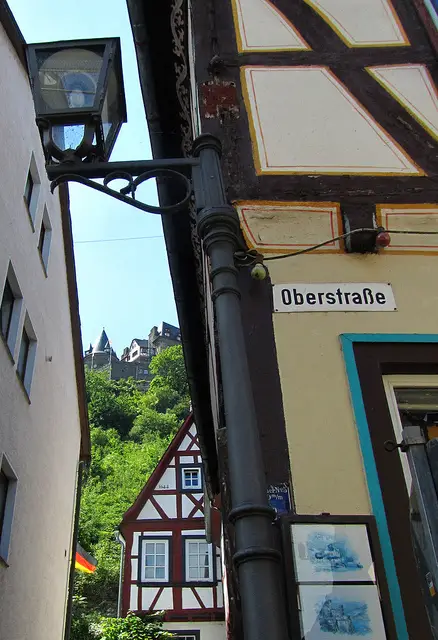 … before our return to the train station.
Bacharach in a blur. Now we know what it must feel like to take a whistle stop tour of Europe.
"Everybody in Europe was absolutely lovely," the US senator said, "only the King of Belgium was a little cool." The senator frowned: "Or was that the King of Greece?"