Hiking in Barcelona
Atop Montjuic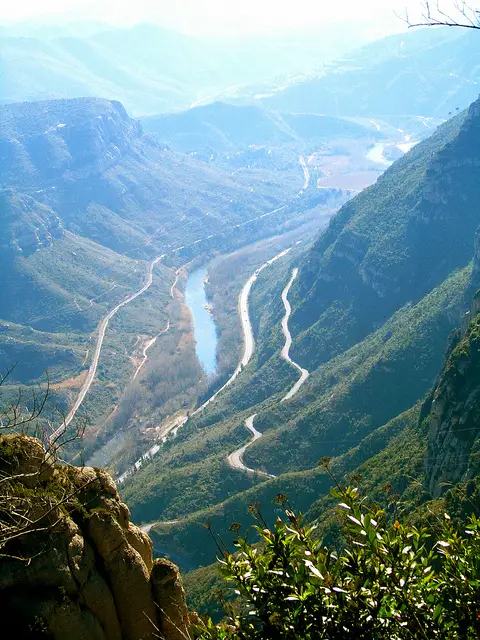 Whereas the sea, all over the world, is made of one piece, mountains are nature's true individuals. You have to meet them in person to properly know or even get a first meaningful impression of them.
Statistical information of whatever sort or content is of no assistance here and can, at worst, be downright misleading. This, most emphatically, includes information about a mountain's height.
Height above sea level tells you very little about a mountain's actual appearance. In certain mountain ranges of Germany, you can conquer a summit without actually knowing it. After a slight incline in the Rothaargebirge, for example, a sign informs you that you have just ascended the Langenberg, the highest peak in the federal state of North Rhine Westphalia.
Clocking in at just under 900 meters, the gently curved and lushly green Langenberg, incidentally, is almost exactly as high as the Ayers Rock monolith (aka Uluru), its antithesis in almost every other way.
Of the two, only one has managed to become the focus of a whole mythology and a body of legends as well as a World Heritage Site. I think I will let you guess which one has come out "on top" in this way.
Height above sea level also tells you very little about how difficult it is to climb a mountain. Mont Blanc may be the highest Alpine peak, but is also one of the easiest to master. Similarly, a trek up Mount Kilimanjaro – despite the mountain's imposing presence and its height of almost 6,000 metres (20,000 feet) – appears to provide few technical challenges.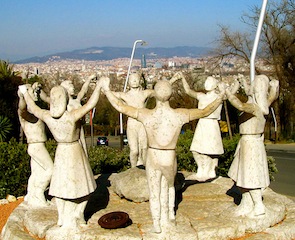 Now, nothing could be further from my mind than attempting to compare Mount Kilimanjaro with the Montjuic in the outskirts of Barcelona.
All I am saying is this: climbing on top of this mighty rock, from the virtual sea level of downtown Barcelona, feels much steeper than you would expect when being told that its very top reaches the dizzying height of, ahem, 173 metres (567 feet) above zero.
The trail, you will be happy to hear, also provides few technical challenges, being effectively asphalted over. You have to look left and right, however, before you cross over to the street that's leading there. I bet traffic is less of a risk on Mount Kilimanjaro. (In return, you will not have to worry about sudden changes of the weather or altitude sickness.)
On top of the Montjuic, foreign conquerors (mainly from Castile and central Spain) have built various castles through the centuries because it is such a great spot from where to let all hell loose upon the city underneath. Or, rather, to enforce compliance by threatening to do so.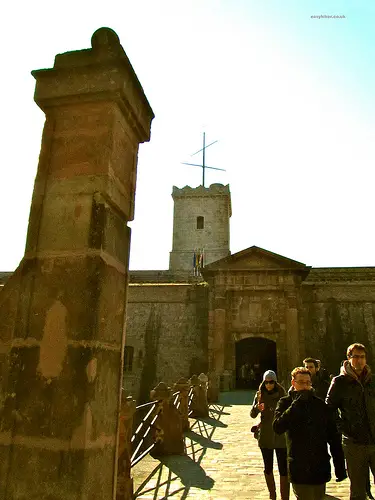 The first Castell Montjuic was built in 1640 to show the troublesome natives – who had revolted against their Castilian overlords – who was boss.
Today's version goes back to the late 18th century when the place accommodated 3000 soldiers. The very size of the Castell has also repeatedly attracted the attention of people who needed to intern large numbers of people – such as Generalissimo Franco, for example, during the Civil War and thereafter. Which is why many people from Barcelona will enter the Castell still with a bit of a shudder.
My advice to people with any brains is to explore the castle and to enjoy the great views, before continuing their exploration of the area with the assistance of the city's excellent public transport network, taking a bus or a cab to another of the sites on the Montjuic, the Olympic park to name just one.
Only certified fools are encouraged to try to proceed by walking around the castle, leaving the compound through a path in the back and sliding down the slope to the suburban featureless Passage Migdia which – with the Olympic park in sight – swerves towards it and then, tantalizingly, away from it again in continuous alternation for what feels like 200 years. (If you think I exaggerate: try it with a troublesome spouse in tow, constantly reminding me that we made a dinner reservation at a grill steakhouse she didn't want to lose.)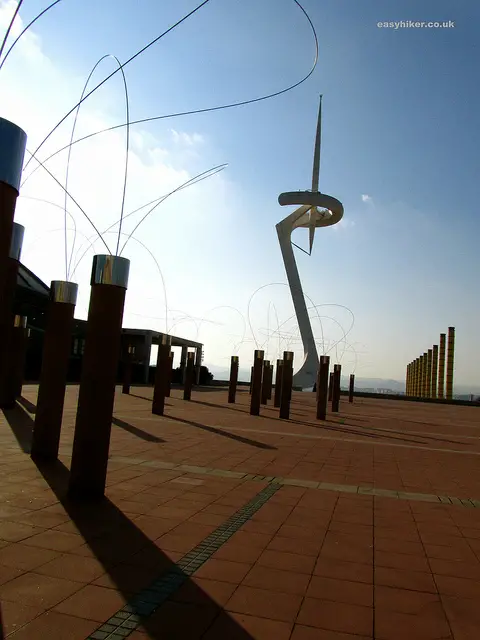 Once you have reached the Olympic Park, however, you can enjoy the close-up views of the stadium and the iconic "needle" (actually, the telecom tower of the 1992 games) safe in the knowledge that your journey is coming to an end.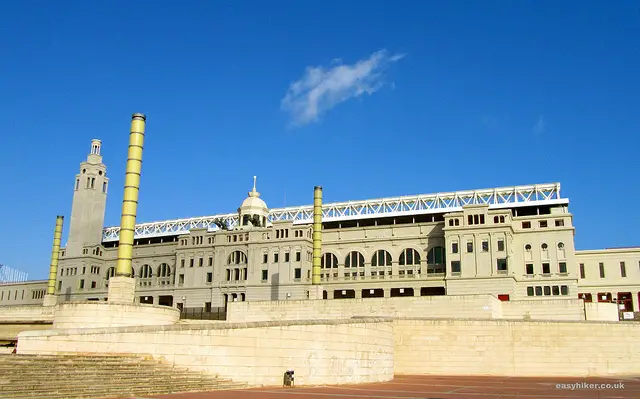 From here, it is only a short walk through the garden past the Palau Nacional, the Museum of Catalan Art, down the stairs to Plaza Espanya – where you can wrap up your trip with a visit to the city's old bullring, Las Arenas, now one of Barcelona's fanciest shopping centres, and a snack or a hot cup of chocolate in one of the mall's over 20 cafés and restaurants. Go on, you know your troublesome spouse deserves it!
Find more tips of easy hiking or walking activities in various holiday destinations by following us on Facebook or registering to receive our free updates directly by email.