Help Promote Better Child Protection
 Something about Third World Travel

The arguments for and against traveling to 3rd world countries are very similar to the ones for and against buying clothes from Bangla Desh. No, say some: to do so inevitably means supporting unsustainable and at times downright inhuman practices. But, say the others, if you stop giving your business to these people you take away one of the few opportunities they have to control and better their lives.
Make your choice!
For many poor and developing countries, tourism is an important industry – and one that, like nearly all other industries, creates a lot of collateral damage. (As much as a fire in a textile factory, only with fewer headlines.)
For this, all of us carry a certain responsibility: the infrastructure that allows people to travel to poor countries with ease so they can exploit the vulnerable would not exist were it not for the likes of you and me – our wanderlust or even our desire to have fruits on our table other than apples and pears.
Whether you decide to travel to a third world country or not, you are involved in this. The world is much too complex and interconnected these days for anybody to stay innocent for long.
Fortunately, there is a way for us to repair some of the damage that we have created in this way, to help clear up the mess others have left behind. We don't even have to do anything with our own hands – other people will do that for us. (Unless you are up for volunteer work.) They need our support in every way.
We are asking you to help, or at least always keep in mind, those who are least able to help themselves: children who are disadvantaged, abused and abandoned in the countries we travel to.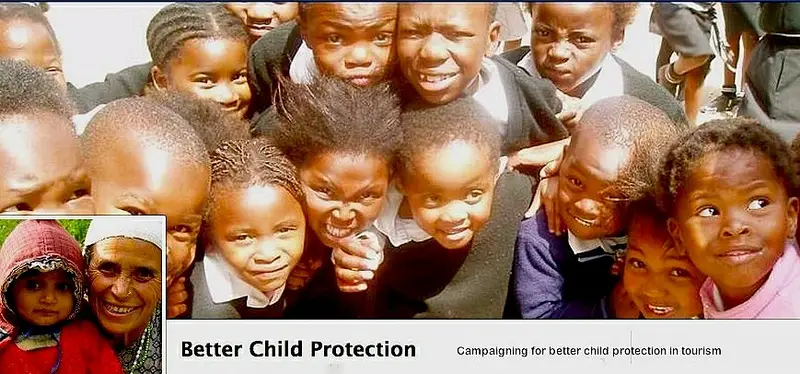 If you want to know how you can help better the lives and protect these children from further abuse and neglect, know and support the people who are working towards this aim.
Easy Hiker is helping the organisation Better Child Protection promote responsible tourism and helping vulnerable children. You can find and support them with a LIKE on Facebook or follow them through @pandpvolunteer on Twitter. Tweet your support with the hashtag #betterchildprotection.
This is the least we can all do.