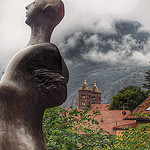 The provincial capital of Bolzano has a long history, rich cultural attractions – and even some lessons for all of us
One thing is for sure when you go hiking in the Gardena Valley: sooner or later you will come to Bolzano, in nearly all respects the hub of the province, if only between trips to different resorts. So you'd better know what to expect.
Expect, above all, crowds.