Walking London:
by Mrs. Easy Hiker
Rediscovering English Food on the East End Menu
The ports of the East End of London have welcomed several waves of immigrants throughout their history. First, the French Protestants, then the Jews of Eastern Europe followed by the Chinese, the Italians and some Germans. In the last century, it was a wave from the Indian Subcontinent.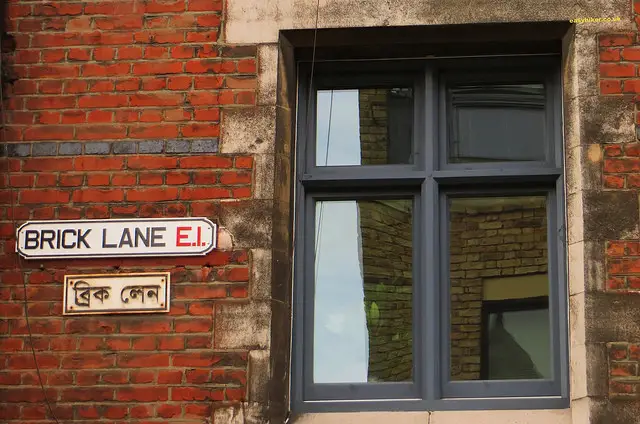 All these immigrant groups have left vestiges of their presence, most certainly in cuisine, making the East End a real cooking melting pot. Each wave somehow contributed to the menu that the East End offers today.
This, it seems, is the very reason why Eating London's first organised food tour should be in the East End, a tour I happily joined a month ago.
This part of London can offer quite a bit of insight into the evolution of what many perceive to be "English cuisine" which, for a long time, was considered an oxymoron (like German humour, I hear Mr. Easy Hiker say.) But this is such a disservice to the English, who have since claimed Indian curry their own. Even lamb with mint sauce and its accompanying boiled veggies, in competent hands, could be an example of Blighty cuisine the English can be proud of, I hasard to say.
Admittedly, bangers and bacon with a big dollop of baked beans and some fried eggs for breakfast is not haute cuisine, nor is fish-and-chips, but both can often be found in the menus of fancy hotels and restaurants in cities like Paris and New York, for example.
The Eating London food tour brought us to Poppies for our fish and chips, where, according to Time Out, "they are served as they were meant to be, but probably never were."
English food has moved on, evolved and has been "gentrified", as one can witness in the pubs, cafes and restaurant that have sprouted in the East End. (This was inevitable with the architectural gentrification of many parts of the area.)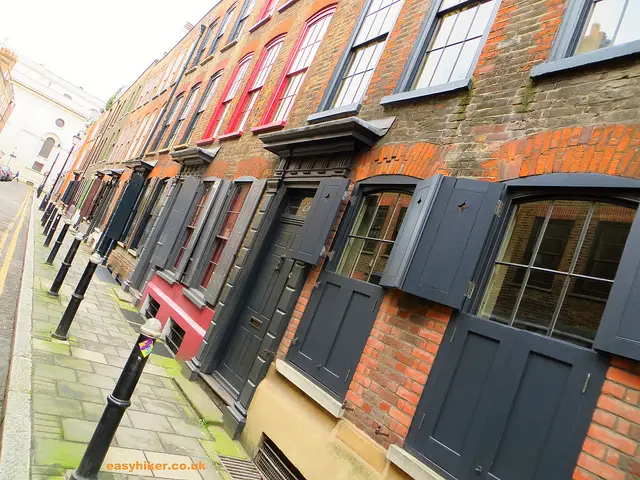 This Eating London food tour (a walking tour, so make sure you've got comfy shoes on when you join one) allowed me to rediscover  "classic" English food on the East End menu – from the humble bacon sandwich (at the St John's restaurant and bakery) to the best melt-in-your-mouth lamb curry I've eaten in London (at Aladin on Brick Lane, listed by the BBC as one of the best curry houses in the world!)
Another classic on the East End menu to rediscover is the perfect bread-and-butter pudding drowned in custard (for me at least), enjoyed in the warm coziness of The English Restaurant, one of the oldest eating establishment in the area.)
Nicole, our guide, herself an EastEnder for some years now, made sure we enjoyed the food in the right context and atmosphere by giving us plenty of historical snippets about the area at each stop. (She has also personally sourced and tried the places where she brought us to.)
One establishment we trudged to is one I shall be going back to again and again (that is whenever I visit London): the Beigel Bake Brick Lane Bakery (open 24 hours 7 days a week ) for its simply divine salted beef bagel sandwich.
The tour is a great way to sample the best of each of these classic English fare all in one day. You can book online to join their the Eating London tour, which usually lasts a bit more than 3 hours, capped with tea/coffee and the most heavenly salted caramel tart (made with salted butter from Normandy) at the Pizza East in Shoreditch, whick I can guarantee you will love.