Guest Post: Hiking in the Lake District
 The Coffin Route
Trust Zoë Dawes to find a quirky hiking/walking trail. She tells us more about it in this quirky guest post.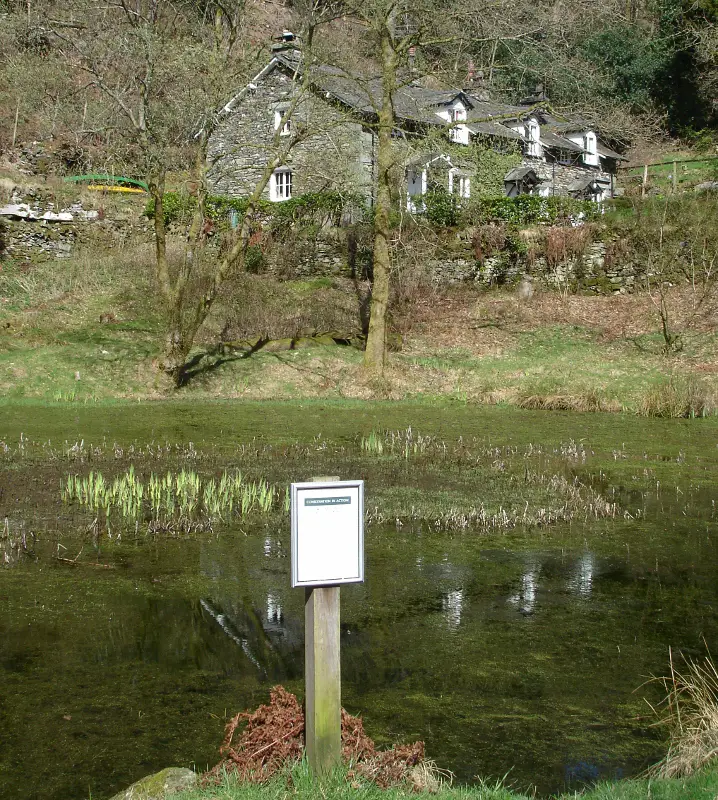 The Coffin Route from Grasmere to Rydal village may not sound the most attractive of walks, but I promise you, it is a delight.  In fact, it's the epitome of Quirky Travel.
I recently walked that very path overlooking Loughrigg and Rydal Water.  Spring blossom was out, the daffodils were doing what Wordsworth had said they did; 'nodding & dancing' in a very slight breeze, and all was right with the world.
In olden times, the Coffin Route was taken to transport the dead from Rydal and Ambleside to St Oswald's, Grasmere, where William Wordsworth is now buried.  I was here with Andrew White, of Walks Around Britain, as we were filming a video for The Quirky Traveller Wanderings.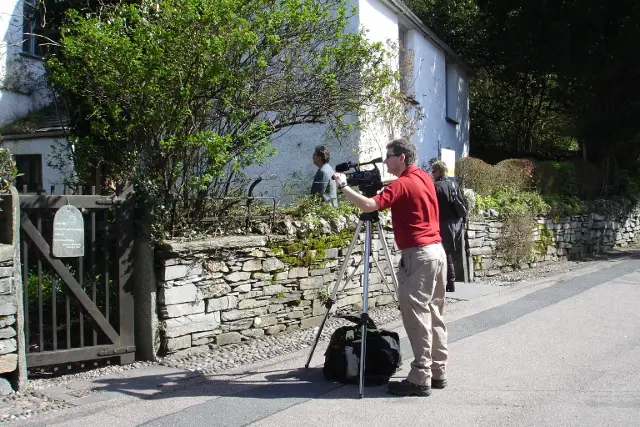 Andrew and I went to Dove Cottage, where Wordsworth wrote some of his most famous verse, a delightful old house with wonky floors, dark wood panelling, a stream running under the kitchen and old newspapers covering a bedroom wall. Andrew sat me amongst the daffodils and I read a Wordsworth poem straight to camera.  Oh how I loved doing that!
A gentle climb up the old path; a little stream ran alongside and we got a quick glimpse of a glittery frog scrambling into the undergrowth as we trudged past. There was hardly anyone on this path, in spite of it only being ten minutes from one of the busiest tourist spots in the Lake District.
When we stopped to film by a small pond I was intrigued to read that it was here that Wordsworth used to skate and where he had met the Leech Gatherer who inspired one of his better-known poems.
We ended our wandering at Rydal Mount, the gracious house that Wordsworth rented for almost 30 years till his death in 1850.  The garden was a delight, with spring flowers tumbling over rocks, beside tiny pools and woven through the woods.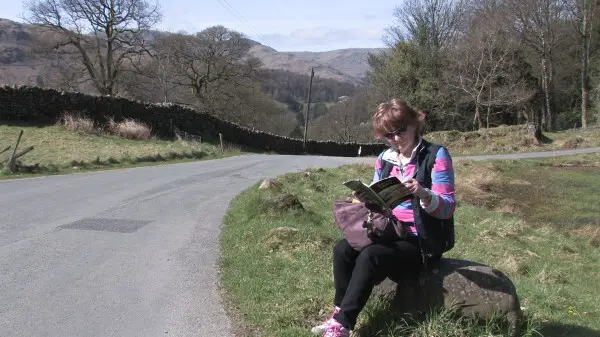 Birds were singing their hearts out as they celebrated this abundant season. Dora's Field was scattered with the thousands of daffodils the poet planted when his adored daughter died.
You can walk back to Grasmere via Rydal Water itself, stopping off at the lovely little seat overlooking the lake to take in the glorious fells all around and maybe spot a heron or cormorant on the water.
Following on from Rydal Water you reach Grasmere lake itself and by keeping the lake on your right you will eventually come out at the back of the village.
My suggestion is that you stop off for refreshments at the very quirky and delightfully named Fairy Café to take in the view before finishing your walk back by St Oswald's Church.
Zoë Dawes has lived and travelled all over the world and now takes people on personal tours of the Lake District and North West England, sharing her quirky perspective on the area. She loves meeting people from all over the world and welcomes contact via her website www.thequirkytraveller.com