Kurt Vonnegut says that unusual travel suggestions are
Dancing Lessons from God
So, of course, we could not decline the offer of travelling to Genoa, even if this meant that we had to change our carefully laid out travel plans at the shortest of short notices.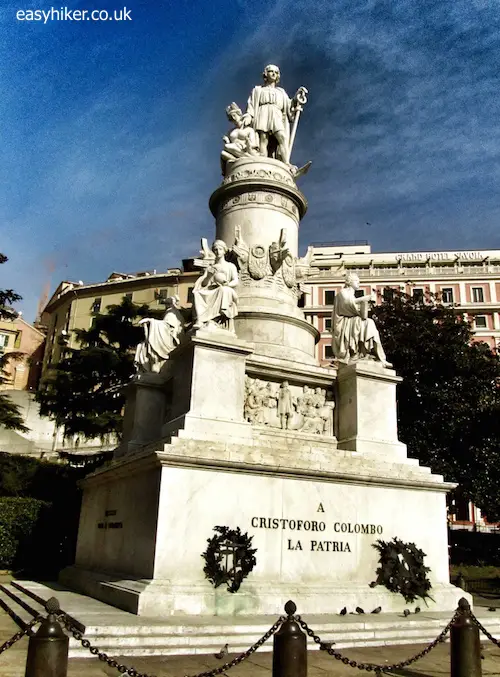 The story is this: we had been planning to get some hiking done in the South of France for some time, but then the Spanish budget airline Vueling and award winning Indie internet radio ScannerFM invited us to join a bloggers do in Barcelona, cutting down our trip by half.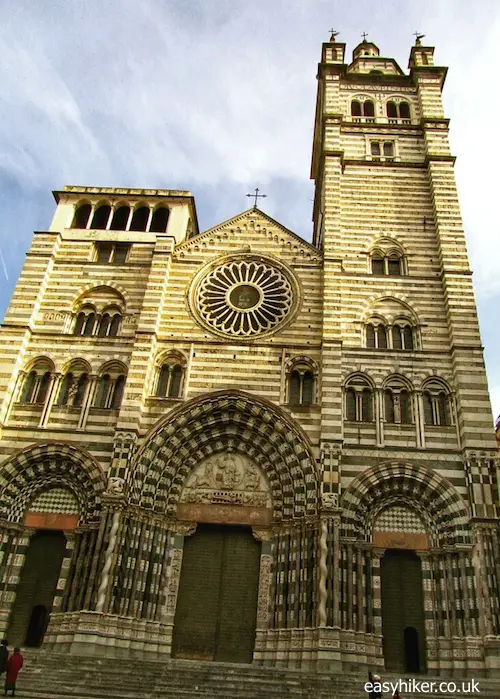 "Don't worry," they told us, "we can fly you in from almost anywhere."  And it is true: the Vueling network of routes is quite comprehensive indeed. Nice would have been a great option – the only problem was that this  route would become fully operational only in the spring of 2012, and for the time being, Genoa was our best option.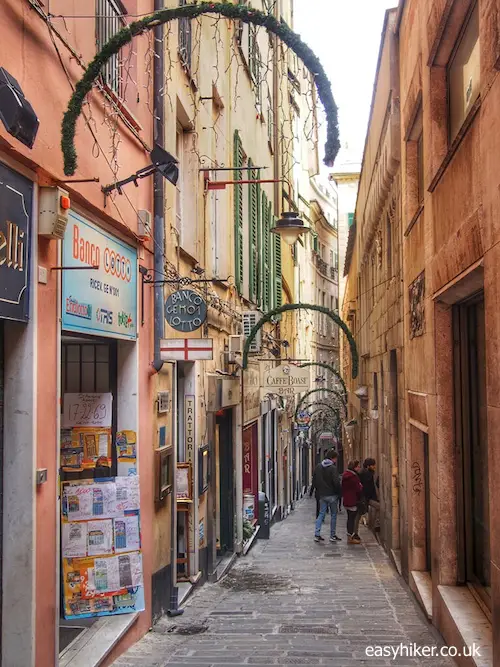 Which is how what was conceived as a trip from Paris to the south of France became a mad "if-it's-Thursday-it-must-be-Italy" dash through three European countries.
We did not regret our sojourn to the other side of the Riviera. On the contrary. Genoa is a lovely place, worthwhile almost any detour, and if you haven't been, you should definitely include it in your itinerary for the next time you are visiting the Mediterranean.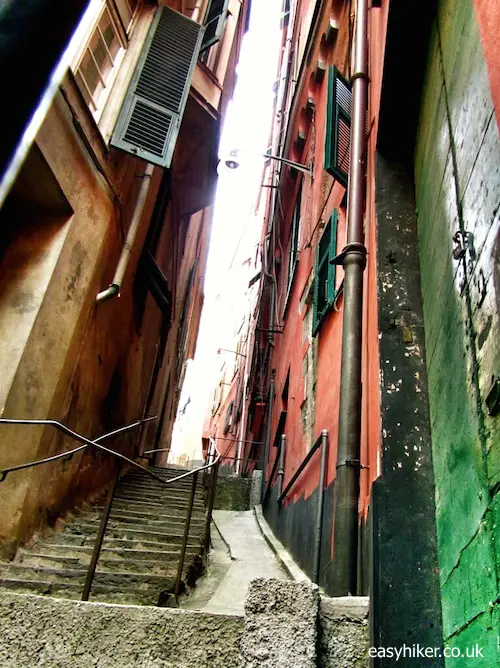 We had been there once before, actually, quite a long time ago, in what must have been an even more hurried affair, because I barely recognized anything of the place.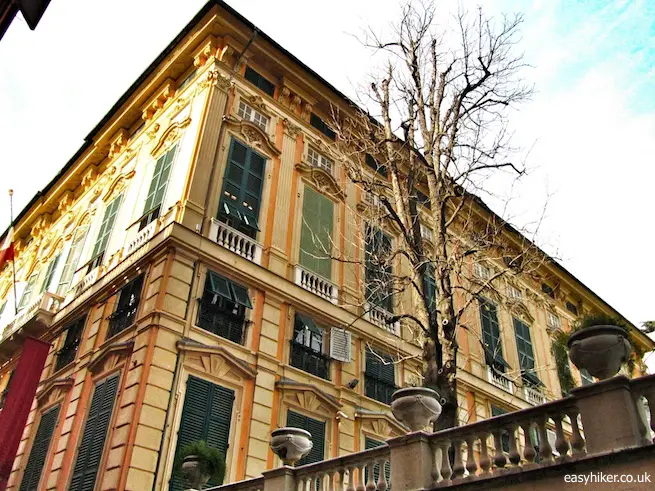 I only remembered two things about our first trip to Genoa: that we had bought some kind of Easter cake there and that our hotel was inhabited by the cast of Treasure Island. In the evenings, you could hear the "step-toc-step-toc-step-toc" of Long John Silver approaching on the corridor. (Okay, I exaggerate, but only slightly.)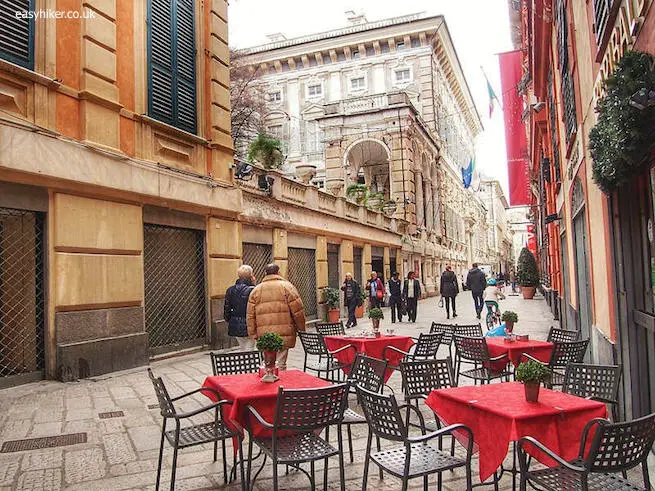 The greatest sight of Genoa – and worth the trip alone – is the Strada Nuova, now called Via Garibaldi, offering you a parade of Baroque castles which is probably unique in the world. It is in the UNESCO World Heritage list.
They say that this was the birthplace of urban architecture – where all buildings relate to each other and where every project was completed in the awareness that the total would, eventually, be something more than the sum of its parts.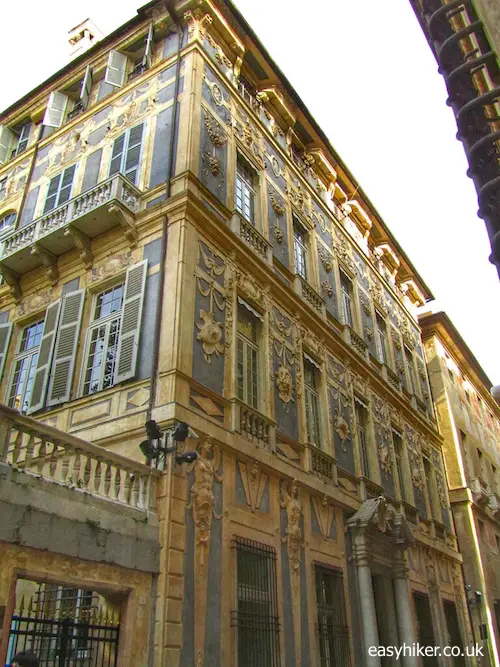 But there is more to Genoa.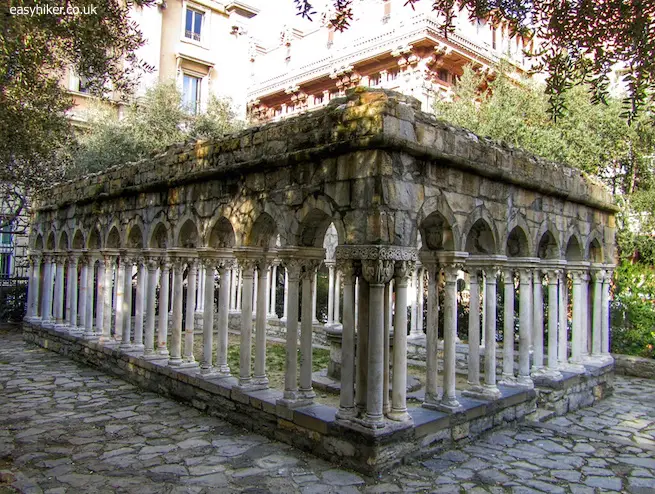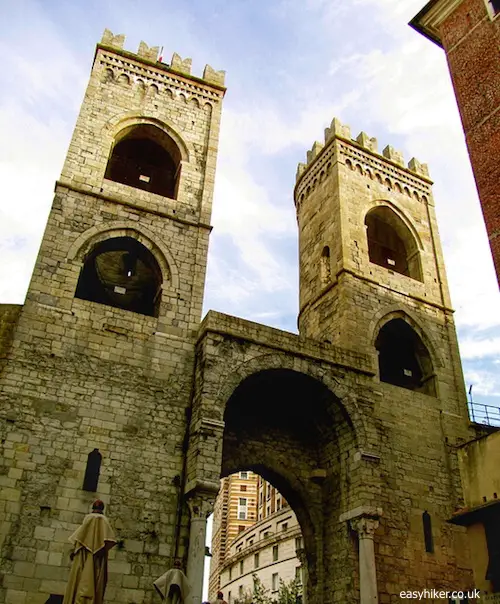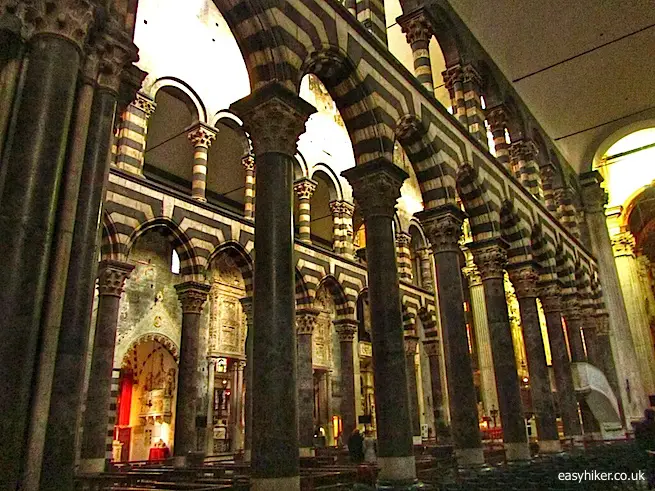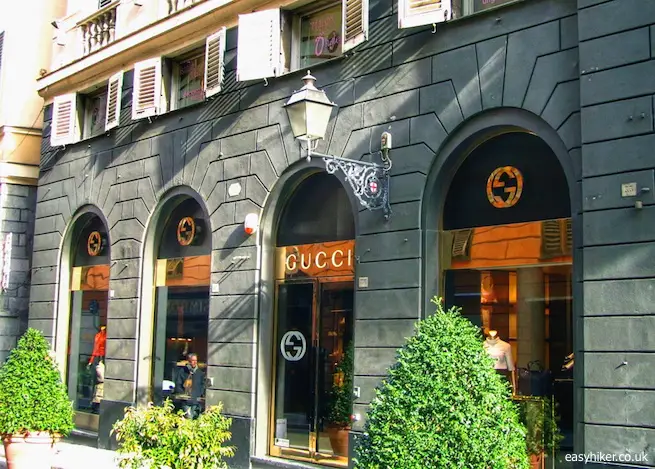 One last word about the city: we stayed in a lovely place called Hotel Cairoli (Art in the City), lovingly decorated with modern art (some of it original, some of it copied from great modernist masterpieces), spotlessly clean and centrally located. Reasonably priced, too. (We paid EUR 75 for a double including basic breakfast. Although it must be said that this was the low season.) Plus they make you feel really, really welcome. So if you are planning to travel to Genova for more than a quick dash: do not go anywhere else. (And no: they did not give us a special discount and are not even aware that we are writing this.)
And we enjoyed our dancing lessons from God!
Okay, I know: there was not much real hiking going on today. But this will change over the next few posts, I promise.