This is a despatch from the Central European lowlands where winter is neither the season when snowmen freeze to death – as they currently do in North America – nor the right time to sit outside in some balmy sunshine. This, after all, is not the Mediterranean. Not that you would be in danger of mistaking one for the other.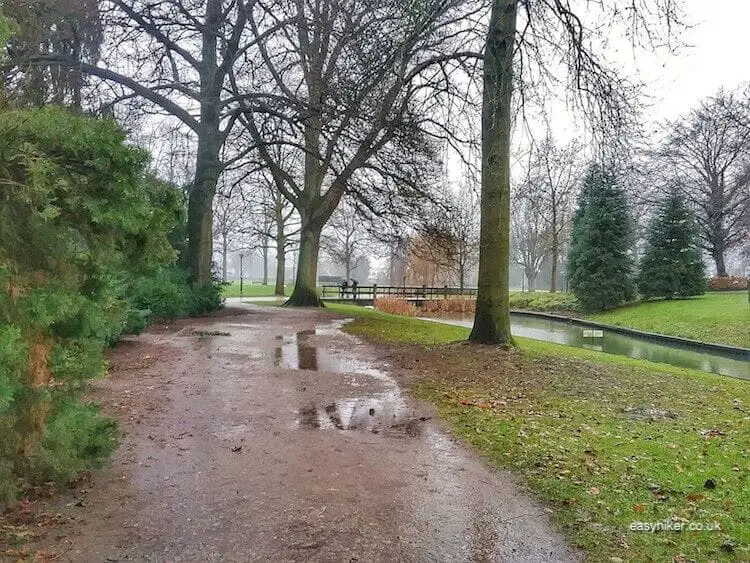 The Habsburg Emperor Charles V is known to have boasted that the sun never set in his empire: Angela Merkel, the closest thing he has to a successor in today's Central Europe, might comment that the sun never appears to rise in hers.
At least this December, she would be right: in most places across northwestern Europe, this winter's sunshine hours have fallen way below their monthly seasonal average. One town in Germany, meanwhile, has broken all the negative records, clocking up an aggregate of 30 sunny minutes. That's not what they got on an average day but this town's total sunshine for the entire month of December, folks. Welcome to the heart of darkness.
How We Got  Over our Dutch Midwinter Blues
If you cannot get sunshine, you have to search for some other kind of diversion, so we used the time "between the years" for a visit of Enschede, the capital of Twente province in the Eastern Netherlands.
In truth, it is not the most charming of Dutch towns, although there are enough buildings around to remind you which country you are in …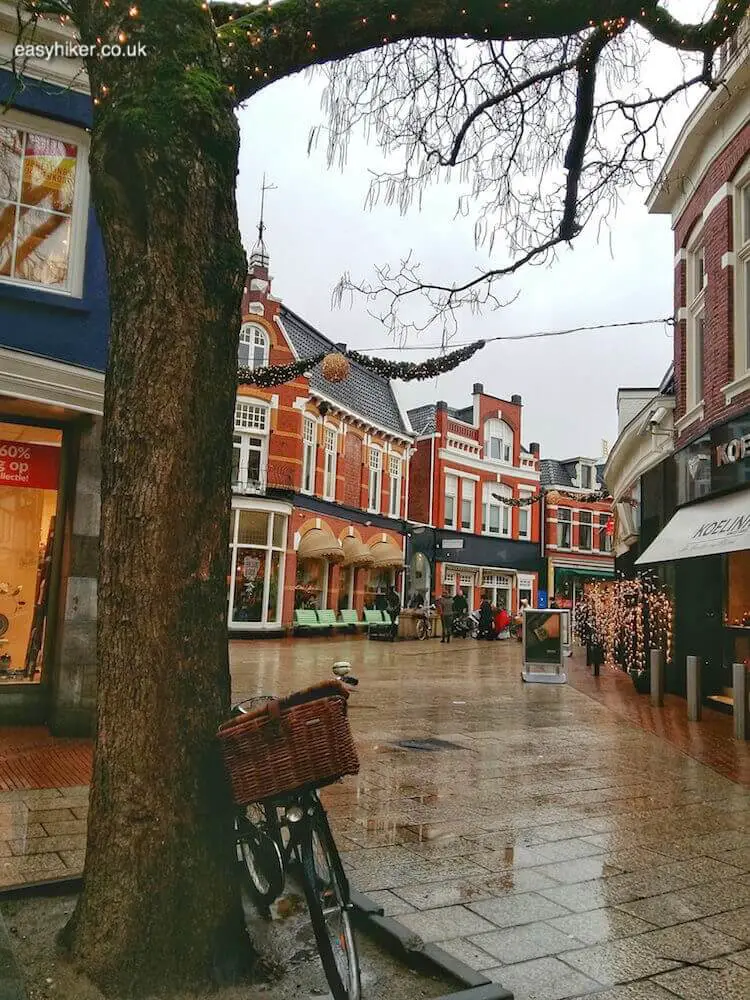 … but Enschede, like so many cities across the Netherlands, manages to relieve some of the seasonal gloom by being quirky with a light hand, a trick that German cities never seem to pull of.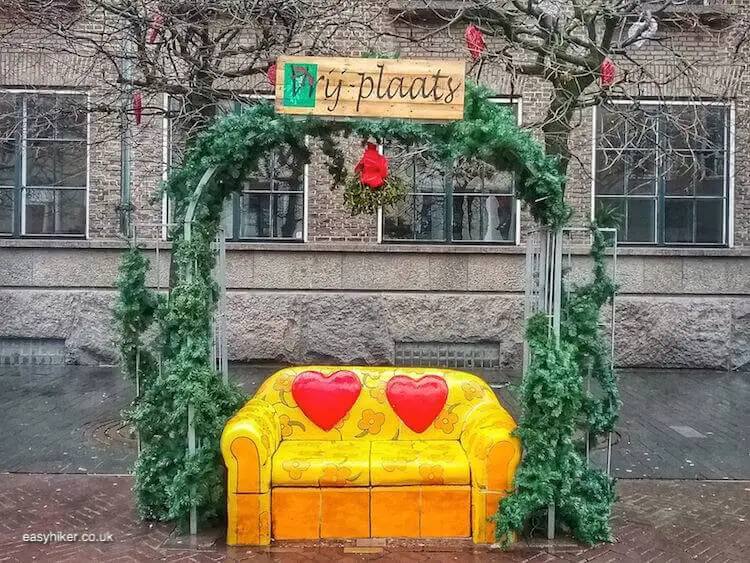 I don't know whether there is enough to do in Enschede to justify a longer visit, but one afternoon just seems fine.
Go shopping for the things that are not sold with similar brio in your home town …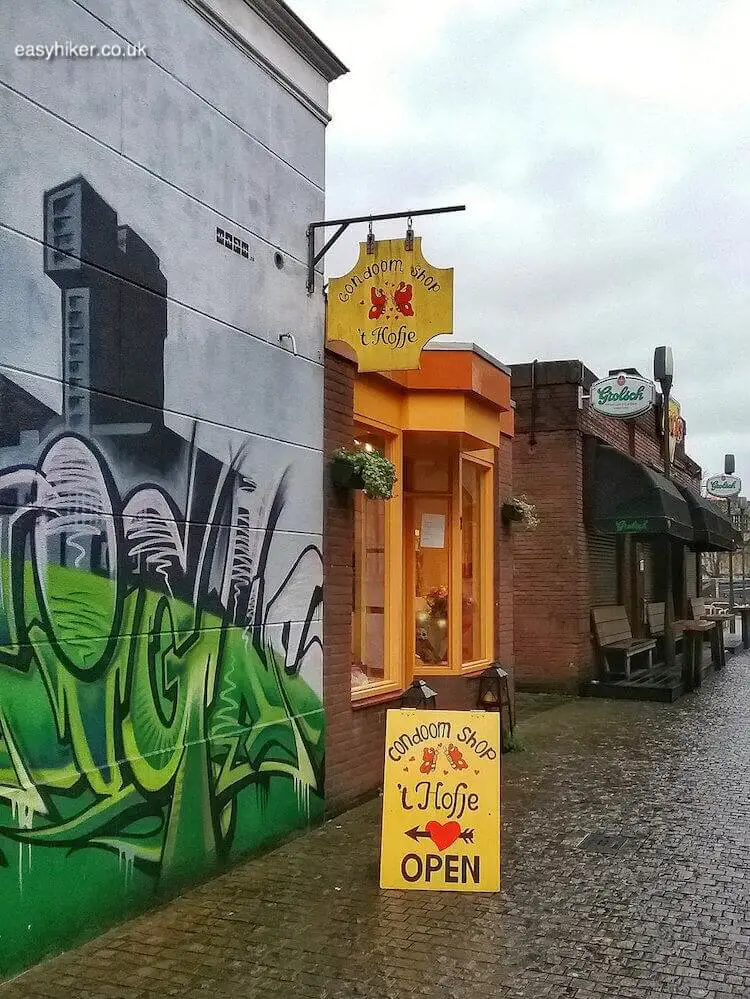 … or not in such bulk.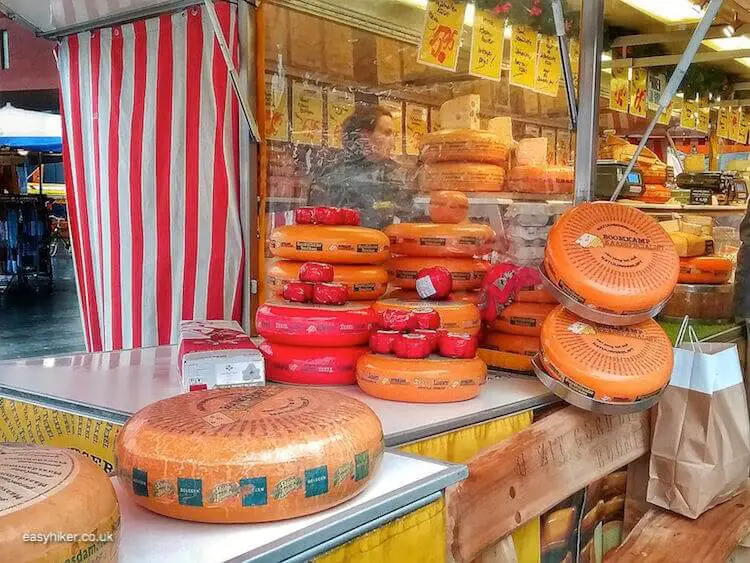 (The Saturday's farmer's market in the town centre is one of Enschede's main attractions and famous all over the region on both sides of the frontier.)
You may also find a few things on sale that are not sold in your home town at all …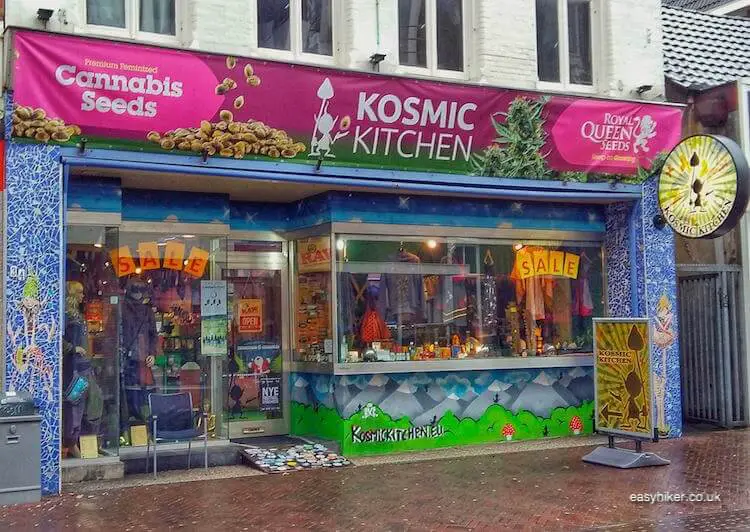 … or at least not that openly.
For lunch, have fresh fish on a food stall at the market, go to De Pannekoeken (Pancake House),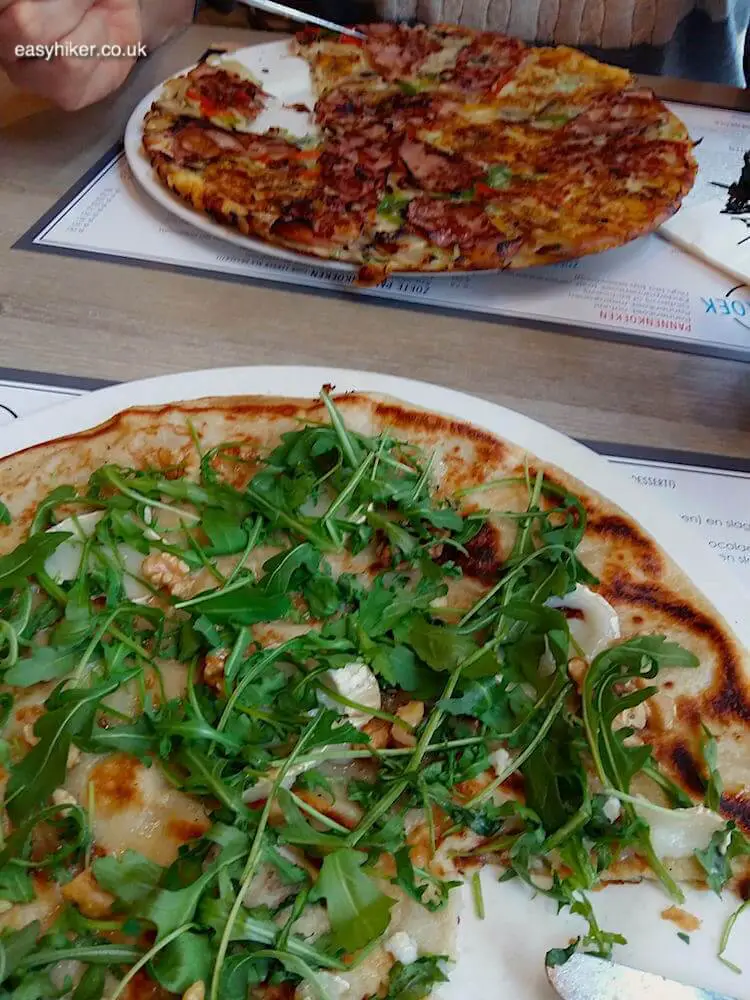 or – if you cannot resist – to the Burger-o-mat on Langestraat.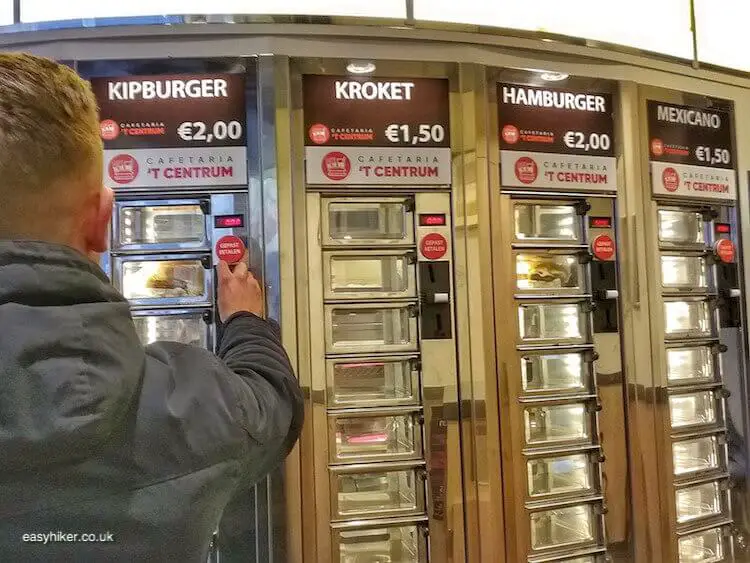 Then stroll through the Old Town around the Oude Market. There are many things to discover …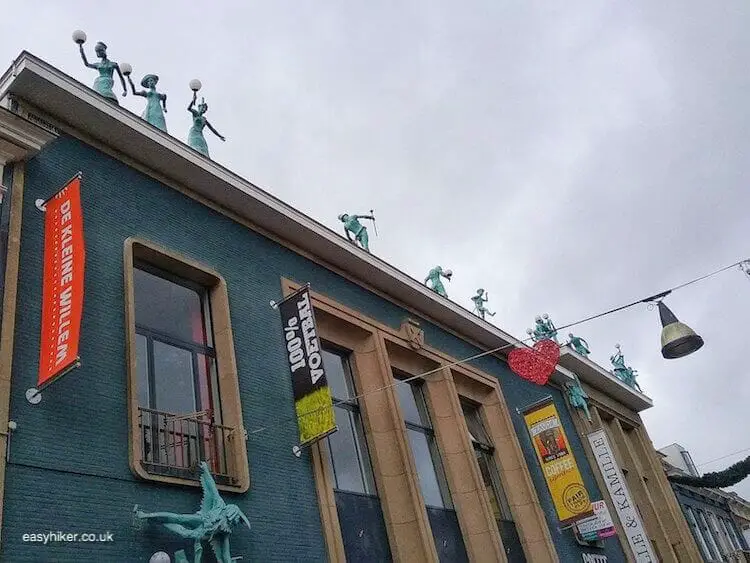 … and to do.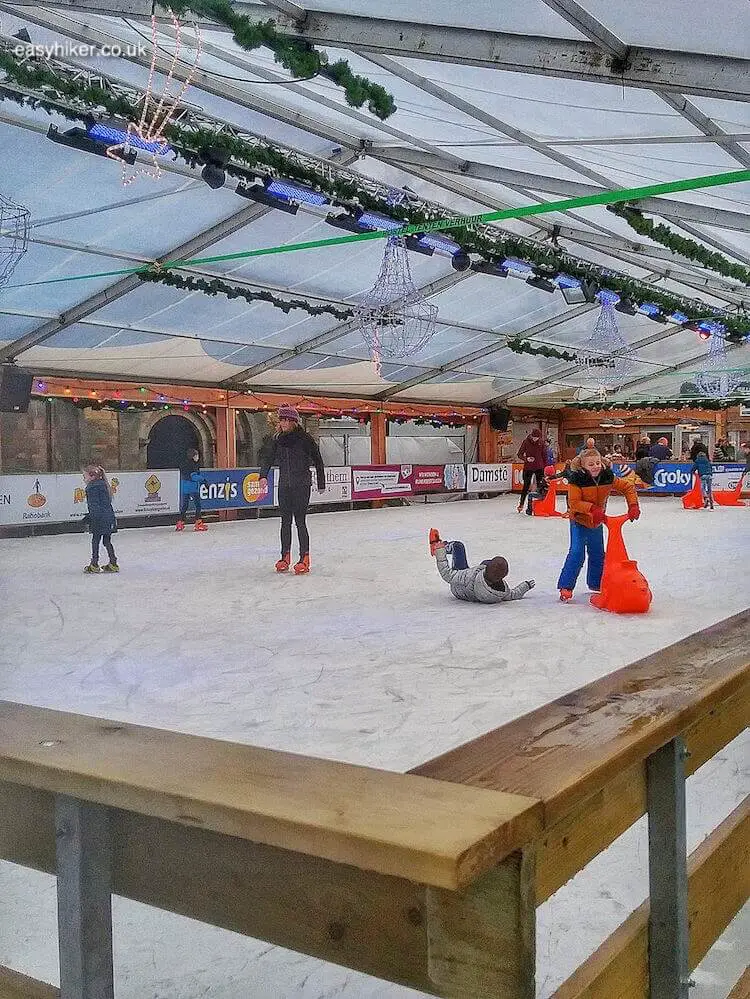 That should keep you busy for a few hours. Then, just before returning to the train station, take a left turn for the Volkspark …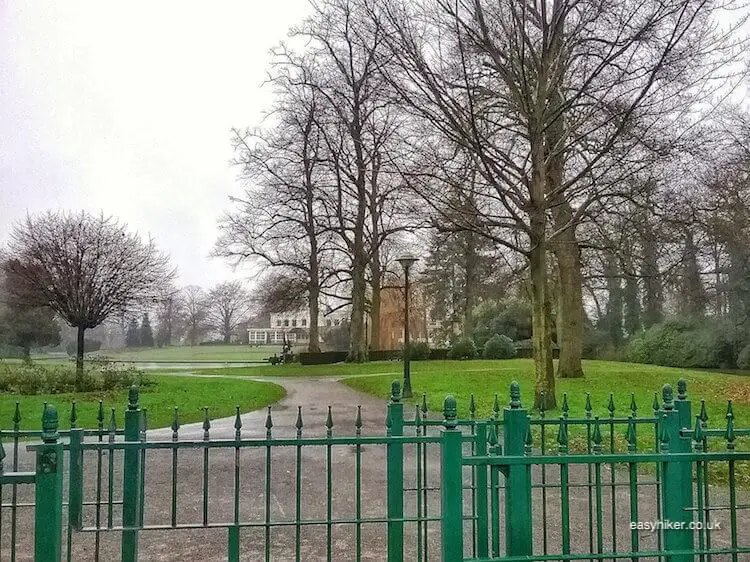 … to get your full month's dosis of Midwinter Blues.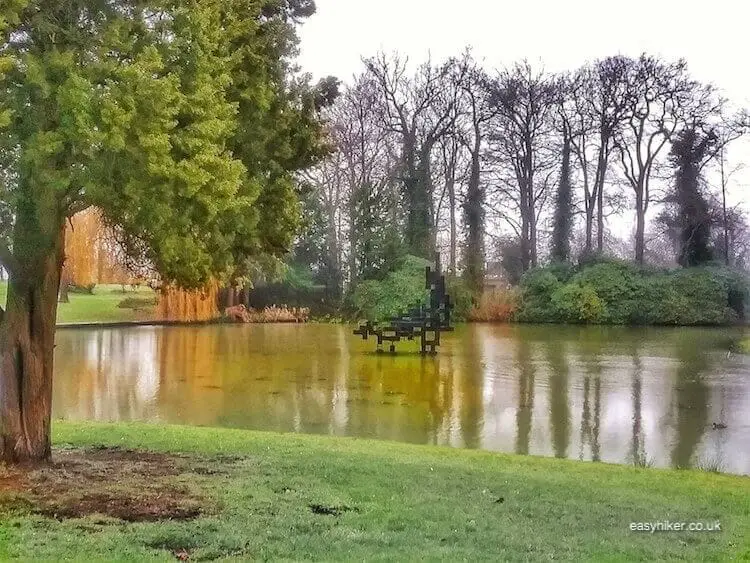 If you are lucky, it will be raining cats and dogs (cats and ducks?) …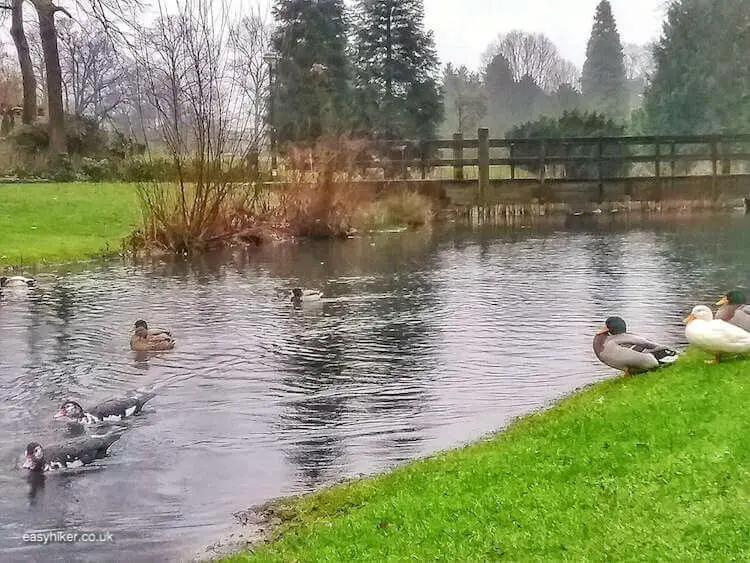 … so you can let that seasonal bleakness sink in all the way.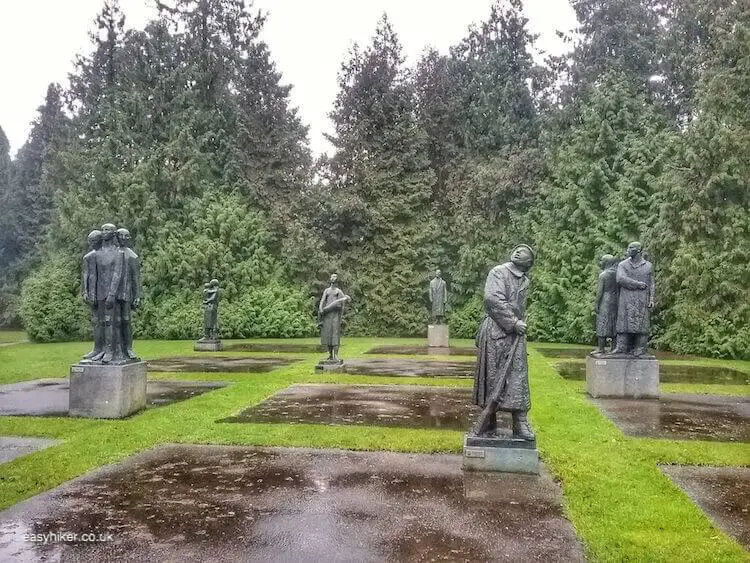 This, after all, is the best thing about midwinter: the knowledge that it cannot get much worse. And no matter how hard it may be to believe: in a few weeks, birds will be singing here in the sunshine. Here's to that, I say.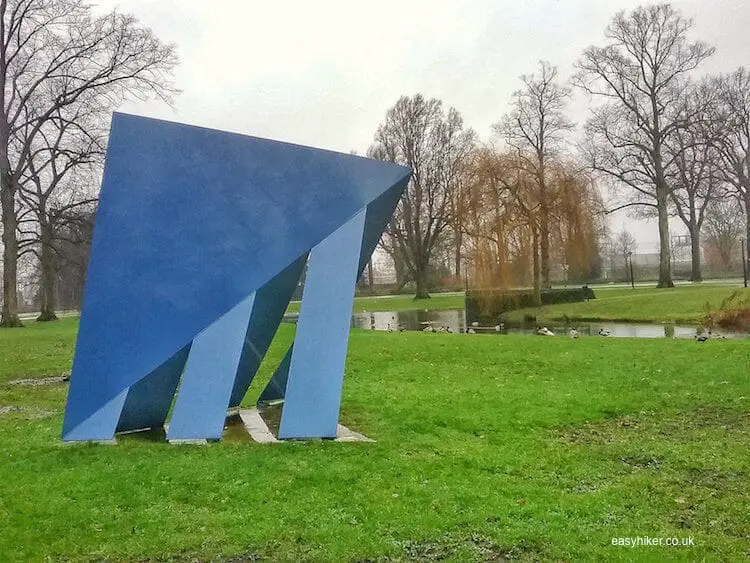 How would you relieve your Dutch winterblues?
We find things for you to see and do in every town and city we visit. Don't miss out our hiking and walking tips by subscribing to our free updates via email. You can also follow us on Facebook,  Instagram and Twitter. Why not include us in your G+ circles too?