Going to Barcelona, London, Paris or Rome? Here are some tips for an active autumn city break
Now that summer is over, and the holiday season behind us, it's time to plan your autumn city break. Here is a suggestion: why not include a hike in your travel arrangements?
This does not have to be something difficult. Ideally, such a "city break hike" would be not too taxing: short and easy even by Easy Hiking standards, something you can do in a comfortable pair of shoes rather than hiking boots (since you will not want to carry a pair of those in your flight luggage), something where you find a pretty village at the end of a road where you can have a cup of coffee or a light meal. Plus it must be easy to reach by public transport.
Fortunately, most popular destinations have several of these easy hiking trails near-by: easy to reach, easy to master, but not always easy to find. But hey, that's what we are here for.
Here is a short list of suggestions – with one trail each for those European cities which will top the list of any "city breaker" this coming autumn.
Paris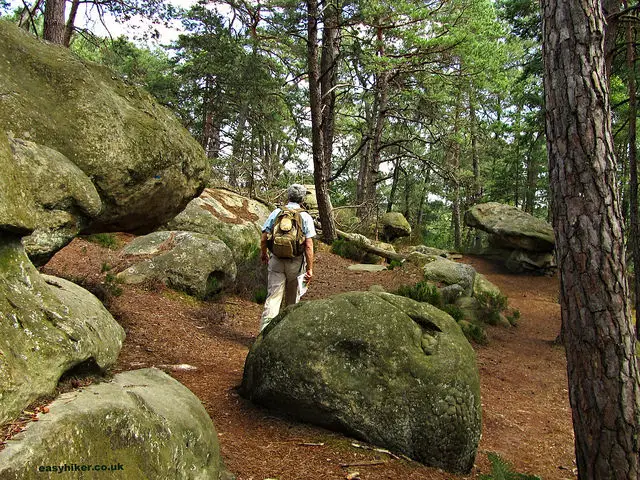 Fontainebleau is one large (entirely natural) adventure park, featuring enchanted lakes, slopes with colourful patches of heather and fields of dramatically scattered boulders.
This, you imagine, is what a dense forest on Mars would look like, although in fact, it's only a 40 minute train ride away from Paris, and the forest starts right behind the pretty small town's outer limits.
There is even a royal castle there, the second most famous in France (behind Versailles), and if you set out early enough in the morning, you can visit both castle and forest on the same day.
Where to stay: In Paris, of course (if you are looking for value, concentrate your search on one of the outer arrondissements), but since you could easily spend more than a single in day in Fontainebleau and its surroundings, why not pick a place right there? (You can still visit Paris, of course – on a day trip.)
Barcelona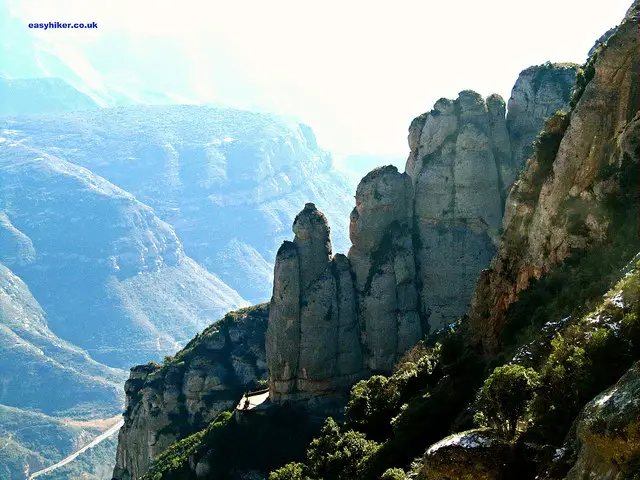 Montserrat Abbey on the foot of the Pyrenees in the middle of a spectacularly beautiful mountain range is not only the spiritual home of the Catalan nation, but also a conveniently located base camp for some of the most wonderful hikes you can do anywhere near a big European holiday destination.
The Montserrat "base camp" – where a narrow gauge train will take you up from Montserrat's mainline station – is also well equipped with souvenir and sandwich shops as well as a reasonably priced cafeteria.
From here, there are several well-marked hikes that you can do to explore the mountainside, ranging in distance from a brief 3 to a still manageable 7 kilometres, and from "so easy you can bring your granny along" to "gentle stroll in the park".
It's a world totally of its own up there: calm, majestic, far removed from earthly concerns – and all just a train ride away from Barcelona town centre. Trains (on City Rail Line no. 5) leave hourly at Barcelona's Metro station Espanya.
Where to stay: Public transport in Barcelona is pretty good, so you can stay just about anywhere in the city centre. We would recommend renting a holiday apartment rather than staying in a hotel as that way you can get a real local feel for the city, and it can be cheaper, especially if you're heading there in a group.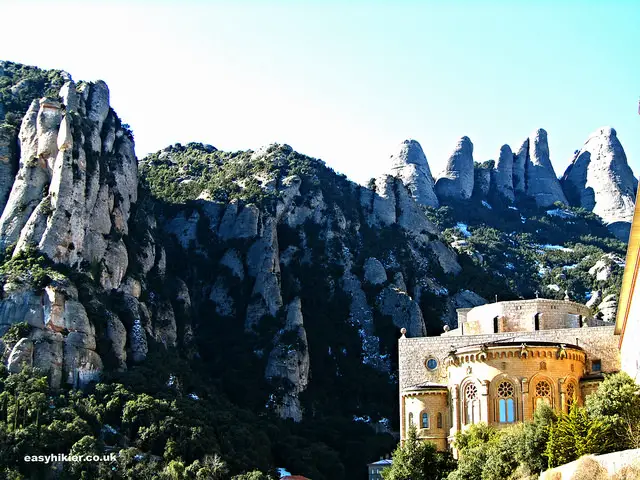 London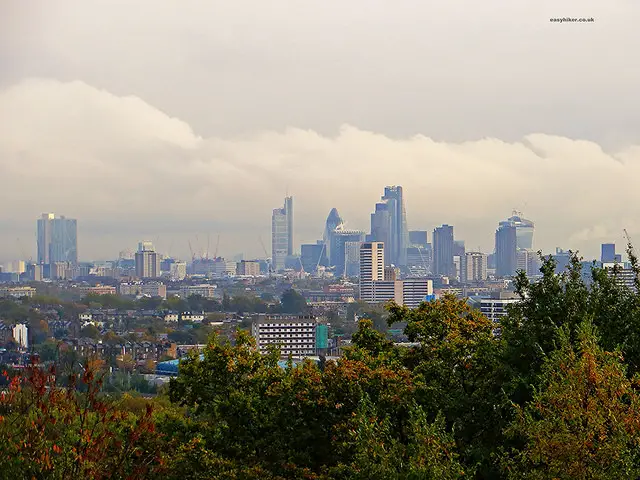 Hampstead Heath is London's largest green space and the only one which is located outside the semi-circle of royal parks that surrounds the town centre.
Take the underground to Hampstead and, once you have entered the Heath, head for Kenwood House at its other end. Around the entrance, near the lakes, the Heath may appear sufficiently park like, but soon, you will meet its "true self", which is a little rough, unkempt and scruffy, and you will understand why it is not called a "park". In fact, the Heath is as close to nature as anything so near a major metropolis can possibly be.
The green spaces around Kenwood House will be a different thing altogether again, featuring garden statues by Henry Moore and a museum. Not to forget Brew House, one of London's most famous cafeterias and well worth a visit in its own right. Return past Parliament Hill with spectacular views all over the capital.
Where to stay: Avoid booking accommodation in the dead centre of town (too expensive) as well as the suburbs (you will spend most of what you save on transport). Luckily there are, offering a reasonable compromise, many smallish and reasonably priced hotels on the western fringes of town (near Gloucester Road).
Rome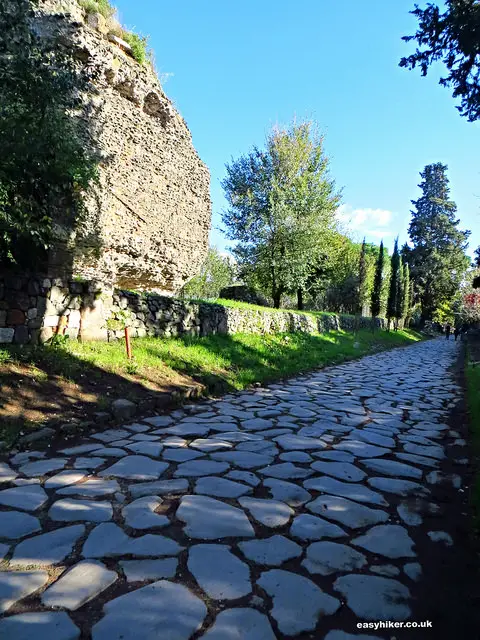 All roads may lead to Rome, but there is one that is more special than the others. Not only because Via Appia is so deeply woven into the eternal city's historical fabric – this is where Spartacus was crucified and where St Peter decided to return to Rome to face his martyrdom (after the "Quo vadis domine?" encounter with Christ) – but also because it is here, and only here, where Rome still looks and feels like a city from antiquity.
Antique history may be everywhere in town, but it shares the same space with baroque churches, 19th century residential buildings and modern office blocks.
On the Via Appia, however, antique architecture is embedded into a landscape which looks as though it had not changed very much, and you can easily imagine yourself transported back in time – particularly so on the restored section on the last stretch of your walk. (Start the hike at Circo Massimo and return by bus from Via Erode Attico.)
Where to stay: For atmosphere, convenience and overall "authenticity", nothing in Rome beats the Trastevere district with its utterly cool mix of budget restaurants, trendy bars and small neigbourhood shops.
Make that autumn city break an active one!