Hiking trails do not go through forests all the time. As a visual respite, we welcome scenic fields  from time to time, too. And during all our hikes, we have certainly seen quite a few dramatic field landscapes.
Our Hiking Fields of Dreams
This is the field in Auvers sur Oise that has inspired van Gogh's  painting Champ de Blé aux Corbeaux. Well, the wheat evidently went AWOL as did the crows on the day we passed by.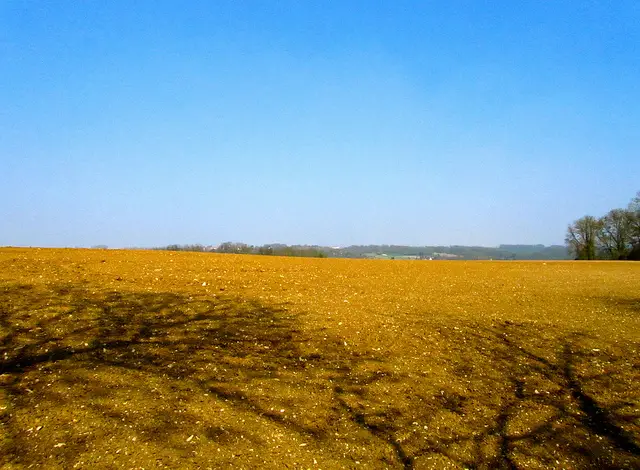 After a steep uphill hike, a hiker would usually hope to have his efforts rewarded by a magnificent view from up on high. Not for us on our day hike in Crecy la Chapelle. This was what greeted us after that strenuous uphill walk.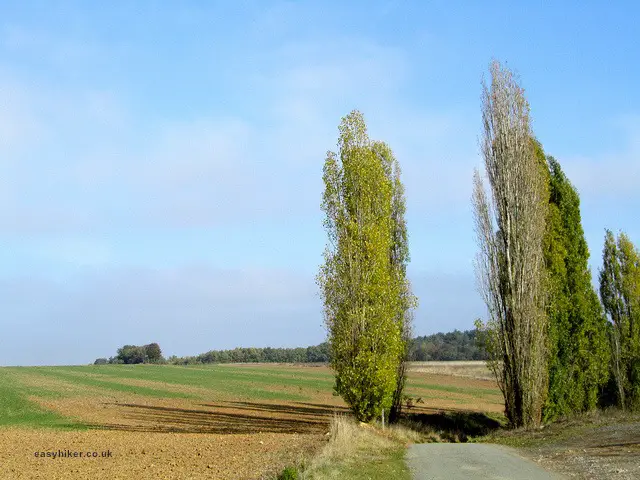 This field is in Etrechy, a town as rural as the deepest of France and it's only an hour away from Paris.
Fields of grapes: This one was in the St Germain en Laye castle grounds ….
…. and this one was in Germany, seen through a train window.
An industrial ruin in Dortmund in the State of North Rhine Westphalia, the once pulsating heart of Germany's economic miracle seen from a field nearby.
Strictly speaking not a field but a meadow on top of the hills of Eastbourne, but for us city bumpkins, it has the air of the rural.
Contrary to what you may believe, this is not a field by the Alps. It's somewhere in the Rockies.
This is our contribution to Nancie's weekly Travel Photo Thursday. Check out other contributors on her site.