Coastal Hikes in Spain
An Old Fishing Village on the Cami de Ronda
Spain's Costa Brava and the French Riviera may be two of Europe's most famous and most visited coastal holiday regions, but that's where the similarity ends.
Whereas the French Riviera, at least its "core section" between Cannes and Menton on the Italian border, is just one continuous stretch of homes, hotels and commercial developments, the Costa Brava – despite its "housing project by the sea" image – has many surprisingly undeveloped areas that cannot have changed a great deal over the past 100 or 200 years.
Nowhere on the French Riviera, for example, would you be able to find something like S'Alguer, a fishing village that is nestled in a bay which looks as though it had sprung straight from the pages of the Alex Garland novel "The Beach". But not everything in S'Alguer is what it seems.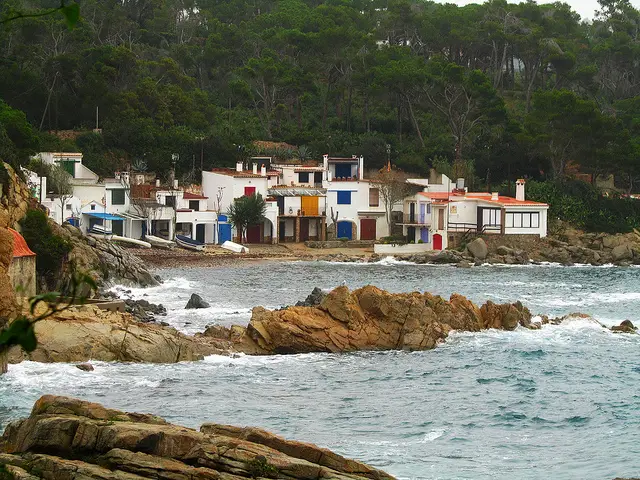 We spotted S'Alguer on our hike from La Fosca to Palafrugell and were immediately intrigued by the bright primary colours of the blinds that appeared to shine all the more brightly against that day's grey sea and overcast skies.
It was only when we came closer that we started to wonder why these blinds were fully on show at all. Why were they all folded shut, on a Saturday morning at nearly eleven a.m.?
And then it dawned on us: S'Alguer, of course, is no longer a fishing village at all – and appears to be firmly in the hands of dentists, lawyers and accountants from near-by Barcelona and Girona. I can 't blame them, however, because it is easy to see what they have found so attractive about the place.
And what's more: on that weekend, since the weather forecast had been so atrocious, all the holiday home owners had stayed away, turning S'Alguer into a Zombie village – a mere empty shell of a human settlement, one that had lost its soul.
Nevertheless – or even precisely because of that – S'Alguer, a fishing village along the Cami de Ronda, is an intriguing place to visit. It may no longer be a fishing village, but it still looks very much like one – and like a very old-fashioned one at that because the "inhabitants" like it that way.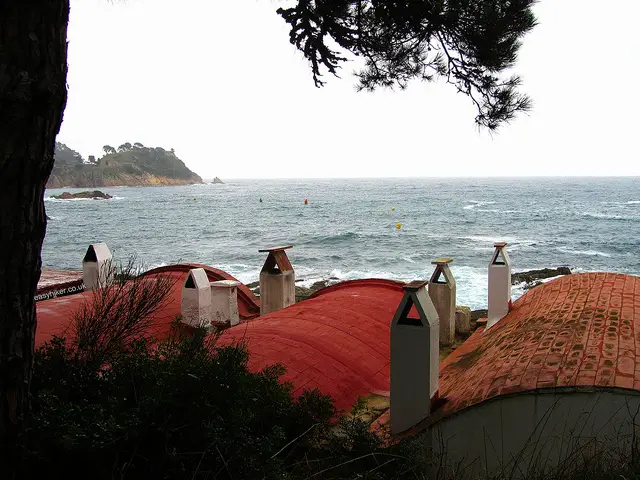 They have even preserved the windowless concrete buildings that are scattered around the village (using them as spare bedrooms, perhaps, or for storage). I have been wondering what these buildings were used for when S'Alguer was still a real fishing village – to process fish, perhaps, through salting or smoking?
Any ideas?