Artists in the French Riviera
Our sadly incomplete collection of picturesque views from Cagnes-sur-Mer
Many of the 20th century's most famous painters spent some time – occasionally the most fruitful years of their lives – on the French Riviera. On good, sunny and clear days, of which there are many, the whole area looks like a painting, and there is practically not a single town along the coast which has not been immortalized in a work of art.
The local and provincial administrations are rightly proud of this fact, and reproductions have been put up in many of the places that inspired great and lesser artists alike, to commemorate the French Riviera on canvas in question as well as the attraction the entire area has always had for artists in search of "southern lights".
These reproductions are scattered throughout the area, and you do encounter them regularly on walks along the coast (the series is called La Cote d'Azur des Peintres), but there are places where they are particularly concentrated. Cagnes-sur-Mer (a few kilometers west of Nice) is such a place.
Read also: Follow the Monet
There are 12 such tableaux in Haut-de-Cagnes alone, the Old Town district which towers on a hill above the modern city centre by the sea. Together, these paintings provide a fair representation of the local sites and encapsulate nicely what brought so many painters to this particular spot: the presence of the Grimaldi castle on the very top of the hill …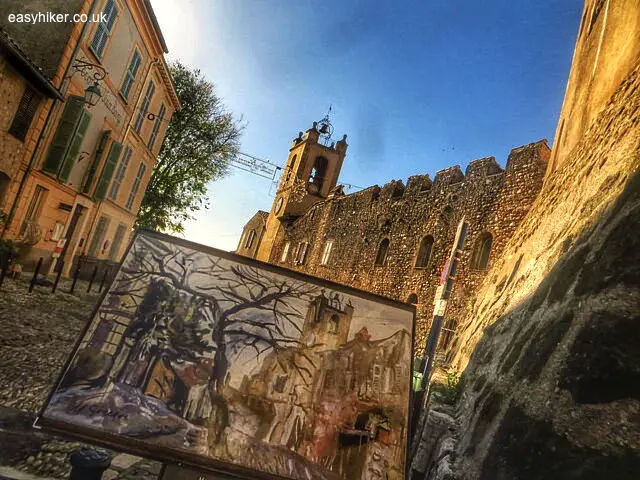 … especially the option of integrating the castle silhouette into a picturesque street view …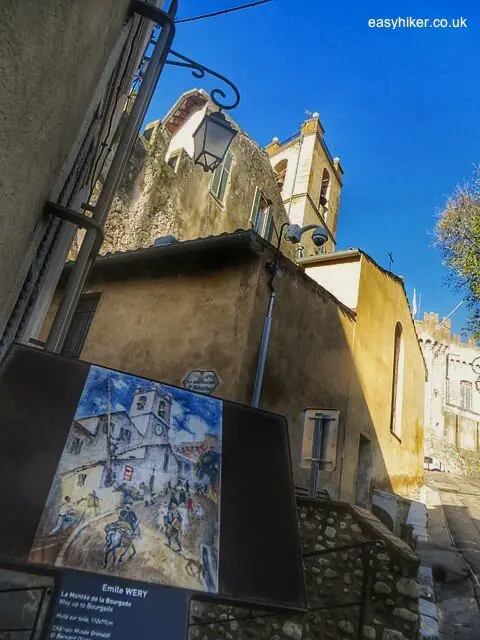 … the maze of narrow streets and lanes …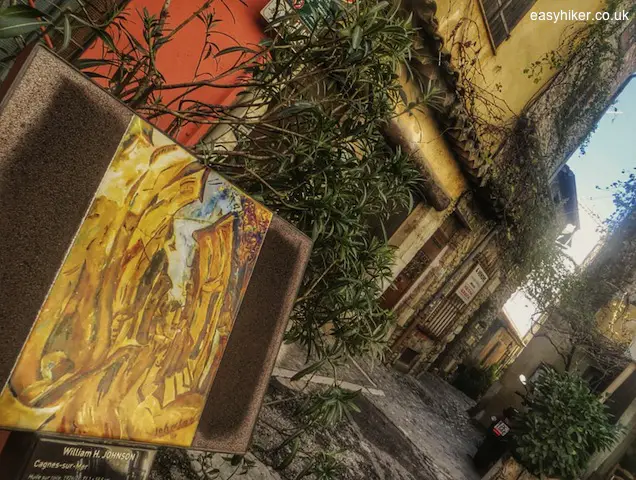 … and, again and again, the play of the Mediterranean sunlight on bleached stones and luscious vegetation.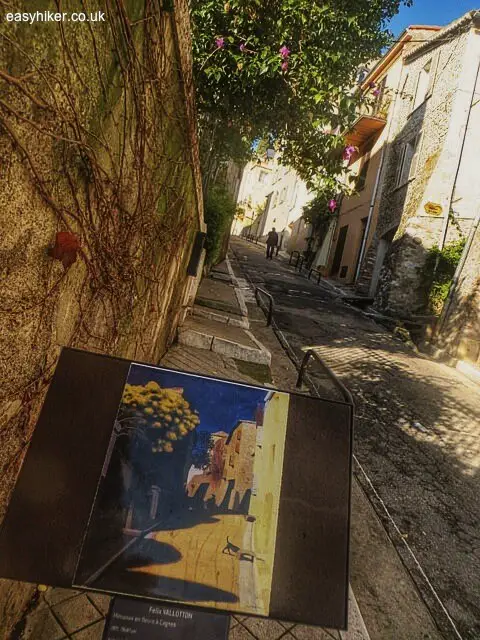 Two more paintings have apparently been put up in front of the Musée Renoir in the downtown area of Cagnes-sur-Mer (on the Chemin des Collettes, a convenient 20 minute walk away from the Old Town), the estate where Auguste Renoir spent the last 12 years of his life (and which he painted several times), but we have to take the tourists' brochure's word for it: we visited the town on a Tuesday when the museum is closed, even the car park in front of it, so we could not even catch a glimpse, and this is as close as we came.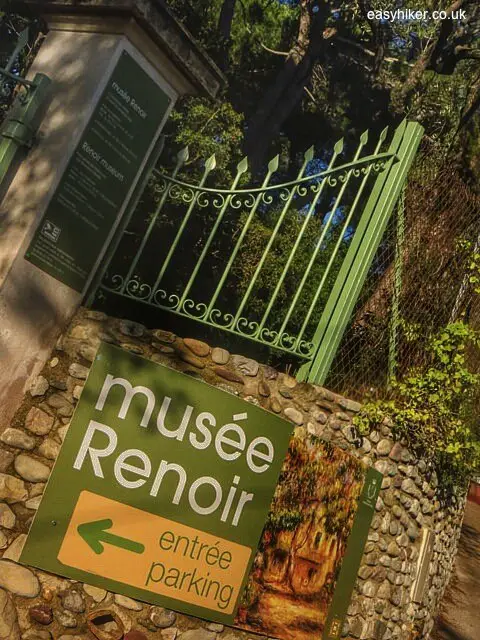 So when you make the same trip and discover another depiction of the Riviera on canvas, tell us what it was like – and send us a pic!