St Germain en Laye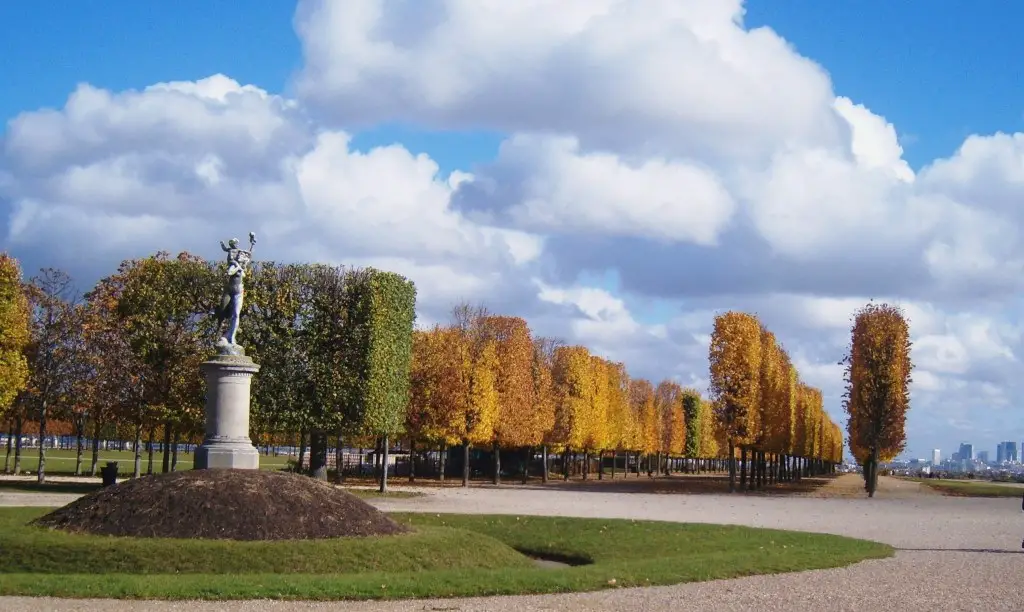 Over the weekend, taking advantage of the last mild days before winter temperatures set in, we went on an easy hike in St Germain en Laye, a few minutes by train from Paris. The short hiking trail was around the Chateau de St Germain en Laye.
To wind up the hike, we chose to go through the Castle's gardens (on the way to a brasserie lunch).
It never fails to amuse to see how the French like to arrange the trees in their parks – like soldiers on a parade, prim and pruned, not one out of step.
At this time of  year, they have their autumn garb on. In the background, you can see the high rise office buildings of La Defense.