Where to Eat in Germany
German Culinary Institutions part II, and today, we'll take you one notch up to a proper restaurant. (No offence, Profi-Grill, I still love you.) This one is a few kilometres down south from Wattenscheid to Cologne, hub for many a trip to hiking trails in Western Germany.
German Culinary Institution of Päffgen
is a brewery, and, as every visitor to Germany knows (or should know), brewery-restaurants are as sure a guarantee for good food as any you are likely to get.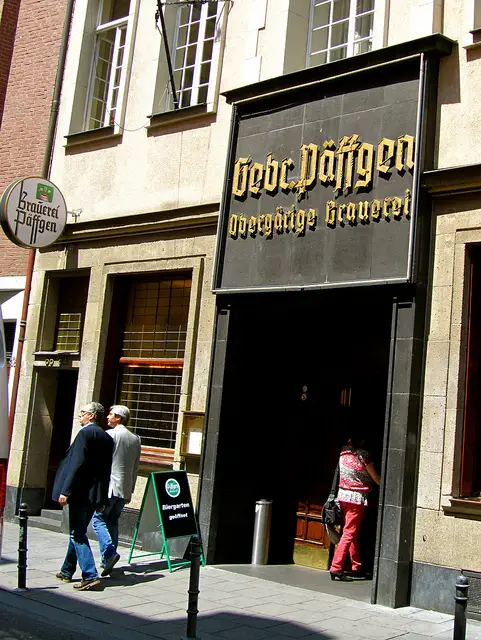 But this is where the parallel ends. Big breweries generally operate their bijou restaurants as hobby horses on their PR accounts and for the sole reason that those wooden beams and big-busted Teutonic waitresses look good in some in-flight magazine ad.
Päffgen is different: the restaurant is not the front for a billion Euro operation in the hands of a multinational conglomerate but pretty much all there is.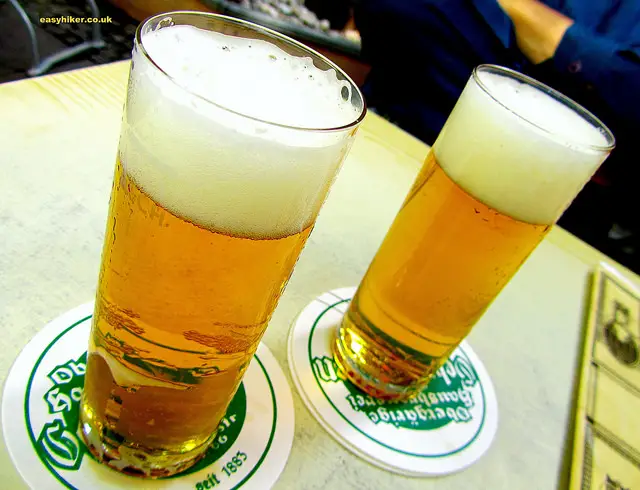 Päffgen, you see, is one of the last survivors of that threatened species, the authentic German micro brewery: they produce their beer in an adjacent building – behind the walls on the far side of their beer garden – and conduct no export business. None at all.
Actually, they do not even ship their beer out of Cologne to other German towns, largely because the variety they brew – the light, fruity and top-fermented "Kölsch" – does not take very well to bottling. One large multinational conglomerate in Germany had its hands badly burnt a few years ago when they tried to prove the contrary.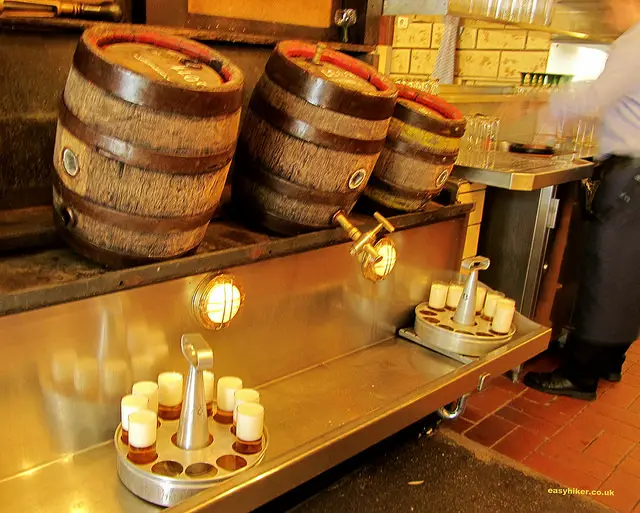 Päffgen themselves do not sell bottles, only small barrels.
Their Kölsch is the quintessential Kneipenbier: if you want to drink it, you must come to the pub. It's as though they were doing business in the 19th century.
And since the pub-restaurant is all there is, it is also the place where all of Päffgen's profits must come from. A good thing then, you might say, that a whopping 90 percent of all visitors also order something from the kitchen.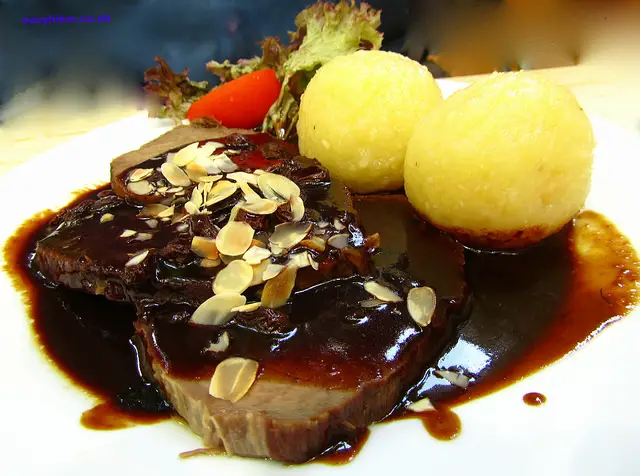 The menu offers them a variety of regional dishes. Päffgen make it a point to serve unpretentious food of the highest quality. We had the "Rheinischer Sauerbraten", marinated beef with potato dumplings, and the "Blutwurst", black pudding (blood sausage), also the key ingredient in the dish called, in the local dialect, "Himmel un Äd", one of the house specialties.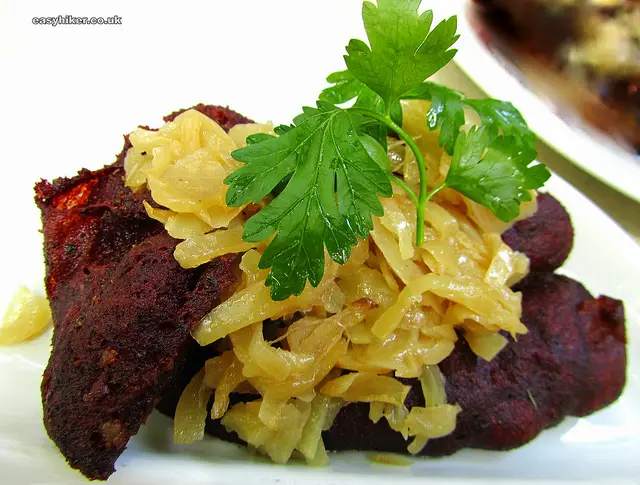 Both were excellent and clocked in, together with a couple of beers to wash it all down, at under €30 for two. Never in the history of gastronomy was so little owed for so much.
Do not make the mistake of missing it when you are anywhere near Cologne.
You can reach this German culinary institution (address: Friesenstraße 64-66) on foot from Cologne central station (a 15 minute walk: left out of the station, turn right before the Cathedral and straight on until you are there) or take the subway to Friesenplatz (it's for free if you travel on a Länderticket). The pub-restaurant is open 7/7 from 10 am to midnight.
Don't miss our foodie experience during our hiking holidays. Follow us on Facebook or register to get our free updates direct in your email box.