Where to Eat in Germany
Treat Yourself to German Currywurst
One great joy of hiking in countries (or regions) other than your own is that it gives you the opportunity of sampling the delicacies of the various local cuisines.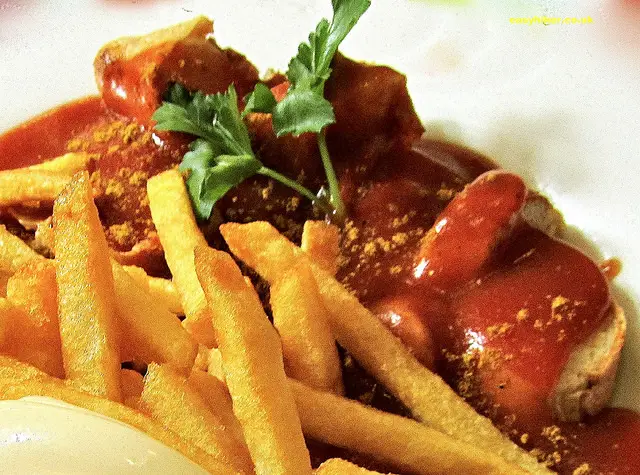 And of establishing that one man's "greasy spoon snack" is another man's national dish.
National dishes, incidentally, say a lot about their respective countries. The Anglo-Indian fusion dish Chicken Tikka, for example, expresses Britain's love for her colonies, but also her insistence on the right of determining the terms of the cultural integration process, whereas the French Andouillette, farmyard food par excellence, befits a largely urban nation that prides itself of its links with a – largely mythical – France profonde of convivial inns, rotund patrons and heavy lunches.
Germany's Currywurst, by contrast, is a very humble dish. It is the national dish of a people who make it a point to defy Latin "food culture", being ostentatiously unsubtle and deliberately unrefined.
It is also based on a cultural misunderstanding: the resemblance with an Indian "curry" is largely linguistic, and what you get on your plate is basically a sliced sausage bathed in a sharp spicy tomato sauce.
You can find the Currywurst, as befits a proper national dish, virtually anywhere in Germany these days. You can taste it during your stay in Berlin, Hamburg or Munich, but its true home is the Ruhrgebiet, Germany's industrial heartland.
Most people here have their own favourite Imbissbude (German snack bars) and will probably swear by it, but of all the thousands of snack bars in the region, the renown of only one has spread far beyond the river Ruhr.
This is the Profi-Grill in Bochum-Wattenscheid: TV stations have reported about it, and national newspapers (including the German version of The Financial Times) and magazines like the German Playboy, have featured it in their Lifestyle sections.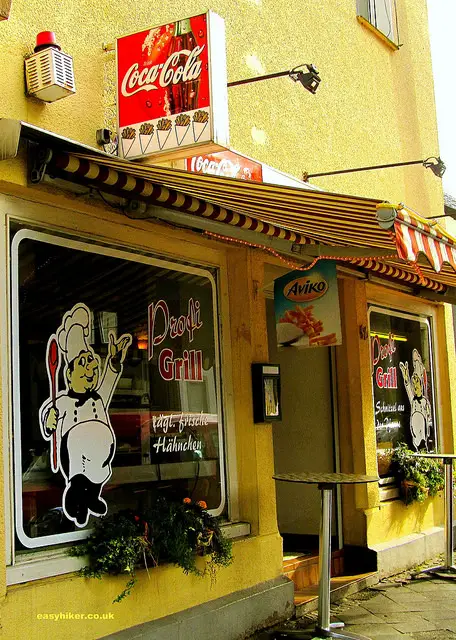 From the outside, the Profi-Grill looks quaintly old-fashioned, as though it was stuck in the 1960s, and the inside of the place – formica tables, a slot machine, rubber tablecloths – looks much like any other.
If you have an eye for detail, however, you may notice that several of the parking spaces in front of the Profi-Grill are occupied by sports cars and large Volvo limousines that sit uncomfortably in the slightly neglected neighbourhood of the Bochumer Strasse.
In fact, the Profi-Grill is not an Imbissbude like any other
It has been owned for 20 years by Raimund Ostendorp who was trained in a series of gourmet restaurants, including a 3-star haute cuisine temple in Düsseldorf, before he decided that he had enough of truffles, langoustines and scallops in fennel sauce.
Instead of opening a nice and perfectly respectable mid-range restaurant in a nice part of town, however, Ostendorp went straight from one extreme of the food universe to the other, acquiring an Imbissbude in the heart of the rigorously working-class Ruhrgebiet, serving meatballs, fried potatoes and sausages to his blue-collar clientele seven days a week.
Still, once a gourmet cook, always a gourmet cook: Ostendorp does not just serve any Currywurst – he has his carefully selected producer: a proper butcher, not an industrial manufacturer, and he only uses his own, home-made sauce, "built up", as he says, from natural ingredients.
And honestly: it's really good. The sausage is delicious, much better than anything you will ever get in a supermarket, and the sauce is well-rounded, not too sweet, not too spicy. I actually never knew that a Currywurst could taste so good.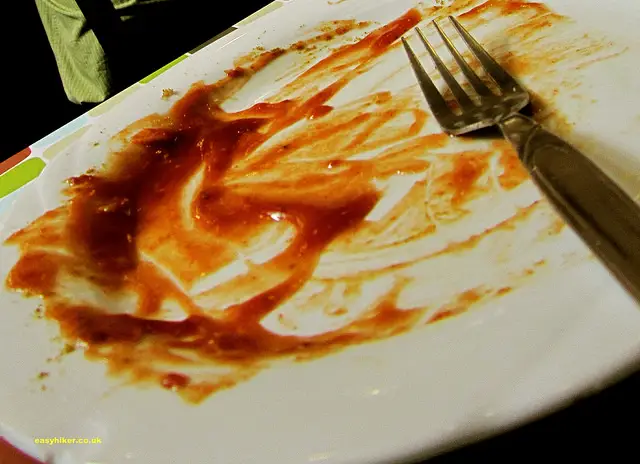 Curious? Don't miss this German Currywurst like no other if you are anywhere near the Ruhrgebiet. From the Bochum central train station, take Strassenbahn line 302 to Gelsenkirchen-Buer, calling at Centrumplatz on Bochumer Strasse. Cross the road and look for no. 96. Profi-Grill is open every day from 11 a.m. to 10 p.m.