Walking in the French Riviera
Go walking on your holiday
For as long as I have lived in Paris – and that's 20 years this spring – I have been advising our visiting friends and guests to explore the city on their own two feet. When you go walking, not only do you see more, you also give your brain more time to process the information it receives – and a proper chance to make sense of it all. If you rush by in a car or a bus, all the visual information you get will eventually just merge into a single blur.
Similarly, I have always advised visitors of la capitale to go walking from their hotel to the town centre at least once, or, if their hotel happens to be centrally located, to take a walk (rather than the Metro) to a slightly off-centre sight such as Montmartre or the Père Lachaise cemetery.
If you go walking where you are visiting, you will have a better understanding of how the city has been designed, how its various elements are connected and how it all hangs together.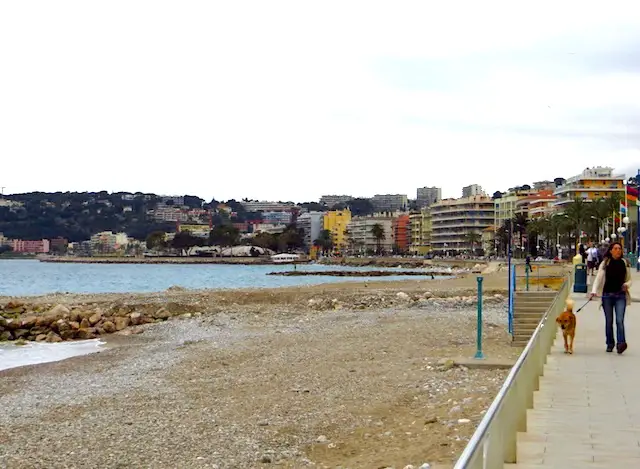 On the French Riviera, I have found a similar exercise highly useful. Just walking from "your" train station to the next along the Cannes-to-Ventimiglia line, strolling past the beach, will help you to understand things about the area that even the best guide – or website – cannot teach you.
The distances between the train stops are generally not long, somewhere between 5 and 10 km, so this is something you can do on an afternoon when the skies are overcast or you have nothing better planned.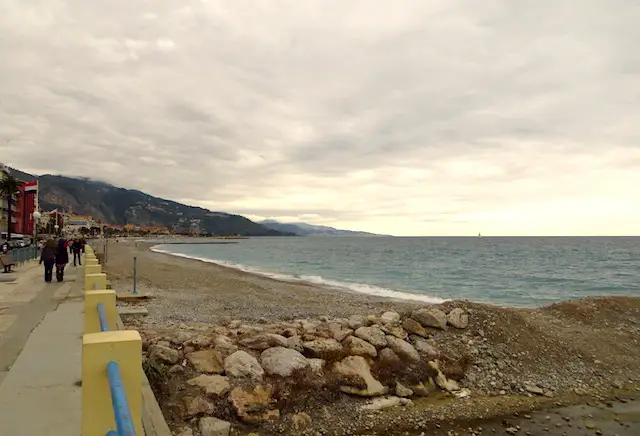 For us, this meant the route westwards from Menton to Carnolès which we have come to consider our home stretch, but I bet you can make the same (or very similar) observations practically anywhere on this slice of the French Riviera.
There will be stately mansions, built by Victorian entrepreneurs for a largely British clientele (often with names to match, like this one is called Le Bristol) …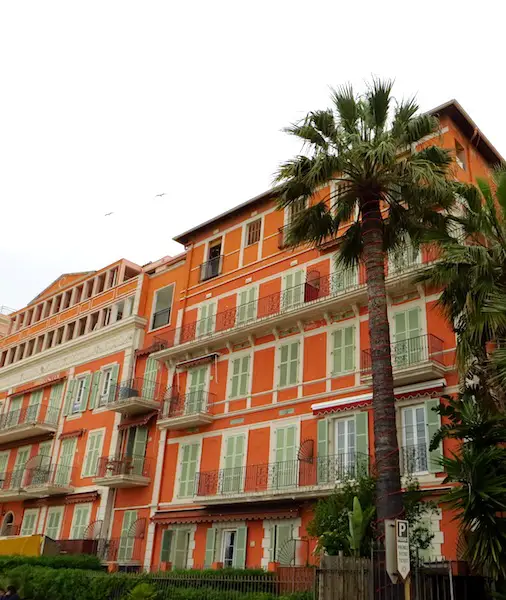 … modern apartment buildings, for customers with slightly less aristocratic tastes (who are too busy to spend much time in their seafront properties out of the high season which is why the shutters are almost permanently closed between September and June) …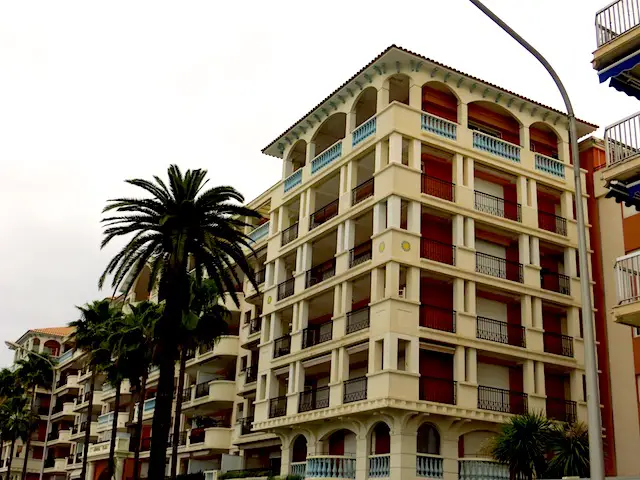 … plus plenty of cafés and restaurants by the beach, of course. And because there are so many of them, they are often very competitively priced. If you don't believe me: have a look and check it out!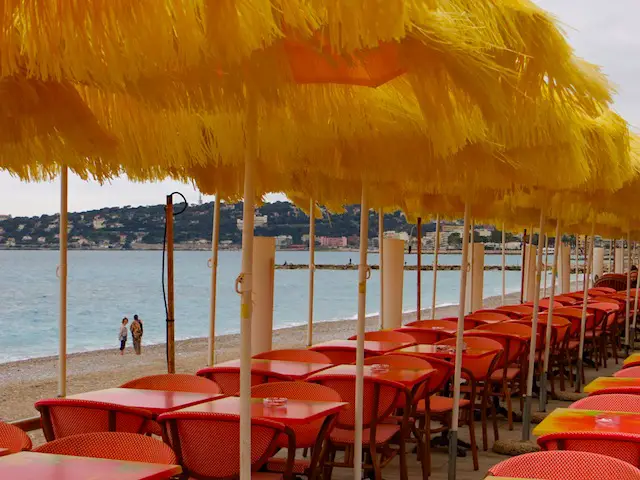 Open your eyes, and there will always be something else to catch your attention: there are beautiful women …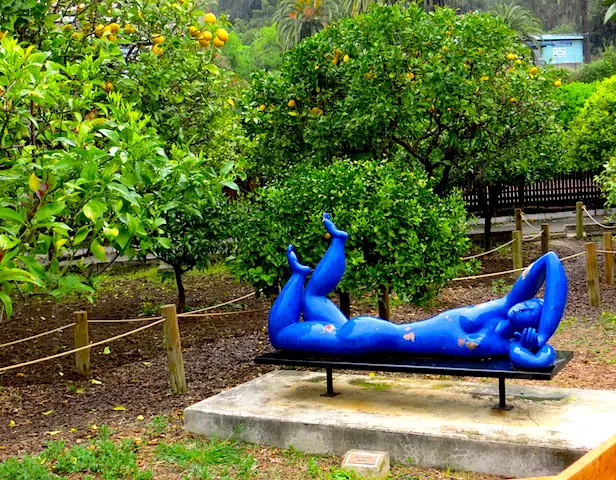 … famous people …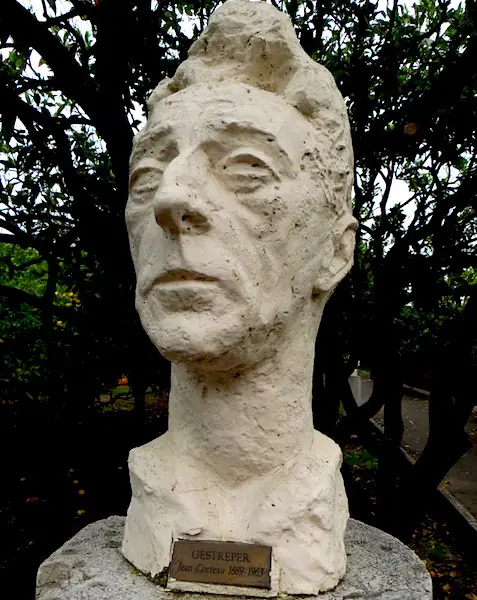 … (that's Jean Cocteau, in case you did not recognize the famous forelock) and rearranged German flags – the local tourism office probably thought the colours looked better that way.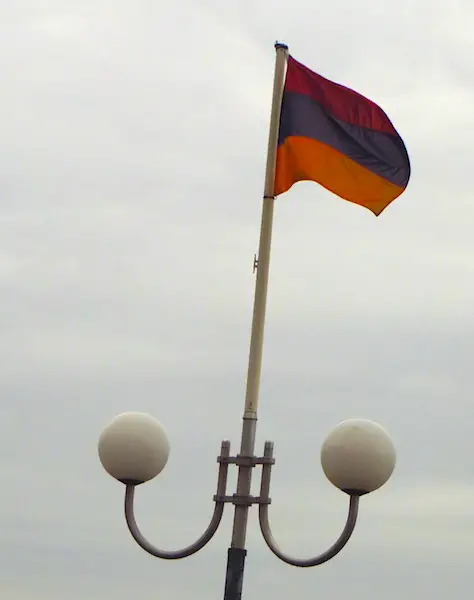 Zis meanz var!
At the end of the walk, you will nearly always be finding a picturesque little town with plenty of palm trees that have ice cream parlours nestling in their shadow, waiting to reward you for your effort. Relatively nondescript Carnolès, it must be said, falls a little short of this dream vision of a Mediterranean village, which is why, in our case, a perfect walk would probably have taken us in the opposite direction to scenic Menton and its gloriously dramatic Old Town: the proverbial "shining city on a hill".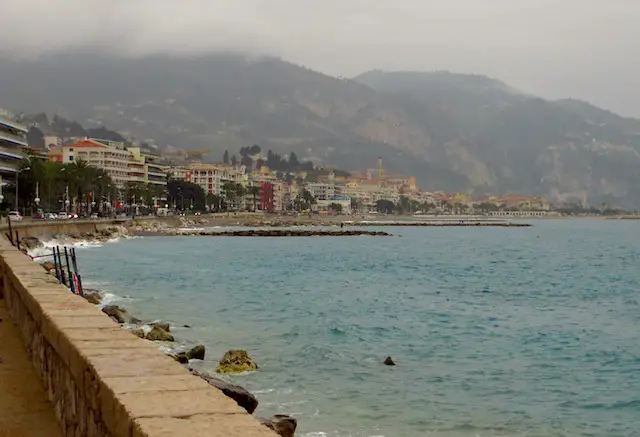 So the next time, we will do it the other way round: take the bus out and return on foot. Live and learn!
How would you choose to do it?