#MaltaisMore
We arrived late in the day in Gozo and barely had the time to familiarize ourselves with the island, but after our first half day, one thing is already clear: it is not at all what I had imagined.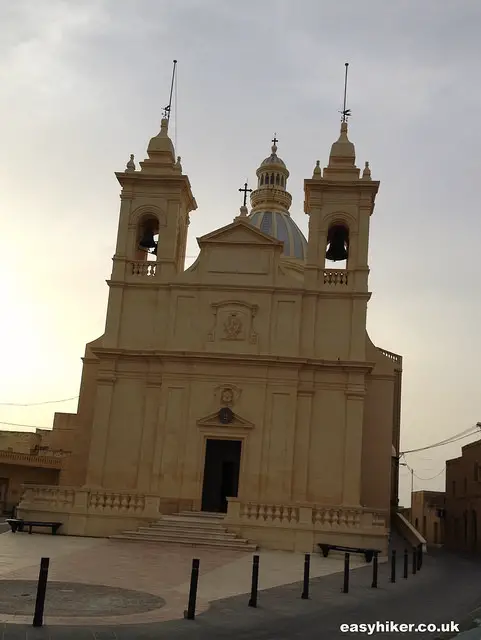 From what I had read, I had expected to find a throwback to the Mediterranean world of the 1950s, an island full of dirt roads with a agricultural delivery van passing by every ten minutes in a cloud of dust, villages with women in black veils who quickly rush back into their houses as soon as an unfamiliar face turns around the corner, church bells and mustachioed men with hard faces and suspicious eyes.
I smile as I write this, because Gozo is not like that at all, and a throwback – if any at all – only to the Mediterranean world of the 1970s.
From the ferry port to the farmhouse where we were booked to say, (The Almonds) near San Lawrenz, we did not see a single woman in a black veil and certainly did not  pass any dirt road. Instead, for about 20 minutes, we travelled through a friendly-looking urban area with family restaurants and shops everywhere that look gentle and sweet and sell everything from school socks ("new delivery just arrived!") to electronic goods ("your family's partner in modern home furnishings since 1967").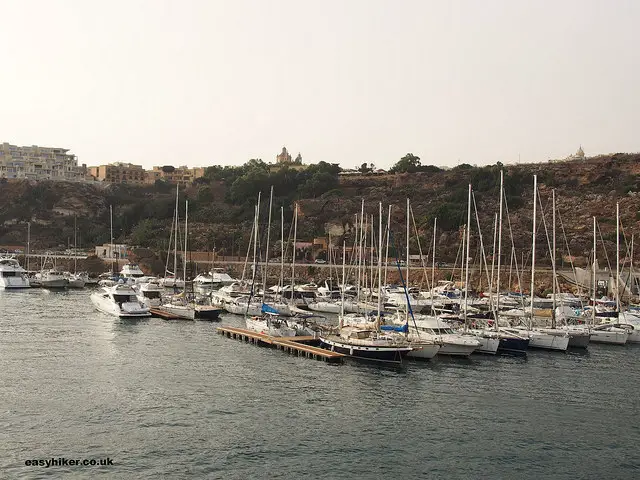 I read somewhere that the whole of Gozo only has five traffic lights. This is almost certainly a canard, since I counted three alone on a short stretch of the main road when I suddenly remembered that article.
Even if it were true, this is not a reflection of the lack of traffic on the island but of the iniquitousness of roundabouts, that great English invention of controlling traffic at intersections by making everybody go into a spin. (The "new town" of Stevenage near London does not have a single traffic light, but nobody takes that as evidence for its inability to move out of the Middle Ages.)
All in all, modern-day Gozo is what the main island of Malta must have looked like before the party tourists arrived, the all-night bars and the casinos.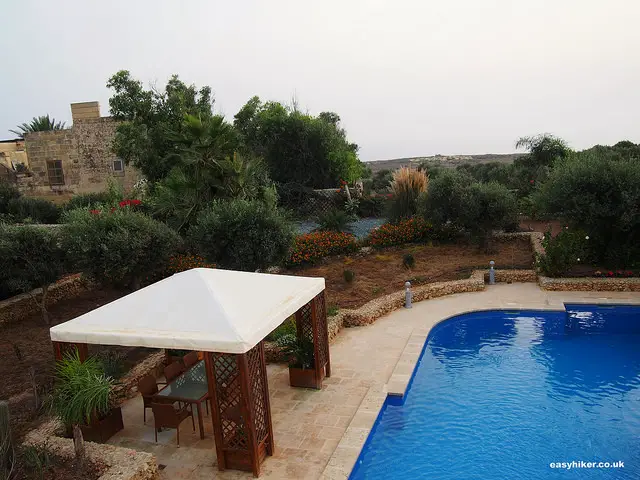 Our "farmhouse" is an absolute pearl. It is a traditional residential building that has been purposely built to be a luxury holiday home, fully air-conditioned and equipped with a modern kitchen as well as a swimming pool, which is located just outside San Lawrentz town centre, quiet but close to all amenities.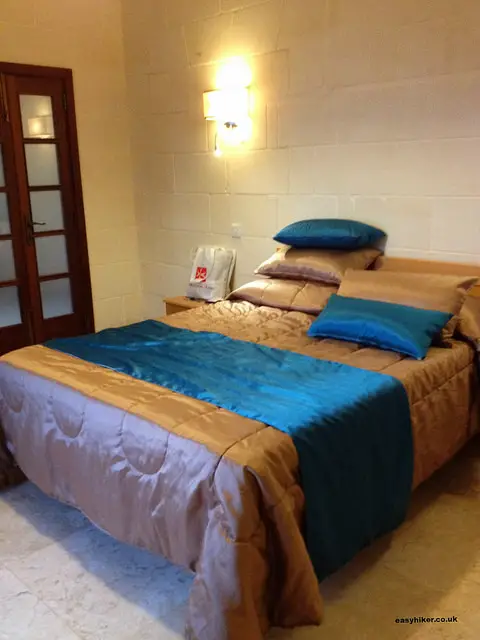 It is a great base for all kinds of trips through the island, not least because there is a bus stop just outside. (Buses in Gozo are relatively frequent – every 60 minutes all days of the week including Sundays, to and from the centrally located capital of Victoria – and the network is rather dense, considering there are only 35,000 residents on the island. You can go virtually anywhere on Gozo by public transport.)
Something else about Gozo: it is full of gently rolling hills, with a landscape that looks more varied than that of Malta.
That makes me look forward to the hikes we have planned for the coming days. Who knows: perhaps we will even run into the Duke of Cambridge (who is in Malta to celebrate the 50th anniversary of the country's independence) and Brad Pitt or Angelina Jolie who are in Gozo to shoot a movie. Either way, you will be the first to know!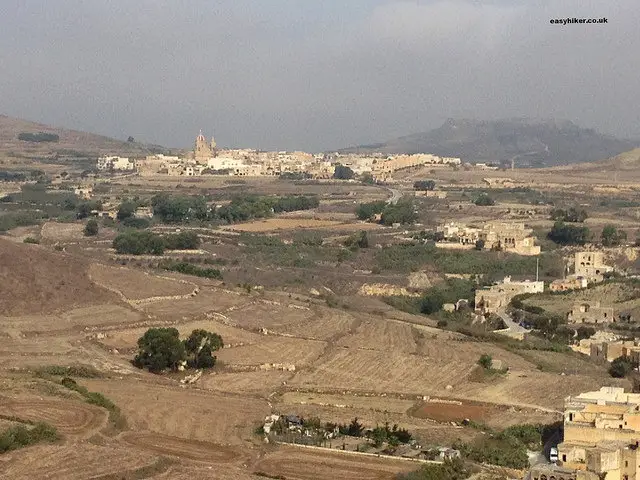 Follow us on Facebook and Twitter and watch out for the Twitter hashtag #MaltaisMore to hear and read reports from us and other travel bloggers we'll be travelling with for iAmbassador and the Malta Tourism Authority on this short break. To be the first to get our updates, why not subscribe for free email deliveries of our posts?