Grasse, as Joe Namath very nearly said, is not for visiting, it's for smoking.
And you'd be surprised how many locals share this opinion, at least the first half of it: that your time would be better spent going somewhere else (not to put too fine a point on it.)
Nice-Matin, our local rag, recently dedicated a photo spread to the refutation of this very idea that Grasse is ugly, that there is nothing to see, that its city administration did not do enough to spruce up the city. (Now, just as historians get a lot of information from studying ancient by-laws and regulations, many popular ideas are reflected mainly by contemporary official efforts being undertaken to refute them.)
When we first visited Grasse, three years ago, this was also our impression. If Menton (as I said in an earlier post) feels like an Italian city run by the Swiss, Grasse looked like an Italian city after 50 years of Soviet-style Communism: a slightly more colourful, Mediterranean version of Bucharest or Eisenhüttenstadt.
In fairness, however, this is not what we found on our most recent visit. I am willing to admit now that Grasse probably was not ugly even then. We saw many pretty places and motives (they can't all have sprung up in three years) – which is why painters such as Raoul Dufy have always loved the place –…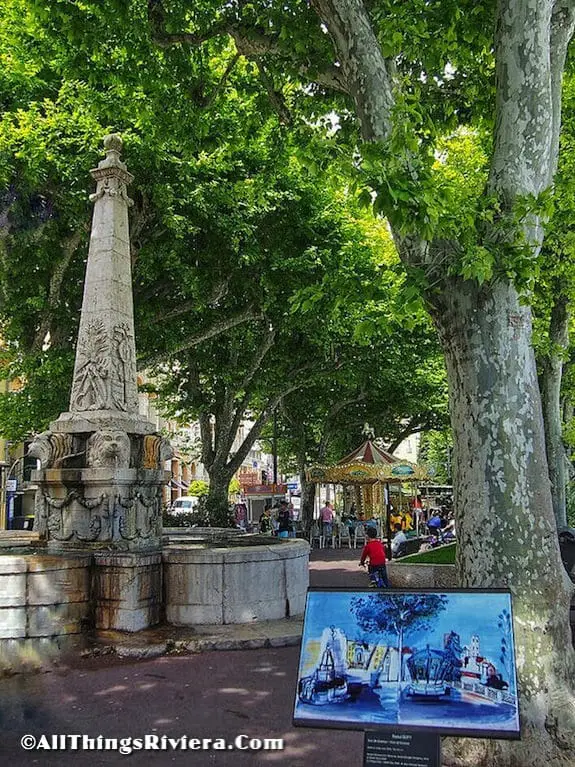 … and the town provides an interesting blend of coastal "flash" and Provencal character.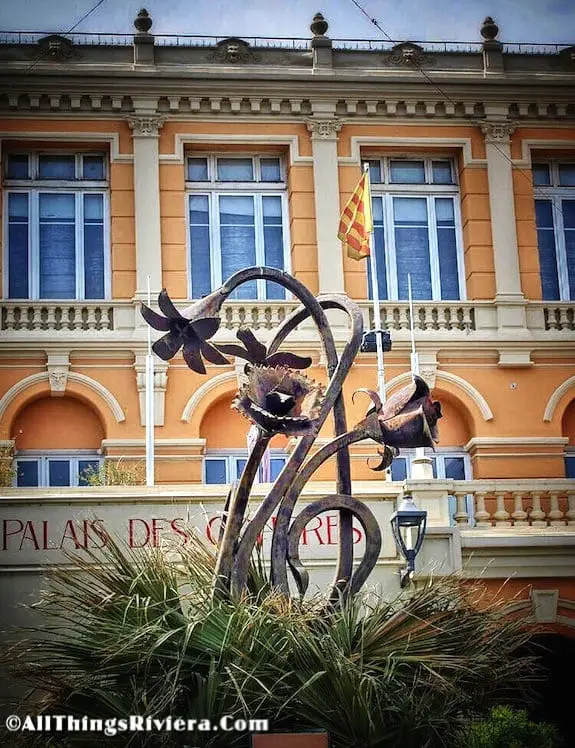 But on our first visit, all the good things about Grasse were overpowered by a very strong whiff of neglect, whereas since, a discernible effort has been made to make it all appear pretty and attractive.
We were surprised, actually, how lovely it all looked.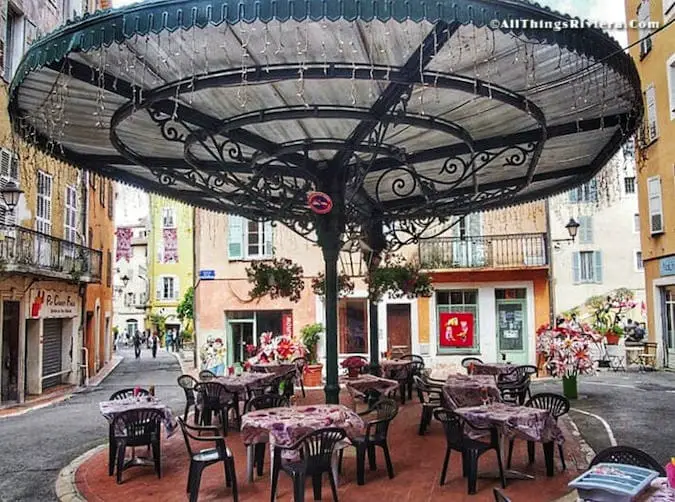 The best way to arrive in Grasse is by bus (no. 600 from Cannes provides a regular service every 20 to 30 minutes) because you will be conveniently dumped at the central bus station on the northern edge of the town centre. (Ask for a city map at the Tourism Office next door.)
Proceed from here through the Old Town streets …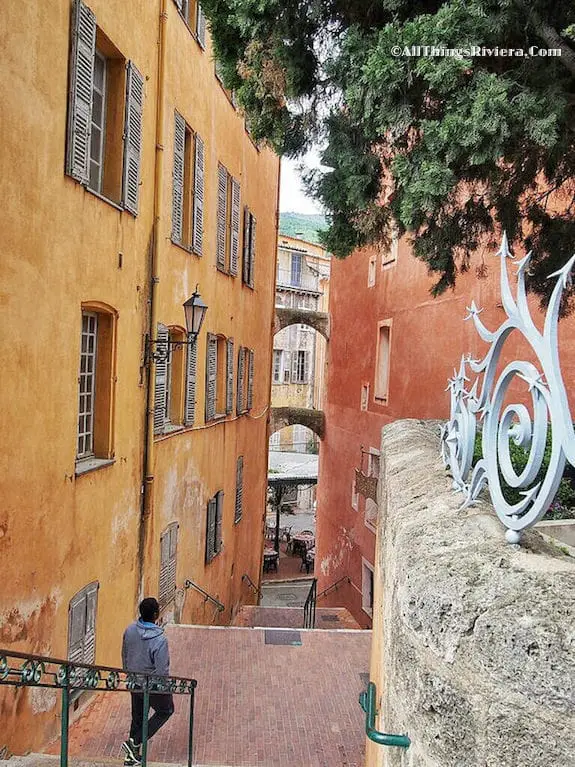 … not being afraid of making the odd detour …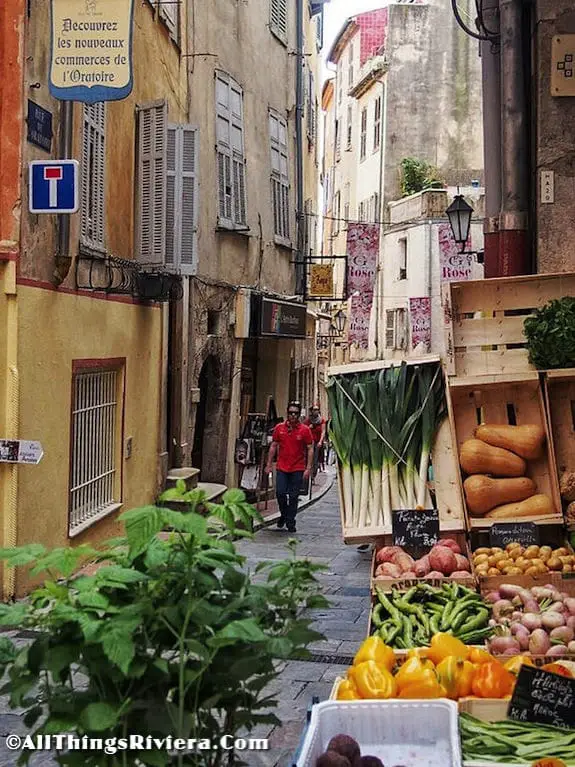 … as long as you continue in a (roughly) southerly direction, heading towards the Cathedral …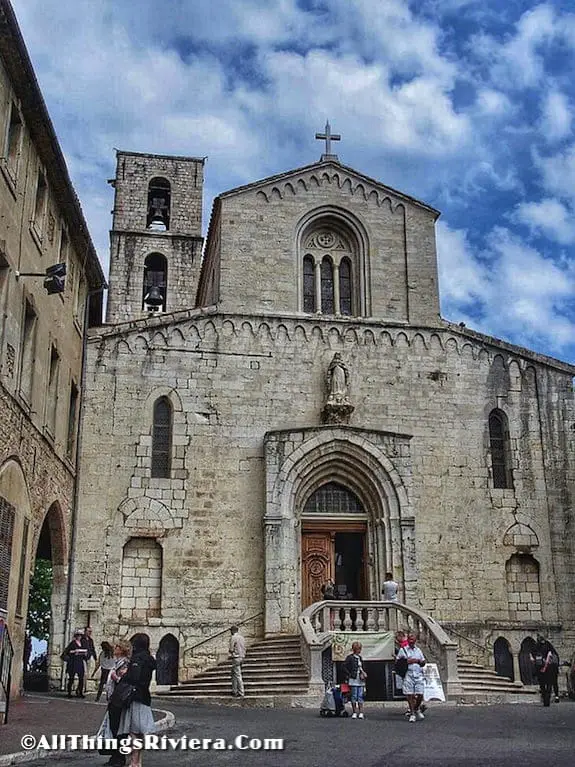 … and the medieval core of the city.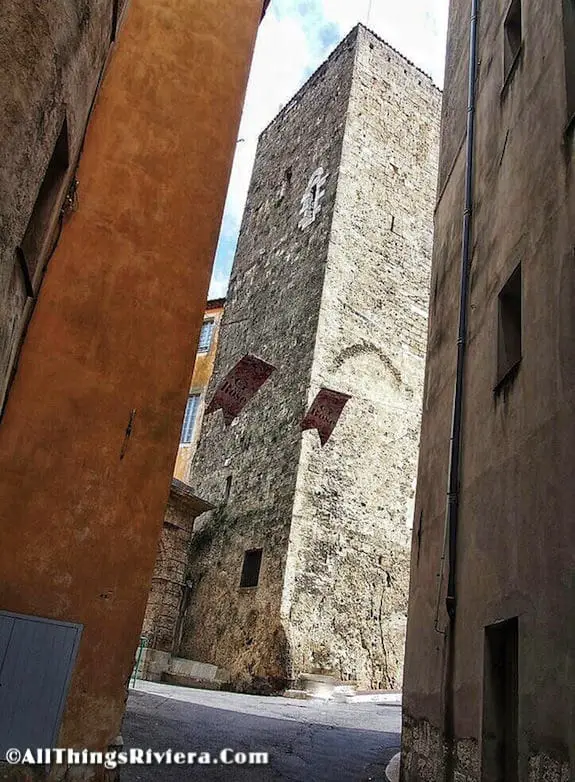 Coming back to Joe Namath, one thing is for sure:
 Grasse is for inhaling!
Grasse is the "world capital of perfume", and although it earned this title centuries ago (when its natural microclimate and the easy availability of large amounts of water attracted industrial-scale flower farming), three perfume factories still operate in the town, all of which offer guided tours and visits, …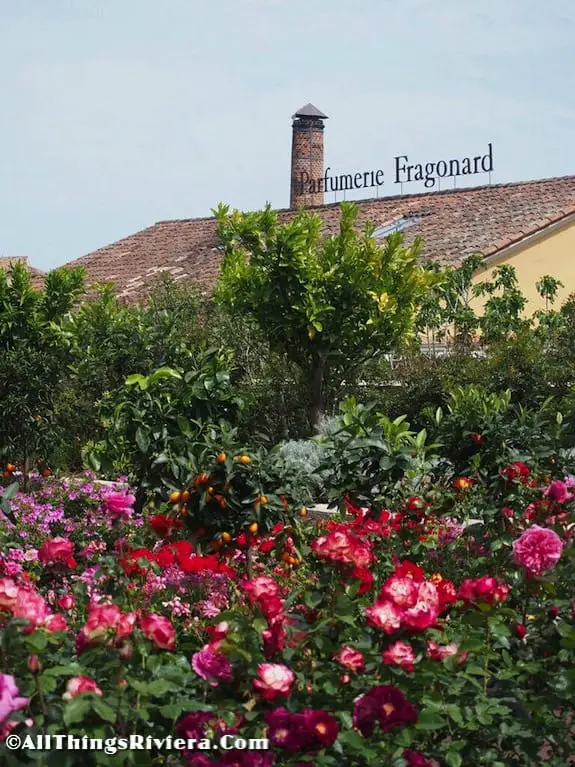 … and there are many other reminders for the importance of scent in the town's history.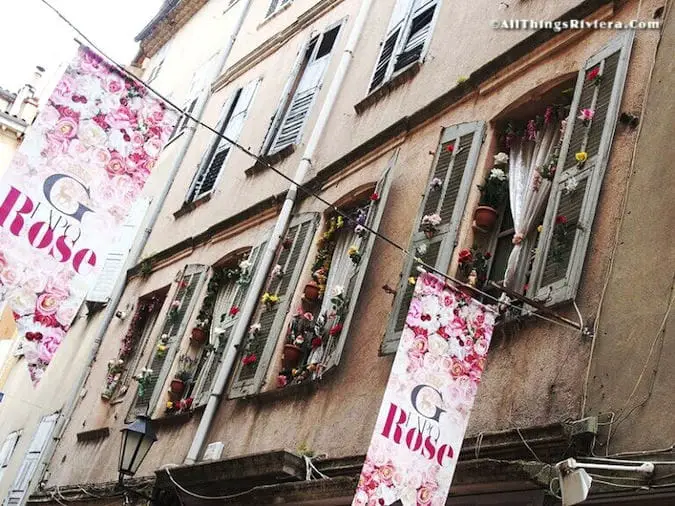 Once you have made your way from the central bus station in the north to the remnants of the old city wall on the southern edge of the town centre, you may feel tempted to proceed from here to the railway station at the foot of the Old Town. (Buses may come more frequently, but the trains are much faster.)
And just to prove that not all changes are always for the better: three years ago, a free municipal bus service shuttled visitors to and fro between train station and town centre. Alas, this service no longer exists –and has been replaced by a series of street signs that tell you where to walk.
It does the trick, by and large (there are still one or two spots where the map from the Tourism Office will come in handy), and it is a surprisingly picturesque walk …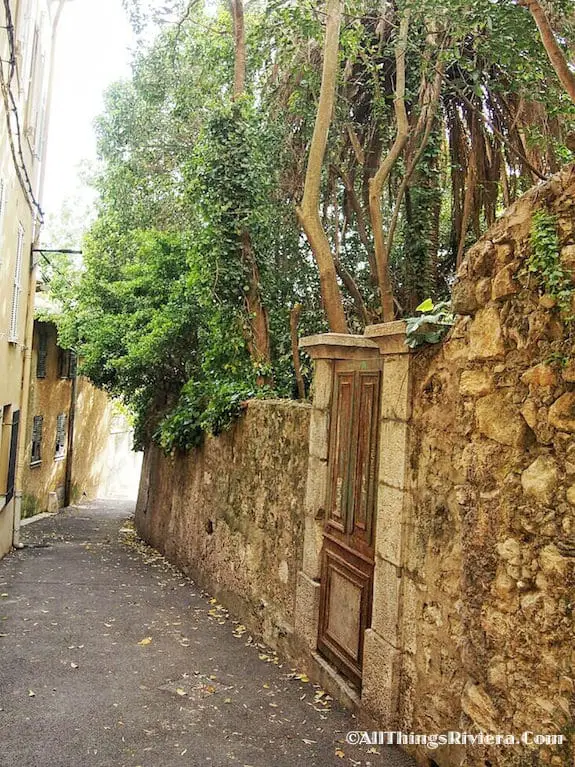 … but we were certainly glad that we did it in the downhill direction, from town to train station, rather than the other way round. (We arrived by bus ourselves.)
Walking up from the train station can be literally an uphill struggle, and chances are you will arrive in the town centre more than a little knackered, specifically in summer.
Bear this in mind when you are planning your journey.