W. G. Sebald and East Anglia
The Rings Of Saturn is the greatest literary work about hiking. The book deals – as you may suspect – not only with hiking but with a great many other things besides, but its central conceit is a long walk that the author undertakes along the coast of East Anglia, the peninsula north of London and Cambridge in eastern England.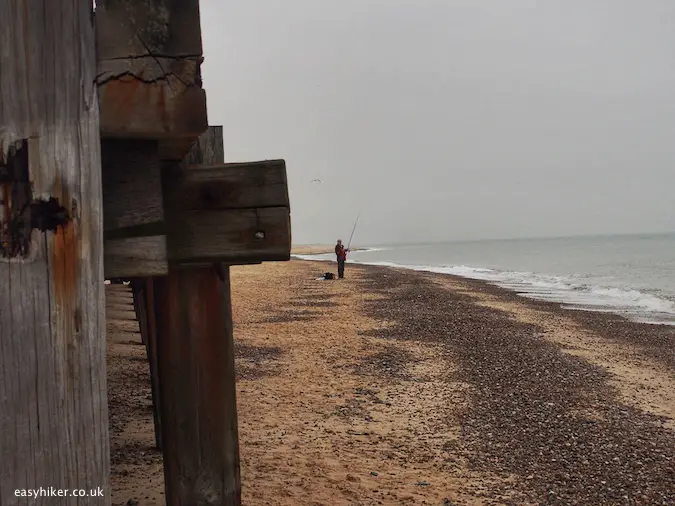 If you have never read a book by Sebald, let me try to give you an idea what to expect: The Rings of Saturn is, like the equally famous Austerlitz, a factual account, but only on the face of it. In reality, this format only serves as camouflage. The narrator is a poet, not a reporter: by telling you – on "digressions" that can take up several pages at a time – what has happened in the places that he visits decades or even centuries ago, his gaze penetrates hidden depths rather than scanning the horizon, adding the dimension of time to what you can actually see with the bare eye.
After a while, you will begin to see Sebald's places not only for what they once were but also for what they will eventually be, decades or centuries from now: dust, ruins, flotsam on the river of time.
Decay is one of Sebald's central themes, as is melancholy.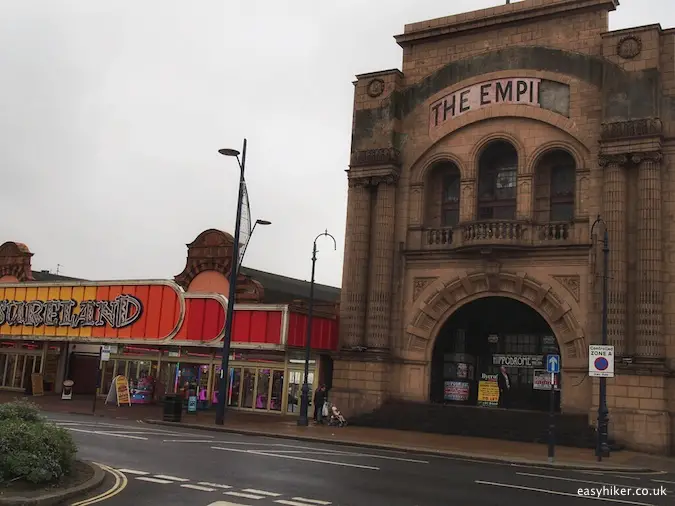 Our original plan was to retrace the author's steps in East Anglia, if only for a stage or two, but very soon, we became disheartened. Our first disappointment was not so much that we were not the first to have this idea (we had expected as much), but that there is already an entire cottage industry built around it, with a website, a film and a "book about the book".
The second disappointment soon followed: there seems to exist a broad consensus among the people who traced Sebald's route in East Anglia that he is – in many ways, of course, but also the very literal (not only the literary) sense – a hard act to follow.
Unsurprisingly, if you think about it: Rings is not a "hike" book in that sense, with maps attached and recommendations for B&Bs or cheap restaurants. Still, it made the entire plan feel a little like a fool's errand.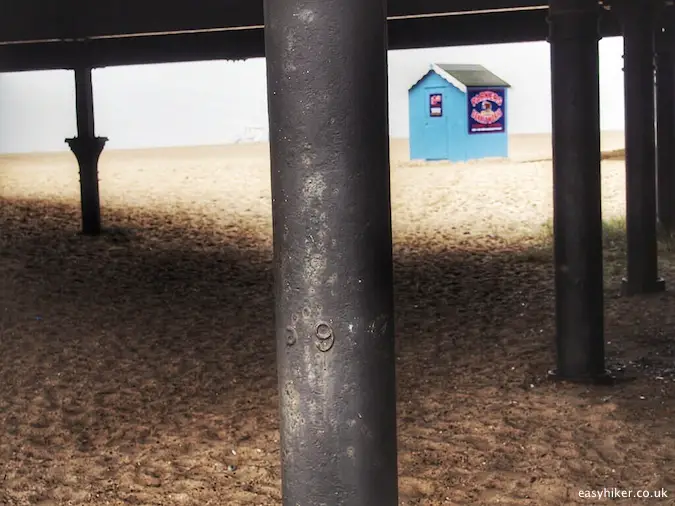 On another level, however, a poetic level, if that is not too grandiose an expression, the idea of retracing Sebald proved somewhat easier. What he was looking for, what he responded to, was East Anglia's history or, more precisely, the wide gap between ancient glory and current decay and neglect. Sebald undertook his journey in the early 1990s when Britain was a poorer place than it is today, but it is fair to say that the country's economic development since has been patchy and uneven.
The East Anglian coast is still a bleak, bleak country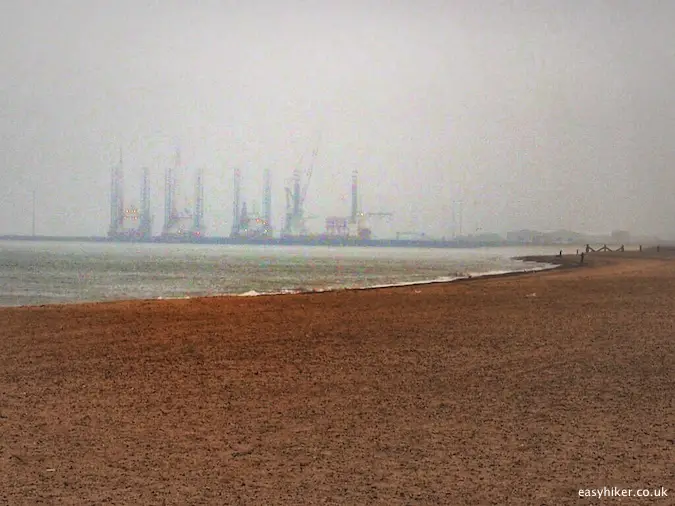 Take Lowestoft and Great Yarmouth, for example, the two largest coastal towns in the area: I am sure that people have a lot of fun here in the summer months, it is easy to imagine children and happy families filling up the wide and endless sandy beaches, the penny arcades and the fish and chip shops.
On an overcast day in November, however, a walk down either seafront is something that only people with a melancholic bent will enjoy.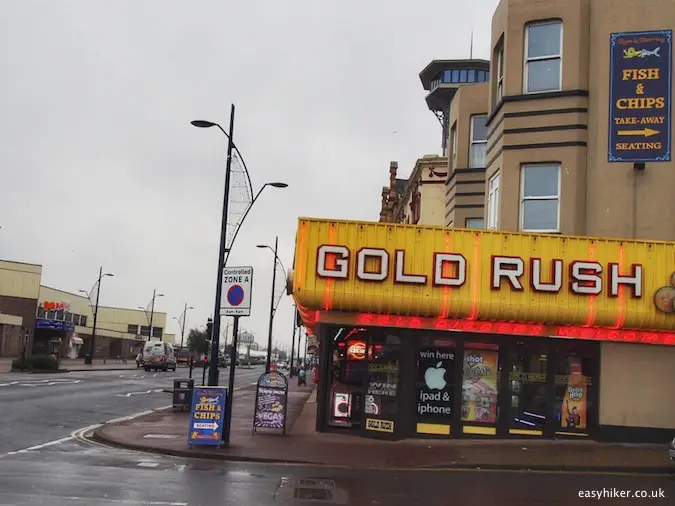 Lowestoft is the place where Sebald – having walked here from Norwich further inland – first hits the coast, and he professes his shock at the extent of economic decline, calling it bleak, desolate and hopeless, a place where "every other house is on sale", where the newspapers are full with stories about "the suicides of bankrupt entrepreneurs and unemployed workers" and where "one quarter of the population is illiterate".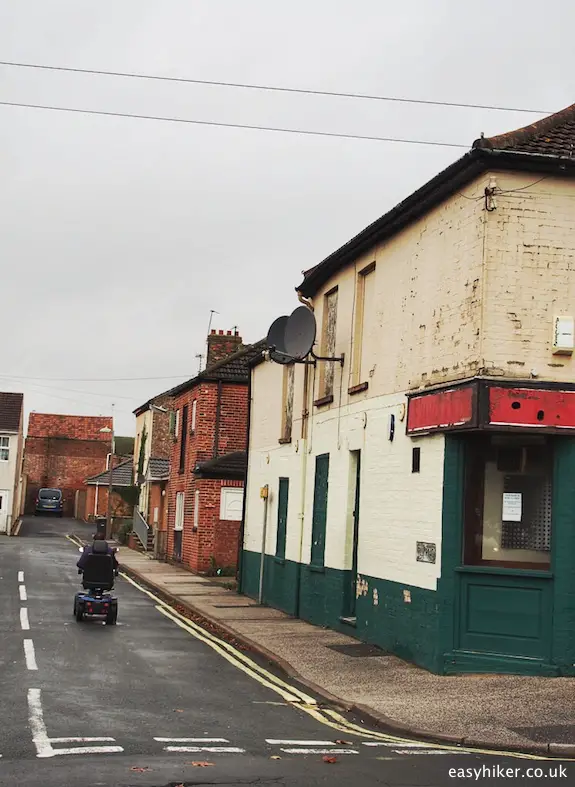 Things brighten up almost immediately, however, once you have crossed the inner harbour and walk in a southern direction past Lowestoft Pier. This is the area that turned Lowestoft into a "most salubrious" resort in the late 19th century, where London's high society rubbed shoulders with members of the international aristocracy in fancy hotels, billiard rooms, botanic gardens and luxurious tea houses.
Well, all that is long ago – flotsam on the rivers of time – but even today, and yes, even in bleak November (or January) you can have some fun and a jolly nice walk in Lowestoft, following Sebald on the first stage of the Suffolk Coast Walk.
Read more about that in our next post!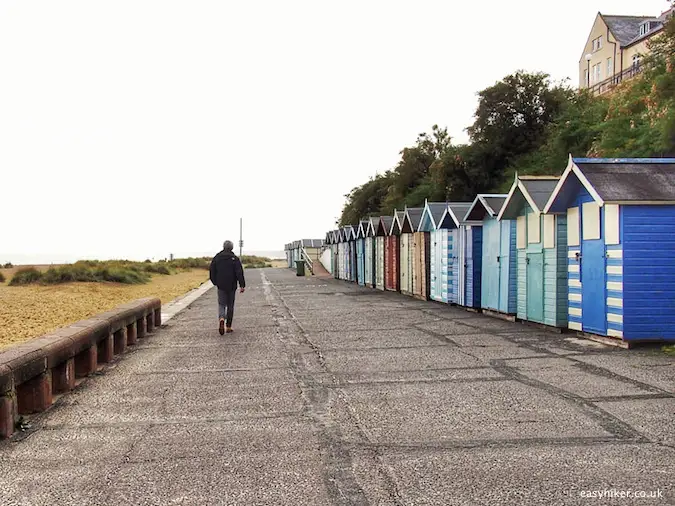 Don't miss our walk following the greatest literary work about hiking by W. G. Sebald. Subscribe to our updates via email or follow us on Facebook, Instagram and Twitter. Why not include us in your G+ circles too?