Riviera gardens are, in a number of ways, like London City churches: there are so many of them that only the truly obsessive can name them all
There are enough differences between them for you to visit more than just a single one, while, on the other hand, they are sufficiently similar to invite informed comparisons. And just as the power and the majestic glory of St Paul's tower above all of the other post-Great-Fire churches in London's business district, any discussion about the greatest of all Riviera gardens is likely to be short.
That, clearly, is Hanbury Gardens.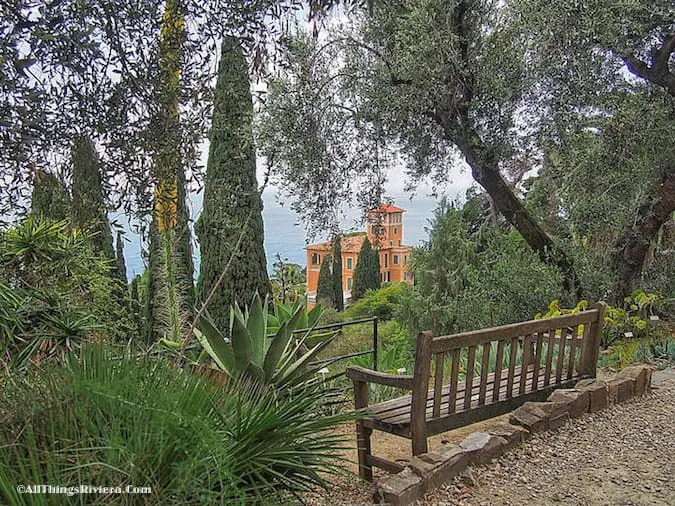 So what are the ingredients that go into a perfect Riviera garden? First of all, it has to be lush – excessively lush, so much so that it looks and feels like a caricature of the natural lushness of the landscape around it.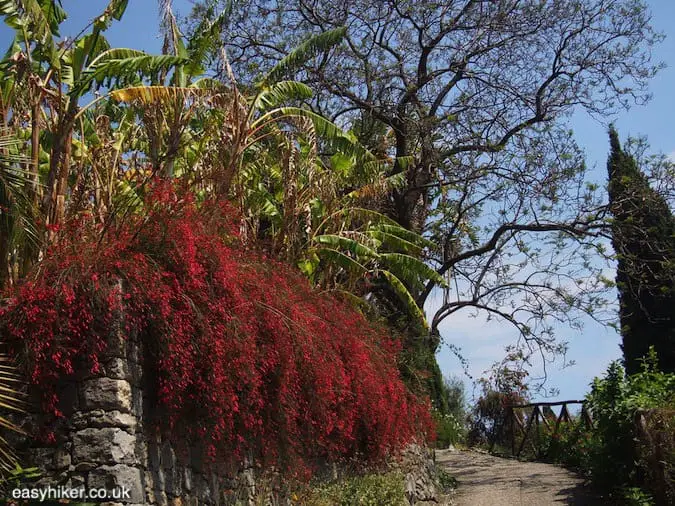 A dose of exoticism also helps, in plants …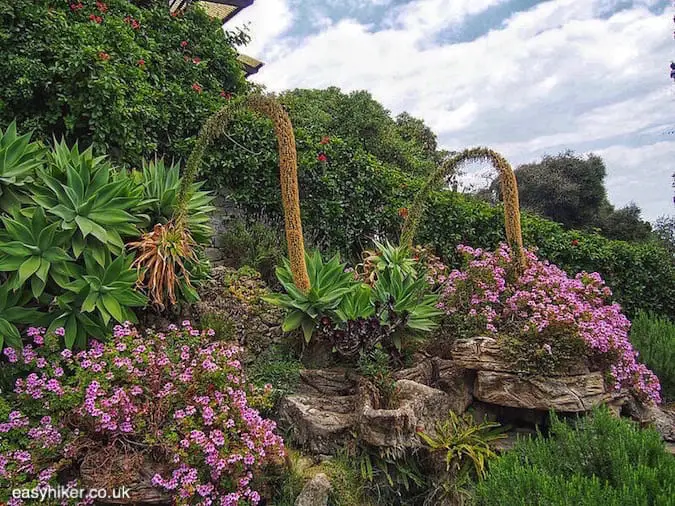 … as well as in buildings …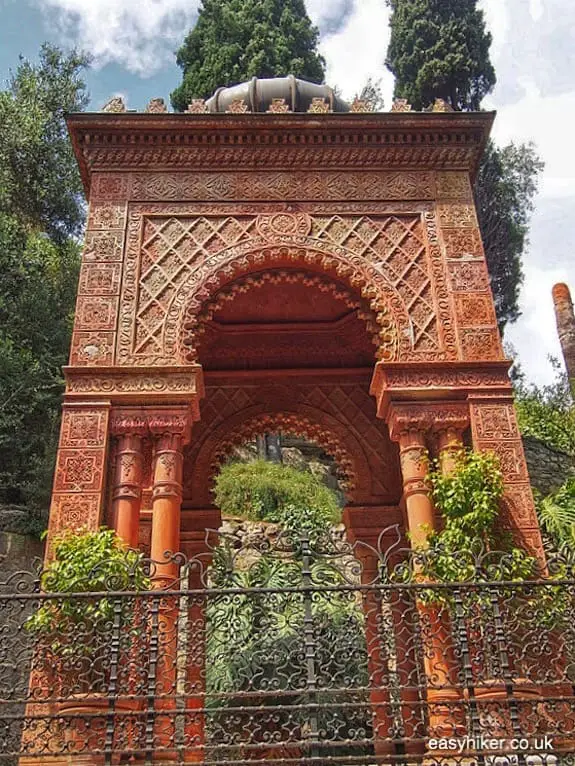 … and in garden ornaments.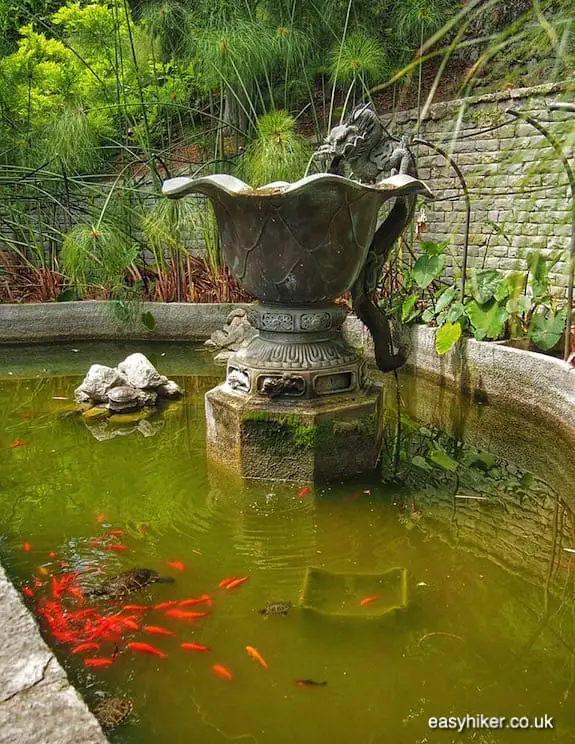 References to the grand and ancient traditions of Garden architecture …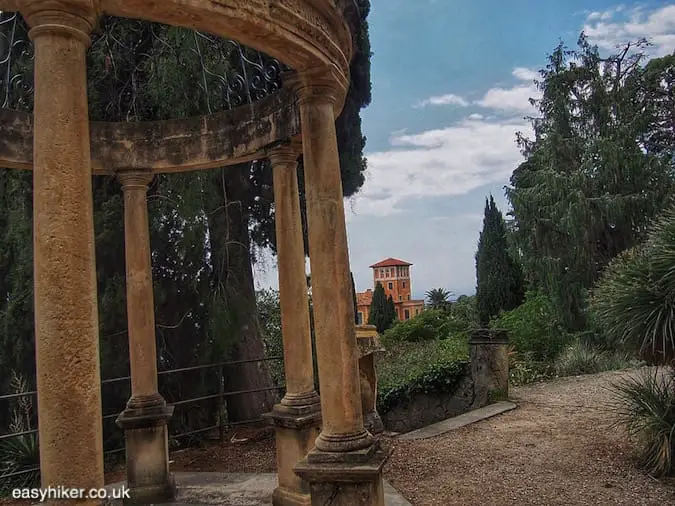 … and scenic views over the Mediterranean provide a sense of time and space.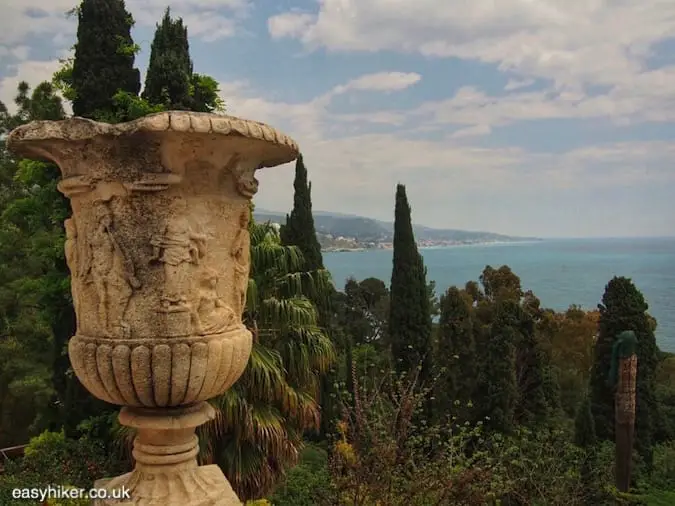 Above all, however, it must provide drama and variety. Astonish us! The ideal garden walk, by springing a few surprises early on, manages to put the visitors into a state of nervous excitement where they expect to enter a different scene after every twist and turn. It's a bit like a great fairground ride, really.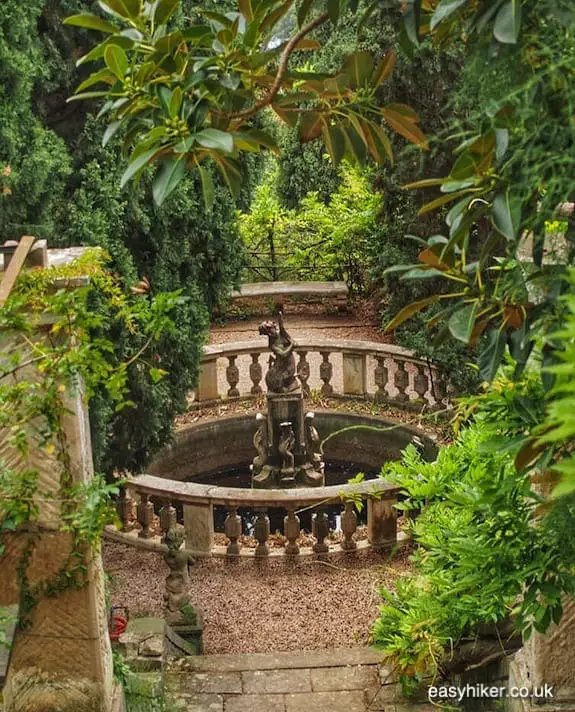 The Hanbury Gardens have all of that – and more.
History, for example. The old Roman road Via Julia Augusta runs right through the estate, and Queen Victoria visited the Hanburys with her family in 1882. The Gardens were heavily bombed in WWII, although it would be interesting to know what part of Mussolini's war machine the pilots thought they were disabling there.
Thomas Hanbury himself – the man who had all of this built by a string of (mainly German) landscaping architects – is a fairly interesting character, too. Since there is little indication anywhere on the estate and in the official literature as to where his money came from – and a lot of money this have been – I initially suspected that he made his fortune in some specifically dark corner of the 19th century British economy.
As I later found out, however, Hanbury was a lifelong paragon of virtue, a Quaker and a philanthropist who was much loved and revered not only in England but also in his adopted home country of China – where he had become rich through the relatively innocuous tea trade.
His family sold the Gardens to the state in 1960, and what you see today is largely the product of a diligent and ongoing restoration project. (The interiors of the central Palazzo …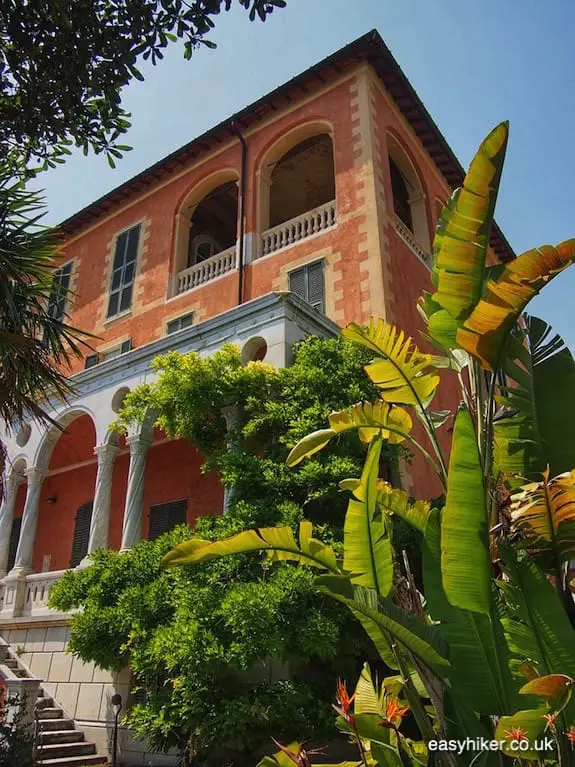 … are still closed to the public.)
The Gardens are fairly large, covering a surface area of 18 hectares. Following the recommended route will take you at least 90 minutes. The estate has been built on a slope: the entrance with the ticket office (€ 9 p.p.) is located at the very top of the Garden.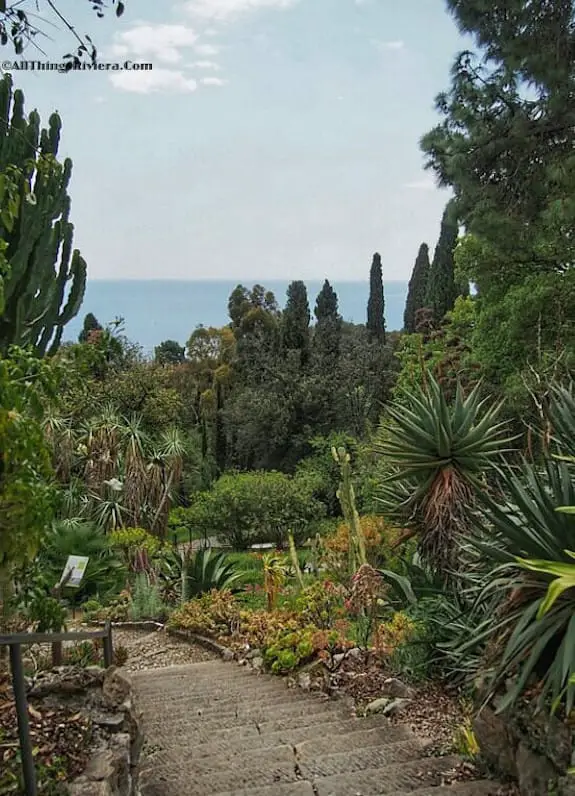 From there, you will walk slowly to sea level (where you can also find a small cafeteria) and then back up again. It is a gentle incline, but we still encountered a few red-faced couples sitting on park benches who had apparently decided to break up the long ascent into several, more easily manageable stages.
Here's how to get to the greatest of all Riviera Gardens
The Giardini Hanbury are located underneath the town of Mortola between Menton (in France) and Ventimiglia (in Italy), closer to the former but more easy-to-reach from the latter. There is no public transport to Mortola from France, so you have to take bus no. 1 from Ventimiglia. (When you leave Ventimiglia train station through the main exit, you will find the bus stop approx. 50 metres on the right hand side of the first major intersection on Via Cavour.)
Be careful: buses are few and relatively far between. There is one (as per May 2016) at around lunchtime, but just after you arrive at the Gardens, check for the schedule of the return buses in the opposite direction.
If you then have a little time until before your departure, you may want to take a short walk through the charming, but small village of Mortola. That will entertain you for about 30 minutes, but you will be glad not being forced to kill a couple of hours there. It is not a good place to be stranded. (Read our tip for public transport in the Riviera here.)