Things to See and Do in Germany:
The Hanging Trains of Wuppertal
I don't know about you, but whenever I visit a country – or a specific region of a country – for the first time, I don't really feel I have been there at all until I pay a visit to the country's (or region's) largest town.
So when we went hiking to the Bergisches Land recently, going to Wuppertal was as much a matter of course for us as was going to LA on a trip to Southern California or going to Nice for a journey to the French Riviera.
Having said that, you would not mistake Wuppertal for LA and certainly not for Nice. The international fame that Wuppertal can lay claim to has nothing to do with architecture or natural beauty and largely rests on two things.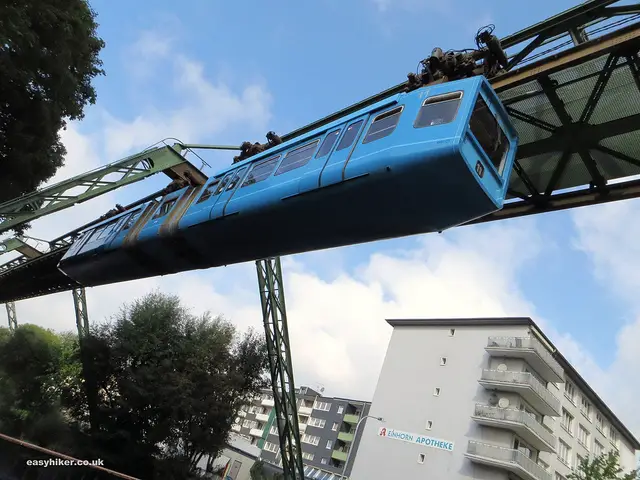 Firstly, there is the Suspension Railway, the first and – as far as I am aware – the only one of its kind anywhere in the world. There is only one line, connecting Oberbarmen in the east (through the town centre) to Vohwinkel in the west of the city, a journey that lasts about 20 minutes.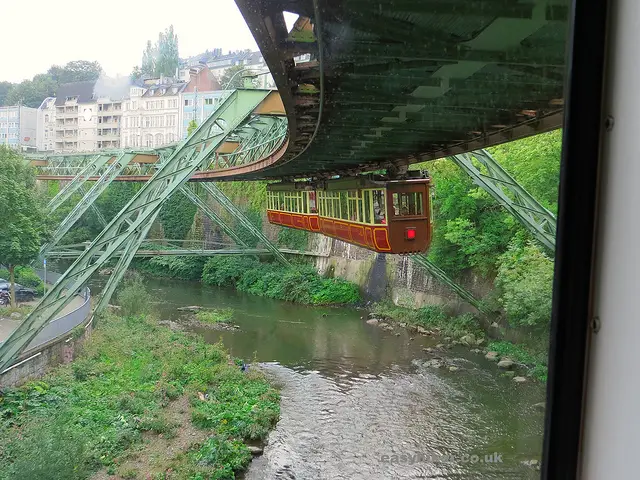 The trip has two distinct sections: the first, and much the longer one, follows the river, through some post-industrial wasteland, past Tango Schools, offices for welfare organizations, car workshops and even the odd factory that has survived.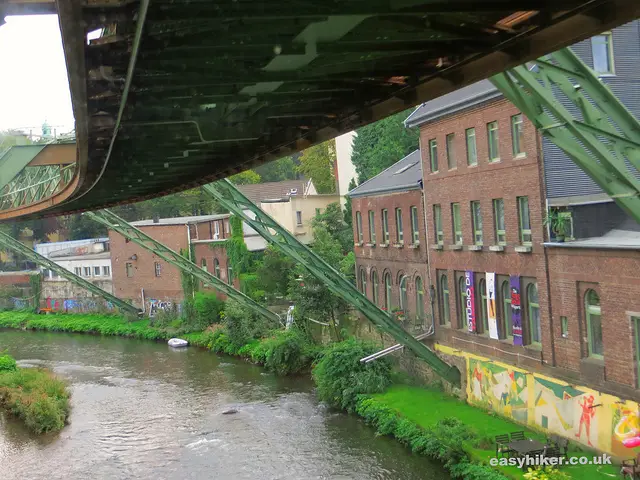 Wuppertal, after all, was once a mighty centre of industry and the town where Friedrich Engels, the friend, benefactor and collaborator of Karl Marx, had his factory.
No, that's not the second thing that Wuppertal is famous for (but you deserve a bonus point if you knew that).
That would be the Pina Bausch Tanztheater, the world's most famous modern-style artistic dance troupe – and also the subject of a film documentary made by Wim Wenders a few years ago that used Wuppertal's post-industrial wasteland very effectively as a backdrop for some of its scenes.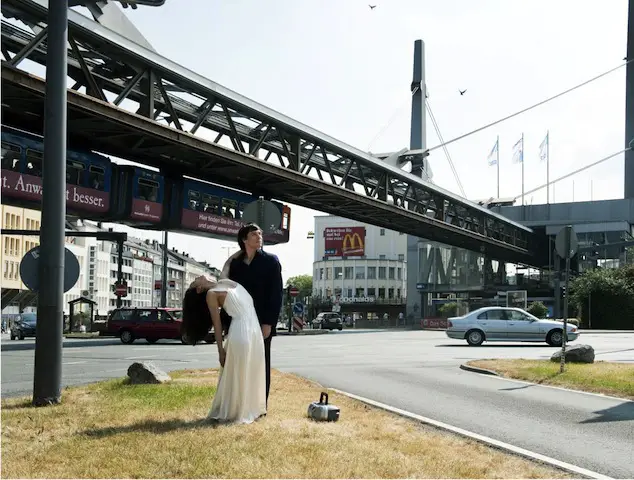 Nowhere more effectively perhaps than in Sonneborner Straße, where the second section of the Suspension Railway begins: where it leaves the river to continue in between rows of houses, making Wuppertal look a little like Chicago – or Brooklyn in the French Connection.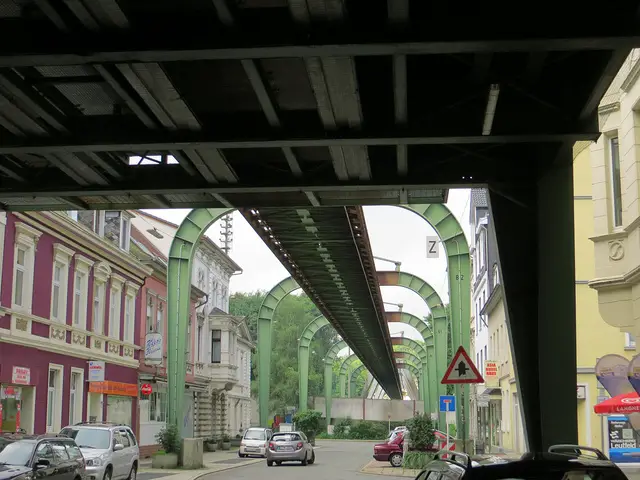 The best way to experience the town and its Suspension Railway, the Schwebebahn, is probably to go from Oberbarmen station – which is well integrated into the national rail network and can be easily reached from most towns in West Germany – to Vohwinkel.
On your way, you can then make a note of all those stops that look interesting enough for you to explore at greater length on your way back. (If you come with one of German Rail's discounted One Day Tickets – such as the Schöner Tag or Schönes Wochenende – the fare for the Suspension Railway is already included.)
When approaching Adlerbrücke, look out for the Opernhaus where Pina Bausch's Tanztheater is domiciled. And to explore the town centre, descend at the station Alter Markt. Just don't expect it to look like Nice.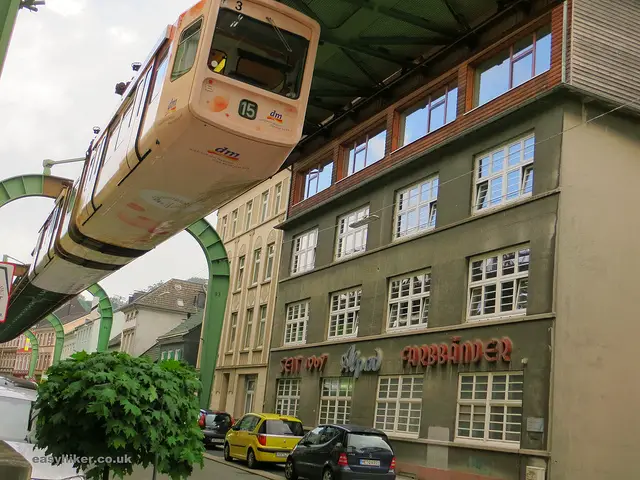 We've got more tips for you as to where to go and what to see in Germany. Make sure you get our free updates via email or by following us on Facebook.