Oman, Qatar and San Marino are, officially, the least green countries in the world. In these three states – and in the territory of Greenland (clearly a case for the Trades Descriptions Act) – forests make up exactly 0.0 % of the surface area: none of them have any woodlands at all.
But what about Monaco?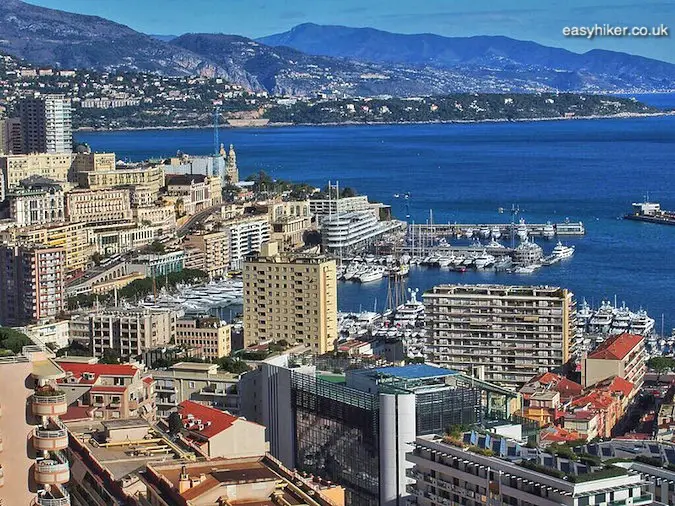 We go to Monaco fairly regularly, and if there are any forests over there, they have surely found a way of hiding them as efficiently as they hide their residents' taxable income.
Come to think of it, Monaco's failure to be included in this "roll of dishonour" can only be explained by one of two causes: either the makers of the list thought the Principality was too small to matter (you may think of San Marino as small, but it is still 30 times larger than Monaco), or they applied a rather generous interpretation of a "forest", one that includes any park-like spaces with trees or even large, tree-like plants (such as cacti, for example).
Of such spaces, Monaco has indeed quite a few – considering its size and its density of both buildings and population, one might even say that both their number and their variety is unusually large.
Actually, a tour of Monaco's public gardens can be a rather fascinating experience: an alternative way of getting to know this tiny state. You will find things that you consider "typical", i.e. that confirm what you already knew. But you will also find many reasons for genuine surprise.
The Five Hidden Gardens of Monaco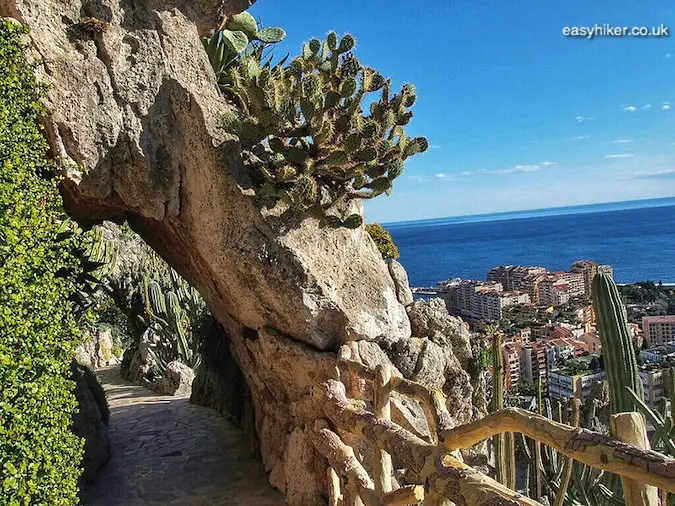 The Jardin Exotique
Found in Monaco's northwestern corner, it is the Principality's largest and most famous public garden. It is also the only one for which you will be charged an entrance fee and the only one with a dedicated post on Easy Hiker.
On a total surface of 11,500 sqm – which, given the average sqm price for any flat in Monaco never mind one with this type of view, surely represents a real estate value in excess of $ 100 million – you can see more than 23,000 plants that belong to thousands of different species.
In many ways, the Jardin Exotique is therefore a perfect representative of its city: as the world's most expensive garden, its most densely "populated" – and one of its most beautiful, too.
The Jardin Princesse Antoinette
Located immediately underneath the Jardin Exotique (on the same cliff), the Jardin Princesse Antoinette offers views that are (nearly) as spectacular, …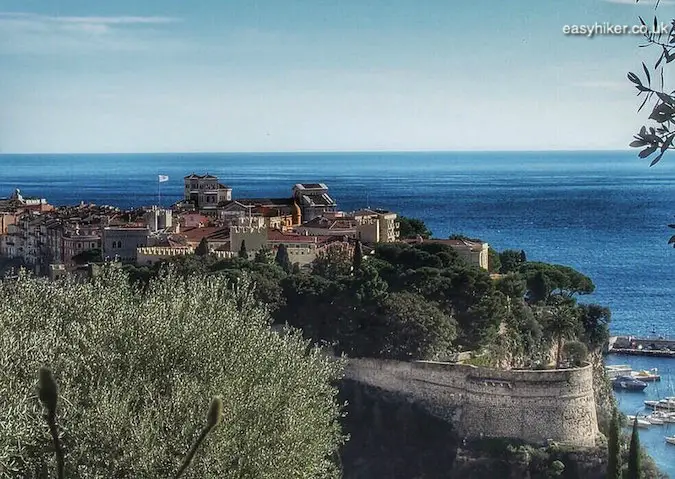 … but whereas its more illustrious neighbour is mainly frequented by foreign visitors, this park is one strictly for the locals – specifically those with small children because many activities are staged here throughout the year for the city's youngest. The Jardin Princesse Antoinette is a pleasant and calm urban oasis, …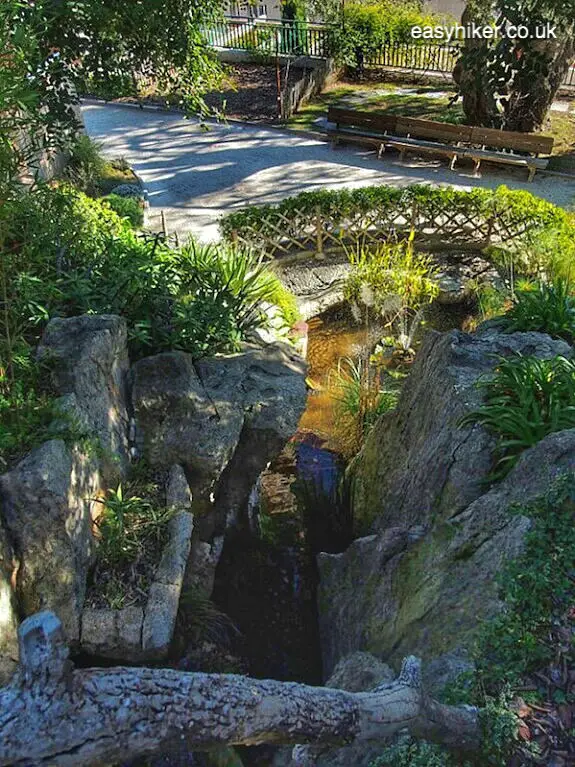 … perfect if you want to rest for a few minutes from the city's hustle and bustle in the shadow of an olive tree (have your pick: there are more than 200 of them around).
The Japanese Garden
At the other end of town, near the Grimaldi Forum Congress Centre, you can find the newest of Monaco's five public gardens, the Japanese Garden, opened in 1994.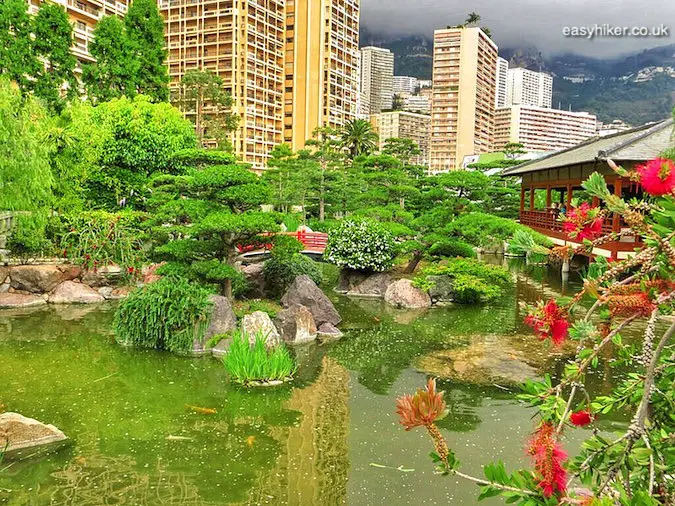 Only a few western towns have a Japanese Garden (there aren't any in Italy and only three in France), mainly because it is so difficult to get the visual lines right, the rhythm of straight and undulating shapes , the balance between water, rocks and architecture.
But in Monaco, they don't do things by half: they hired a prize-winning garden architect from Japan and even had a Buddhist monk flown in to ward off evil spirits before they began to construct the thing in 1992.
The Jardin Saint Martin
The least well-known public garden in Monaco is located on "the Rock" itself, around the corner from the Old Town and the Grimaldi Palace, next to Monaco's Oceanographic Museum.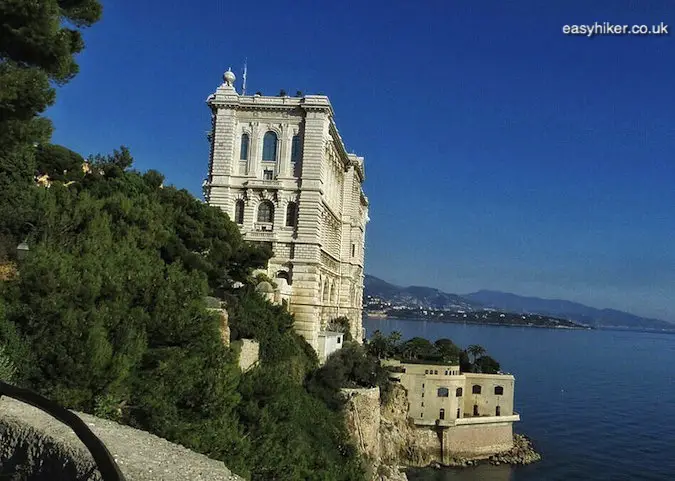 It is probably the quietest one, too, certainly far from the town's business centre for the locals (who rarely come here) and not "interesting" enough for the tourists to linger for long.
The Saint Martin is the perfect space to sit and contemplate the waves for a while, calm and peaceful. Sitting here, you would not believe that you have one of the most densely populated and busiest towns in Europe in your back.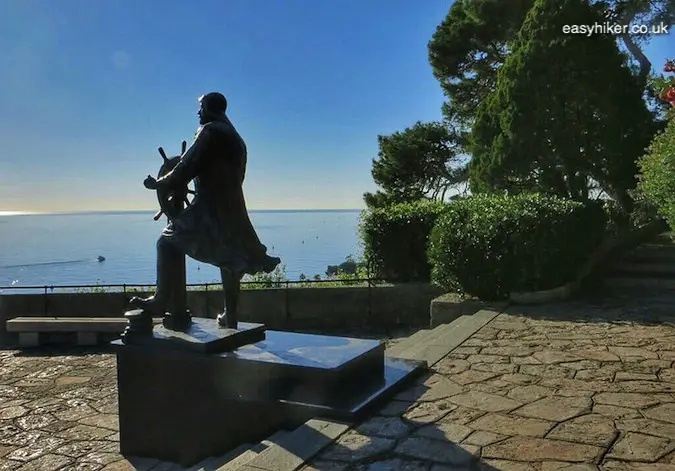 It is in moments like this when you will begin to understand that Monaco is more than just the glitter on its surface.
The Roseraie or the Princess Grace Rose Garden
And finally to the most remote of the five the hidden gardens of Monaco (inasmuch as anything can be called remote in a mini-state of 2 square kilometers), the Roseraie Princess Grace on the (artificial and reclaimed) Fontvieille.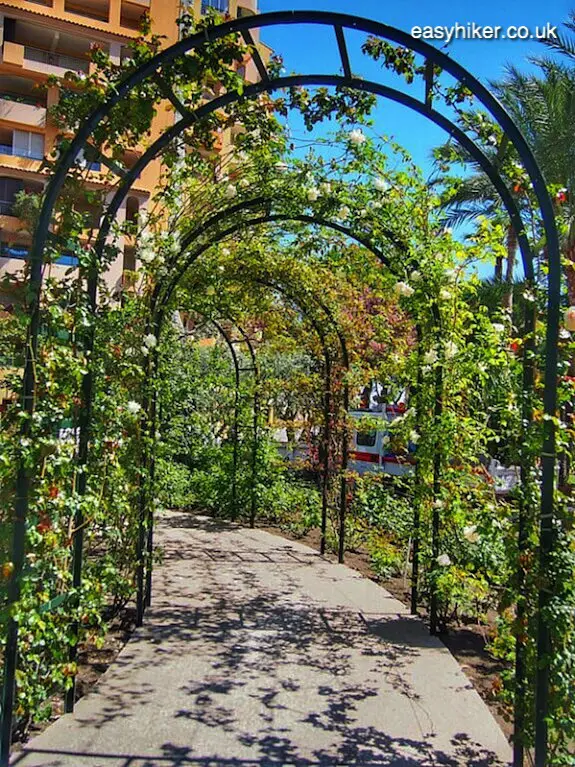 … where many of Monaco's "ordinary citizens" live – the only place where you can see groups of school-age children on their way home, having been picked up by their mothers or, more likely, their nannies ("ordinary" is, of course, a relative concept).
This walk across Fontvieille will give you an interesting glimpse behind the curtains of the show that Monaco puts on for its visitors, an interesting experience in its own right.
The garden itself features 300 different species of roses, in total 8000 flowers, and was opened in 1984 by Prince Rainier as a memorial for Princess Grace. Other widowers simply put flowers on their deceased wives' graves, but that was clearly never enough for the Prince.
Come and visit them and you will certainly enjoy discovering the hidden gardens of Monaco!