Guest Post: Easy Hiking Trails



One of the things that make any hike worthwhile is the scenic reward it offers either along the trail or at the end. In this guest post, Leigh McAdam of HikeBikeTravel tells us why this family-friendly easy hiking trail to the Cheakamus Lake does not disappoint.

A Hike to Cheakamus Lake
In the Vancouver to Whistler corridor there are few hikes that would rate as easy unless you're doing one of the flat but lovely walks alongside the ocean. Just about everything else is up, up, up and it's often many miles and several thousand vertical feet of hiking before you even get a view. That's why I'm not crazy about hiking in the area.
But you can take an easy hike to Cheakamus Lake, located south of Whister in the Garibaldi Provincial Park – famous for its alpine landscape and its no-dogs-allowed policy. It's perfect for kids and families as it offers one of the few hikes that is mostly flat but still delivers on scenery.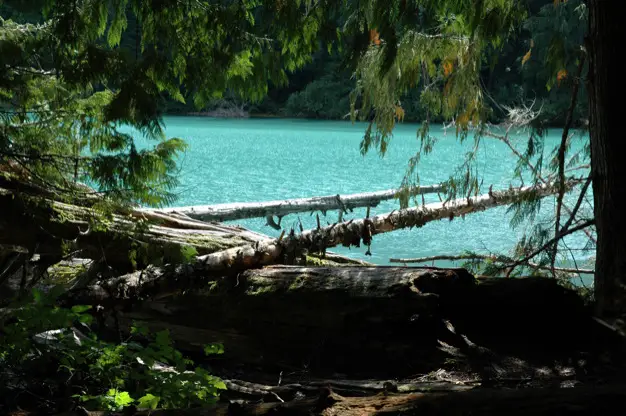 The hike to the lake initially takes you through the forest on a wide, smooth and well maintained path. After about two kilometers, the Helm Creek Trail branches off to the right. It's worth taking 5 – 10 minutes to follow the trail down to the river and onto the bridge.
It's an impressive site, especially early in the season, to see the turquoise coloured Cheakamus River flowing below you. In the old days, before the bridge, you used to pull yourself across the river in a cable car.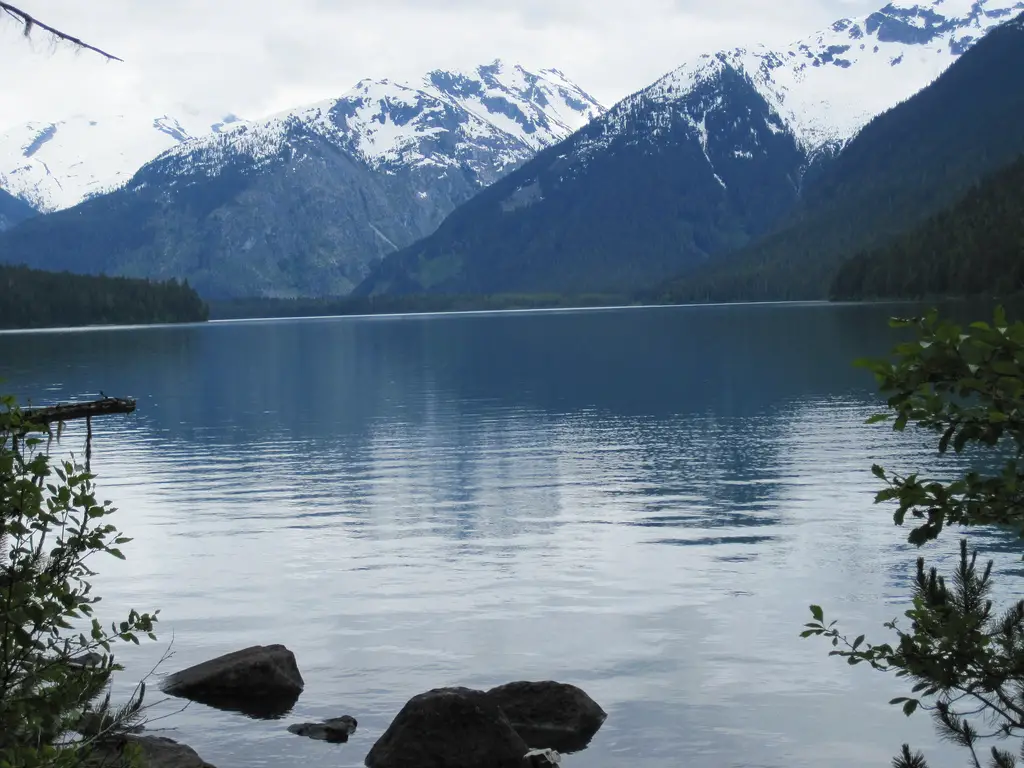 If you continue on the Helm Creek Trail for another eight kilometers, you end up in open meadows with stunning vistas of Whistler's most famous landmark – the Black Tusk.
Return to the main trail and follow it for another kilometer until the Cheakamus River appears on your right. Then, in a matter of minutes you'll arrive at the north end of Cheakamus Lake – a glacially fed lake renowned for its turquoise coloured waters. There's a campsite here where you can fish or picnic.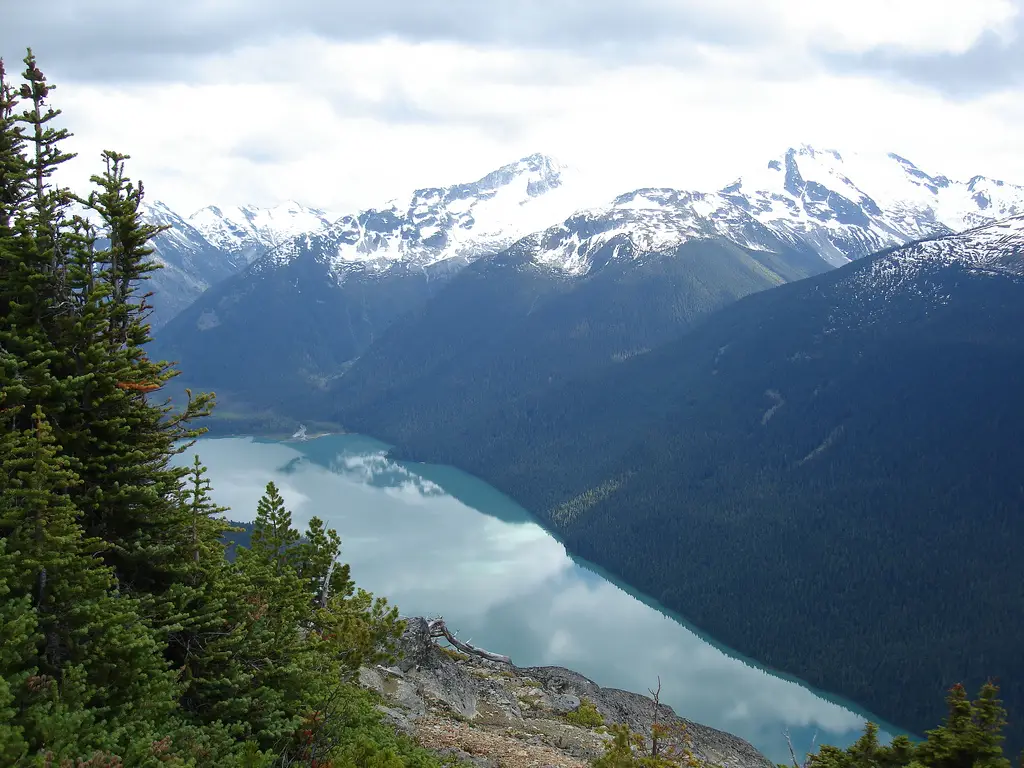 But it's still another four kilometers of walking to reach Singing Pass Creek and a rocky beach with a great view of the lake and the surrounding mountains.
Along the way, look out for clumps of orange Indian paintbrush, blue tansy, cow parsnip and Devil's Club. Camping is allowed at Singing Creek too.
To return to the parking lot, simply retrace your steps. If you're short on time and like to mountain bike, you can do that on this trail. The total distance is 6.8 kilometers one way (4.1 miles).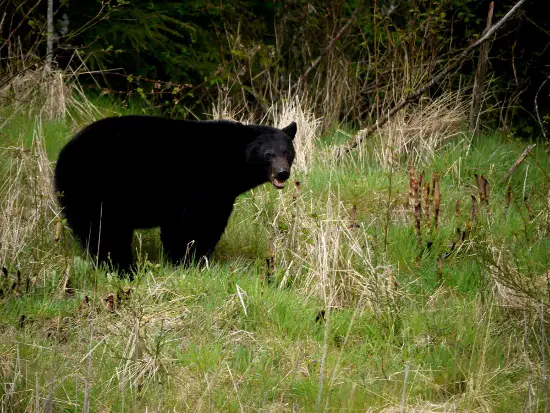 The trail does get busy with people, but that doesn't mean that you shouldn't be bear aware. Bears frequent the lake particularly in the spring. Look out for hoary marmots too. You usually hear them before you see them.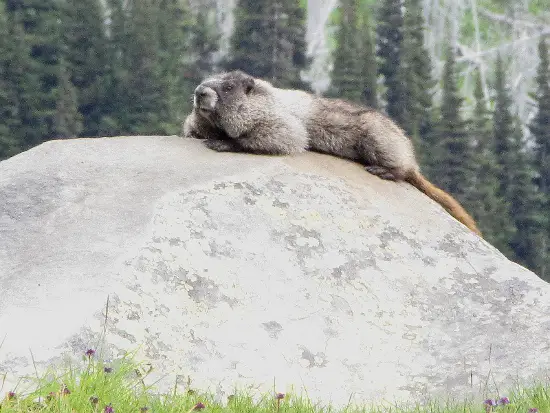 Getting to the trailhead:
Turn east off of Highway 99, 58 kilometers north of Squamish and 2.5 kilometers south of Whistler. The actual road you turn onto is about half a kilometer south of the well signed Function Junction. Then take the first left onto an old logging road and follow it 8.5 kilometers to the parking lot. There may be signs pointing to the trailhead too.
Leigh McAdam is the researcher, traveler and founder of www.hikebiketravel.com. Look for inspiring, free, photo filled hiking and biking guides as well as frequent blog posts on travel related matters.