A video guest post by terrybnd
A Peek into the Peak District
It's claimed that the Peak District is the second most visited national park in the world receiving upwards of 20 million visitors annually.
It's not surprising really as it sits in the very heart of England and is accessible from a number of large industrial cities close by.
I'm fortunate enough to live within a 30 minute drive from the Peaks – and so it comes as no surprise that I enjoy days and nights out there more than any other scenic landscape in Britain.
It is a land shaped by man over millennia where you can walk through scenic limestone valleys, pass by caves and ancient monuments. The park is split into two distinct areas – the White Peak and the Dark Peak.
The former consists of lush green valleys, towering limestone gorges and reefs and makes for gentle scenic walking. It is here where you'll find most visitors and tends to be the more populated area as a result.
However, the Dark Peak is made up of high gritstone moors which are barren, wild and open to the elements. Here you'll find solitude and awe inspiring panoramas with views out as far as Wales.
The area contains an abundance of heather and peat moors, which often make for difficult walking and navigation (especially in poor weather) – and it is here you'll encounter the infamous peat groughs on the upland plateau. Groughs are deep gorges cut into the peat – often reaching depths of 15 feet or more – and can form a maze for hikers covering miles and miles of land.
Along with all this, you will find pretty villages full of character and history often nearby medieval halls or castles. There is so much to see and do in the Peak District that a few words cannot describe and it really is best to go see it yourself.
But in this short video, you'll get a small glimpse of what sights you can expect to see in the heart of England.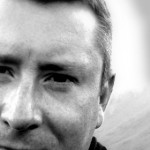 terrybnd has produced a number of videos he shares through hiswebsite. He has generously let Easy Hiker share this with you. This video is featured in  Let's Stay Peak District – promoting Peak District cottages, holiday accommodation and sustainable tourism across the U.K's first National Park. Be sure to check out  terrybnd's other video guest post here.