A guest post by Leigh McAdam
I have an ongoing love affair with the red rock country of Utah. One of my favourite spots is Arches National Park, just 5 miles outside the town of Moab, Utah. It offers a landscape of otherworldly red rock formations and over 2000 natural sandstone arches. Fortunately, many are easily accessible on a large number of hiking trails. The question is where do you start hiking with so many possibilities?
Hiking  the Arches
I prefer to start at the furthest point and work my way back towards the Visitor Center. That way, you have less distance to drive if you want to return in the evening for a short hike. Two days would allow you to hike all the trails – especially when you consider that 8 of the trails are a mile or less in length.
If you happen to be in the park in the heat of the summer, the only time that makes sense to hike is early morning and around sunset. Still, you can cover a huge section of the park in a very limited time frame.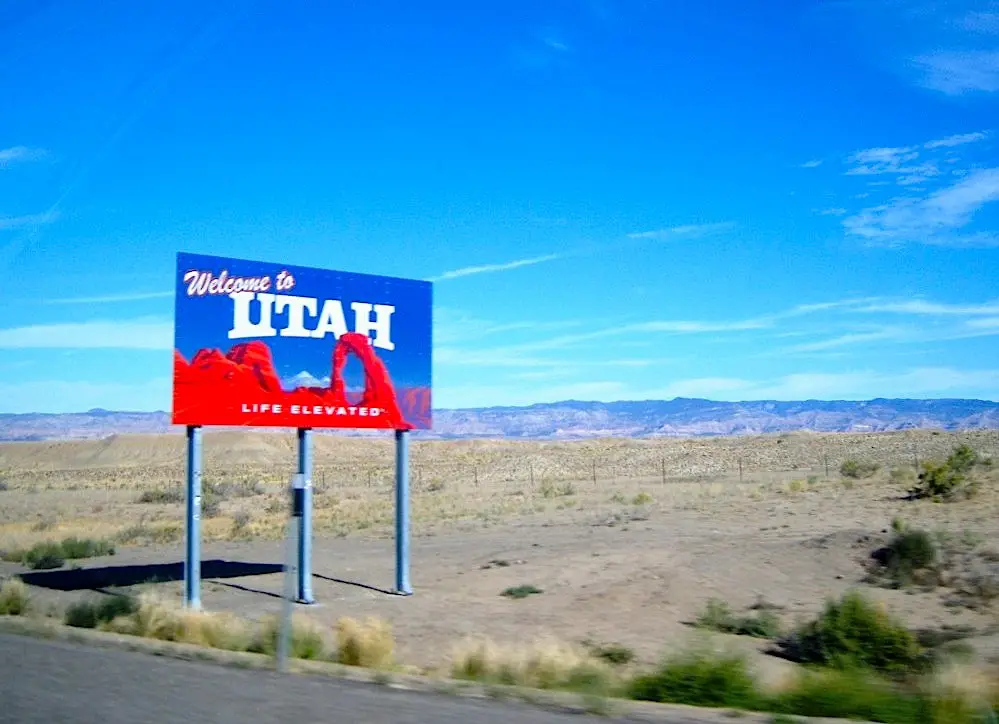 I think the best time to visit Arches National Park is in March and April or October and November.
The summer is brutally hot with temperatures in June, July and August consistently over 100F – not my idea of good hiking weather. In the winter, you're likely to have the park to yourself but it does snow occasionally.
Entrance fees to the park are $10 per vehicle and $5 per person good for seven days. This means you can do a half day hike, head toMoab for some R&R and then return at sunset to do another short hike. Photographic opportunities at sunrise and sunset are outstanding, so do try and take advantage of those hours.
Camping is also superb, especially in the shoulder season when you might be lucky enough to have the place to yourself.  Listen for the howling coyotes and watch for shooting stars.
But back to the hiking. Here are the four main areas for hiking:
Devils Garden Area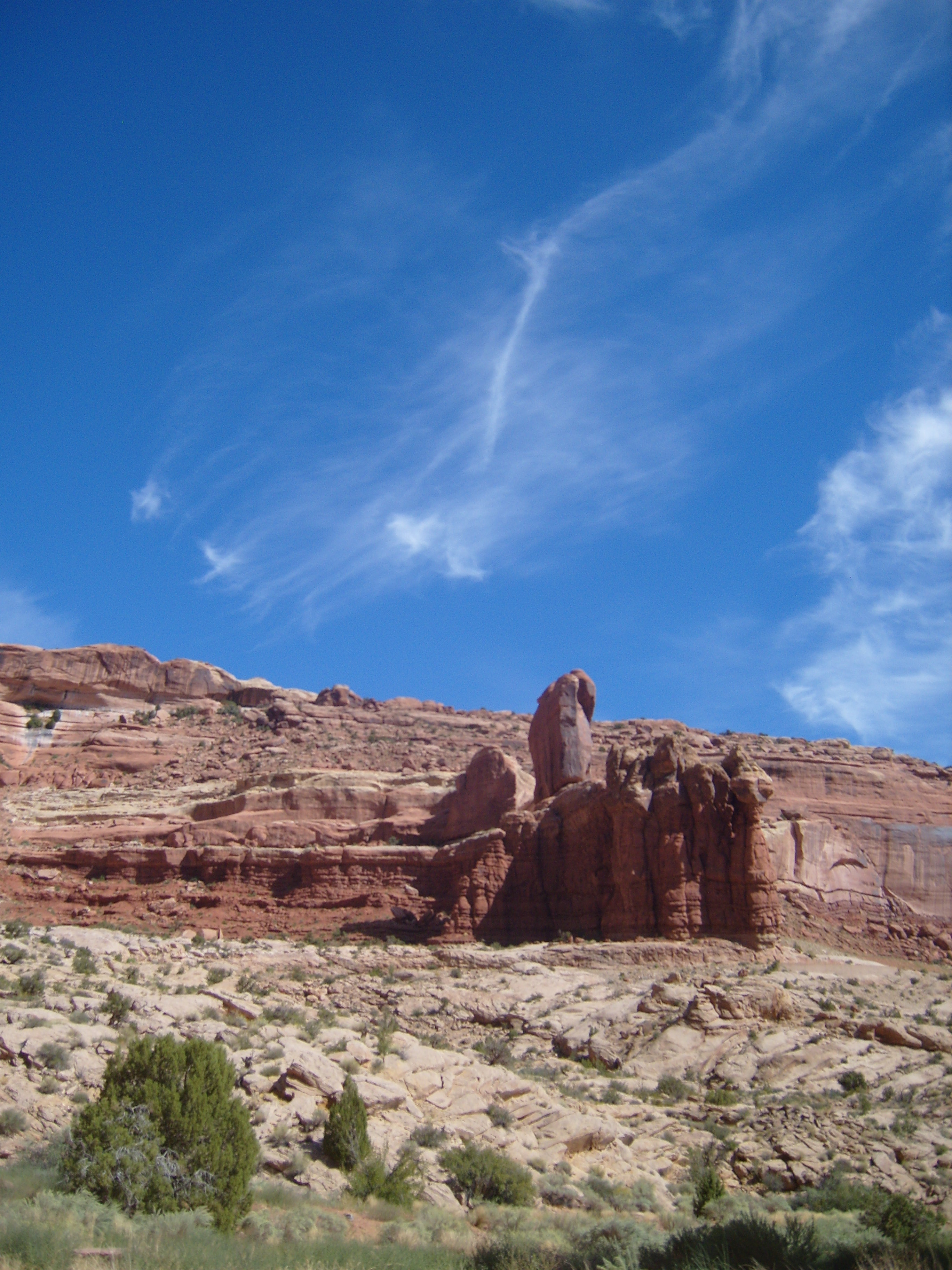 The Devils Garden area offers the most strenuous walk in the park (not including back country areas) but don't let that put you off. Elevation gain is minimal and what you get in return, especially on the primitive section, is solitude.
Drive to the parking lot at the Devils Garden trailhead and follow the very obvious and well signed trail. At a trail junction about a mile along, you have a choice. Continue to the end of the trail on an out-and-back basis – a distance of about 5 miles in total from the trailhead if you continue past the Double O Arch; or make a loop on the primitive trail.
The out-and-back walk is the prudent choice for people unsure of hiking less well signed trails. If you decide to hike the primitive trail, be prepared for some rock scrambling in places that might make non-climbers uncomfortable.
The primitive trail is peaceful as few people venture here and you get a chance to see the Private Arch. Plus, you end up walking a loop which I think is preferable to an out-and-back trail.
Both options allow you to marvel at Landscape Arch, Partition Arch and Navajo Arch.
Allow 3-5 hours depending on how fast a hiker you are and how much time you want to be taking pictures and exploring. In warm summer months, bring lots of water.
Broken Arch and the Sand Dune Arch Area
Just a short distance away from Devils Garden and accessed via a path from the amphitheater is a 2 mile loop that allows you to visit Broken Arch. You can continue onto Sand Dune Arch but if you're short on time, give it a pass or access it via the road on a short (.4 mile) trail.
Delicate Arch
If you're running late in the day but don't want to miss Delicate Arch, check out the Delicate Arch viewpoint. You'll get a superb view and you only have to walk 100 yards. On the other hand, the trail to Delicate Arch is a lovely 3 mile round trip affair and part of the trail is on sections of slick rock.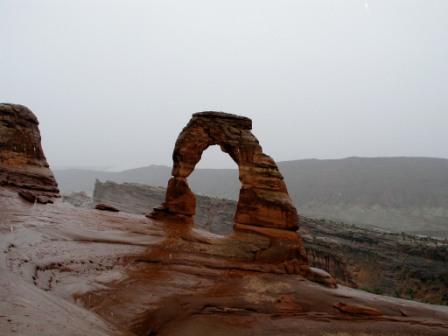 The Windows Section
I love the short (1 mile) easy hike to The Windows, especially at sunset. Pull out your camera and try shots through the North and South Windows. Turret Arch is also visible.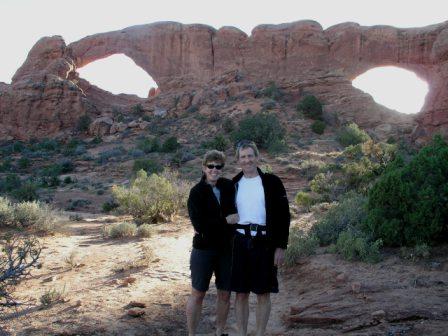 Before you go easy hiking in the Arches National Park, I highly recommend reading Edward Abbey's famous book Desert Solitaire: A Season in the Wilderness. He calls it the most beautiful place on earth. I think he's got a point.
Leigh McAdam is a travel and adventure addict based in Vancouver, British Columbia. She writes free downloadable guides to some of the world's most inspiring places and blogs regularly at www.hikebiketravel.com.