Easy Hikes in Germany
Getting Off at the Hiking Train Station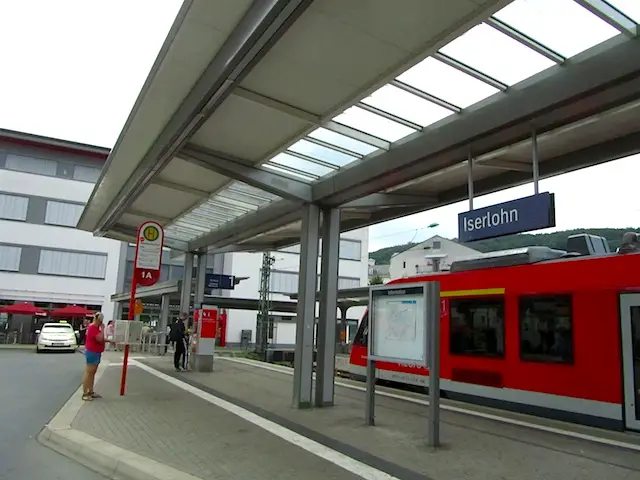 The train station in the West German town of Iserlohn is officially labelled a Wanderbahnhof, a "hiking train station". When I came across that term for the first time, I was as clueless as you are now.
It turns out that once a year, in a drive to get holiday makers off the roads, public bodies all over Germany congregate to bestow this title on one lucky candidate per state.
Successful applicants must provide everything a hiker might reasonably require: some sort of nourishment, an information display with maps of the surrounding area and, above all, starting points for a large number of hiking trails.
And the more you are immediately "in the thick of it" the moment you step out of the train station, the better.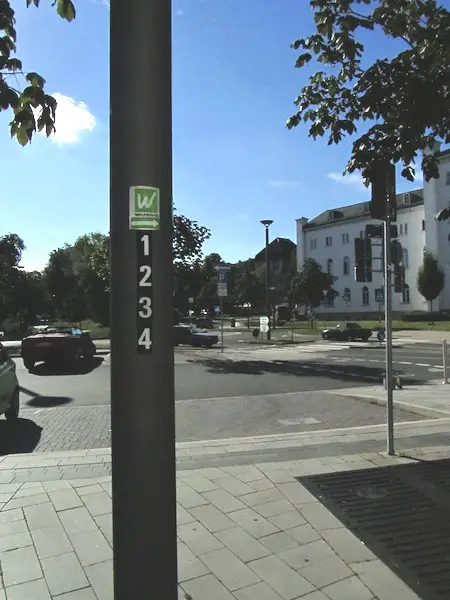 The initiative is primarily intended to benefit the hikers. But it is clear that any upgrade of rural train stations – which are often sad, neglected and semi-abandoned places without shops, ticket offices and sometimes even without automatic ticket dispensers (increasingly though, they are installed on the trains themselves where they are less likely to be vandalized) – will also benefit their host communities.
Iserlohn is a slightly untypical case for a Wanderbahnhof inasmuch as it is located in a relatively big town (many hiking train stations can be found pretty much in the middle of nowhere), which would be a fairly busy place anyway, even without the hikers.
Some of the amenities were clearly aimed at different customer target groups …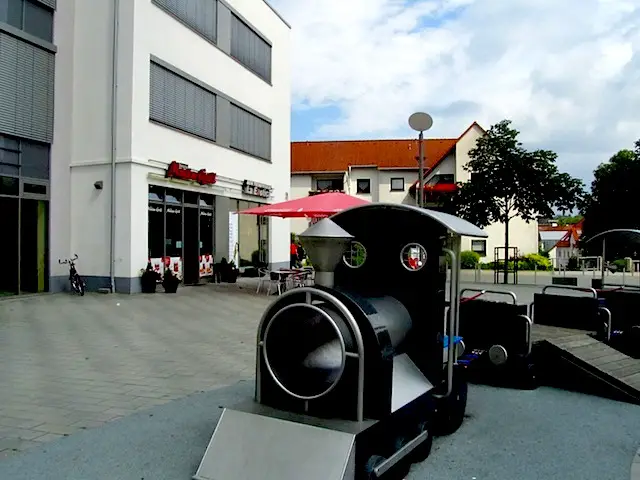 … but Iserlohn's Wanderbahnhof also had some useful things ready for us: I was able to purchase a map of the area in the large station bookshop…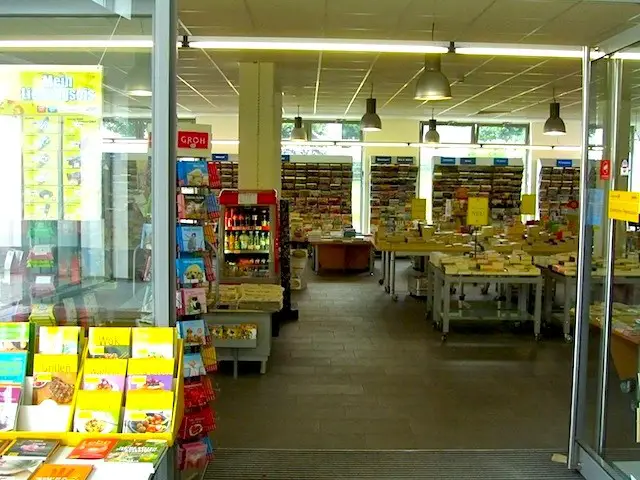 … and my son bought a big bottle of water, as a replacement for the one which he had forgotten on the kitchen table that very morning. (Kids! You let them do one thing for themselves …!)
And since Iserlohn is a relatively big place, you should not expect to step out of the train immediately into the forest, but the hiking trails are not too far away either: a five-minute walk is all it takes for you to feel the first grass underneath the soles of your boots.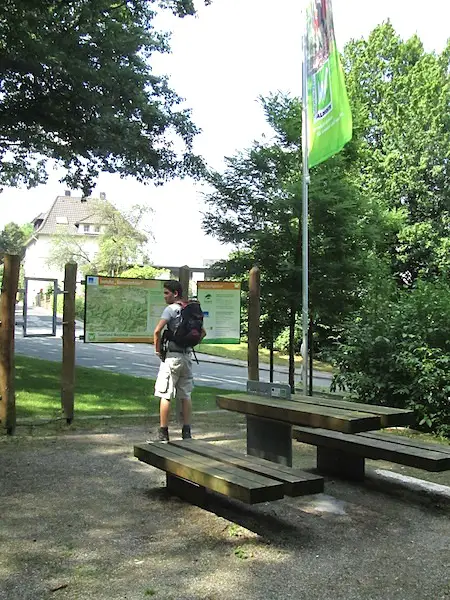 Off we go!