Aristotle, Train Stations and the Romance of Travel
Christmas may not be the best time of the year for hiking, but it is surely perfect for reading about it: so much time on your hands, so few incentives to step out your front door (with either the rain pouring down in buckets or the temperature below freezing) and nothing on TV but the usual repeats ("Ghosts of Christmases Past"). Here then is a small selection of travel, and specifically of hiking journalism, that I have come across during the past year.
Are you already planning your trips for next year – perhaps looking for something to do over the next summer? How about walking all the way from San Francisco to LA? If you think that such a hike would be a total waste of time, you should read this.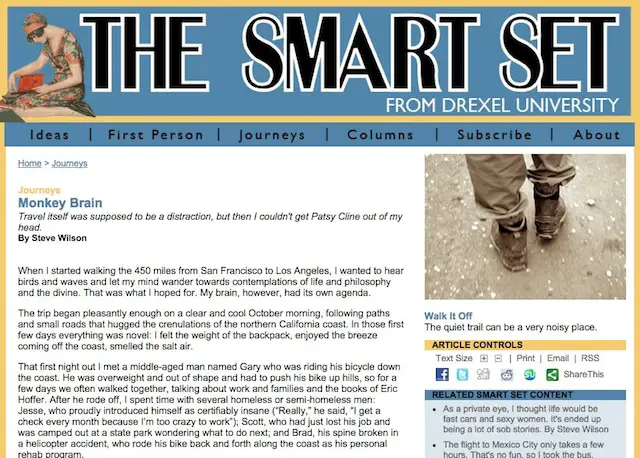 Generally, people read travel writing for one of two reasons: either because they are looking for travel ideas to try out themselves or as a "replacement activity": knowing that they will never climb a Himalaya summit or cross the Gobi desert on foot, they at least want to read about it to find out what it might feel like. The next article is definitely for readers who fall into the second category.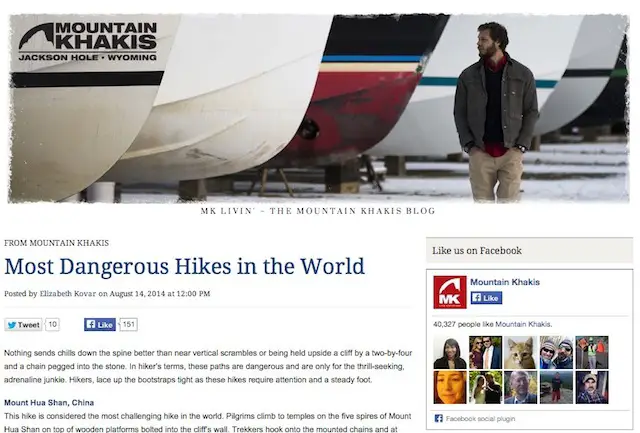 Aristotle was not only one of antiquity's greatest philosophers but also a dedicated hiker, one of the first people who walked for pleasure and inspiration. Now there is a hike that allows modern hikers to follow in his footsteps, as the reliably splendid Mary Beard reports.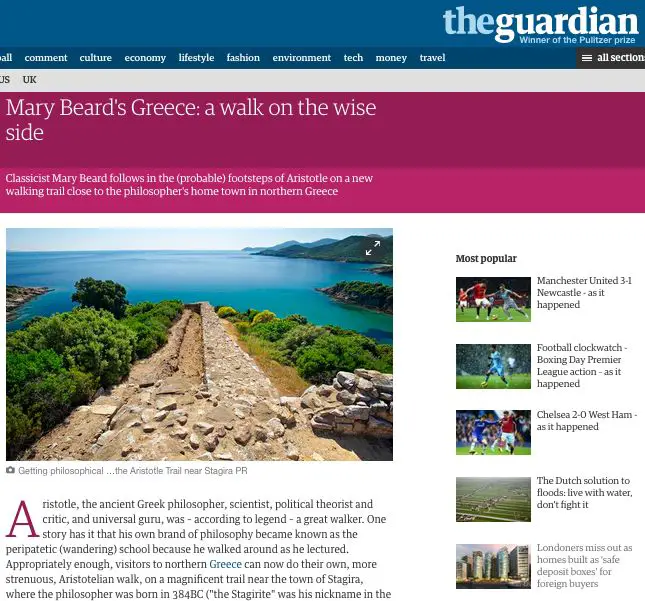 Another famous writer who loves walking is Ben Okri – he may not be quite as famous as Aristotle, (who is?), but did win the Booker Prize (in 1991). "If I had the power to impose my will, I would get people to walk more" he writes. If I had this power, I would make readers visit not only Okri's article but also the pieces that he links to, which expand on the subject in interesting and often fascinating ways.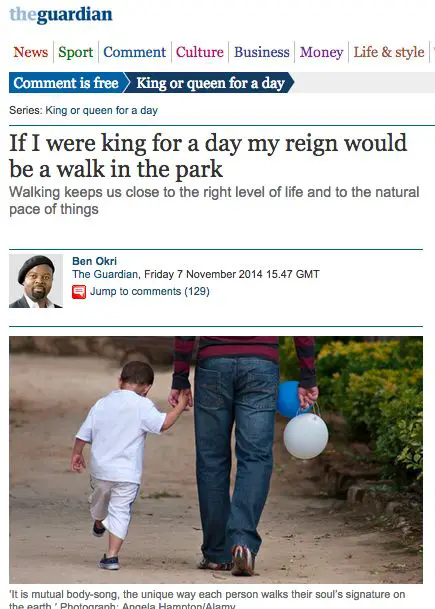 Most hikers have a soft spot for railways, probably because we spend so much time in trains. And because we know: without trains, there might still be hiking, but it would be much, much more difficult. The following article – a classic by the late Tony Judt from the New York Review of Books – will almost certainly be the most intelligent thing you have read this year on the subject of train travel.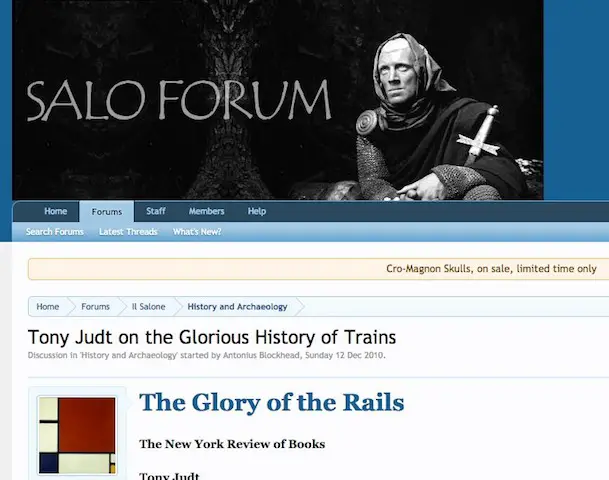 This is another article after my heart. Don't let the ostensible banality of its subject matter (map-reading) fool you: this piece comes straight from the battle of adventure vs. convenience and is a passionate plea for the romance of travel.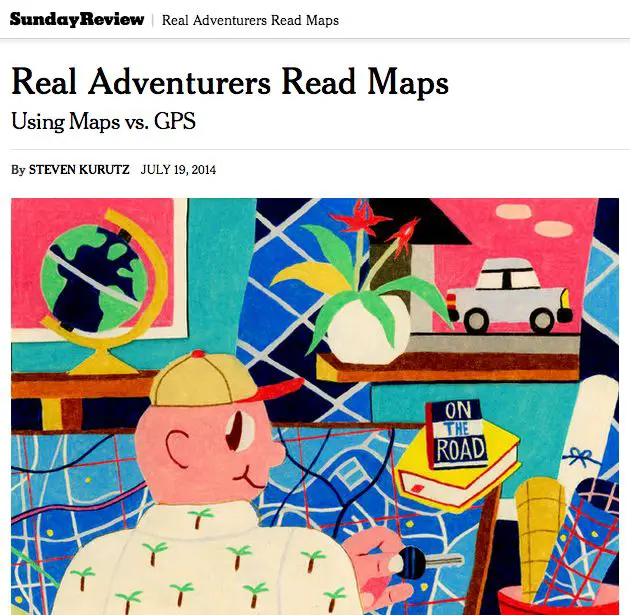 Finally, something for the eye: light and gaudiness are what we crave more than anything else at this time of year (to satisfy this need, if we are honest about it, is the true purpose and meaning of Christmas), so this look at some of the most colourful tourist destinations in the world is particularly welcome. Something to brighten up even the most dreary winter day. Merry Christmas to all of you!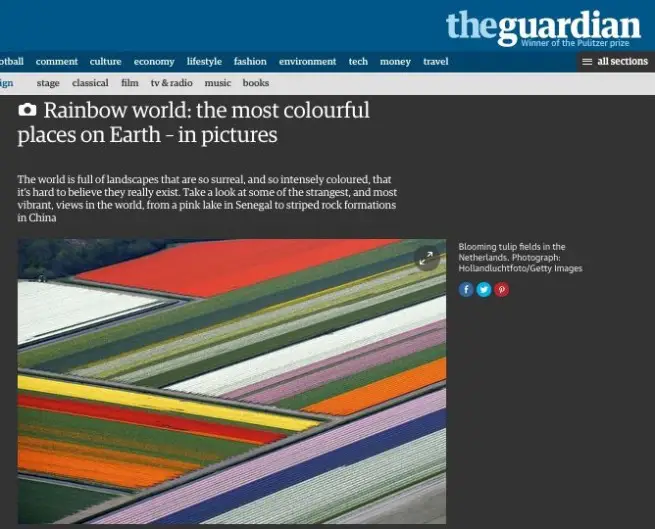 Enjoy our holiday reading list of great travel writing!