Hotel Adler Dolomiti specializes on guided hiking tours in the Italian Alps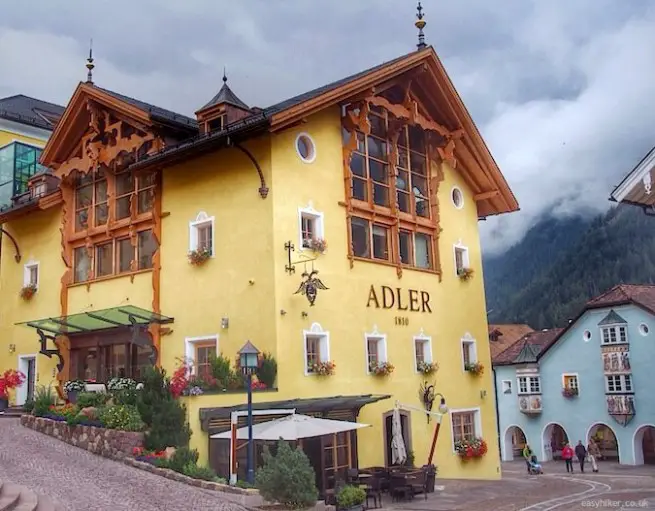 Hiking, skiing and "wellness" make easy and obvious bedfellows for tourist resorts and hotels in the mountains: skiing in winter, hiking in summer and there are spa-type activities, sports and swimming pools any time of the year, to help people rest and recover between more active pastimes.
Easy and obvious it may be now, but this was much less so 30 or 40 years ago. All successful new concepts start with a minority of one, so someone had to think about it first.
In South Tyrol, one of the pioneers for this concept was the Hotel Adler Dolomiti, established in 1810 (by the Sanoner family and now run by the seventh generation) as a village inn and still going strong as a luxury spa/resort hotel two centuries later.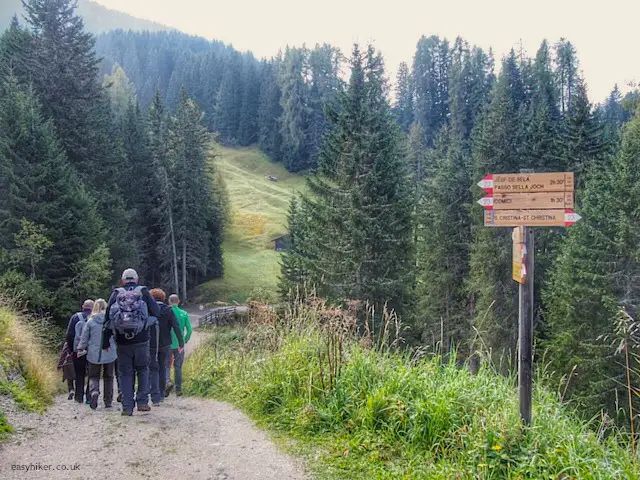 Hiking trips through the surrounding Val Gardena are one of the "unique selling points" of the hotel. They organize tours every day from mid-May until late October to early November, on most days more than one (with different levels of difficulty).
Most visitors arrive over the weekend, so Monday is "orientation day": during a medium-length hike, the guides gently assess the fitness levels of the guest – so if you are always the last on any gathering point of the hike, it won't be long before one of the guides pulls you aside and politely recommends the "very easy walk" they happen to have in their programme for the very next day.
Read also: The Hub of the Dolomites
During the high hiking season, at least 2 walks are on offer every day, marked green (easy), blue (mid-level) or red (for those who like a bit of a challenge). These guided hikes take between 3 and 7 hours and all the hotel guests are free to join in.
During the Hiking Weeks at the beginning and the end of the season, the premier hiking hotel in Val Gardena even throws in some extras (such as the fare for the cable car that takes you up the mountain where you can start your hike).
There is, of course, no obligation to go on a hike on every single day of the week – you can skip a day or two when you cannot find anything to your liking and dedicate your time to one of the many other things to do in the area.
You can take a short unguided walk, equipped with a map, make an excursion to the provincial capital of Bozen (easy to reach by car or by public transport) or explore the pretty little town of St Ullrich (Ortisei in Italian) where Hotel Adler is centrally located.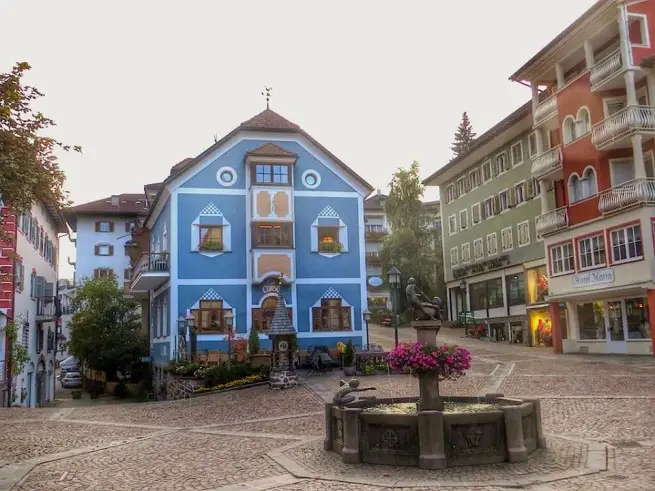 If you have any energy left after that, you can go to the hotel's well equipped gym, dip into one of the hotel pools or visit the sauna – they are all included in the package. Or take a mountain bike and see how far you can go on two wheels – the hotel lends them to guests at no extra charge, too.
A hotel that offers such a level of luxury and service comes at a price, of course. If you are willing to pay a premium so that you can concentrate on enjoying your hard-earned active holidays, Hotel Adler Dolomiti should be your choice.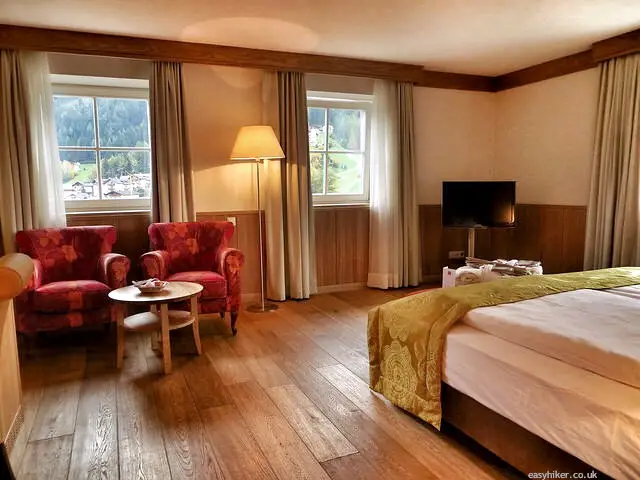 But you can check out their special "Hiking Week" offers in the early spring or early autumn, or inquire about B&B rates (the prices the hotel charge generally include half-board).
The nearest airports to get to Ortisei are in Verona, Italy and Innsbruck, Austria.
For us, it's the orientation trip next. Let's see what Pauli and Thaddäus, Hotel Adler's hiking guides, make of our fitness levels!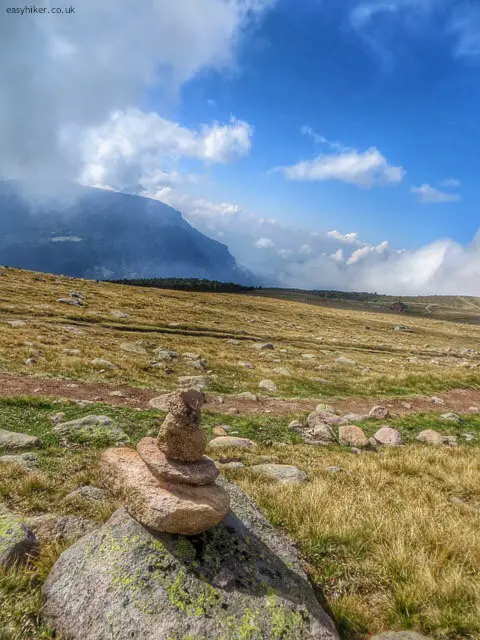 We thank Hotel Adler Dolomiti for their invitation to experience the wide range of services they offer active holiday makers like us. Our opinions are honest and strictly our own. (It must be said that, with the impeccable services offered and their highly efficient personnel, it is difficult to give anything but positive opinions.)
Don't miss our reports on the guided hikes we undertook offered by Hotel Adler, the premier hiking Hotel in Val Gardena. Get our free updates via email, or follow us on Facebook and on Twitter.