In the 3rd and last of the series of tips for planning your hiking holiday in Germany, we are turning to the most difficult part of them all: how to decide which hike to pick and to determine on the basis of all the available information whether a certain trail is right for you or not.
You would perhaps be asking: How are German hiking trails graded? How are top trails identified?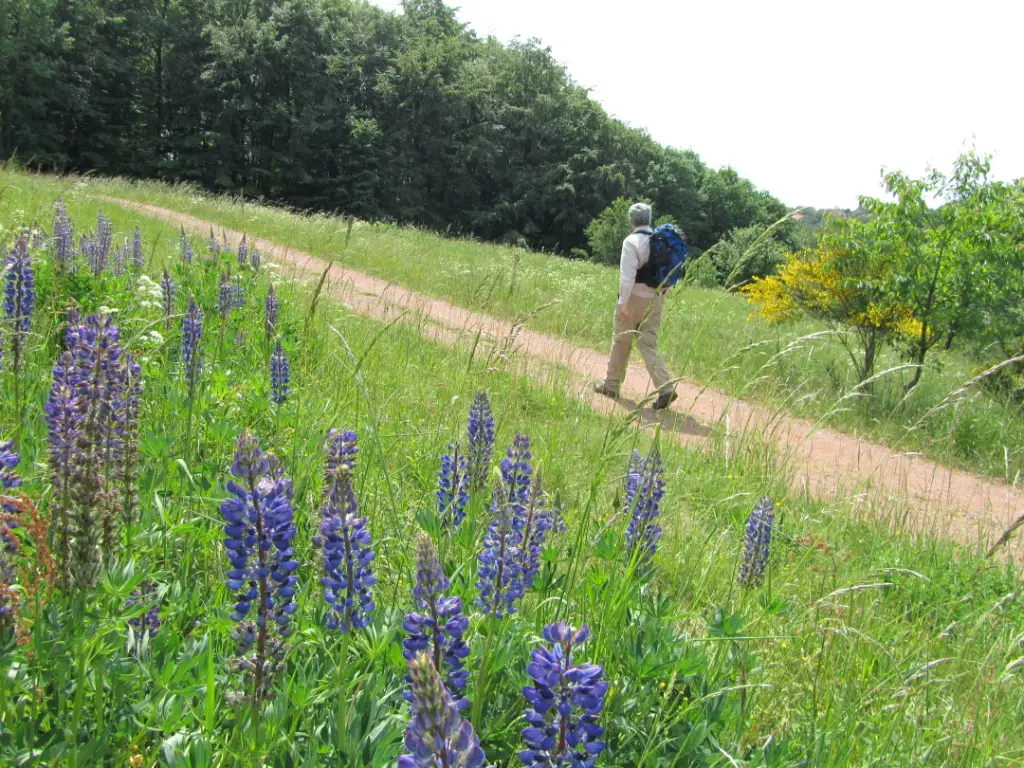 The problem is not that there is a lack information about hikes on the Internet. The problem is that so much of this information is virtually useless.
In a way, you could say that this entire site owes its existence to my frustration about this – and to my determination to provide information that hikers might actually find useful.
Obviously, a single post will not be able to provide you with a neat step-by-step programme of How to Pick the Right Hike.
Hopefully, however, it should be able to tell you what the information on offer is worth, what it actually delivers and how you should use it.
First, descriptions of hikes in the Internet:
They appear to come in one of two varieties: variety one is written by hikers whose ambitions (and outdoor survival skills) appear to far surpass your own. (Thank you very much for your latest blog post, Mr. Messner. It will prove highly useful to me on my next attempt to attack the north face of the Nanga Parbat.)
Secondly, there are the personal accounts of successful family holidays:
Often rather droll and amusingly written, they are best rated as entertainment. Few of these families appear to hike regularly. Think about it: how would you rate the judgment of a cinema or restaurant critic who sees a movie or eats out in a restaurant not more than once a year? At the very least, these personal accounts are often fun to read.
The "official" hiking trail literature, conversely, is a huge pain in the backside.
It manages to blur all hiking trails into one: a "magic experience" of "idyllic forests", "sun-drenched meadows", "enchanted lakes" and "breathtaking"… no, make that "majestic views".
The German Tourism Board is particularly guilty in this respect. I would bet they have built a ruthlessly efficient machine somewhere that churns out these articles describing the German hiking trails at a rate of a dozen per day. This is particularly annoying when you have decided you want to hike one of the longer trails.
The Rheinsteig,for example, which features, lest we forget, all of 23 stages – and you are looking for those stages that give you the biggest bang for your buck.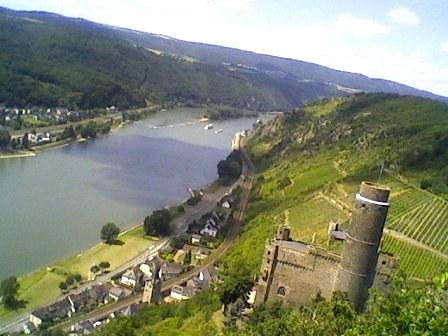 Most hikers on the Rheinsteig would probably welcome the opportunity of viewing a castle or a vineyard from close up.
They would also want to know which trails go mainly through forests and which ones have a lot of stretches in the open countryside, for example.
They want information on the level of: this trail features a 2 km walk through a small town, on asphalt, not ideal perhaps, but as a quid pro quo, you pass a castle a little later on and get a great view.
But not only do we virtually never get this type of information, it almost feels as if the local tourism board hacks went out of their way to conceal it from us.
As though they lived in fear that, as soon as they provided any specific information that could be interpreted as a "recommendation" in favour of any of the stages of German hiking trails, first thing next morning, all the restaurateurs and hoteliers from the other stages will stand in their office, fists on hips, angrily shouting that they will never advertise on their site again.
And then, there are the contests, a big thing in Germany
Deutsches Wandermagazin stages an annual competition for Germany's Most Beautiful Hiking Trail. Readers leafing through the pages of the magazine looking for outdoor equipment, are urged to submit proposals. A jury – largely consisting of the magazine's editorial board – then picks a winner.
This is not the process you would come up with if transparency was top on your list of priorities.
Also, Deutsches Wandermagazin has so far failed to make it sufficiently clear what makes a trail win one year but not the next. One cannot help wondering what has happened within twelve months for last year's winner to fall back to place two, five or even out of the top 10 altogether. Have all the trees burnt down?
A few years ago, "Wanderziele des Jahres", a joint initiative of several hiking websites, went exactly the opposite way. It let the readers pick the "Hiking Trail of the Year"– without influencing their choice with anything as undemocratically restrictive as a shortlist.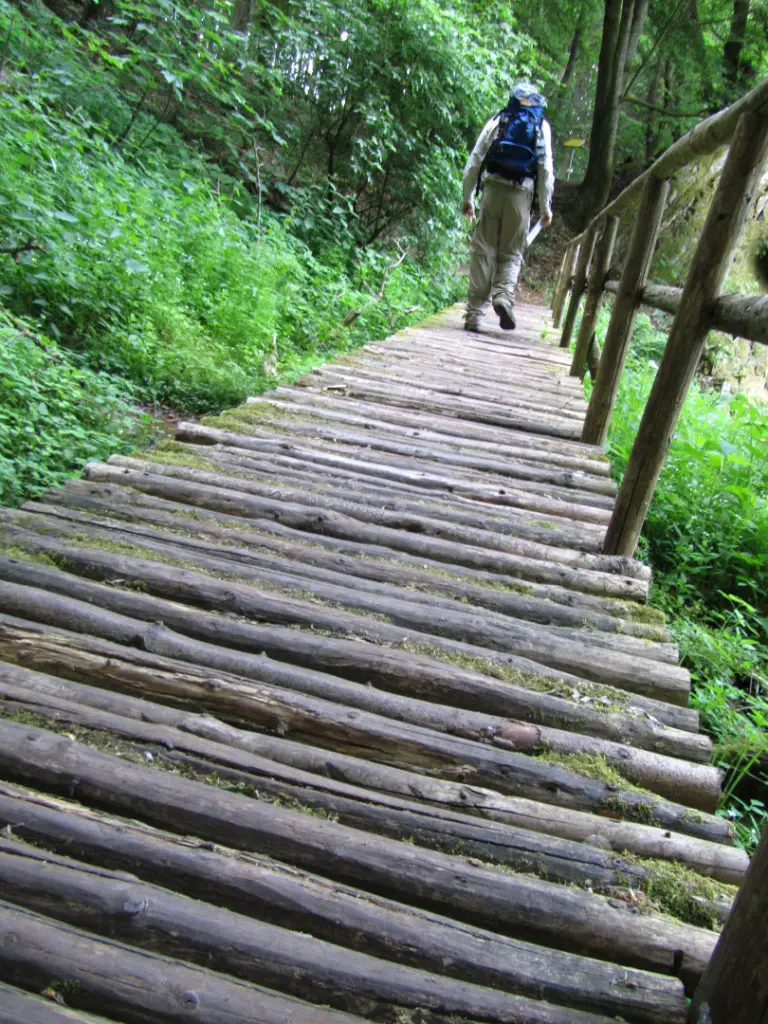 When the Rennsteig won in 2005, it did so with a grand total of 16 percent of the votes. And not only that: it "comfortably left the competitors behind", as the local news sheet smugly noted.
All in all, 6300 votes were submitted. I leave it to you to assess what such a contest is actually worth. (The Rennsteig still mentions its "title" in the official literature.)
Finally, certificates. Certificates are taken very seriously in a country like Germany where hiking is a serious business for serious people
The thinking seems to be: they give compliance certificates to mechanical components, to machines and to business processes. Is a hiking trail really any different?
Two independent bodies have taken this challenge on. One is the Deutscher Wanderverband, established in 1883 and counting 600,000 members in 57 regional associations and 3100 local chapters, the behemoth of traditional "old school" hiking – think stout middle-aged men in Tyrolean hats.
The other is the Deutsches Wanderinstitut: leaner and more academic than its rival, something approaching the Green Party in hiking boots.
It is also much the newer institution: established to deliver something they must have felt the Wanderverband had neglected to provide, although they do not make it entirely clear in their literature what that might be.
Differences apart, both organizations have – with their respective certificates, the "Qualitätsweg Wanderbares Deutschland" (Wanderverband) and the "Premiumweg" (Wanderinstitut) – found a largely identical solution to the same basic problem: the problem that there are many hundreds of trails, thousands after thousands of kilometers in length, and that nobody can hike more than a tiny proportion of all those.
That is why a standardized system that can be applied by a large number of individual assessment officials is needed
This means standardization not on the level of "We award plus points for pretty sights, say: a river." It means standardization on the level of: "One plus point for the view of a river, two if the river is less than 50 yards away, another plus point if you cross that river, and yet another point if you cross it on an "improvised" sequence of rocks and stepping stones rather than a proper bridge."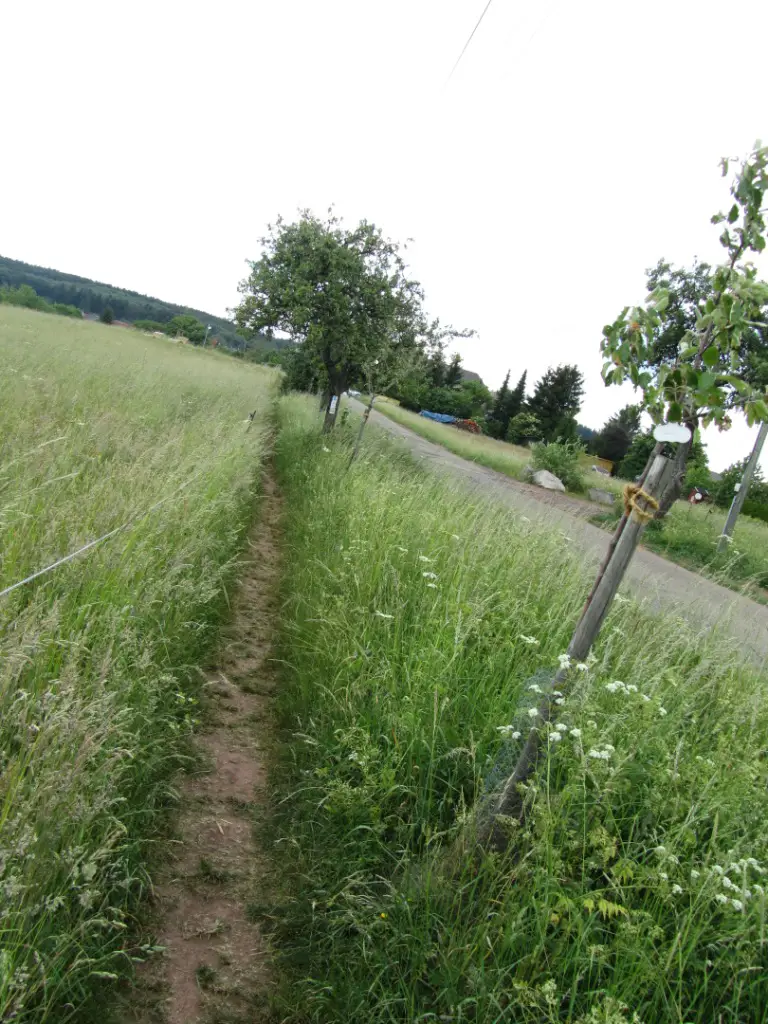 There are points for "changes in formation", from a forest into open space, for example, or the other way round. Points can also be taken away: for busy roads in earshot, e.g., for out-of-town supermarkets and water treatment plants.
Finally, there is a range of strict exclusion criteria: if more than 15 percent of the trail is covered with gravel or asphalt OR if it passes intensively used agricultural fields for more than 8 percent of its length OR if it features roads with car traffic of any substantial length (150 m), it is automatically disqualified, and no amount of enchanted castles and idyllic lakes can save it.
The catalogue of criteria is very long and fiendishly complicated, more like the specifications for a sophisticated piece of technical equipment than anything connected with nature, never mind "a fun day out".
The catalogue even has something to say about the granule size of the gravel on the hiking path (fine is better, since you ask).
Standardization solves one problem but creates others.
By emphasizing and rewarding certain traits at the expense of others, you practically challenge those you are grading to come up with inventive solutions of how to skew the system.
This is the experience that Britain's National Health Service made when it introduced its, by now infamous, "quality targets". One of these targets, for example, specified that the patients in Accidents and Emergency had to be seen by doctors within 4 hours of their arrival – the hospitals complied, but studies showed that 66 percent of all A&E patients were seen in the last ten minutes of this 4-hour period. Including people with stab wounds and heavy bleeding (think: axe stuck in the back), while other patients' twisted ankles were already receiving treatment. Still others were held in ambulances outside the hospitals to delay "starting the clock". And so on.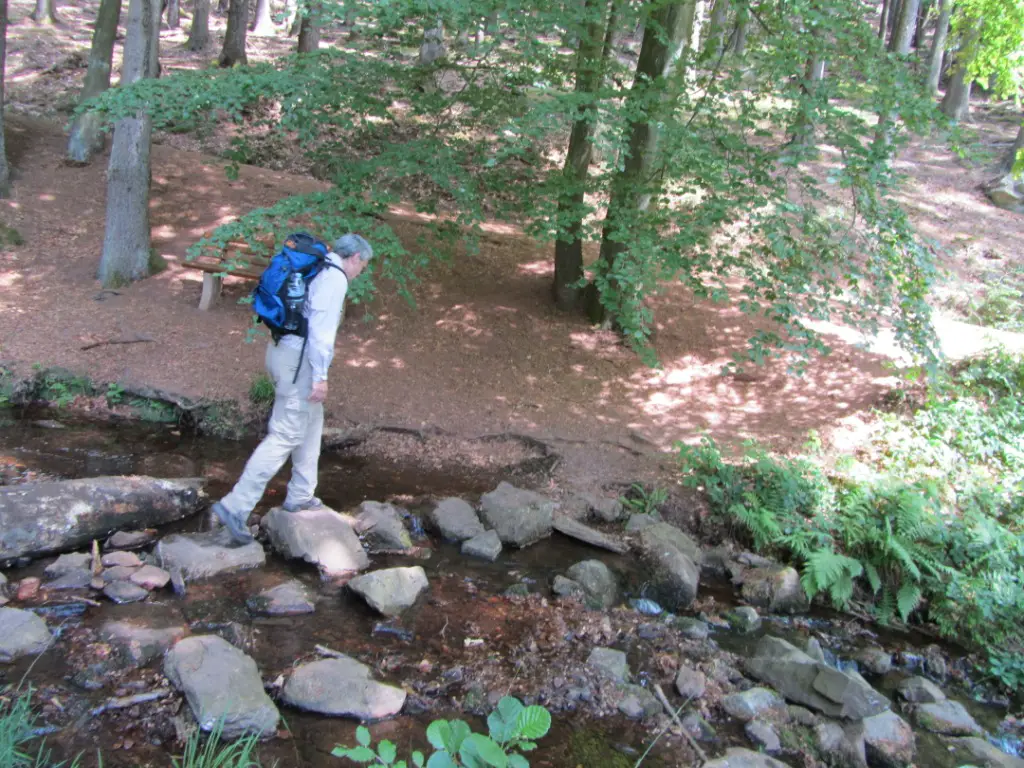 People who lay out hiking trails can play similar tricks. If they cannot avoid guiding the hikers past an asphalt road, they will beat a parallel path into the adjacent grass.
The Wanderverband wants changes in formation? They lay the trail out of the forest and, 200 meters after, back into the same forest again. And who says you are only allowed to cross a river once?
Certificates are based on objective criteria and a transparent process, of that there is no doubt. You know what you are going to get. But is it also what you want? That is a question every hiker has to answer for himself.
How would you choose your next hiking trail in Germany? 
Did you enjoy the read? Want to be first to read more of the good stuff? Why not subscribe by email or follow us on Facebook?