The Riviera is famous for … well, many things in fact – speed boats, card sharps, minor royals – so it never ceases to surprise me how many of the visitors we meet have explicitly come to see one of the gardens of the Riviera.
I am – to be honest – not a natural garden enthusiast, but have over the years developed an understanding of why many people seem to be so keen on them. Not only have I learned to understand what all gardens share – their unashamed delight in artifice, mainly – but have also come to appreciate the differences between them, which at times are fairly obvious, but at other times rather more subtle.
Gardens are the haute cuisine to the hearty meal of a park or the even rawer flavours of nature. It may take time to develop a taste for their ingredients, the different ways in which they have been put together, but once you start, you will always want more – and never stop learning.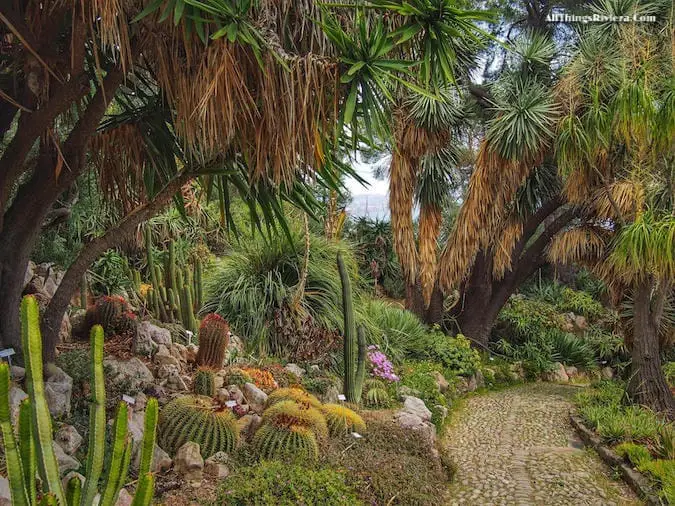 The variety of gardens in general is fairly wide, but so is – surprisingly perhaps – the variety of Riviera gardens. You may think that there is something like an underlying standard pattern – lush, exotic, scenic – but closer attention will reveal that this is actually more honoured in the breach than in observance.
There are in fact many kinds of Riviera gardens – enough for all gardening tastes, so there is surely one for you as well. Have your pick!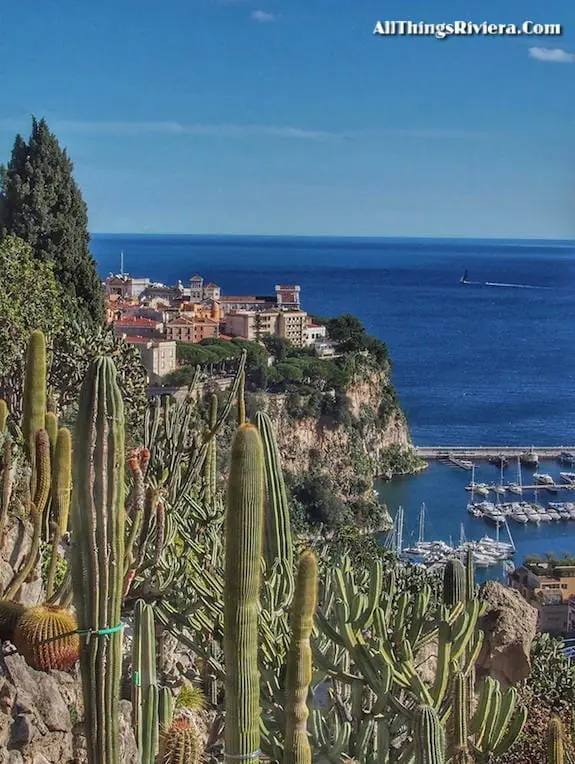 What's there to like. Let's face it: you will be going to Monaco anyway. People love to sneer at Monaco's vulgarity, but miss it they will certainly not – it's the number one place to visit on the Riviera.
And once you are there, the Botanic Gardens are easy to reach on foot (requiring the shortest possible time investment), as everything is easy to reach on foot in tiny Monaco. The 15-minute walk is all the way up, but this being Monaco, lifts and escalators are there to help you along. And the views you get from up there are fantastic, full of drama and vertigo, making sure that even people will have a good time who would not normally enjoy a botanic garden.
What's there not to like. You'd better love cacti, since there is not much else on view. The garden accommodates 23,000 plants from thousands of different species, but most of them are cacti or succulents. By the way: do you know the difference? If not, this is the right place to find out.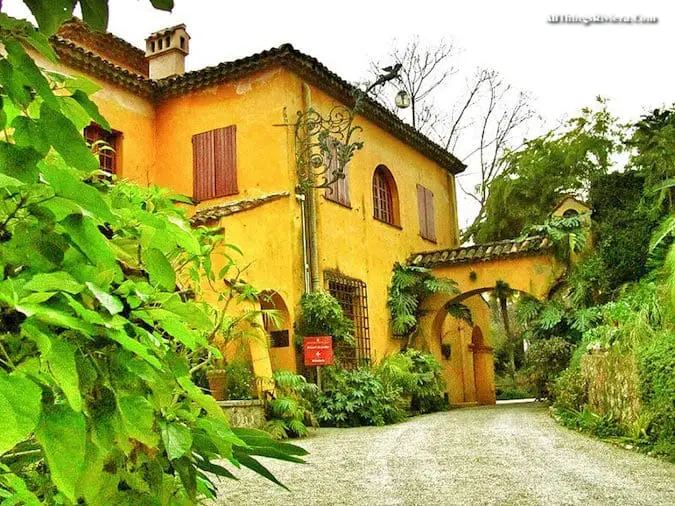 What's there to like. As soon as you step beyond the entrance pavilion – formerly the house of the garden's founder, a retired British governor of Malta – you step into an exotic, almost magical world. Features include a tropical enclosure, a water plant garden and a bamboo forest. Travel to the Val Rameh, and see the world.
What's there not to like. The whole experience can be a little claustrophobic, in parts not much different from visiting a tropical hothouse. It is not very scenic and, come to think of it, not very "Mediterranean". Not a garden for people who just come for the views and have no interest in the plants themselves.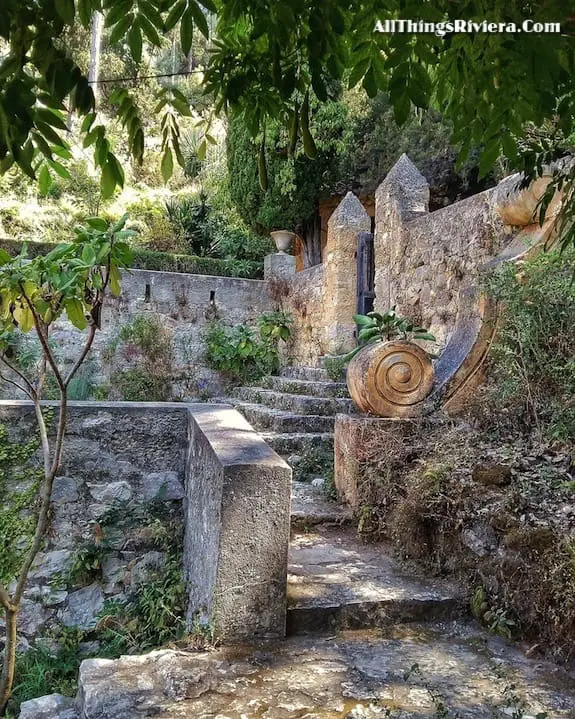 What's there to like. It is a historically important place, one of only two gardens that were designed by Lawrence Johnston, perhaps the most innovative landscaping architect of the 20th century. If you know your gardens, this is the one you will want to see.
What's there not to like. Although not small as such – there are smaller gardens on this list – there is not all that much to see, which means that the entrance fee of € 8 pp does not represent top value for money. On top of that, it's difficult to reach – a 15-minute bus ride from Menton station. And the coffee shop (right at the entrance) serves you the worst coffee you will ever get to taste in this part of the world. You may be tempted: the shaded terrace looks inviting, particularly if you know that there will be no bus for an hour (it's a suburban, residential area with no cafés around), but you have been warned.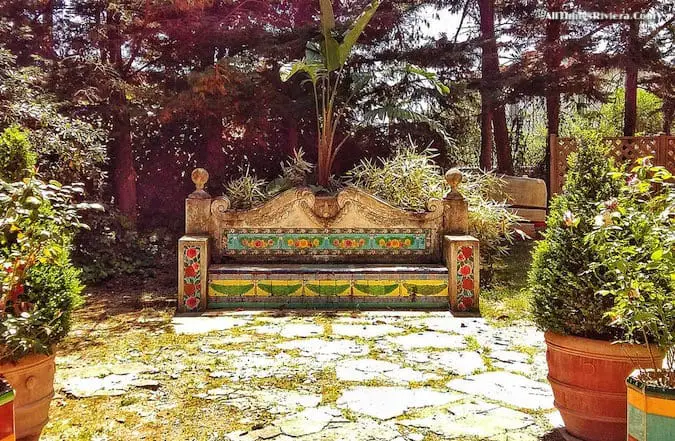 What's there to like. The Fontana Rosa is a historical place, the garden of a formerly world-famous novelist. Vicente Blasco Ibanez may have been a writer of "popular" fiction, but he was a serious intellectual, one of Spain's leading anti-monarchists in the early 20th century.
The gardens display palpable intellectual ambition and are dedicated to Cervantes, Shakespeare and Dickens, providing a nice contrast to most of the other gardens that are just about … well, themselves.
Where the Fontana Rosa works, it works very well indeed. It's also easy to combine with a trip to Menton. The next train station is Garavan, but from there, you can walk to Menton town centre in less than 20 minutes.
What's there not to like. The gardens are very much a work in progress: small islands of gardening perfection surrounded by relatively scruffy bits. But above all, you cannot roam around freely and only visit as part of a guided tour once a week, Sundays at 10:30 am.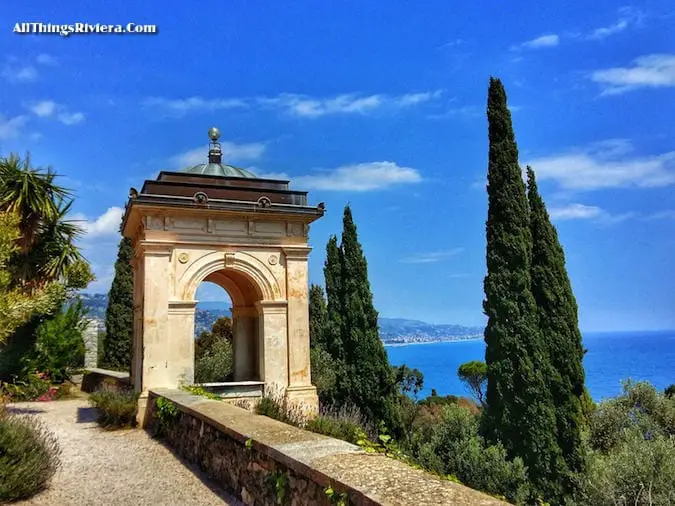 What's there to like. Hanbury Gardens have been engineered for views, laid out as a stage for theatrical scenes and displays of gardening grandeur. You can roam around for hours, and there will never be a dull moment. It's a large, park-like compound, ensuring that even relatively large numbers of visitors will not spoil your experience.
What's there not to like. Of all the Riviera gardens it's the one that is hardest to reach. You will need to dedicate a whole day for the trip, getting to Ventimiglia first and then taking the bus.
6. Giardini Nobel, Sanremo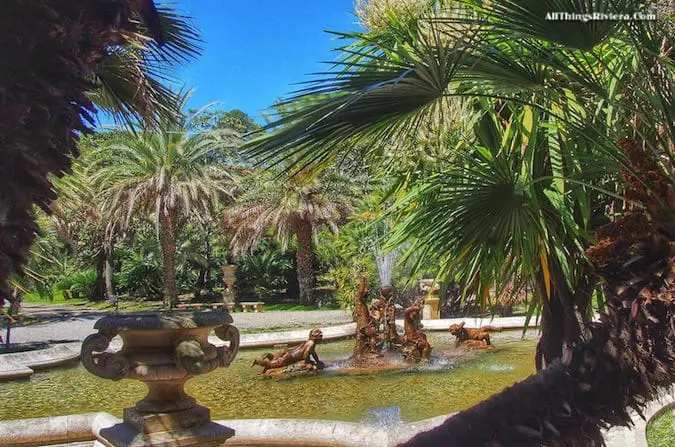 What's there to like. The gardens of near-by Villa Nobel – where the inventor and founder of the Prize that bears his name spent his final years – are the miniature version of everyone's Mediterranean dream garden: featuring a pond, classical statues, sea views and a lushness that appears to burst at the seams of the gardeners' control. They are also free to visit.
What's there not to like. The Giardini Nobel, being very small, are very much a garden to stumble on, not to pick as the highlight of your visit to Sanremo. For you to stumble upon them, however, they may be a little too far out of the way and off the "tourists' path", being located on the eastern side of the new train station when everything else lies to the west.
Want to discover more gardens of the Riviera? We will have more for garden lovers next week when we shall focus on the western side between Nice and Grasse.