How to brighten up a cold, wet and miserable day in the Italian Alps
In the unlikely event that an extraterrestrial were to land in front of my house, driven by the need to find out what earthlings found so recreational by walking from one place to another and demanding the briefest possible explanation of this mystery from me, I would tell him to fly his UFO straight to Lake Antrona.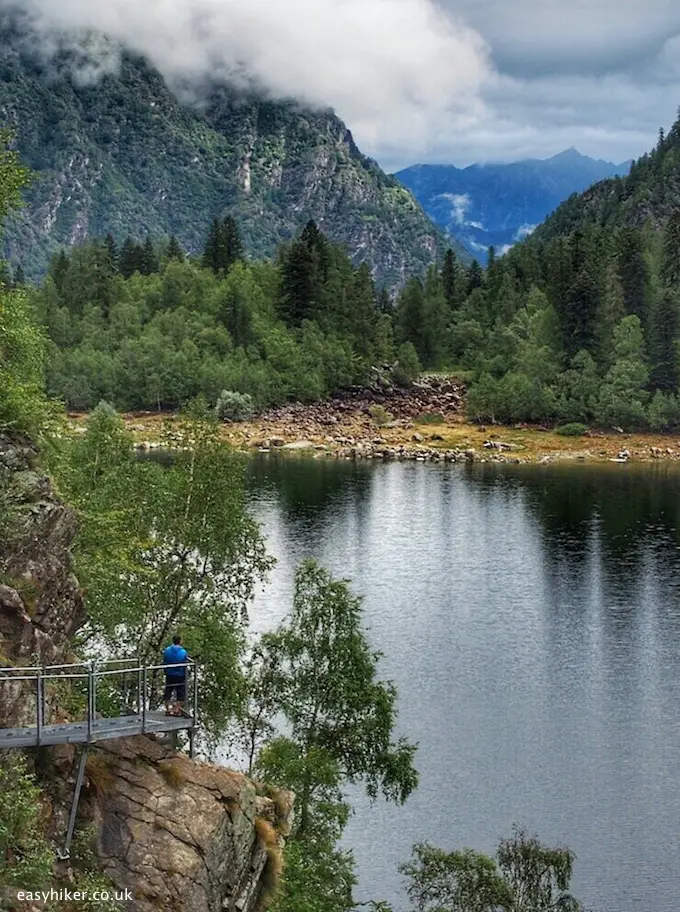 I would not say that this was the best hike that we ever did: the list of candidates for that title is long, but it is certainly the one that packs most variety into the smallest possible package. Lake Antrona is small, and you will be able to walk around it in little more than an hour. But you are going to experience majestic mountain scenery …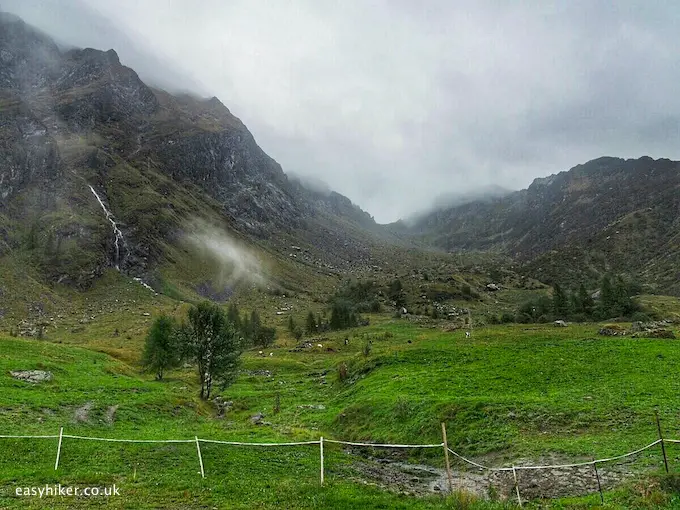 … as well as peace and tranquility …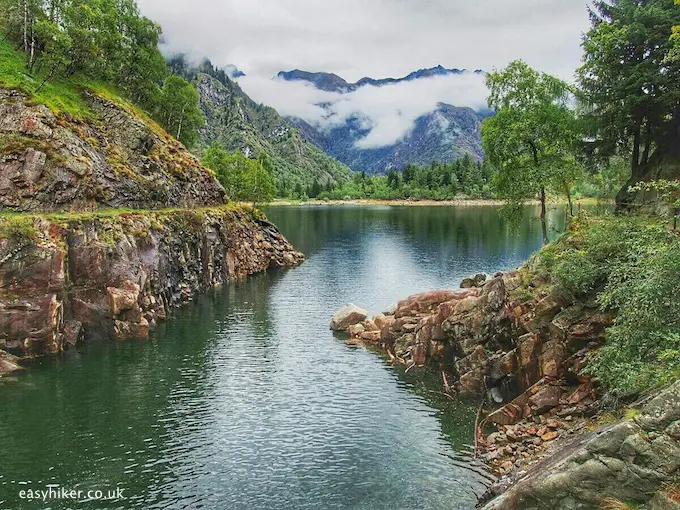 … you will pass enchanted buildings …
… over narrow bridges and through dark tunnels …
… do a bit of climbing …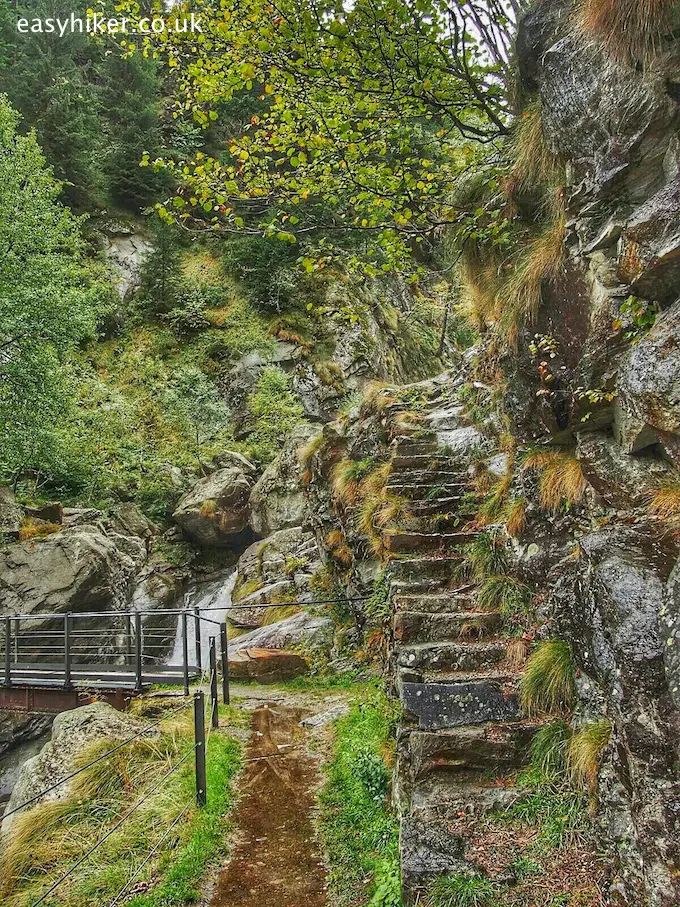 … and, in the end, walk underneath a waterfall.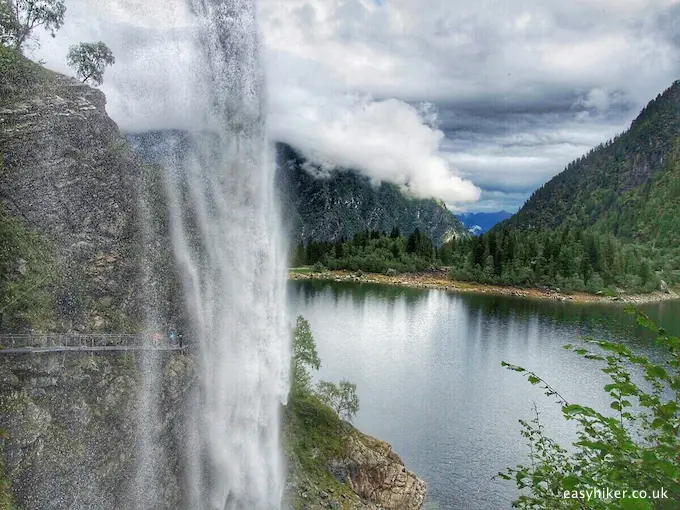 In fact, the entire lake looks as though it had been laid out by Walt Disney, as a new attraction for one of his mouse-eared theme parks which is called Alpine Wonderland or something like that. Lake Altrona, it must be said, hits all the spots.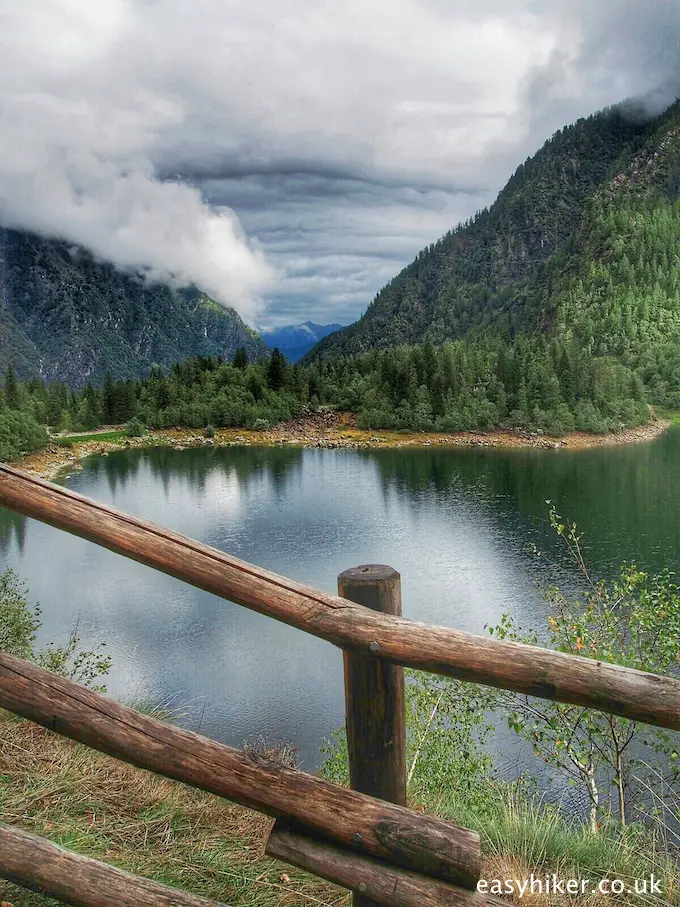 Still, one reason why we loved it so much may have had something to do with what had happened earlier in the day.
For the morning, a hike around another lake – near-by Lake Cheggio – had been planned, but this had to be cut short drastically due to torrential rain. We only had the briefest of looks at the lake …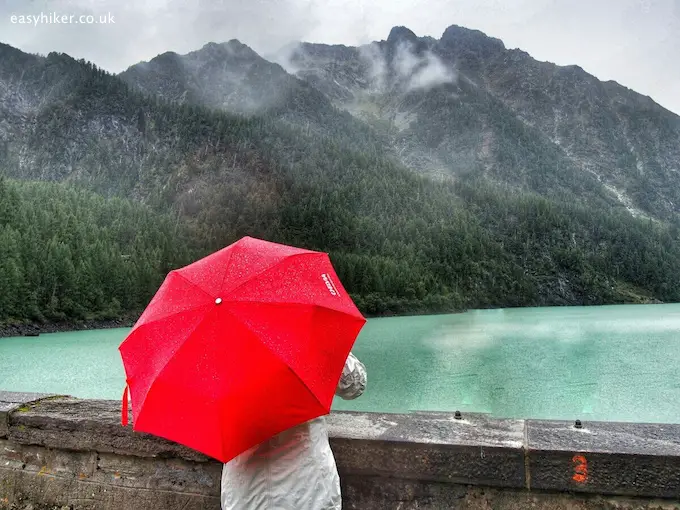 … and at the near-by village…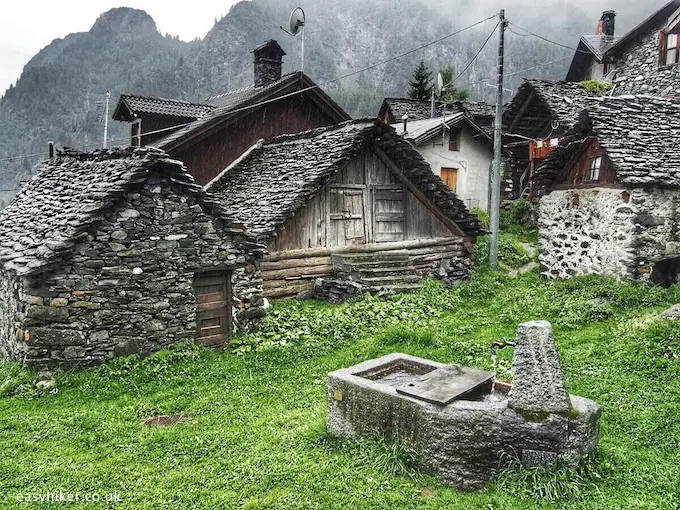 … but that was still enough to drench us, if not to the bone, then to whatever comes right before it. All that at temperatures of around 5° (Lake Cheggio is located at an altitude of approx. 1500 m) – in September, mind, on the southern flanks of the Alps. I don't remember ever having been this cold and miserable so early in the year.
But then we had lunch just underneath Lake Cheggio in the Rifugio Citta di Novarra, which is run by the charismatic Mariano.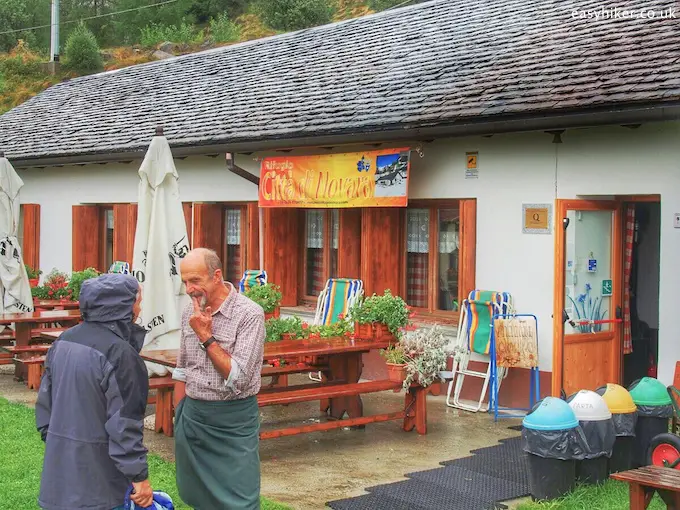 Outside it was cold and wet, like a bad day in January, but inside it was bright, homely and friendly, and there was an oven where we could warm our hands. And then Mariano started to serve: cold cuts on crispy pancakes, …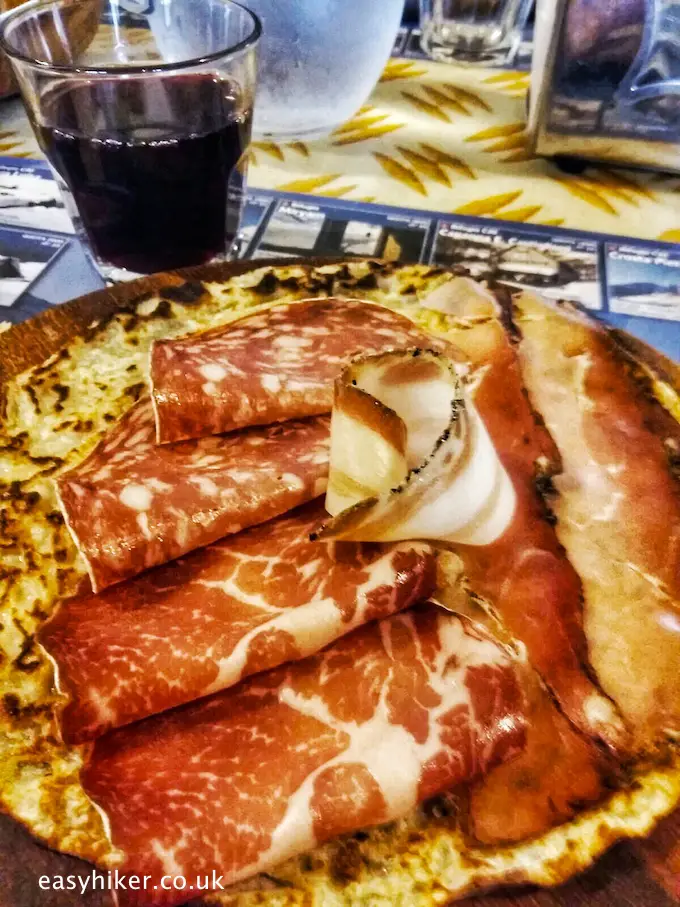 …mushroom risotto, beef with different types of heavy sauces (alternatively milky and tomato-ey), home-made polenta, and finishing up with venison as his piece de resistance, all brought to our table with copious amounts of red wine. (Mariano's Rifugio, like all the best Italian restaurants, serves wine in water glasses.) It was a near-religious experience.
Let's be honest: how difficult would it be for our readers to replicate this?
Well, for one, to get from one place to the other, we were driven around in a chartered bus. You can, however, follow our route by public transport, up to a point.
There is a bus from Domodossola to Antronapiana from where it is about 3 km to Lake Cheggio (aka Lake Alpe dei Cavalli) and the Rifugio, then another 3 km to Lake Antrona on a different route which runs slightly to the west.
Just pray for rain – so you can arrive all wet and cold at the Rifugio. Then and only then can I guarantee that this will be one of the best experiences you are going to have all year. Failing that, you may have to settle for an extremely pleasant walk and a very good lunch. Which still is, if you think about it, not a bad way of spending a day.
Be sure not to miss our next post about our hikes in the Ossola valley. Subscribe now to our free updates by email or by following us on Facebook,  Instagram and Twitter.