Lakeside hiking trails are, in general, good fun.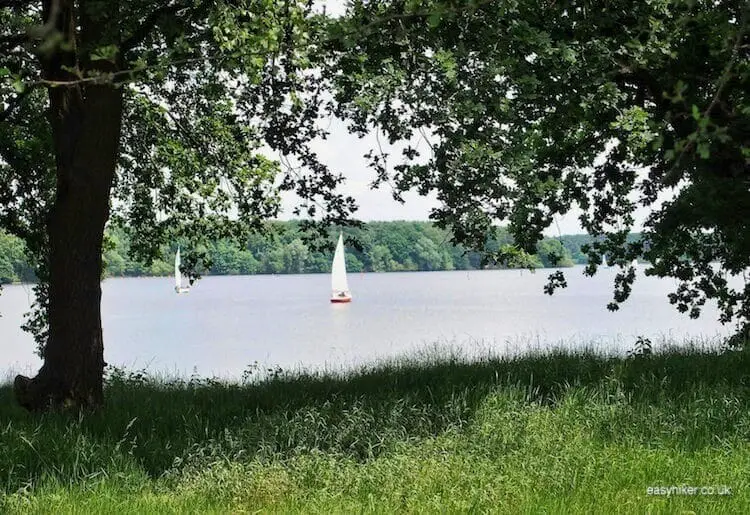 Good fun: it is this lack of more profound ambitions that makes lakeside hiking trails popular but that also limits their appeal. If one were to classify hiking routes according to their level of complexity, trails around small inland lakes would wind up at the very bottom of such a list: the easy-listening choice of hiking, the Barry Manilow to the Tristan and Isolde of long Alpine ascents (dark pine tree forests, barren plains and majestic peaks).
There is, however, a lot to like about such trails even for the more seasoned hiker. (After all, who wants to listen to Wagner all the time?) One great thing about lakeside hiking trails, for example, is that you can do them entirely without a map: just keep the lake to your left (or to your right) at all times, a challenge that should not overwhelm even the most easily confused easy hiker, and eventually, you will return to the trailhead. No serious navigation or orienteering is required, which means that you can fully concentrate on the views and the experience. That is no small advantage.
As often in life, however, in strength there also lies weakness. Hiking trails around lakes are easy to manage but this is just another way of saying that they are fairly predictable, too. You know in advance what you will be seeing when you move further around the lake: what is now on your left hand side, will soon be opposite you, and so on. There is little to surprise the hikers once they have taken in the overall topography.
What's more, lakeside hiking trails – just like easy-listening pop songs – tend to resemble one another, providing variations on similar themes and motives: blue waters and white sails, reeds and overhanging trees, flocks of birds and small rippling waves. I do not mean to imply that if you have done one, you have done them all. I am only saying that if you have done one, it may be a good idea not to do another one for a certain period of time.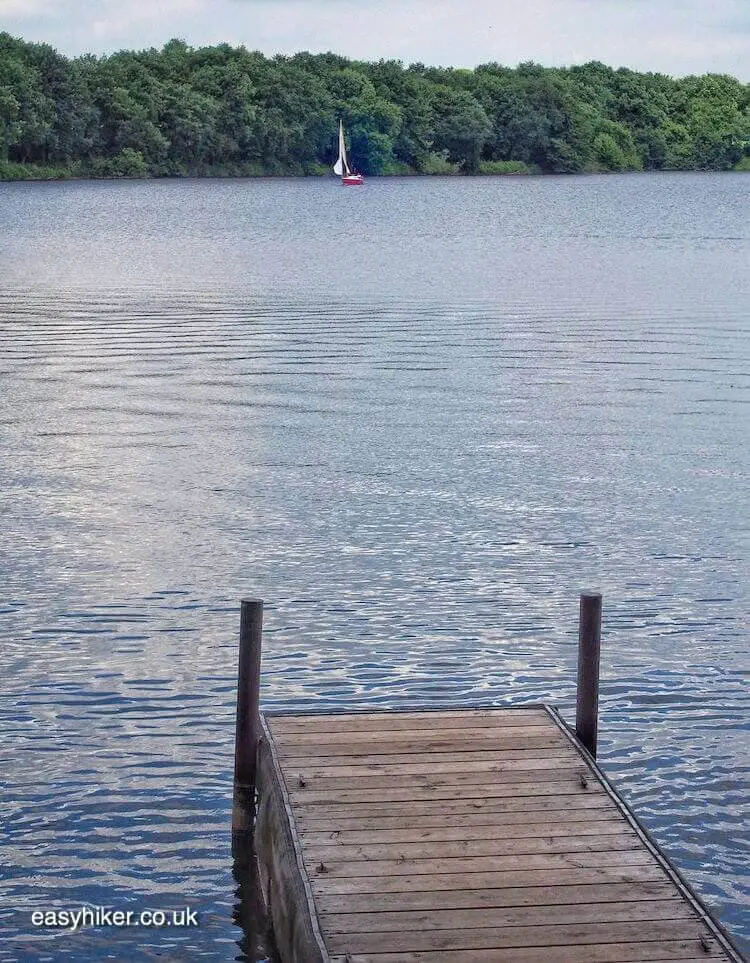 This, in short, is all you need to know about the Halterner Stausee, Lake Haltern, a large water reservoir approx. 20 km to the north of Dortmund and one of the most popular day-trip destinations for the 5 million or so inhabitants of the Ruhrgebiet, Germany's old industrial heartland.
On top of that, however, there are also more specific pros and cons.
Pros first: Lake Haltern provides more variety than many other lakes, since it accommodates a large island in its middle (the "Overrathsche Berge") that creates some optical diversity.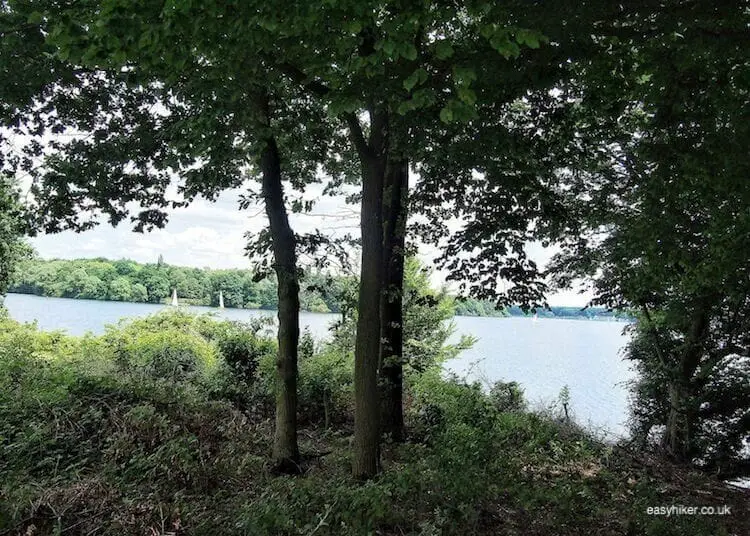 A well-connected train station and Haltern's pretty town centre …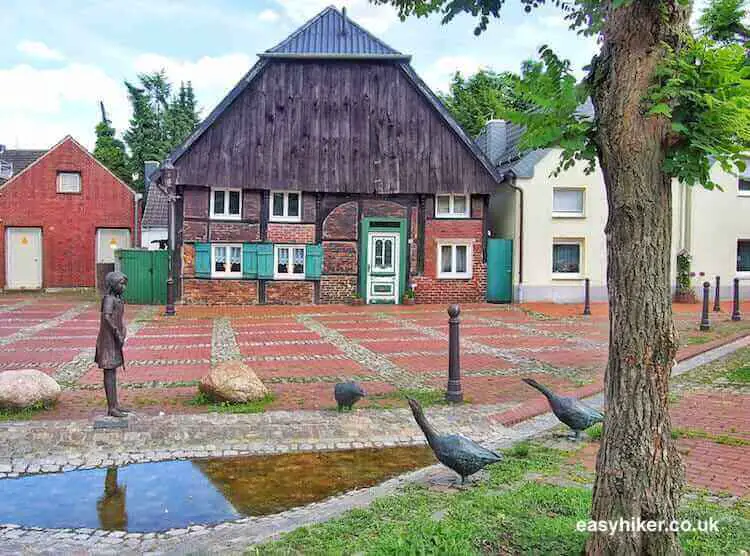 … are within walking distance, ensuring that the lake is easily accessible and that a wide range of bars and restaurants is available for any après hiking activities.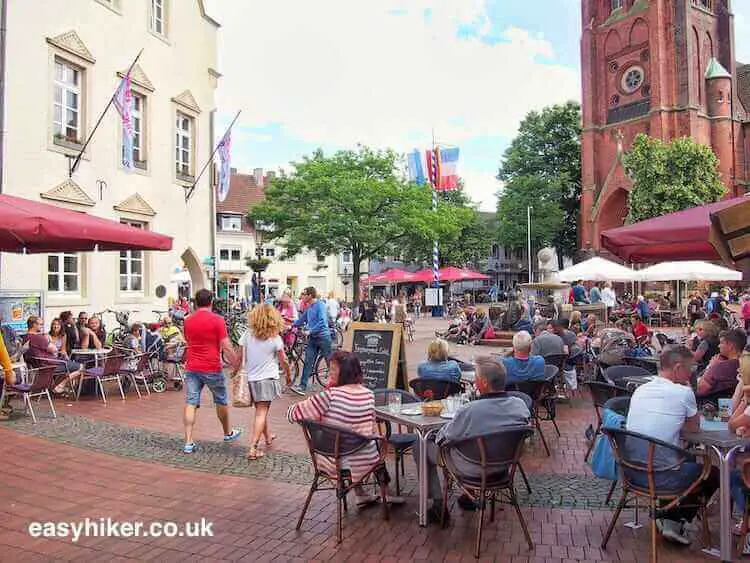 Now for the cons: Lake Haltern is used as a drinking water reservoir, …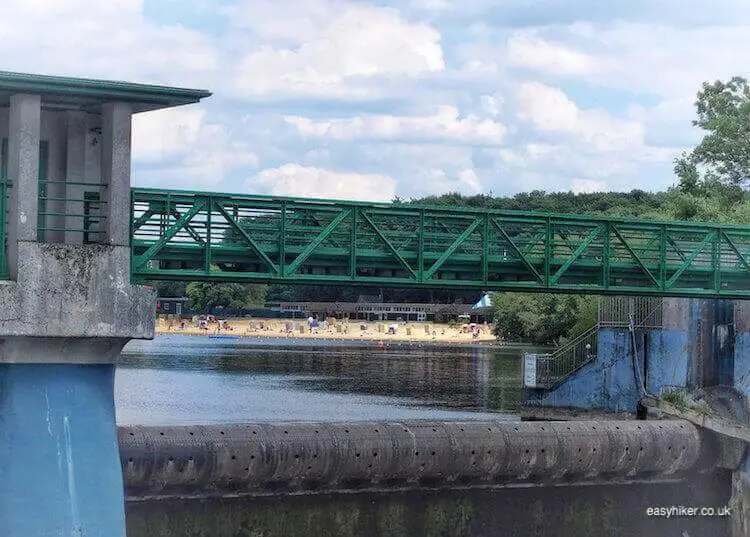 …which means that its shore is accessible only in selected areas, and the hiking path generally runs in some distance to the shore, specifically so on the (more developed) southern side.
On top of that, hikers are separated from the lake by an unnecessarily ugly fence.
I also happen to think that lakeside hiking trails work best when they are relatively short. The trail around Lake Haltern, at almost 9 km, may be a trifle long for a lazy afternoon stroll and is not easy to cut short once you have reached the northern shore.
Fortunately for us, however, the long distance was no issue for our own trip to the lake, since it provided us with an opportunity to subject our new Salomon hiking shoes – kindly provided by Millet Shoes – to a proper test.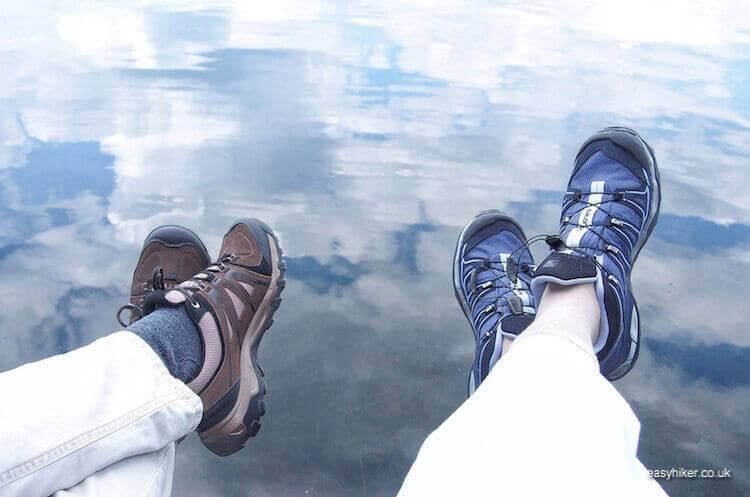 I had opted for the Salomon Evasion GTX , which were an absolute pleasure to wear, comfy all round (go for the larger size when in doubt!) and soft under the soles as though I was walking barefoot on grass all the time. One would think that at this stage of shoemaking technology, after thousands of years, there was little left to improve about the end product, but one would be wrong. These guys always come up with something new, and every generation of hiking boots seems to be better than its predecessor.
Mrs. Easy Hiker was very happy with her new shoes (the Salomon X Ultra 2 GTX). She was particularly impressed by a function that freed her from having to fiddle with shoelaces every time she has to put her feet in and out. This model had a quick-lace feature that made it a breeze to slip in/out and tighten the shoe snugly by simply pulling a string. (It almost makes you wonder what they will come up with next!)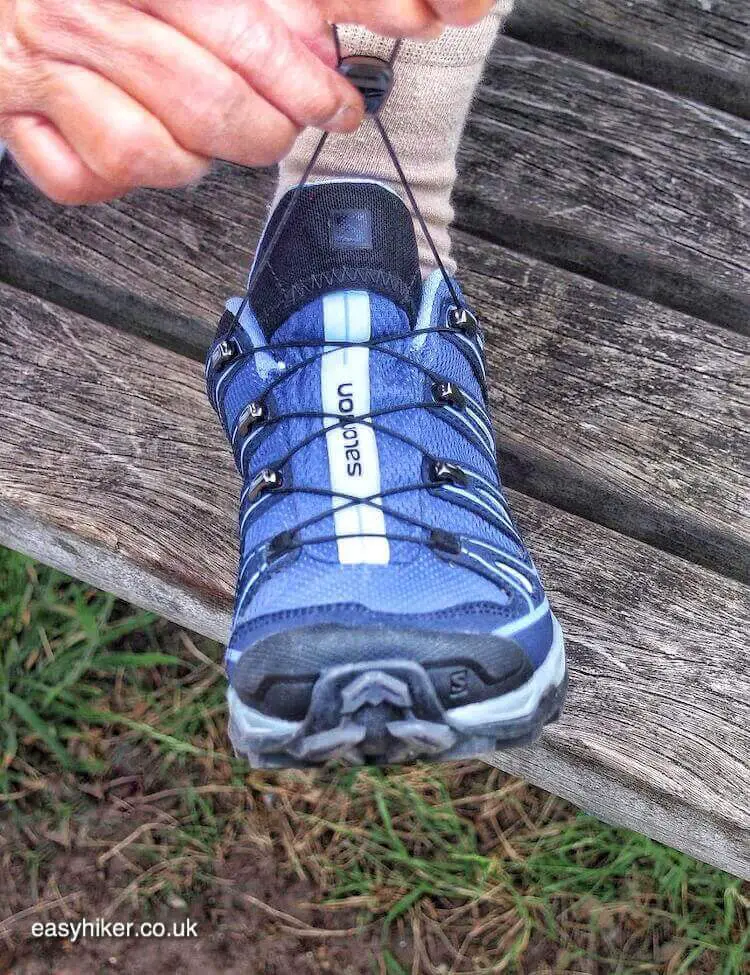 Those shoes are sure to provide us with good service in the future, around lakeside hiking trails and elsewhere.
Be sure to join us on our next easy hike by getting the latest post of the series. Subscribe to our free updates via email or follow us on Facebook, Instagram and Twitter. Why not include us in your G+ circles too?