Urban walks in the South of France
A walk through one of the lushest and poshest bits of the French Riviera
One of the things I have been wondering about ever since we started to come regularly to the Riviera is: where did the Petit Afrique area in Beaulieu-sur-Mer get its name from? On one of our recent hikes, we had the opportunity to find out.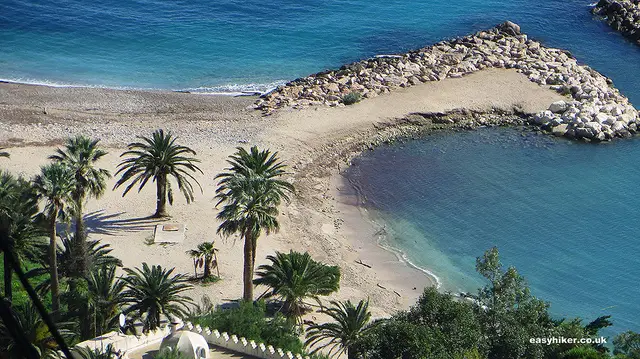 Actually, the area itself – located on the lower slopes of the Saint Michel mountain and stretching perhaps 1 km uphill behind Beaulieu beach – does not give away too much, so this was something I had to research after we had returned home from our walk.
And frankly, it was a bit of a disappointment. I had optimistically expected something like a "just-so story", involving ideally a fierce tribe of cannibals, a curse or some other element of black magic. Instead, and rather predictably if you come to think about it, "little Africa" acquired its name because of its specifically warm climate and lush vegetation, both results of the area's micro-location on the steep southern slope of a mountain which protects it from the chilly northern winds, the clouds and most incoming rain.
There are several hikes in and around the area, including the one we did last week from Beaulieu to Eze-sur-mer, although that one only leads you around Petit Afrique's periphery. So we came back to have a second, more detailed look on our next walk in the area (more about that in our forthcoming post).
But whatever vegetation may once have reminded the local settlers of more tropical climes: there is not much left of it, and nowadays, the little Africa in the Riviera has been pretty much built-up. The architectural influences, meanwhile, are not restricted to the quarter's "patron continent" – although the Maghreb which appears to have inspired these Moorish tiles is, after all, also a part of Africa.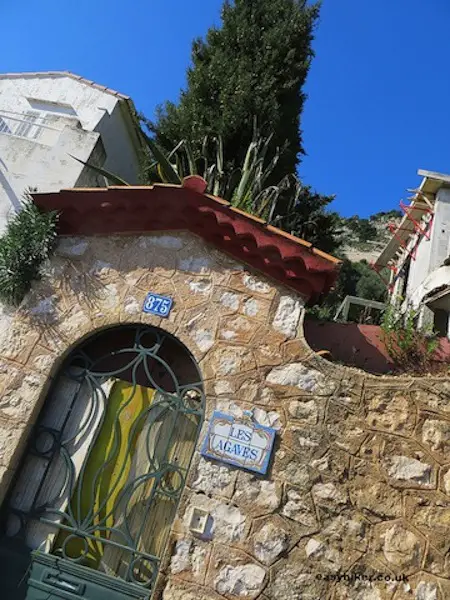 But then, there is also the geometric Le Corbusier hedge …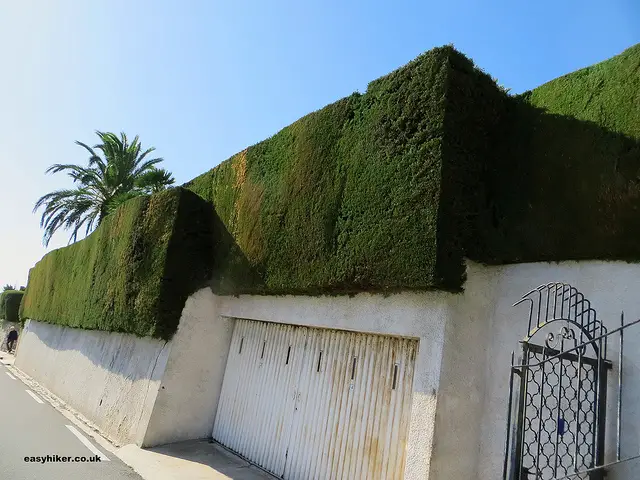 … and where there still is vegetational lushness, it is less of a tropical bent and more something that you would expect to find in an English garden.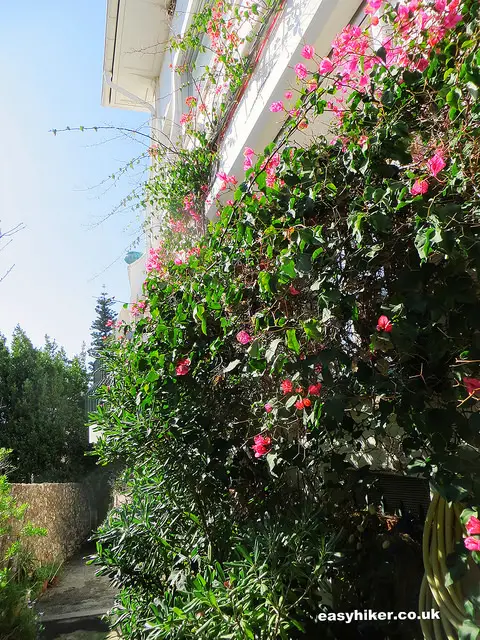 But mainly, the architectural language of Petit Afrique in the Riviera is the global idiom of luxury.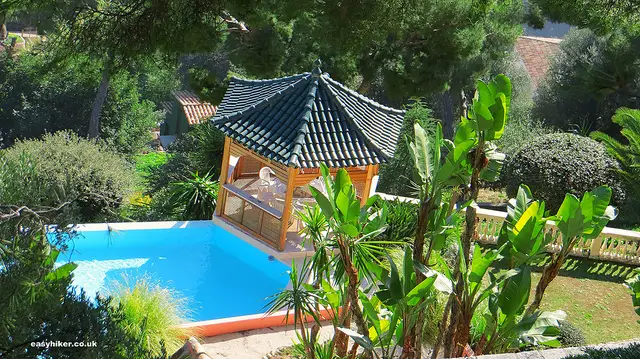 Still: in a side street down the hill, we finally did spot a house whose owner had paid a little architectural hommage to Africa – although with a slight twinkle in his eye.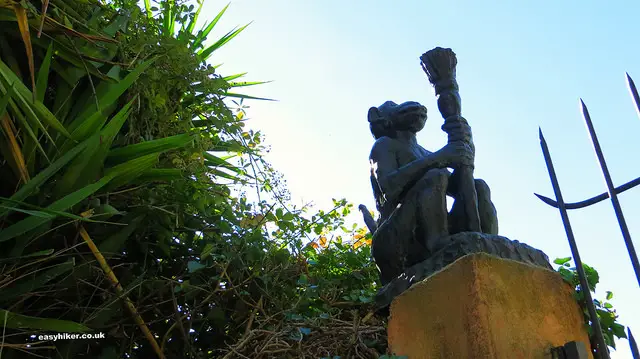 Vive le petit Afrique!