Here's Mrs Easy Hiker to show you how she made…..
A Salad Nicoise
We're back in the French Riviera. This time, in Cannes. And on the day we got there, summer seems to be refusing to budge for the arrival of autumn. It was scorching hot!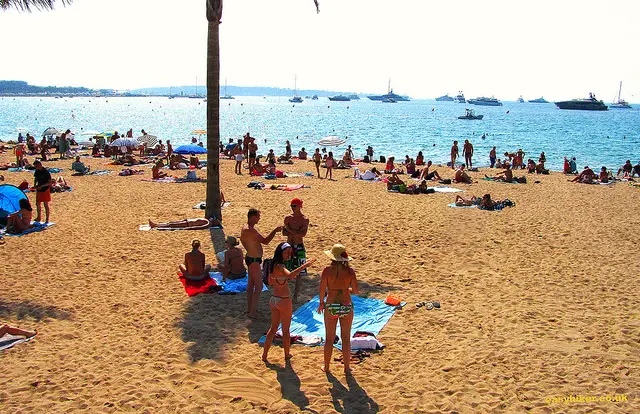 We were in the city of celebrities for three and half days, continuing our search for the small outdoors in the French Riviera. (Brangelina couldn't wait a few more months to meet the Easy Hikers? Hmph, their loss. We could have shown them a trail or two that their big family could have enjoyed.)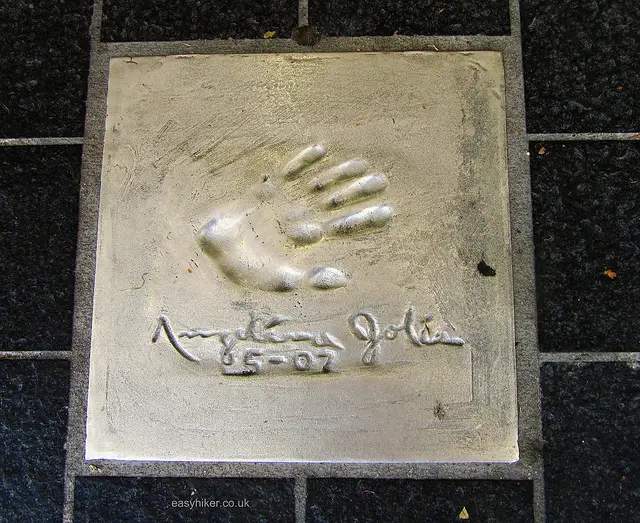 Since budgetwise we travel very much unlike Brangelina and their coterie, we were very happy that we found a vacation rental in Cannes via HouseTrip.
No need to whisper it: things are a bit pricey in this city. But being in a holiday rental meant we didn't have to pay exorbitant prices for a hotel room and go out for dinner every night (where a simple salad would have set us back €14 each. Set menus everywhere were never less than €25-€30 per person, sans wine.)
So, it was easy to decide to prepare our meals for the next three days at "home" where we had a fully equipped kitchen, very much appreciating the nearby local fresh market and the supermarket.
Top of the list of what I wanted to prepare was the famous Salade Niçoise – an appropriate dish for a hot summer's day.
So, this little missy went to market….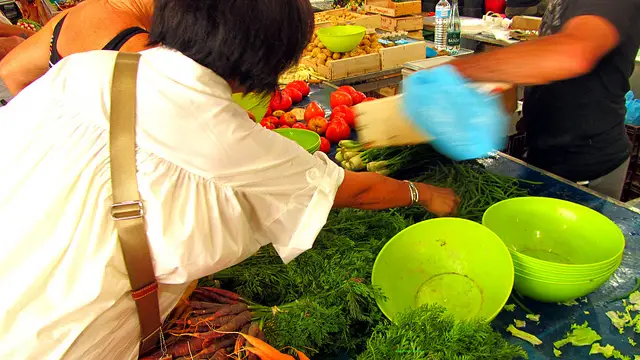 The Ingredients
These are the ones you would be thankful for that you are not in a hotel room because they need to be cooked!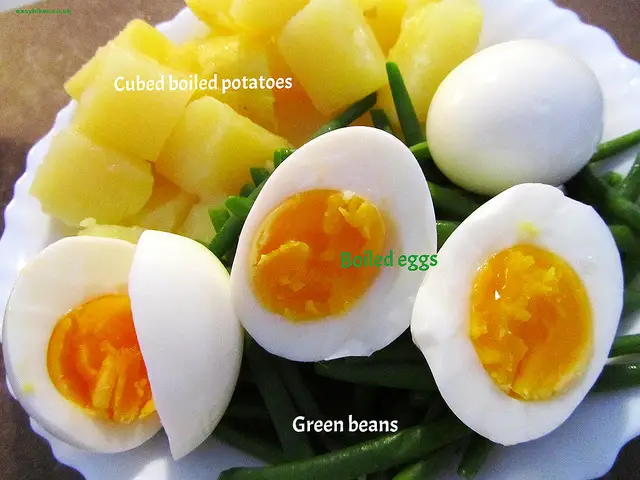 These are the ones you could easily get in the market as well as a supermarket.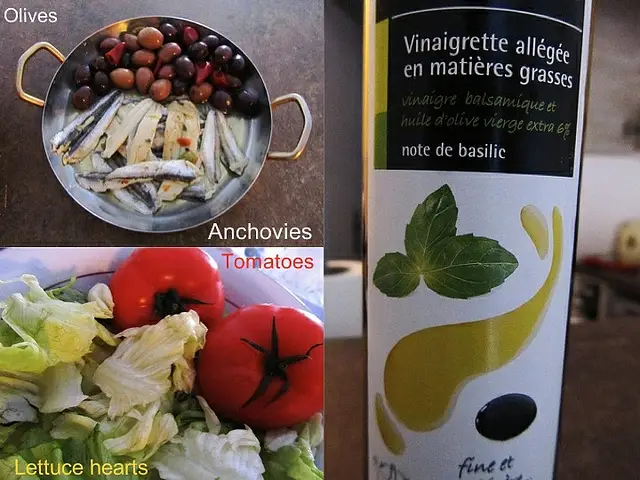 Instead of tuna, I preferred to use anchovies.
There's not much in terms of getting the dish ready. But, except for the anchovies and the eggs, I did toss each ingredient in the vinaigrette, assuring that each layer had some flavour. You'd appreciate this once you start digging into it.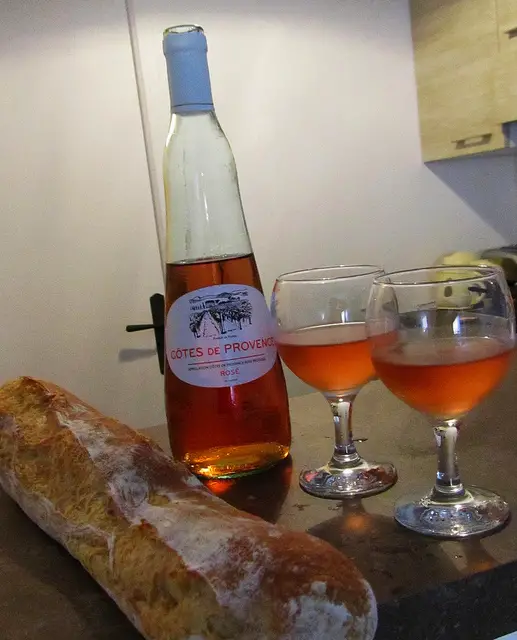 These may not go into the salad, but the salad cannot possibly go without them.
 Et voilà!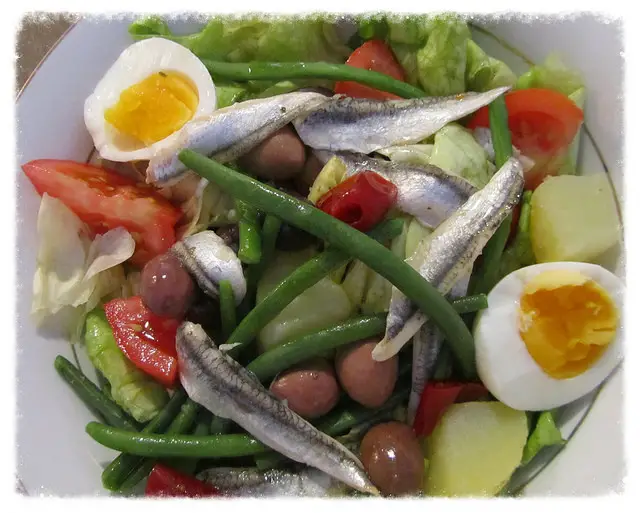 Bon Appetit!