Hiking in Mallorca
S'Albufera – A Mallorcan Marshland
So far, we have been telling you mainly about hikes in those areas of Mallorca that are difficult to access: hikes for which you need at least a car, or better still, a guided tour. Today, we will talk about hikes that that you can do easily on your own.
One very popular trail leads from Port de Pollenca in the northwest of the island through the Vall de Boquer to the northern coast or, alternatively, to the Mirador d'Es Colomer in the west of the Formentor peninsula. Great views from the mountain range – that eventually leads all the way to the spectacularly beautiful Cap Formenor – across the sea and the lowlands are guaranteed.
Or, if you are based in the southern town of Palma, you can take the train to Soller and walk from there past Biniaraix to the Mirador L'Ofre and back, on a different (southern) route (altogether about 15 km). That's a very popular route, too, not least because it is framed by a ride on the historical trains that circulate between Palma and Soller.
Or you can try the S'Albufera marshland, one of three Nature Reserves on the island and easy to reach from the town of Alcudia on the northern coast.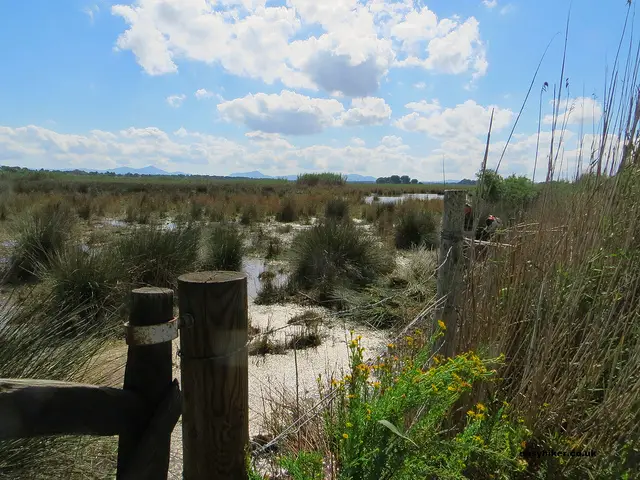 Just take the public bus no. 2 to Can Picafort (have small change ready: the ride costs € 1.50 per person) and leave at the station (called Albufera) just behind the canal and the Pont des Anglesos bridge. Then you have to walk app. one km inland to the visitor centre Sa Fabrica where you can start one of four different walks (they provide you with a map) or juggle them around a bit and combine parts of all four – which is easy because they all start at the visitors centre.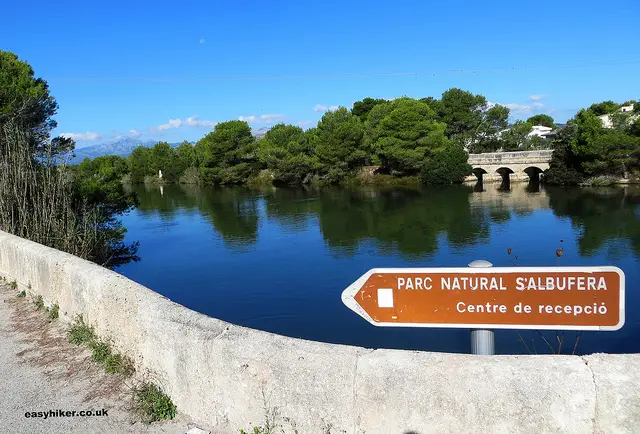 All the routes guide you through areas of dense reed and other species of grass (I am sure they all have a name, but don't ask), and there's water water everywhere.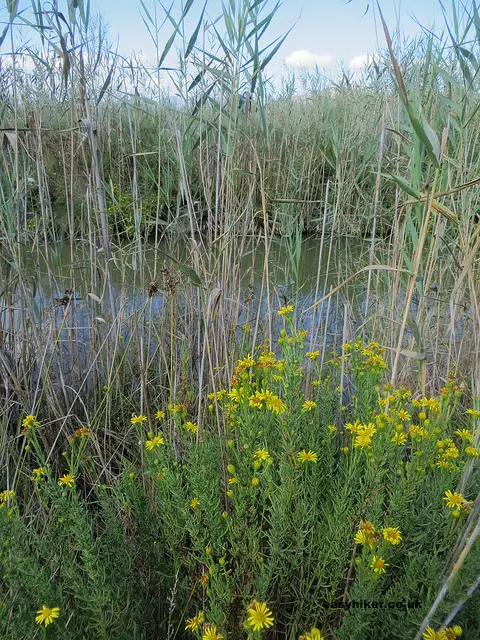 Along the way, you will pass by many observation platforms and towers and may even spot the occasional hide. If you do: please treat these places with respect and consideration and observe their special etiquette. In other words, don't be an ass like me who stepped in rather noisily, I am afraid, to find a couple in full bird observation mode, binoculars and all, and the man's groan left me in no doubt that I had just shooed away something extremely rare and precious.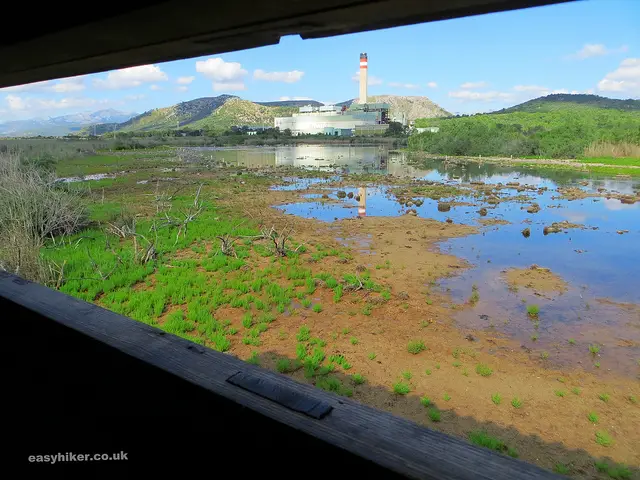 Because, in case you did not know: wetlands are great places for bird spotters. Apart from the hides and observation platforms, they also love to congregate on bridges where they display their hardware to each other – some sort of ritual, apparently, and perhaps not altogether that much different from the mating dance of the red-knobbed coot.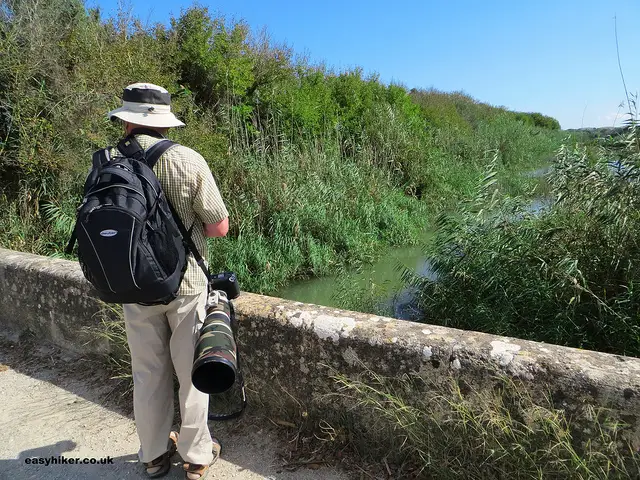 We hardly dared to take a shot with our point-and-shoot toy, feeling a little like the guy who comes in shorts and sandals to a "jolly good walk" up the Nanga Parbat. By now you may have guessed that we are not hard-core bird watchers and that this dimension of the S'Albufera was simply lost on us.
If you want to get most out of your visit to a Mallorcan marshland, it certainly helps if you can distinguish your purple gallinule from your red-crested pochard – and your fennel pondweed from your reedmace, for that matter.
Guided walks are not normally my thing, but it would have been great to have someone knowledgeable around to point out this and that. Someone with a true enthusiasm for everything Mallorcan and a deep knowledge of the island's nature and history – someone like Antonio Marti, for example, on whose list of six itineraries, as I happen to know, the S'Albufera also features. With him, I am sure, this would have been a different and more satisfactory hike.
But without his assistance, I will now never know whether my shot of this bird …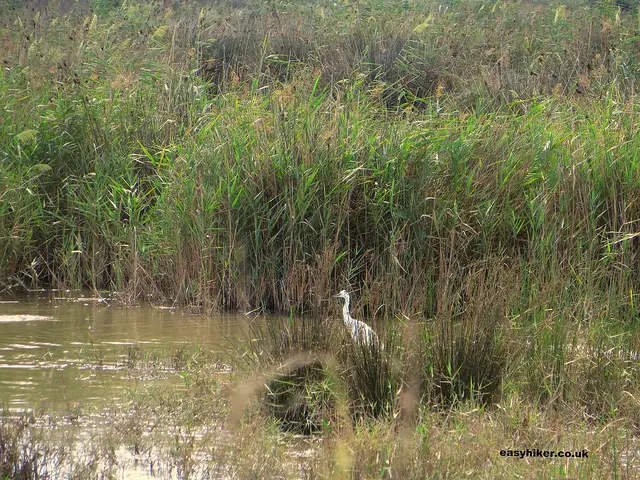 … was a rare sighting (that would have merited a larger zoom lens and a better photographer) or common as muck. There are, after all, more than 300 bird species in the S'Albufera altogether.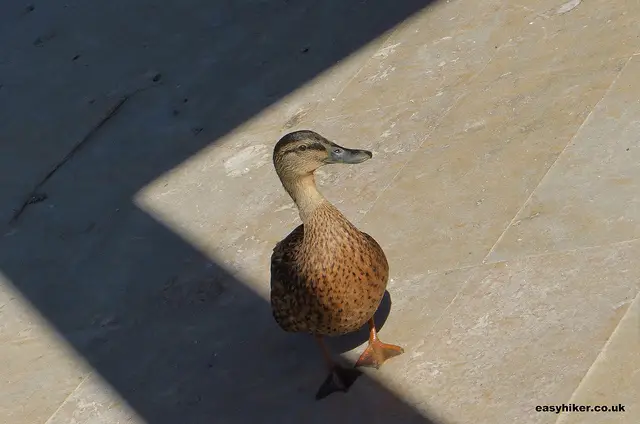 I got that bit of information from the leaflet they gave us at the entrance, by the way. Just to show you that it was not all in vain – and that I learned something from our trip.
Our visit to Mallorca was thanks to the invitation of Vanity Hotel Golf and No Frills Excursions, who together made our stay most enjoyable.