Granted: not many famous writers have come from the Riviera. Writers, however, have always loved to travel to the southern coast of France, sometimes only to relax and to have fun, but sometimes also to work and – eventually – to write about it, in one form or the other.
The list of visiting writers is long and includes 19th century greats like Chekhov and Dickens as well as modernist authors such as Scott Fitzgerald, D.H. Lawrence and Sylvia Plath.
Some time ago, we followed the trail of great writers in Nice. Today, we shall do the same a little further east…
…in search of the great writers in Menton and Monaco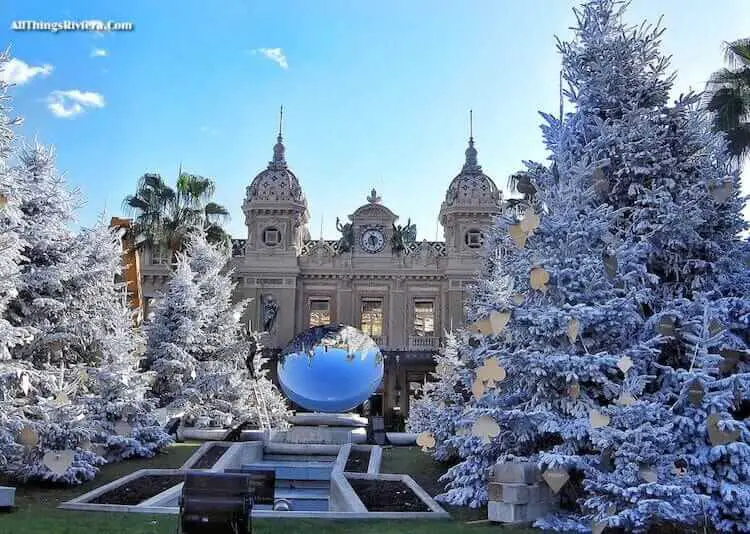 Writers have always loved to come to the French Riviera but specifically to Monaco, although few could afford to stay for very long. The list of resident writers is short and features only two famous names: Marcel Pagnol (the author of Jean de Florette and Manon des Sources) who lived for a while at 2 Boulevard d'Italie …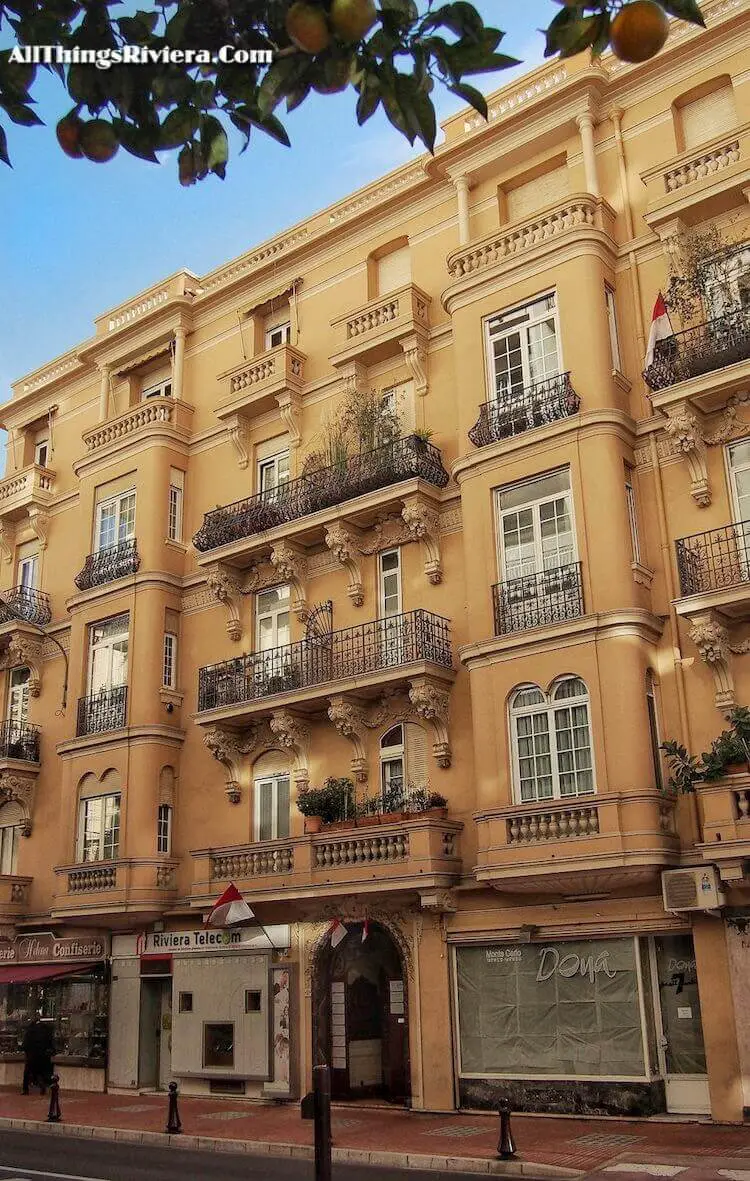 … and Anthony Burgess who stayed for nearly 20 years at 44 Rue Grimaldi, near the new train station. (His novel Earthly Powers was the last book Princess Grace was reading before her death, which is why one may presume, knowing a little how things are working in Monaco, that this is why it is the only one of his works to receive a mention on his honorary plaque).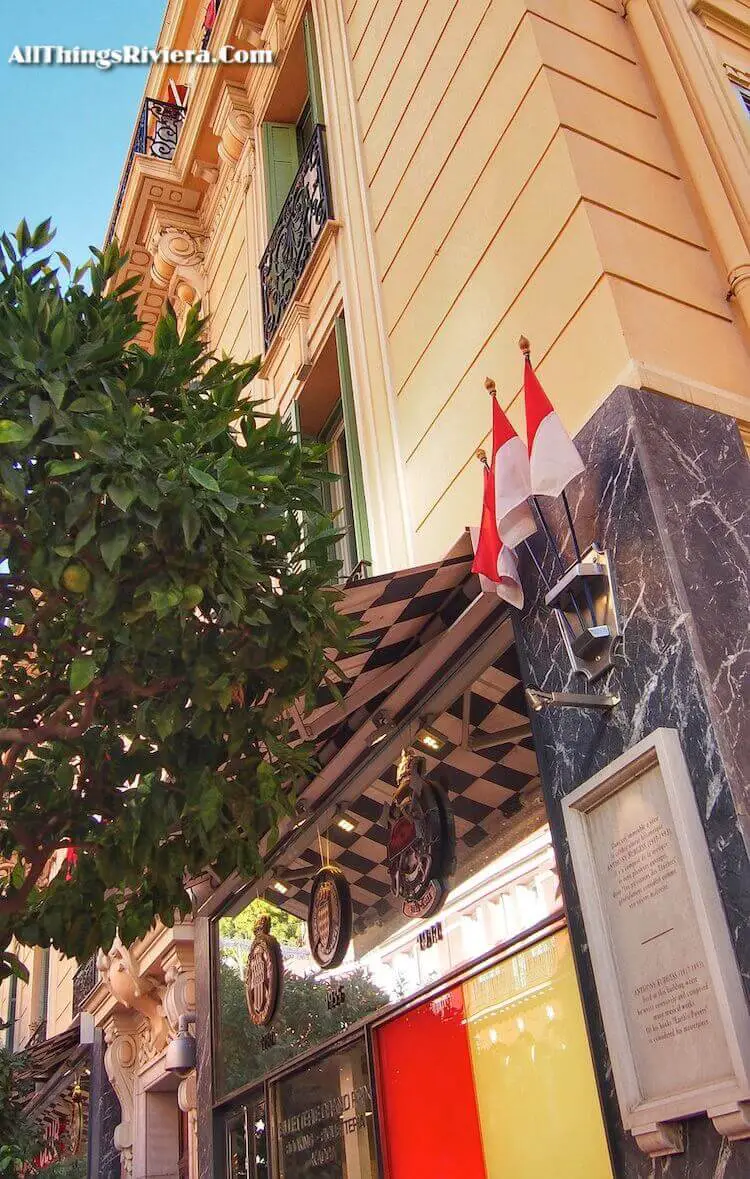 Both Burgess and Pagnol had come to Monaco to avoid the tax man, much like the tennis players and Formula 1 drivers of whom there is always a steady supply in the Principality.
Many of the merely visiting writers, meanwhile, have mainly come for the casino, to play but also to observe. Over the years, the casino has been hosting luminaries such as Karl Marx and Virginia Woolf, neither of whom, unsurprisingly, was much impressed by the roulette tables' slightly seedy glamour. "This is the way our culture spends its holidays", Virginia Woolf noted in her diary, "vicious, dull and outside lurid".
More surprisingly, only a few of the visiting authors went on to work their casino experience into their writing. The list of Monaco books is short and does not go much further than Graham Greene's Loser Takes All and Edith Wharton's House of Mirth. Both novels feature casino scenes, inevitably, although Ms Wharton also found a few nice things to say about the "intense blue curve of the harbour …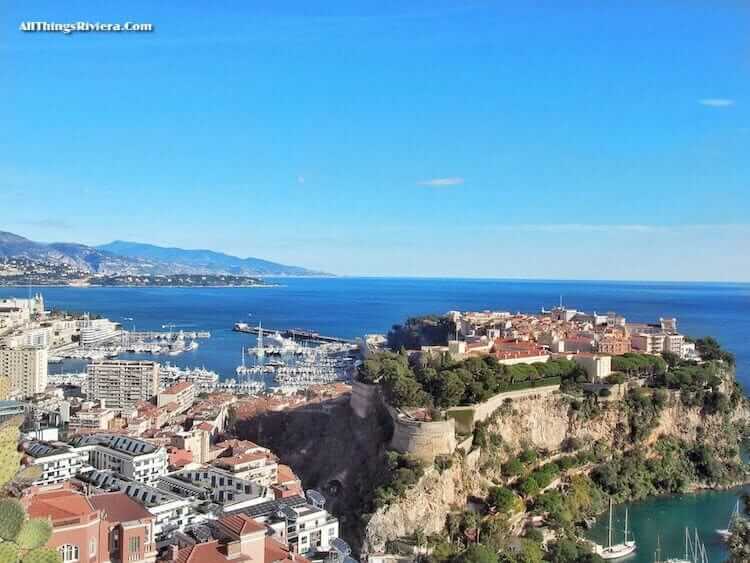 … set between the verdure of twin promontories, to the right the cliff of Monaco, topped by the medieval silhouette of its church and castle, to the left the terraces and pinnacles of the gambling house." (Even Karl Marx – in a letter to his daughter – had to admit that "nature here is splendid and further improved by the magical gardens upon barren rocks that slope all the way down to the blue sea".)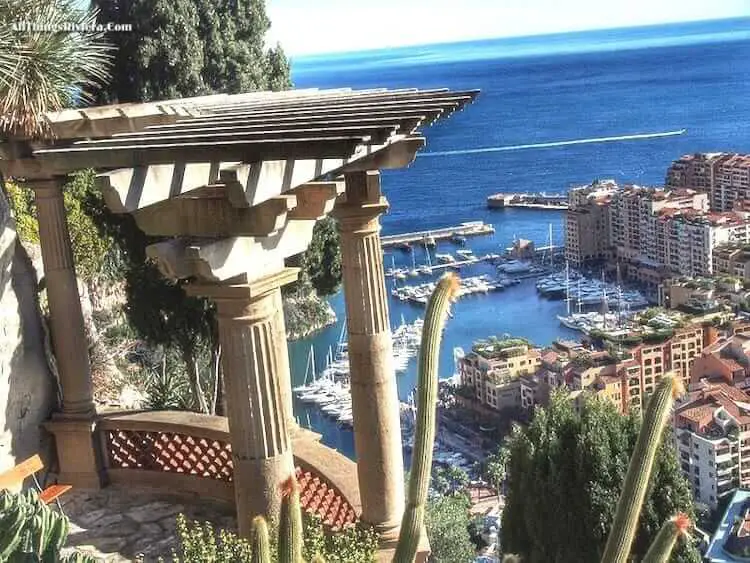 That's pretty much the full list of "Monaco in literature", unless you want to include Barbara Cartland's A Ghost in Monte Carlo. No, not even Ian Fleming has much to say about the place: he was clearly one of those authors who wrote about Monaco "in one form or another", preferring to set his Casino Royale in the very Monte-Carlo-like but fictional town of Royale-les-Eaux.
Heading east out of Monaco, we pass by the Cap Martin peninsula, stopping over to have a look at the former home of W.B. Yeats …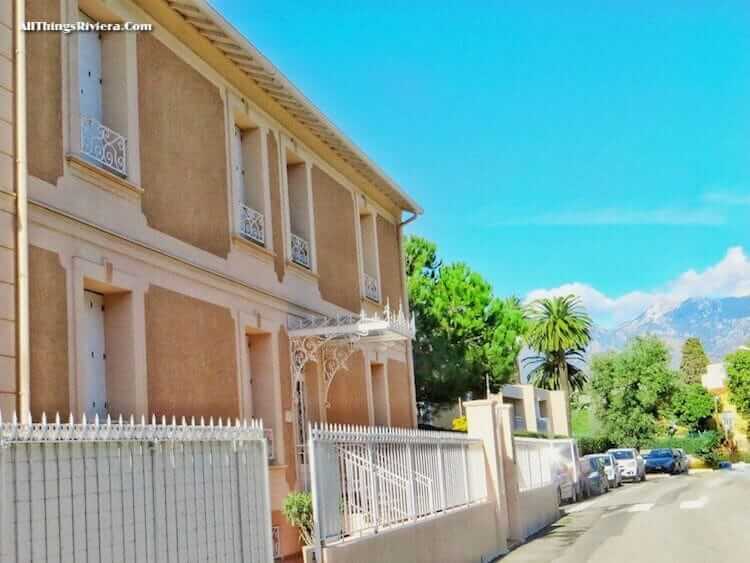 … before we eventually arrive at Menton. This pretty little town right at the Italian border attracted many writers from the late 19th century onwards who came here to benefit from the local micro-climate and its supposedly beneficial effects for patients who were suffering from tuberculosis.
Menton has been called the "Davos of the Mediterranean", but it never produced a similarly high peak of literature as its Swiss soul mate (cough mate?) to rival Thomas Mann's doorstopping magnum opus, although there is a ridge of Magic Hills in the form of Katharine Mansfield's short stories. She settled here in 1920, aged 32, and died three years later, but the "late" short stories she wrote in Menton are generally considered her best work.
Her old home, called Isola Bella ("a name written in poker work on my heart", she wrote), is located just off the street that now bears her name.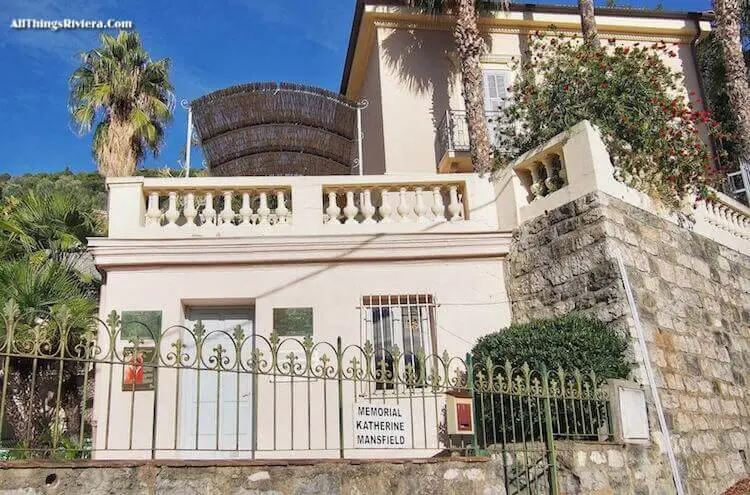 The eastern outskirts of Menton appear to have been a very fertile ground for writers. A block away from the Isola Bella, you can find the former home of Vicente Blasco-Ibanez, one of the leading Republican intellectuals of his time in Spain before, in middle age, he tried his hand at pulp fiction and became an internationally famous bestselling novelist.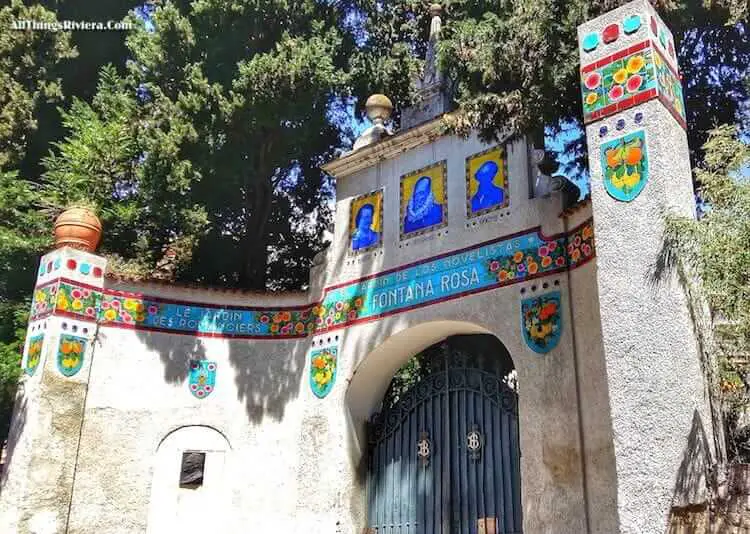 And in an outbuilding of the Chalet des Rosiers off the Avenue Saint Jacques (where Queen Victoria had spent the winter of 1882), Agatha Christie worked on some of her early novels as a budding crime writer.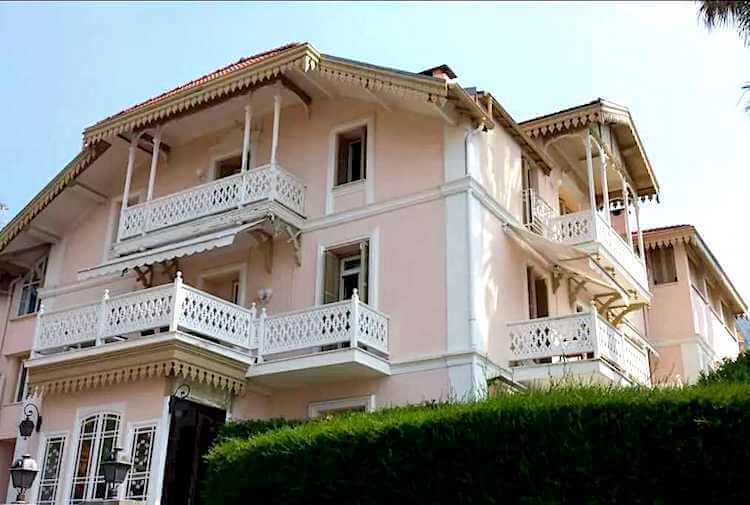 Further east, on 56 Avenue Aristide Briand overlooking the bay of Menton on one side and the (very near) Italian border on the other, another budding writer spent the winter of 1947.
A budding writer: this is essentiallyy what Samuel Beckett was at the time, although he was already 41. He had published a few academic papers, some poems and two experimental novels, but felt unable to step out of his fellow modernist James Joyce's long shadow (the two knew each other well from their joint time in Paris), and he had already decided on the further course of his career (briefly, to write plays rather than novels and to write them first in French).
Beckett in 1947 was still six years away from his breakthrough (Waiting for Godot was first performed in 1953), and the notoriously publicity-shy author would surely have enjoyed the frosty solitude of the Mediterranean winter even more if he had known what horrors of global fame were coming his way.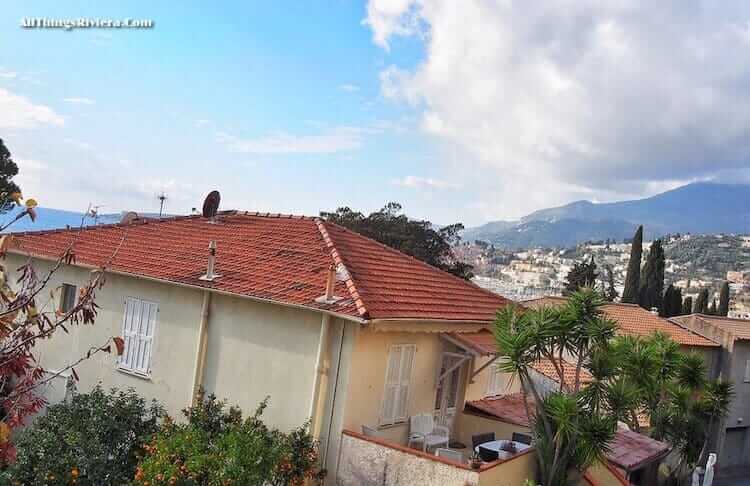 It is not known what Beckett wrote while in Menton or even whether he wrote anything at all.
To find a famous writer who is on the record of having finished some serious work in Menton, we have to go to the town centre. Vladimir Nabokov arrived in Menton in October 1937 with his young family and moved into the Les Hesperides pension at Place St Roch (the building, formerly on the southern side of the square, no longer exists) …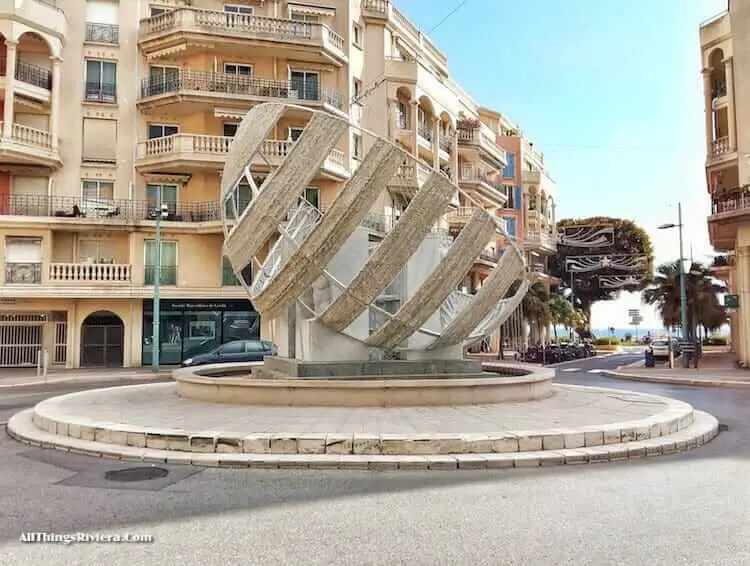 … where he completed his novel The Gift and a few short stories.
These were the last works that Nabokov would ever write in Russian, so you might say that Menton marked a major juncture in his work.
After a few months in Menton, Nabokov moved briefly to Antibes and eventually to Paris where he began to write his first novel in English (in a hotel, his luggage famously spread across a bidet to serve as a writing desk), which was completed in 1939 and published in 1941.
Now you know where to follow the footsteps of the great writers in Menton and Monaco. Take the walk next time you visit!