Easy hiking trails in Barcelona:
I have found my perfect easy hike on the Montserrat Rocks!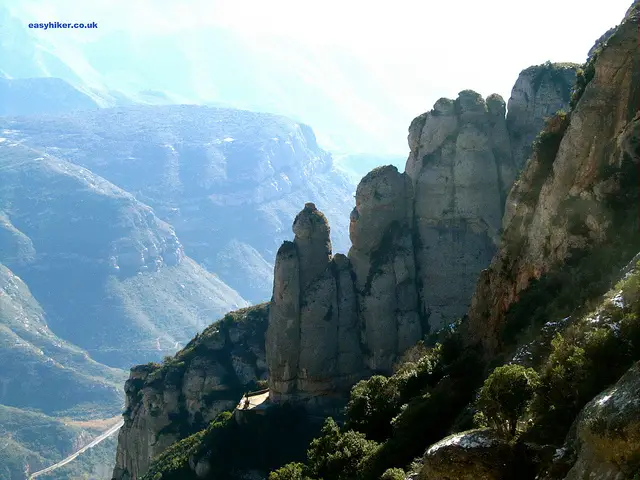 Now, if I were on a spiritual, Leonardo-di-Caprio-inspired quest to find "The Hike", I could happily retire and lay down my quill (and my computer, too), leaving you in peace to find your own way around the best hiking trails in Europe. But I am not, so I guess I will be pestering you with advice for some time to come.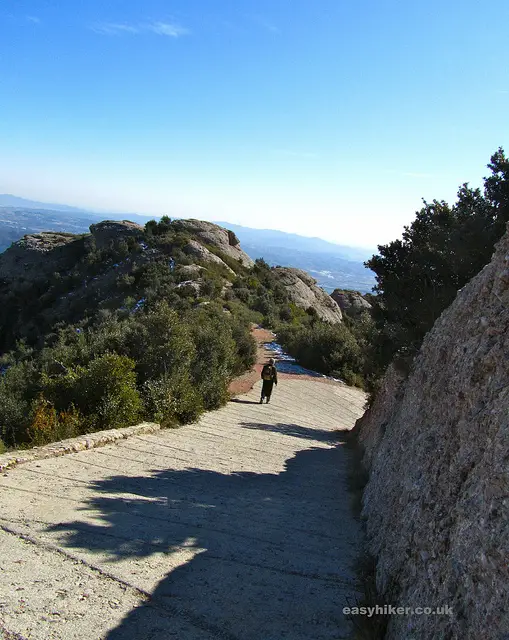 And my advice for today is: if ever you are in Barcelona for more than a day or two, do not miss out on the Benedictine abbey of Montserrat on the foot of the Pyrenees.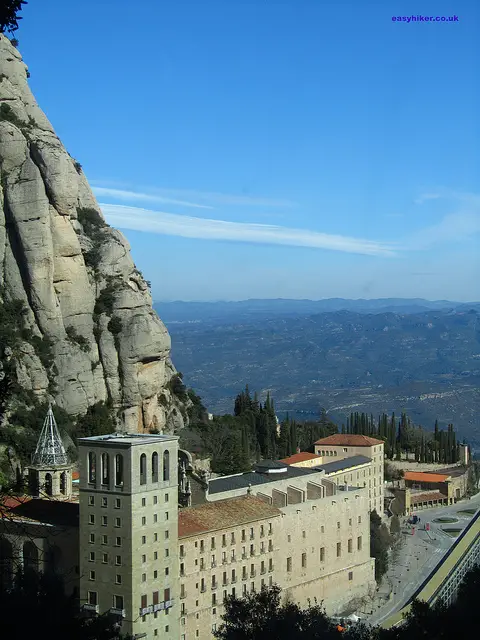 Montserrat rocks!
It simply clicks all the right boxes: it is easily accessible, and once you step off the train, you are only a few metres away from the first trailhead. There are many different routes on offer – you can pick one of the longer trails (the longest I saw clocked in at 7.5 km) or combine several of the shorter ones (they start at under 3 km), and if you want to keep it really easy, you can pick trails that run mostly downhill.
Isn't that great?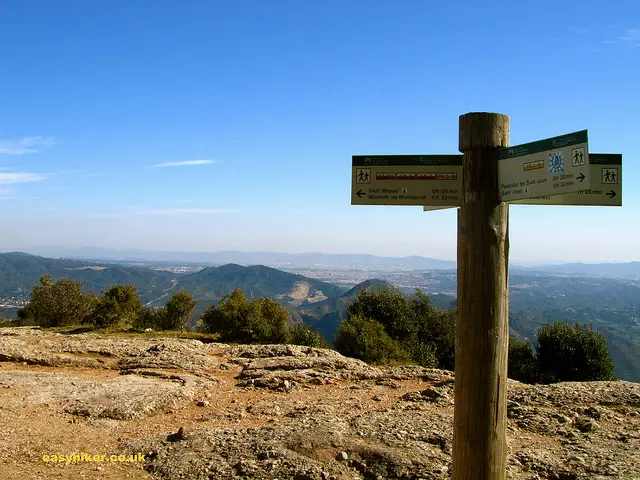 Some of the trails are so easy, in fact, that you can bring Granny and the kids along (although perhaps not in mid-February when there might still be many icy patches around and hopefully you didn't forget to get your travel insurance cover.) And no matter where you go: you are sure to get some splendid views of the mountains around you.

The base camp of Montserrat provides all the infrastructure you could need, including a reasonably priced cafeteria, and many interesting things to see. And on top of all that, one of Europe's top cities, Barcelona, is in spitting distance, so you can round off your hiking day with some tapas in the Barrio Gotico and an after-dinner drink in one of the classy bars on Las Ramblas.
How cool is that?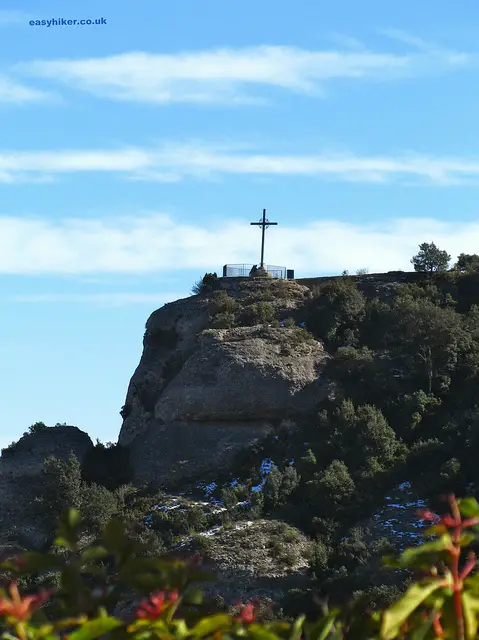 Montserrat, of course, is much more than just a conveniently located "base camp". For many people, it represents the spiritual heart of the Catalan nation, no less.
Have you read: Barcelona has a Secret!
Under Franco, when Catalan culture was widely suppressed, the ecclesiastically independent Montserrat abbey was the only place where masses were read in the – otherwise banned – Catalan language.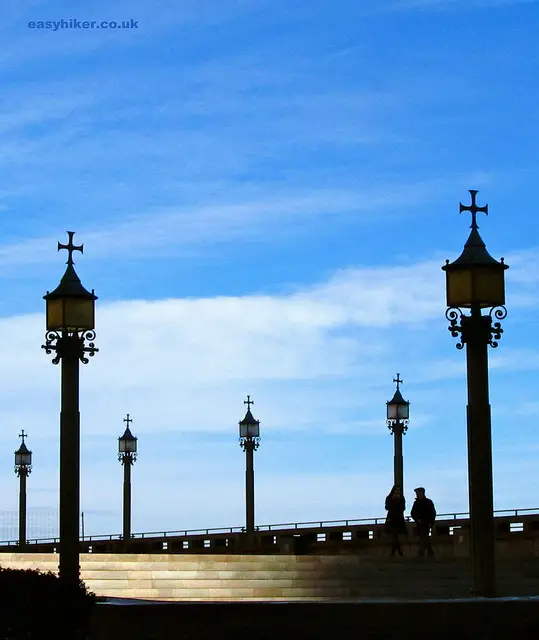 The monastery is of medieval origin, but most of its buildings were destroyed by Napoleon's invading army in 1811. As a consequence, much of what you can visit is actually fairly new, including most parts of the Basilica, for example. There is also a museum with works by El Greco, Picasso and Dalì as well as a library with 200,000 books. Montserrat Abbey also accommodates one of the world's oldest still active "publishing houses" (est. 1499).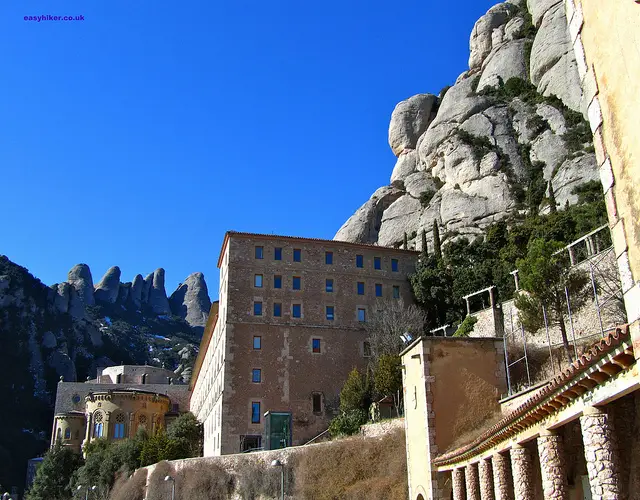 Trains to Montserrat leave Barcelona hourly from the metro station Espanya. Leave the "subway" section of the public transport network through one of the regular exits (you will need a different ticket) and look for the signs towards (city rail) line R5.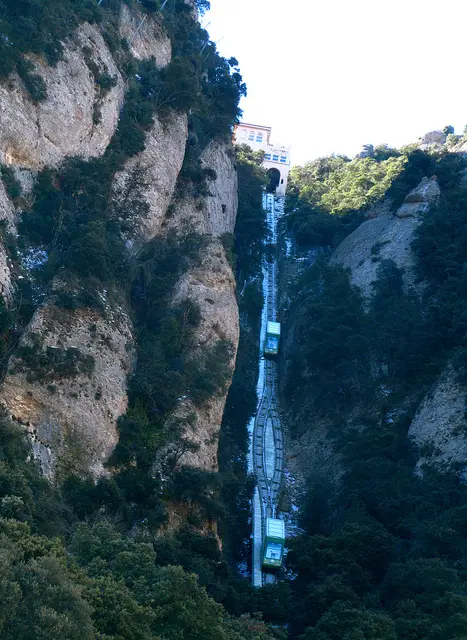 Buy a combined ticket, which includes the R5 train to Monistrol de Montserrat and the ticket for the narrow-gauge railway (the "Cremallera") that will take you from the station up the mountain. (And don't worry: there is a special desk in the "departure" area of Espanya station which is manned by friendly and English-speaking staff, ready to tell you exactly how to proceed.)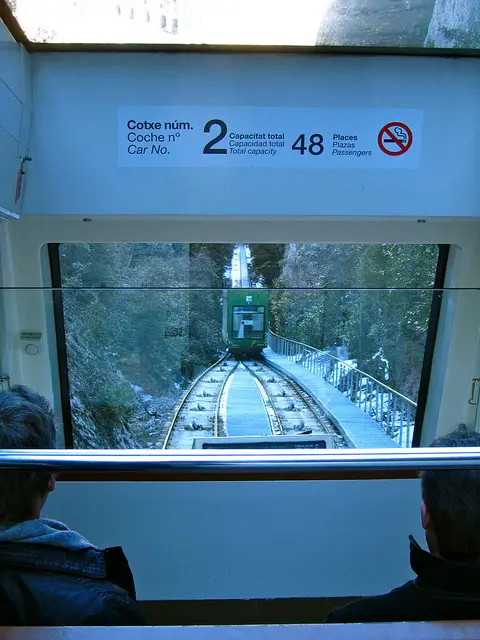 Once you have arrived at Montserrat station proper, cross the street for the local tourism office and ask for an English-language leaflet that describes some of the most popular trails.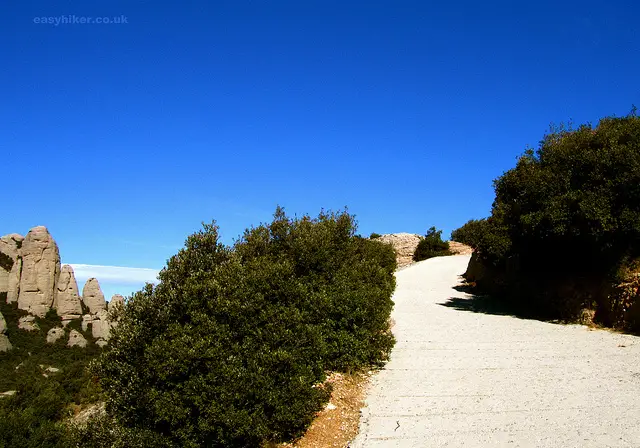 Many of the trails start at the top station of the funicular (for which you will have to purchase another ticket) and lead you back to the Monastery, so they will mostly run downhill. (It goes without saying that you can also inverse that if you feel up to the challenge.)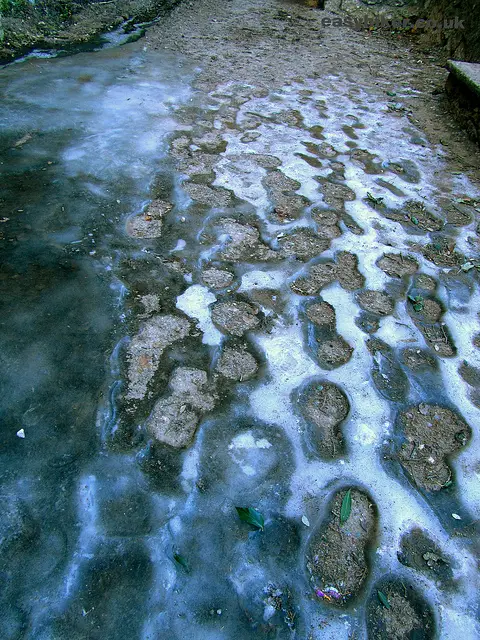 I can't speak for all of the trails, of course, but the one we chose was in excellent nick, intelligently laid out (with views in different directions) and well signposted.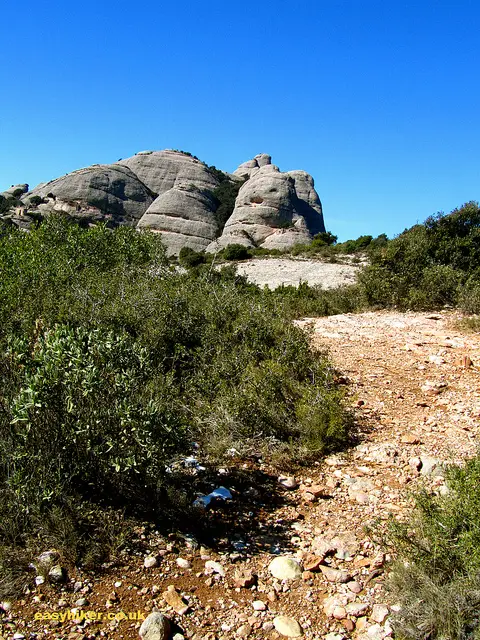 One word of caution: outside of the high tourist season, the last train from Montserrat to Barcelona leaves at 6:15 pm. You should take that into account when planning your walks around the area.
At the end of what was a great day of easy hiking, there would, however, be no grand finale for Mrs. Easy Hiker and myself, no tapas dinner and certainly no trip to no bar on Las Ramblas or anywhere else.
Have you read: The Weirdest Thing About Parc Guell
On day 7 of our 8-day-dash through three Mediterranean countries, we had – just about – enough energy left for a short detour to the food hall of El Corte Inglès on Plaza Catalunya where we bought some traditional Iberian cold cuts and an overpriced bottle of Chilean red, to return to our hotel and watch Jennifer Hudson sing I Will Always Love You on BBC World for the zillionth time.
Oh, the romance of travelling!