Barely a year old and here I am already choosing my 7 links to highlight, in my case, all about…
… Hiking and Holidays

A friend and fellow blogger Catherine Sweeney was kind enough  to  nominate me along with 4 others to continue the relay of the My 7 Links project initiated by Tripbase.
Without further ado, here  are some of my links all about hiking and holidays: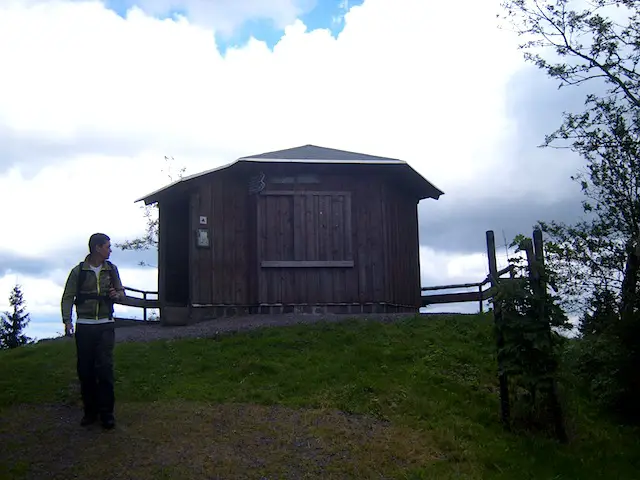 My Most Popular Post – Accommodation Tips When Hiking in Germany
I've been amazed at the interest in the hiking posts I've so far written here, so it's really hard to choose which is the most popular. There would be two in contention – the post about our hike in Versailles and the accommodation tips.
Given that Paris, being Paris, always attracts most attention anyway, I would then have to choose Accommodation Tips When Hiking in Germany because it is as popular even if slightly weighed down by its  "handicap", i. e. it's not about accommodation tips for Paris.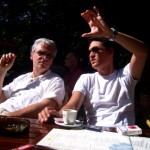 My Most Beautiful Post – Father and Son Thing
What is  a "beautiful" blog post? One with pretty accompanying pictures? A good narrative? Well, my choice is Father and Son Thing because it's a post I was most inspired to write, thus the narrative naturally  flowed.
My son, now 23, will not want to travel with his parents much longer, which is why I treasure the times the two of us went hiking together. It is during these hikes that I gathered the insights I shared in this post.
My Most Controversial Post – Why Holidays Matter
The subject of my blog being hiking, not many post would be controversial. Except perhaps when I went off tangent ever so slightly impounding on Why Holidays Matter .
My Most Helpful Post – Transport Tips When Hiking in Germany
I would like to think that those who follow my blog do so because they find hiking stuff here that are useful. But considering that there are many budget travellers out there and we want to promote train travel,  I would say Transport tips when hiking in Germany.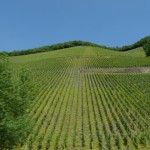 A Post Whose Success Surprised Me – German Landscapes Through a Train Window
Among my hiking links, German Landscapes through a train window was the surprise success. Mrs Easy Hiker insisted on this post because she thought she got  some nice shots through the train window (5 out of about 40+ she took). And there I was mocking her efforts to snap the landscapes through a train window! (Calm down, dear, I'm halfway through my hat now.)
A Post I Feel Didn't Get The Attention It Deserved – Hiking Chantilly in Paris

Am I allowed to be a bit sentimental? A post that I would like you to consider reading, if you've not done so yet, is about the last hike we made in the company of our now departed Blondy, aka @ParisChien narrated from his point of view, Hiking in Chantilly near Paris.
The Post That I Am Most Proud Of – Easy Hiking Adventure for Beginners
At the risk of sounding cocky, I can say I'm proud of all the posts I've written. But because I can only choose one, I would pick my very first piece, my manifesto, if you like, expounding on  why easy hiking is adventure for beginners.
I hope this has provided you with some useful reading on hiking and holidays.
You can get more interesting travel tips and leads from the five bloggers I chose to nominate to take the relay with their own 7 links.
terrybnd hiking and wild camping in the uk