Finally, to wrap up our short winter holiday to Campania, a few words about Naples.
Naples, after all, is not only the regional capital, but also, with its international airport, the "Gateway to the South" and the obligatory first destination for many international visitors of Italy's mezzogiorno.
But even for those who travel around by car or by train, there are many opportunities of visiting Naples. The question is: should you?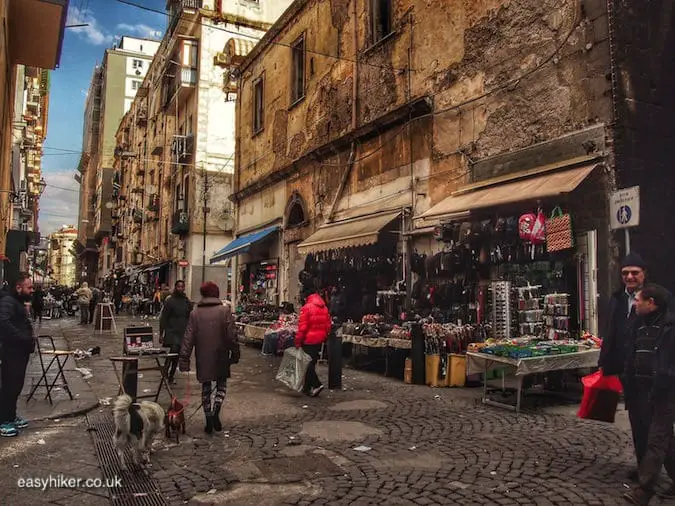 Well, let me put it like this. There are places that everybody loves (how can you hate Venice or Florence?), and then, there are places that people either love or hate with precious little room in between. Naples is definitely part of the latter group.
Fortunately, to save you time, there is an easy way of finding out in advance how you will react. Just answer one simple question. Do you like towns where everything is shiny, clean and well-ordered – like San Marino, for instance? Or simpler still: do you think that any country in the world can only be good inasmuch as it resembles Switzerland?
If the answer is yes, I politely suggest you will now proceed to read something else on our blog. We have visited places that come close to this ideal, Villefranche-sur-Mer and Monaco for example, and don't get me wrong: there is plenty to like about places like that. This does not speak bad about you, it's a question of temperament and general disposition. But one thing is for certain: Naples is not for you.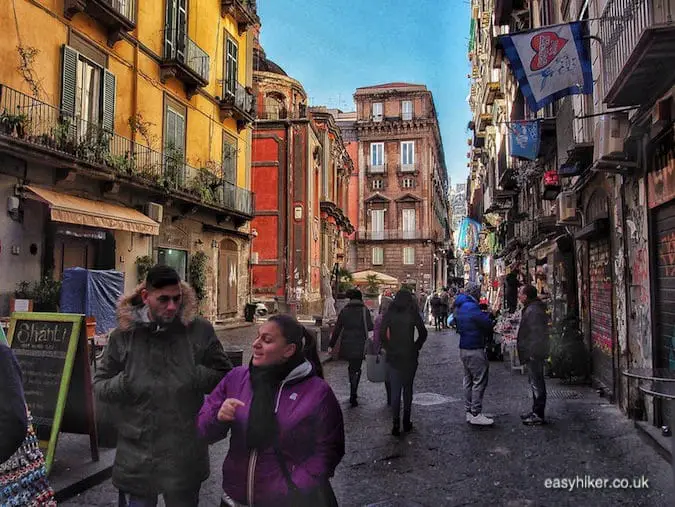 It is, instead, that increasingly rare thing: a major city that has not been gentrified.
Over the past 30 years or so, most Western cities have experienced an exodus of their poor to the distant suburbs. Quarters of London and Paris, for example, where in the 1980s you would still have been able to meet families with below average incomes are today the preserve of wealthy professionals, and the only people with "below average incomes" you are likely to meet there are house cleaners and nannies.
Naples, meanwhile, still belongs to the poor. The incredibly grand monuments of Old Naples exist cheek by jowl with run-down tenement halls and 1970s housing projects.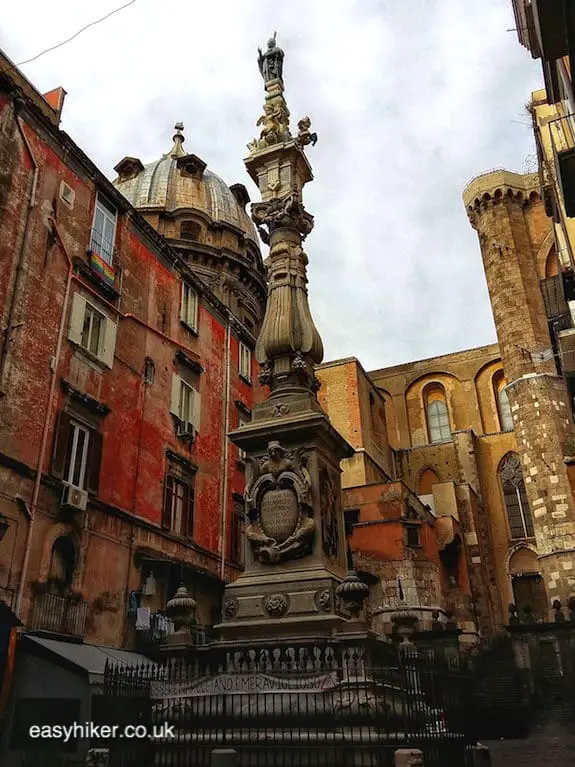 Often, you feel like asking: how in the world did the developer get the building permission for this – and in that place?
But this being Naples, I think we can all have a stab at the answer.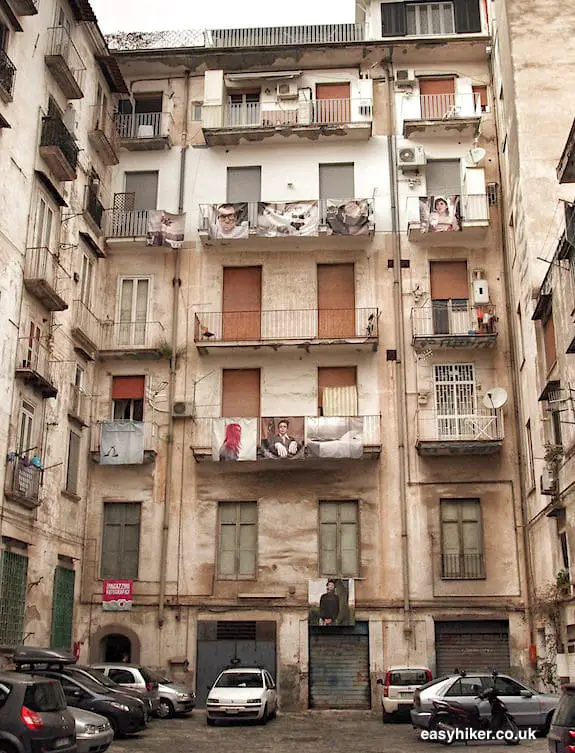 Shabby though it may be in places, Naples is – above all – great fun. It is a joyous place, a place of simple pleasures, and its street food alone …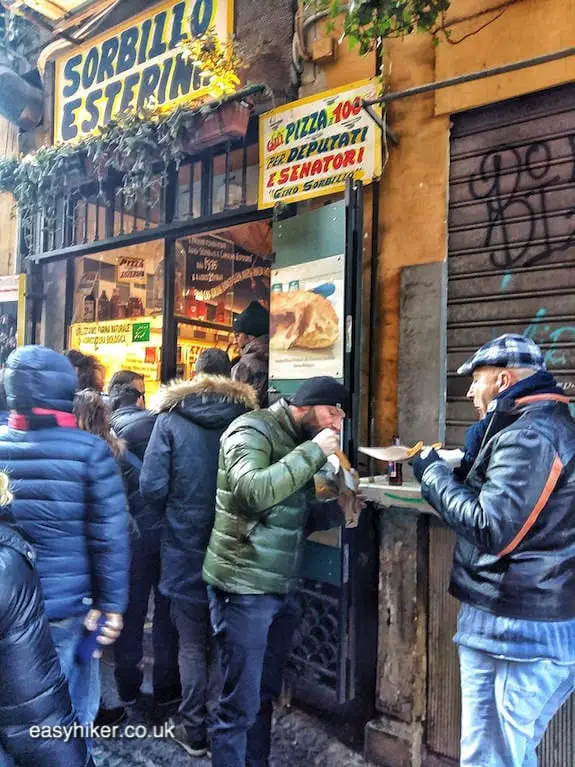 … makes it well worth the trip: the savoury taralli, the sweet ricce e folle, and above all the deep-fried pizza you can buy at stalls all over the Old Town.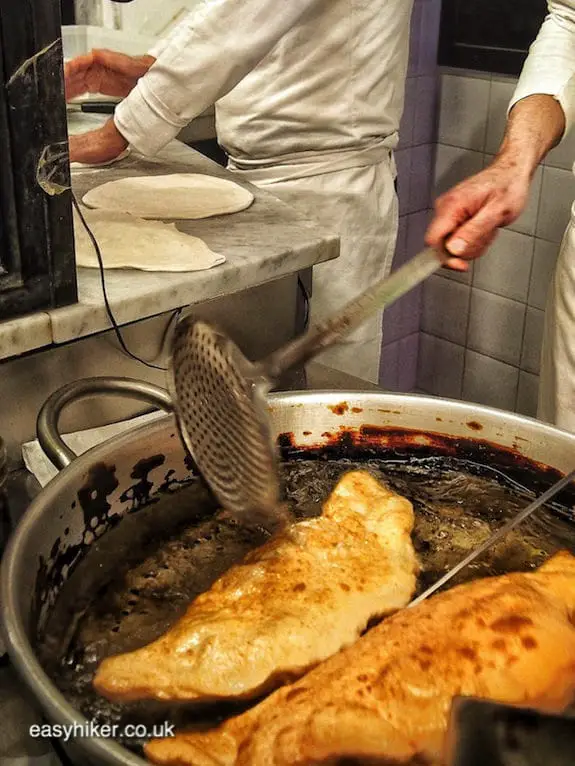 Naples is full of energy and has a buzz all of its own, but you should always be aware that this energy is generated by people's fight for survival in the merciless environment of a large city. Which means: you have to take the bad with the good.
Poor people are often unconcerned about public places, heedless about their environment and inconsiderate to each other. Naples is a bit, well, rough. All queues have two tails, and when they meet, there may easily be some verbal argy-bargy.
Naples has a pretty large Old Town, but most of the action is concentrated in three streets that run from east to west: Via Croce (in the south), Via Sapienza (in the north) and Via dei Tribunali in the middle, the liveliest and most interesting of the three. If you only have a day in Naples, you should confine your explorations to this section of the town – with the exception of a brief trip to the marina with the Palazzo Reale and the Castel Nuovo.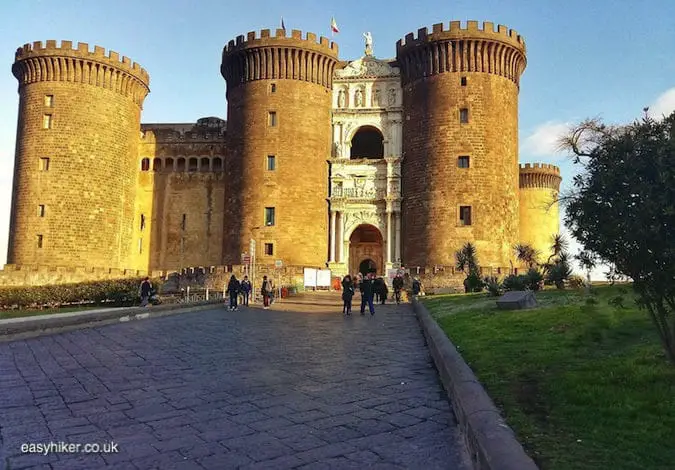 Naples has a bad reputation when it comes to safety, but we always felt safe. Neapolitans eat late and return home from their restaurants not before 10 p.m. Until then, there is always a crowd in the street, guaranteeing you a certain safety in numbers. Keep to the main streets after dark, however, and only enter one of the darker, lonelier side streets if you must. You never know.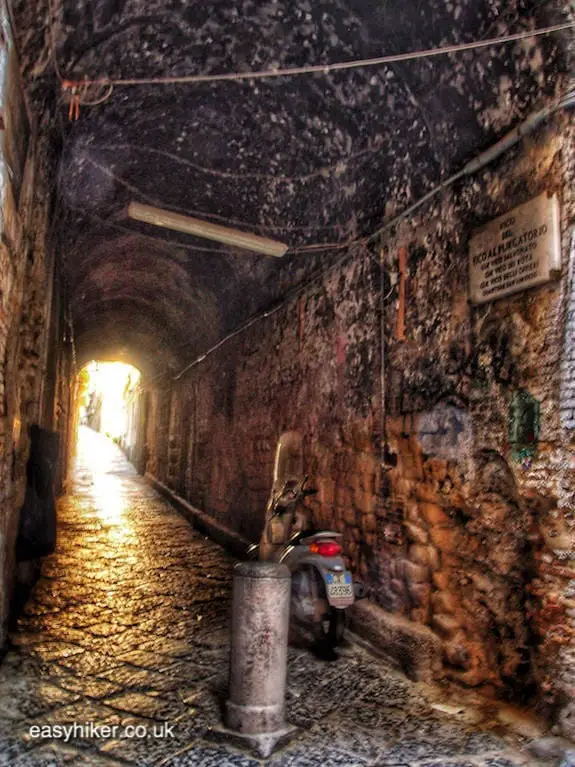 If it hadn't been for the unusually cold weather that hit the region this year, our short winter holiday along the Amalfi Coast would have been most ideal! But all in all, we had a great time and it was no different in Naples!
We hope you will profit from our tips for your planned visit to the Amalfi Coast. Don't hesitate to ask us for more (particularly where we stayed found via AirB&B. We're even giving you €35 for your first rental anywhere!