London Parks:
Hampstead Heath: bigger, wilder, gayer than the rest – and it's got a major Rembrandt, too.
One of the many things for which London is rightfully famous is its large number of parks such as Regent's Park, Hyde Park, Kensington Gardens, Green Park, all shading into one another at times but nevertheless preserving their own unique character – even though it may take more than a single visit to identify and appreciate the differences between them as they are in fact rather subtle.
It is immediately obvious, however , which one is the "odd one out" among London's large green spaces: that would be the one in Hampstead, of course, bigger, wilder, less centrally located than the others and distinguished by a name – not a park or garden, but a "Heath" – that does not call to mind suburban families on a Sunday stroll or delicate little princesses in horse-drawn carriages but King Lear losing his mind, naked, in the mother of all thunderstorms.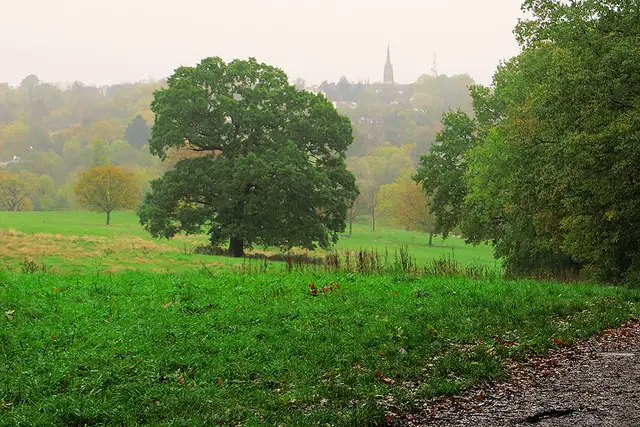 Speaking about thunderstorms: we weren't exactly lucky with the weather, either.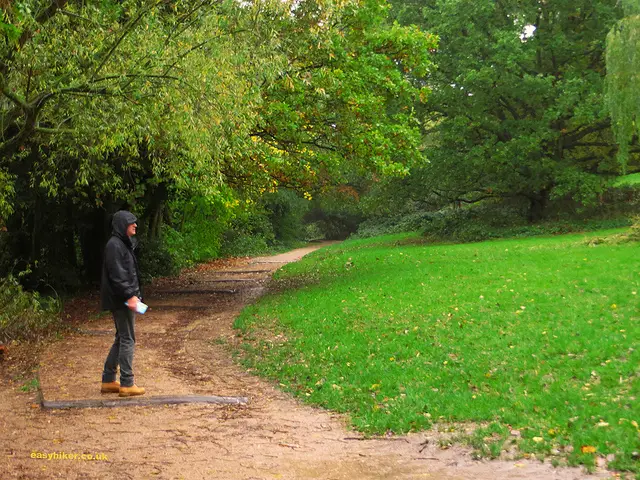 To explore Hampstead Heath, take the tube to Hampstead station and turn left, following the street signs and directions to "2 Willow Road", a building that happens to be located opposite the main entrance to the Heath.
Before we did this walk, I had never heard of 2 Willow Road, but it turned out that it is well worth a second look (if perhaps not a trip in its own right), having been designed by the Hungarian modernist Ernö Goldfinger in 1939. Many local residents at the time strongly resisted the project, including a budding young writer called Ian Fleming who would later wreak what you can only call a novelist's revenge on the Hungarian master builder.
Goldfinger lived in 2 Willow Road until his death in 1987, together with his wife, his kids and an Asian man-servant who could throw an iron hat in such a way that it would decapitate you instantly. (Sorry, but I could not resist.)
On the way to the Heath, you will walk through some of Hampstead's major streets, so look around a little to get an impression of what this part of town is like.
For many years, Hampstead was the place where journalists, writers and publishers used to settle down with their families (having spent their wild Bohemian years in Soho and Bloomsbury), but it has become so expensive now that only a few writers would be able to afford a family home here.
Nevertheless, Hampstead is still regarded as the "heart of literary London", and its local Member of Parliament is the Right Honourable Glenda Jackson (Labour), formerly of the Royal Shakespeare Company and twice an Oscar winning actress.
As the best way to acquaint yourself with the Heath, aim for Kenwood House in the north, making your way through the lakes on your right hand side once you are past the entrance. The gardens of the Kenwood stately home, a park inside the park, can be accessed either through Hampstead Gate (in the west)  and Highgate Gate (in the east). Check that out on one of the maps that you will find along your way.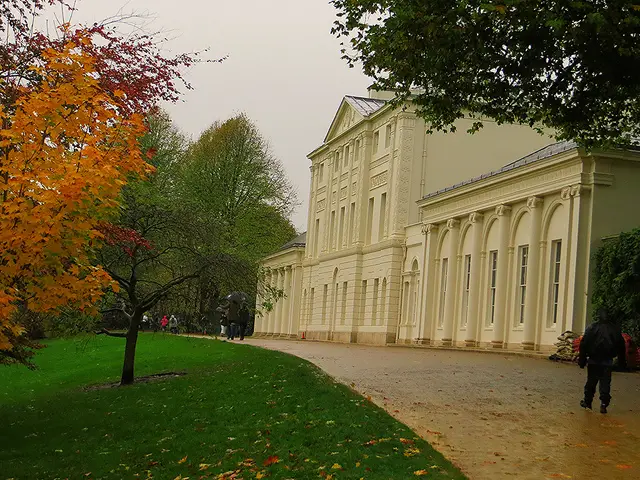 Kenwood House is an 18th century stately home that features a recently reopened museum (famous chiefly for its Rembrandt self portrait) and an excellent cafeteria called Brew House.
Take the time to explore the gardens with their landscaped walkways and modern sculptures including one by Henry Moore.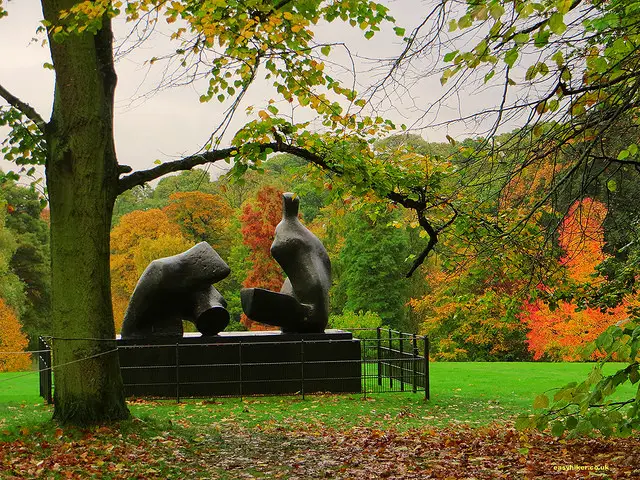 On the way back, make a detour to see Parliament Hill – that will cost you some time but is well worth it.
The Hill bears its name because Guy Fawkes and his fellow conspirators assembled here to see Parliament burn as part of their failed Gunpowder Plot of 1605. You get great views across London, but Parliament is strangely one of the few landmarks that you can't see – mainly, I assume, because the view has become obstructed by some newer developments.
But you can see the giant ferris wheel called the London Eye, which has been built right next to the (old as well as new) Houses of Parliament and which is higher than Big Ben, and let me tell you that it still looks quite small from here. Fawkes must have had pretty good eyesight if he thought he could see anything from here.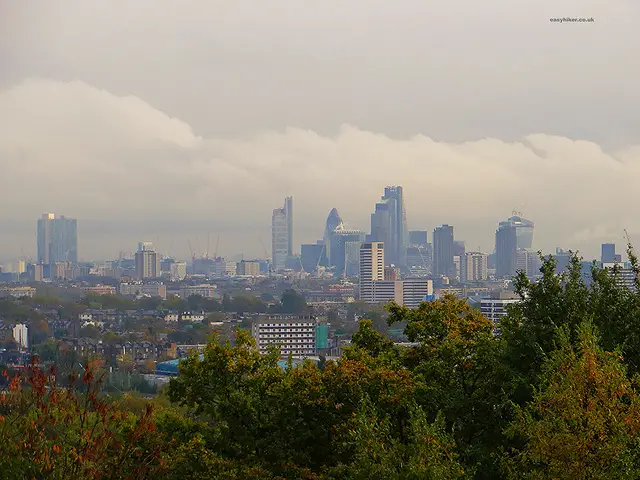 A little further down the hill, you could – if you wanted to – have a look at Hampstead Heath's bathing ponds, discreetly tucked away behind dense bushes. But be warned: they are famous meeting places for London's gay community. (Up to a point, this is true for the entire Heath, but only after dark.)
For the shortest way from here back to central London, go to Gospel Oak Station at the very bottom of Parliament Hill and take a train to Kentish Town or a C11 bus to Belsize Park underground station.
Have you been to Hampstead Heath, the odd one out among London parks?