Hiking in Holland
The Handelsweg from Oldenzaal to Hengelo
The Marskramerpad (or Handelsweg) stage from Oldenzaal to Hengelo was our first ever hike in the Netherlands – we had been to Holland before, but, to be honest, our walks there had been urban promenades rather than "proper" hikes.
This time, however, we were fully kitted out, both of us wearing hiking boots as well as backpacks with water and supplies for an al fresco lunch, and very much looking forward to discovering the trails of another country.
Starting on the market square in Oldenzaal, a short walk from the town's train station, we found the Marskramerpad marking …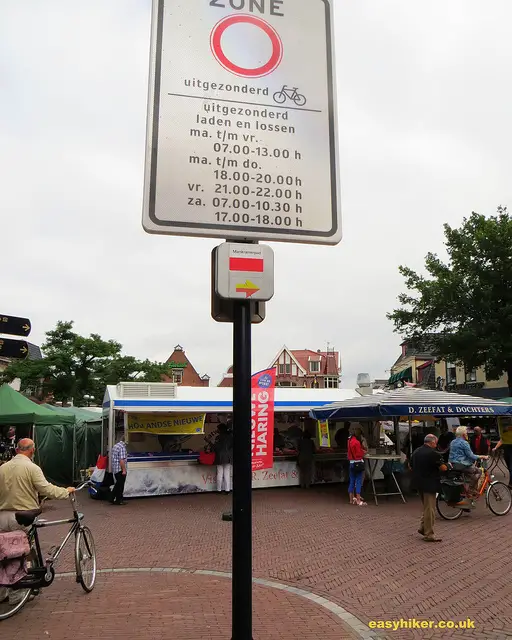 … but those markings were also a little confusing, appearing to take you round in a circle, and you never know whether you are heading west (where we wanted to go) or east, back to the German border.
In the end, we had to ask for directions at the local tourism office. (You can save yourself the trouble by leaving the town centre through Deurningerstraat, turning left out of the tourism office which is facing the town church.)
From here on, just follow the white-and-red markings.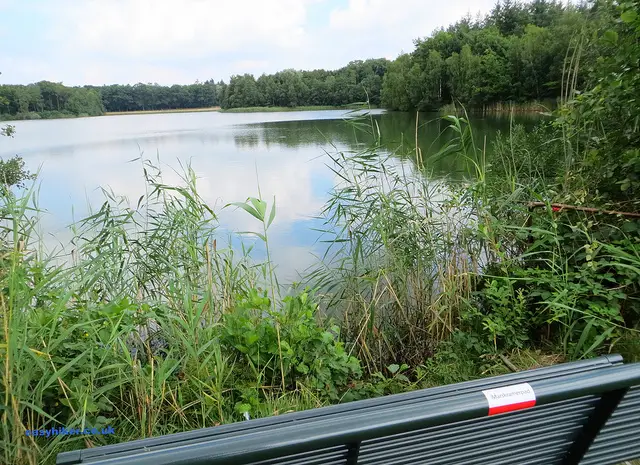 The first part of the route is rather pleasant, leading you through a forest to a handsome lake and then around it with some nice views on both your right and your left hand side …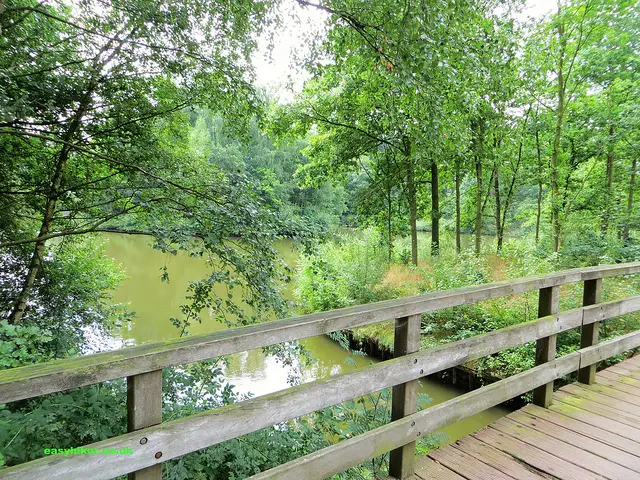 … and benches where you can have a picnic. (That's what we did.)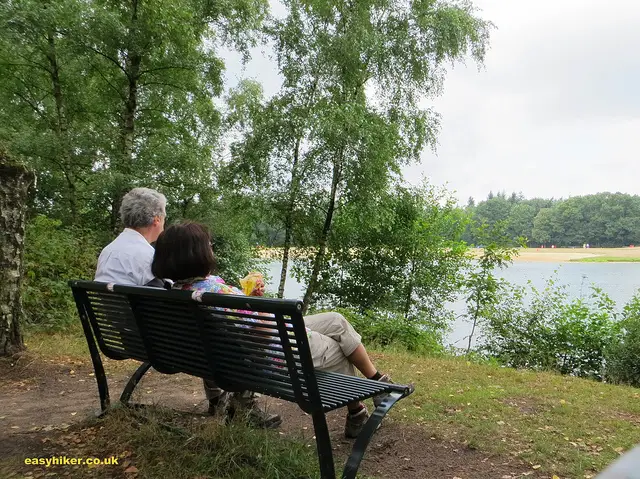 The Marskramerpad then proceeds in a broad curve around the town of Hengelo, where you can finish your walk in several different ways.
You can continue to either Borne or to the Carmelite monastery, for a walk with a total length (from Oldenzaal) of 12 or 15 km respectively.
We, however, decided to cut the stage short at the first opportunity, which was at Deurningen, after about 8 km.
Before you accuse us of being lazy so-and-sos, I would like to ask you to consider this: firstly, we had already done some walking around Oldenzaal, and it was nearly mid-afternoon.
Secondly, this was Mrs. Easy Hiker's birthday hike, and already at the lake she asked whether we were half way there (when we had in fact barely started), displaying her boredom with a subtlety that reminded me more than a little of the Eddie-Murphy-donkey in Shrek.
And thirdly, I had to admit that the walk was getting a wee bit repetitive, corn fields on the left, dairy cows on the right …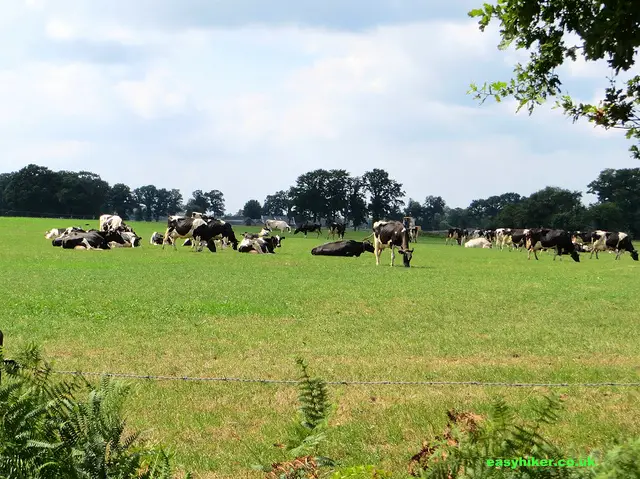 … and on the map it looked like we would only be getting more of the same. So Deurningen it was.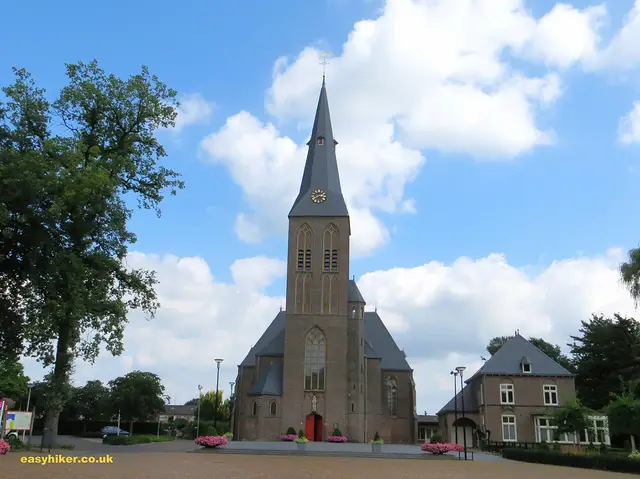 Thankfully, there turned out to be a bus to get us out of there, once every hour, in the direction of Hengelo. This bus, however, does not circulate on Sundays when you have no option but to walk all the way to Hengelo train station.
This – judging from the window of the bus – appears to be a fairly long (another 4 to 5 km) and unattractive walk, and you have to cross the motorway on a bridge which seems to have no sidewalk. So, my advice is not to attempt this on a Sunday at all.
Something else about the local transport that you should know if you are coming from Germany: the Grenslandexpress train from Bentheim to Oldenzaal is not included in the cheap day network tickets that you can get from German Rail.
Tickets, however, are inexpensive: the round-trip from Bentheim to both Oldenzaal and Hengelo on Wednesdays and Saturdays  (only in August, though) costs a mere € 2.50 per person. We asked an official at the train station how much it would cost on other days, and he said it was € 5.00 – adding, rather sweetly, "I think". At any rate, there is always a conductor on the Grenslandexpress to whom you can pay your fare, so don't be afraid to be fined for travelling without a ticket.
So what's to say about our walk on the Marskramerpad?
On the one hand, I was a little disappointed, mainly because the trail was simply … well, not quite Dutch enough. There were no windmills, no canals, no features in the landscape to suggest that you had actually crossed the frontier from the neighbouring Münsterland area in Germany.
On the other hand, however, when we returned on the train in the afternoon, passing Oldenzaal station and the water tower behind it (where we had taken photos earlier that day), it felt that a week had passed since then. So the walk could not have been that boring, after all.
And when I asked Mrs. Easy Hiker whether she had liked her birthday walk from Oldenzaal to Hengelo, she did not hit me over the head with her water bottle. That, in my experience, is a "yes".