Winter Walks in the South of France
Nice is the French Riviera's largest town – and also has the largest parks
Everybody who travels to the French Riviera will get to Nice sooner or later.
This is not always something that happens by design. Many people only come here to catch a connecting train or a plane, finding themselves with half a day or more to kill. So what is there to do?
The Old Town of Nice, the largest, most lively and most interesting in the region, is certainly worth a visit, and so is the Promenade des Anglais, the Champs Elysees of the Cote d'Azur. (Conversely, the Avenue Jacques Medecin, the town's largest shopping street, offers little more than the same set of mid-market chain stores with which you will be depressingly familiar from your own hometown.)
But let me suggest an alternative way of passing your time.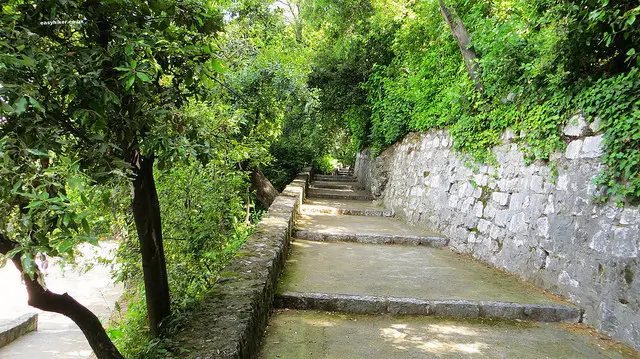 After all, one thing which distinguishes Nice from all the other towns along the coast – one of its outstanding "unique selling points", if you so wish – is that it offers you the opportunity of walking through a genuine piece of Mediterranean landscape in the middle of town. Whereas public gardens in most other Riviera towns are just big enough to accommodate a few trees and a few benches (for old men to congregate and agree how much better everything was under de Gaulle), Nice boasts some proper green spaces with real Mediterranean flora and fauna.
Most famous among these is Mont Boron park in the east of town, but that's a little far out, perhaps, particularly if you only have a couple of hours. (Anyway, we will come back to that in a different post some other time.) So for a brief walk in winter – or indeed any other time of the year – I recommend the gardens around the Chateau de Nice, conveniently located just off Place Garibaldi in the middle of town.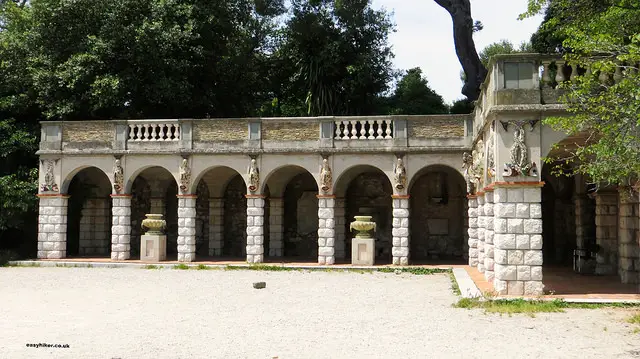 You will have to do a bit of climbing, however, because the Castle was built in the 11th century on top of a rock, eventually becoming one of the mightiest medieval fortresses of the Mediterranean world. Almost immediately, houses sprang up to benefit from its protection – remember: these were uncertain times, and not for nothing were all towns in the area built on the top of rocks or high up in the mountains.
Almost inevitably, the castle came under attack repeatedly, most famously in 1543 when it was besieged by the Ottoman Army. According to local legend, the battle was decided by a washerwoman called Catarina Segurana who chased the Turks away by an "act of bravery and provocation", as the official tourism board's website puts it rather sweetly.
Actually (or not, in all probability), Ms. Segurana was baring her behind on top of the castle wall, thus offending the Muslim besiegers' sense of decency so profoundly that they immediately packed up and left. The City of Nice still remembers this heroic deed every year on 25 November, the patron's day of St Catherine.
The castle and its surroundings were destroyed in 1705, and the area was turned into a park soon after, although some of its most prominent features, such as the waterfall …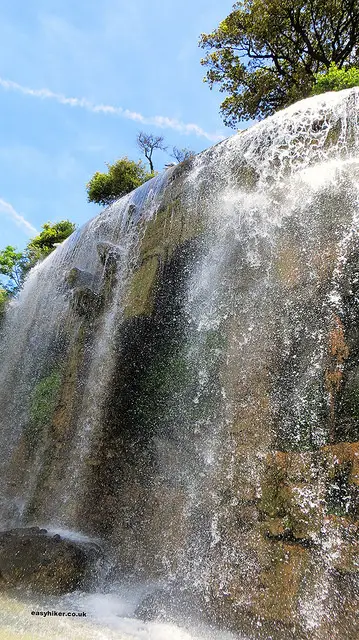 … were added in the 19th century, while some others …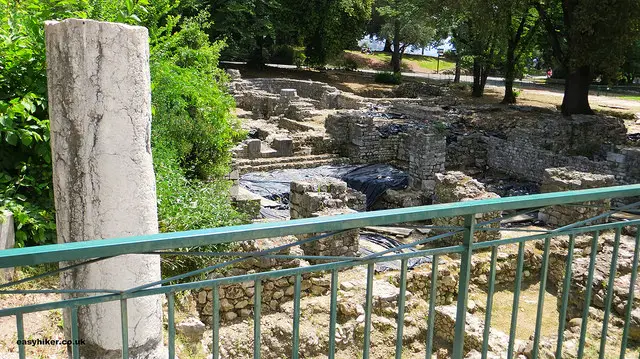 … appear to have been around for a great deal longer.
At any rate, there is enough to explore on different levels of the hill to keep you busy for an hour or two …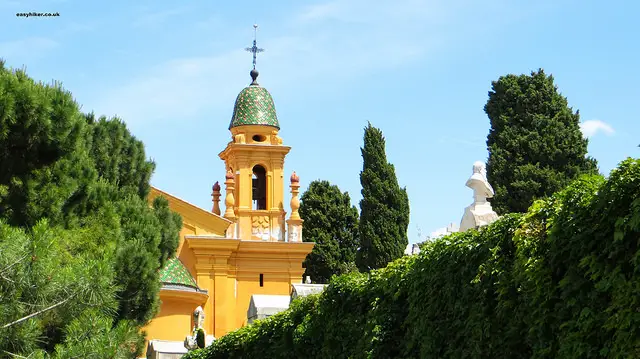 … and, of course, the views over the Baie des Anges and downtown Nice are always splendid …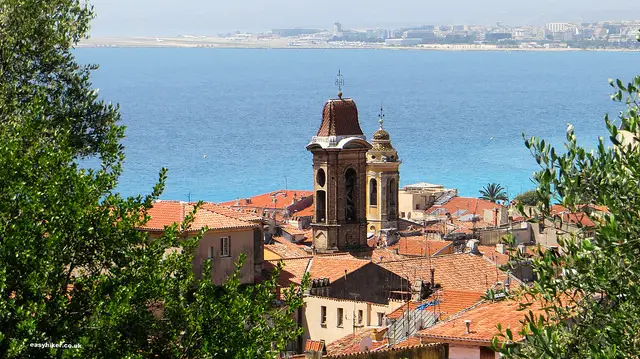 … as is the panorama in the opposite direction.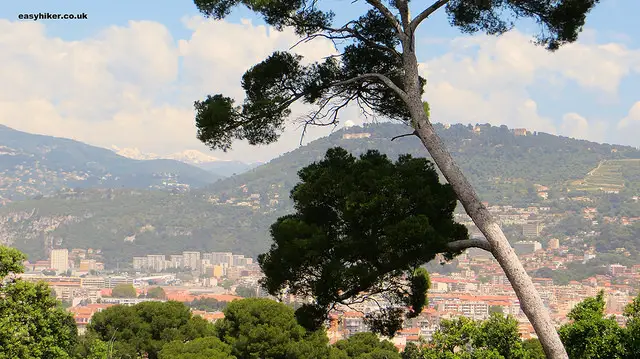 If you come here in June, by the way, don't be alarmed if you see quite a lot of red flags around: the gardens of the castle are where the local branch of the French Communist Party celebrates its annual Fete du Chateau – with speeches, but also with pop music concerts and excellent food. The Fete is actually more of a joyous get together than a political rally – after all, they may be Communists, but don't forget that first and foremost, they are French.
Read part 1 in Menton and part 2 in Monaco of our French Riviera Winter Walks series.
Don't miss more of our walks for the whole year round in the French Riviera by subscribing to our free updates via email or by following us on Facebook.