Where to Go in Germany
An Old Peep Show Machine
In the age before computers and video games, itinerant amusement parks in the  30s to the 50s were the place kids and adults could  have some fun.
At the end of our day hike on the Siebengebirge south of Bonn in Germany, we chanced upon these vintage games machine circa 30s and 50s . On offer was a mechanical fortune teller, a peep show into a "paradise of beautiful women" and a few "Road Racing" machines, the precursor of Grand Theft Autoor at least how it would look like if Sony or Sega games machines were never invented.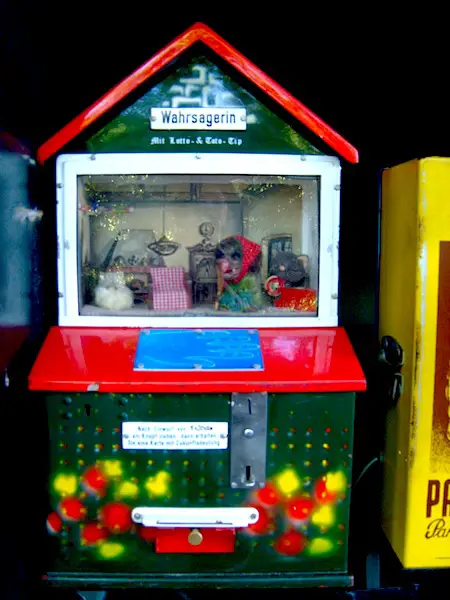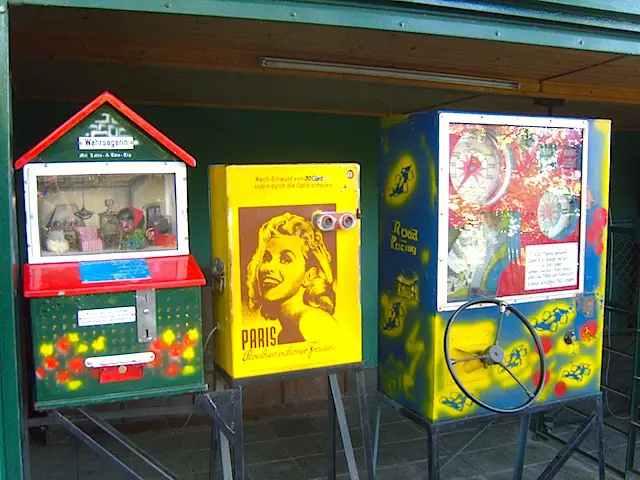 Easy Hiker Jr, adept at Grand Theft Auto, tries his hand at the father of all road racing machines.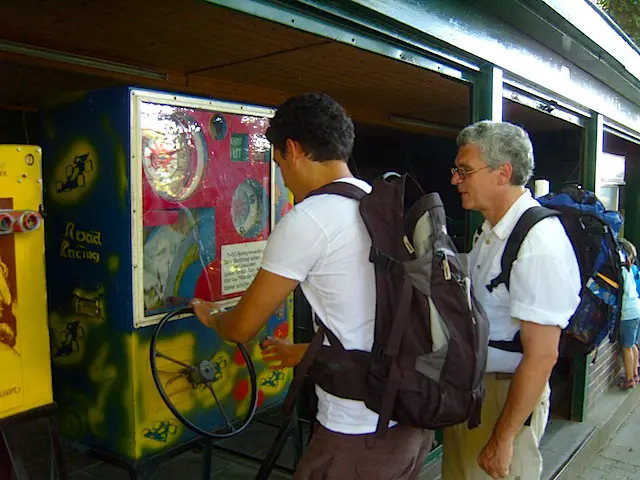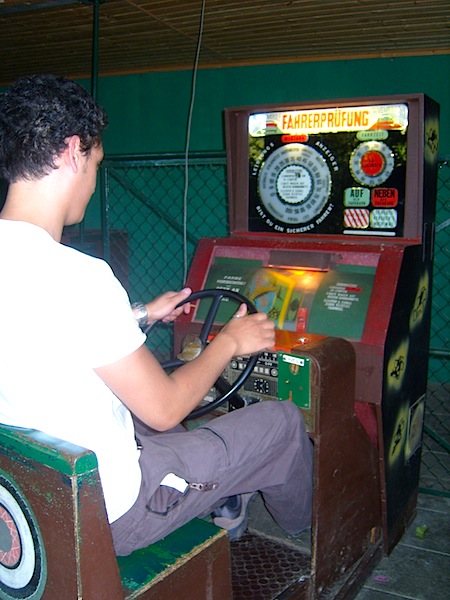 But it's a peep show machine for Easy Hiker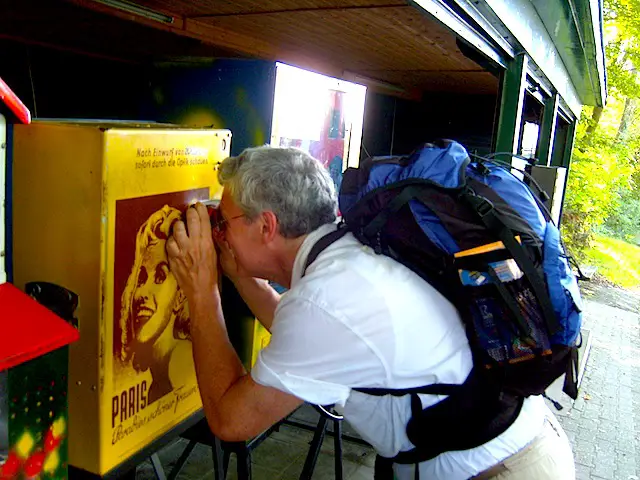 What would you have gone for? Honestly now.