I have always found, going (a long way) back to the time when I was a child, that the week between Christmas and 1 January had something magical about it: the old year is clearly over – newspapers and TV schedules are full with reviews and "this was the year that was" analyses – while the new year still lies in hiding somewhere, slouching towards Bethlehem to be born.
Read also: Themed Walks for your holidays!
For hikers and walkers, too, this is a week between what was and what will be: a time to reminisce and a time to look ahead, a time to plan. But also perhaps a time for reflections of a more general type and to indulge in some great travel writing of the past year.
Some reading to prepare your travel adventures for 2017
Now I am sure you don't need me to help you reminisce about your own travel adventures of 2016, but here are a few suggestions of where to go in 2017 and of what you might want to read until the new year party starts, beginning with an extract from the latest book by Graham Robb. (Simply click on the image for the entire article.)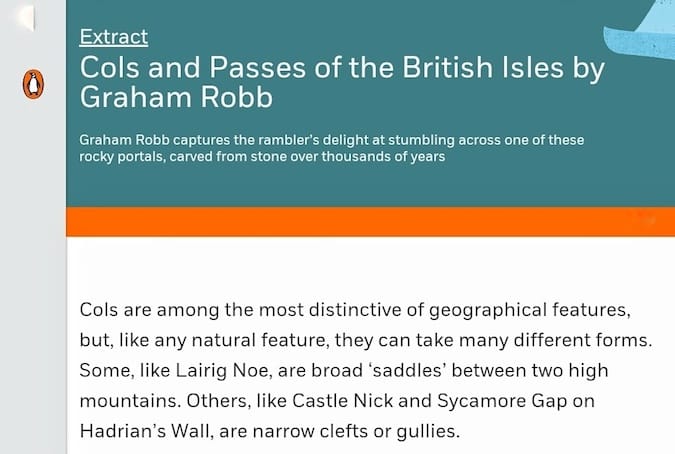 Graham Robb is perhaps the most stylish and intelligent contemporary English writer on anything that has to do with France as well as an enthusiastic cyclist (plus an occasional hiker), and with this book, he has managed to tick all of those boxes at the same time. It's too late, obviously, to give this book away as a Christmas gift, but never too late to give it as a present to the one person nearest and dearest to you, i.e. your precious self.
Christmas may be over, but the season of sharing joy and interesting little facts continues. In this spirit, I would like to draw your attention to the following account of an outdoors adventure that went seriously awry, the most fascinating piece on hiking that I have read all year.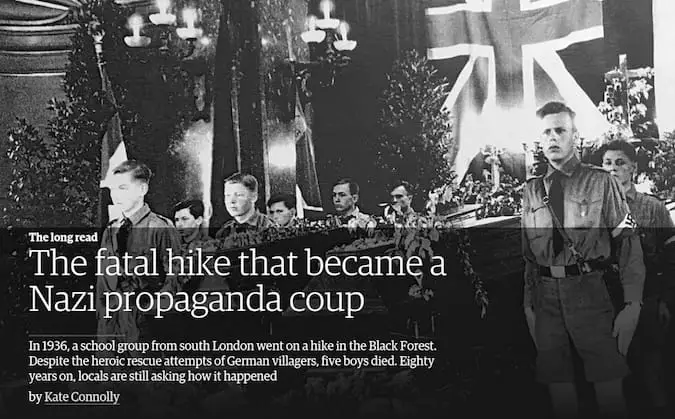 If you – like me – read a lot about hiking, you will be surprised at the large number of famous people who have walked for pleasure and inspiration, from Aristotle to Samuel Beckett. Many of these would fall into the category of the "usual suspects" (Wordsworth, Nietzsche etc.), but there will always be some who do not – such as this writer, most people's very idea of urbanity and metropolitan sophistication.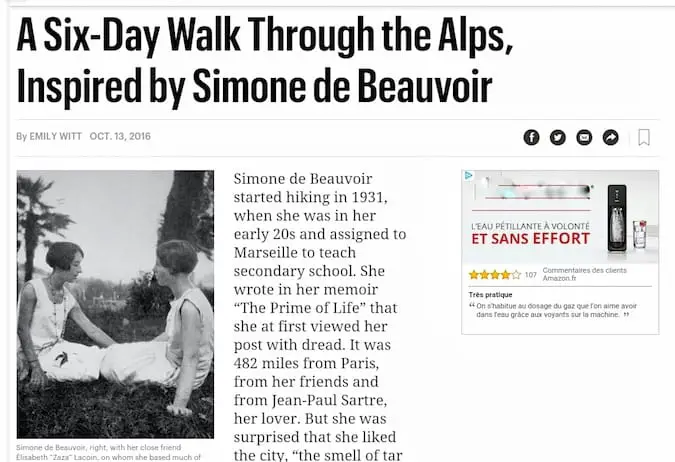 Now I invite you to leap across the great pond into the New World where they do things differently. Not always better, mind you: European hikers are often told by their American friends that anything that they are doing is just a gentle stroll in the park and that "proper" hiking is only possible in the United States. Well, perhaps, but there is a lot to be said for the European philosophy on hiking, too. Do you also think that the US is the Promised Land for hikers? Then prepare yourself for some uncomfortable facts.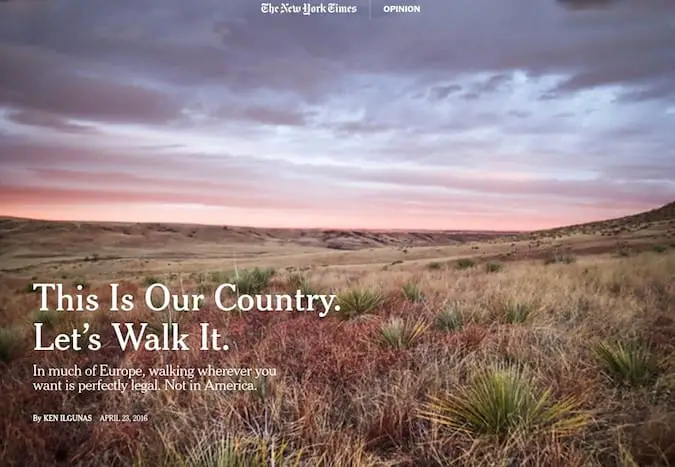 Not that there is anything wrong about a stroll in the park. You will be surprised at how much there is to discover – as long as you pick the right park.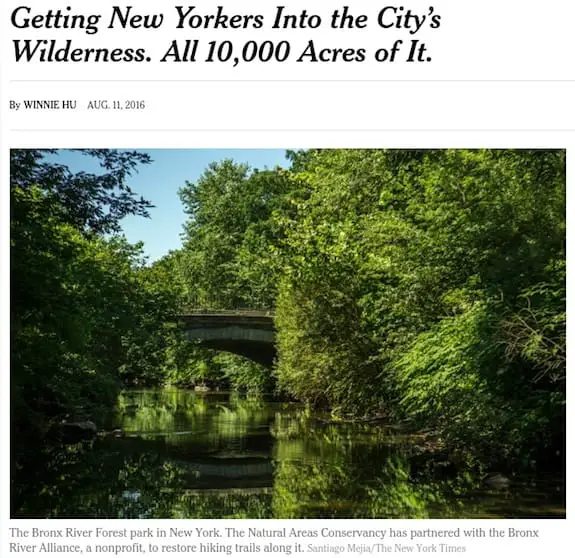 Finally, here is something for the armchair traveller …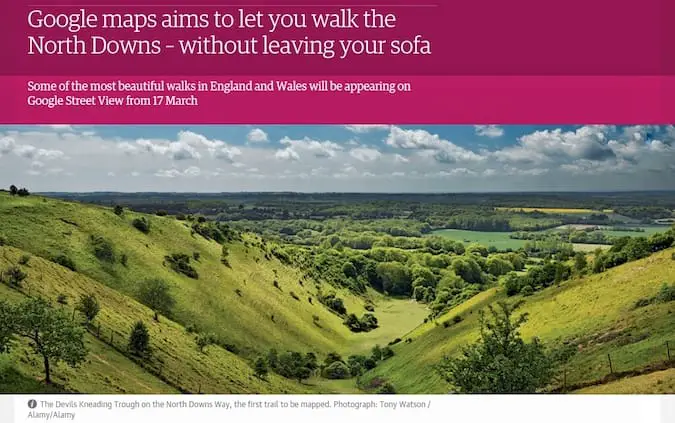 … and something for all those who take the long view when making their travel plans.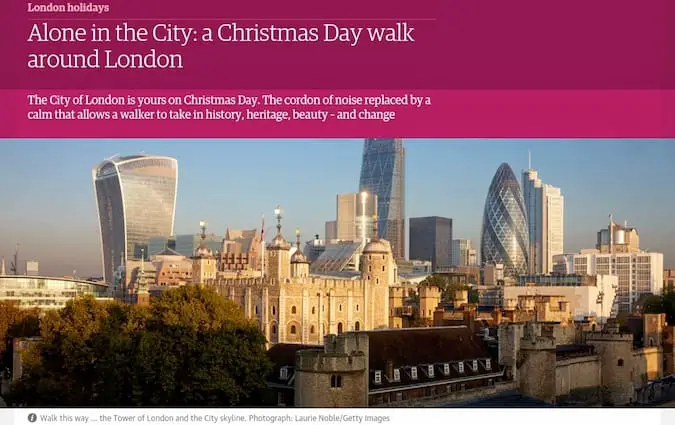 After all, there are only 360-or-so days left until next Christmas.
But first, we wish you a happy New Year. May all your travel plans come true!
All year round, we give you tips on where you can do your easy hikes and themed walks. Don't miss them! Subscribe to our free updates via email. You can also follow us on Facebook and Twitter. Why not include us in your G+ circles too?