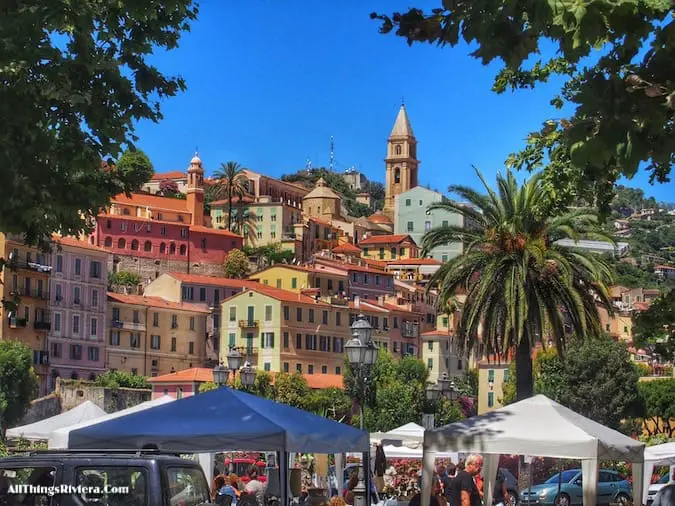 I must have advised you several times already that, if you take a trip to the French Riviera, you should combine this with a brief visit to Italy.
On my list of suggestions, this is one of the top "Things To Do on the French Riviera" (right behind gate-crashing Brad Pitt's yacht-warming party at the film festival in Cannes and bankrupting the Monte Carlo Casino).
Ideally, you would go further inland: hike in the mountains around Apricale and Molini di Triora or take a coastal walk in Cervo and Sanremo, but in reality, I know that most of you will get stuck in Ventimiglia. Many visitors find it simply too arduous and complicated to go further. It is not that hard, in fact, but I can sympathize: if you come from Nice or Cannes, which easily takes one hour or more, do you really want to spend another hour in another train or bus?
So Ventimiglia it is for most of you. Which is why today I want to help you to get a little more Italian bang for your buck  for your visit.
The temptation is to stay in lower Ventimiglia, the busy New Town between the train station and the Mediterranean, to have a meal in a seafront restaurant and an ice cream, to have a look at the shops or better still at the Friday Street Market, said to the biggest in the whole of Italy. Which is exactly what nearly all the French day trippers do.
Here, however, is an alternative:
My recommended brief visit to Italy!
Make your way from downtown Ventimiglia across the river Roya via the pedestrian bridge …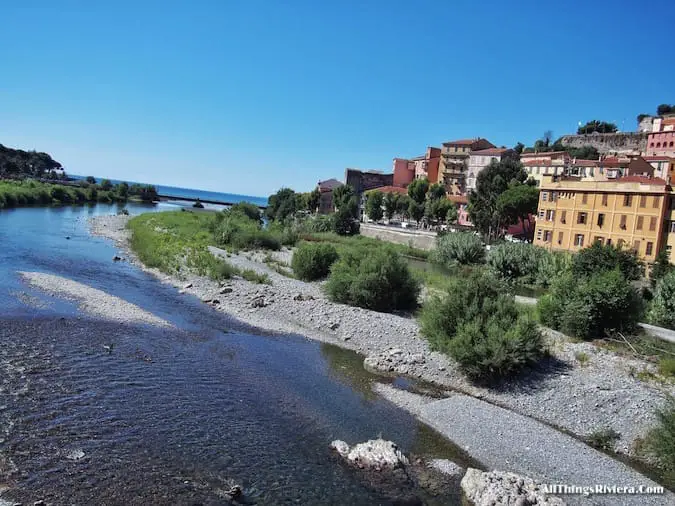 … to the Piazza delle Costituente.
Just before the tunnel on the far side, walk up the narrow staircase and turn right into Vico del Mulino. A few steps away from the town centre, and you will already find yourself in a different world.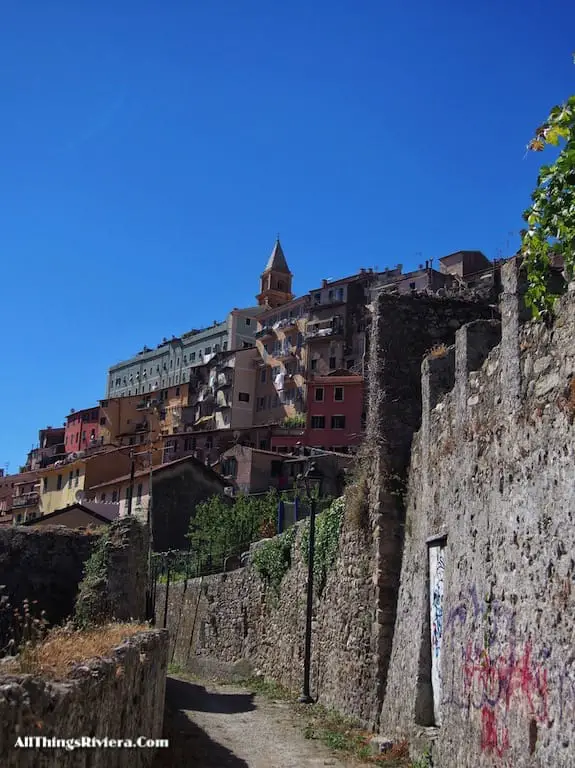 Continue into Scala Santa until you arrive at San Michele Church.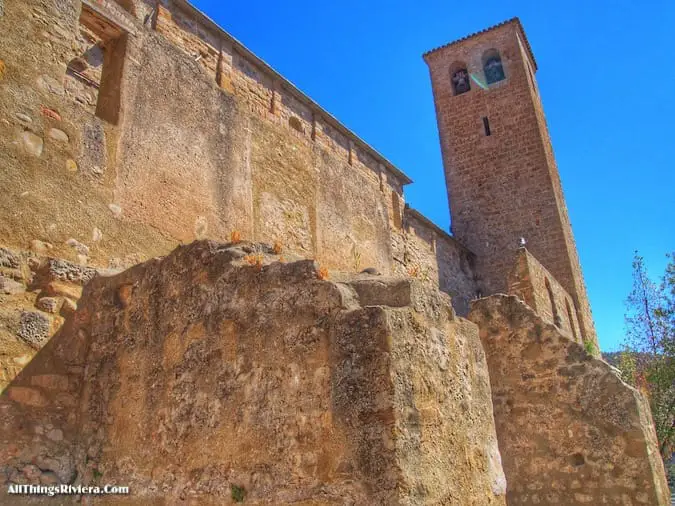 This church is one of the oldest buildings on the entire Riviera coast. It was built in the 11th century, although it is only the right nave of today's building which has still preserved its ancient fabric. Inside, you will find artefacts that are even older than that: the original architects integrated two milestones and a column into the crypt that had been taken from the old Roman Via Julia Augusta, the road that used to connect Rome with her rich provinces in Southern France.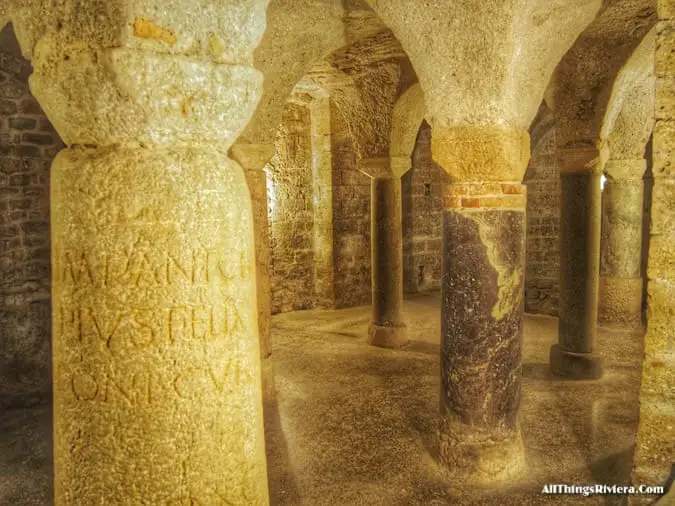 Walk across the little piazza in front of the church into Via Appio …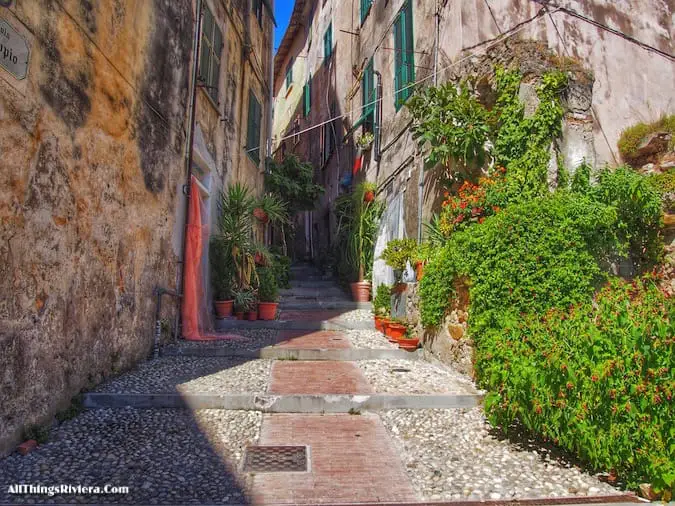 … and then take a left turn into Vico Saonese which will eventually merge into Via Garibaldi.
Turn left and continue straight into Via Lascaris, the heart of Ventimiglia's Old Town, …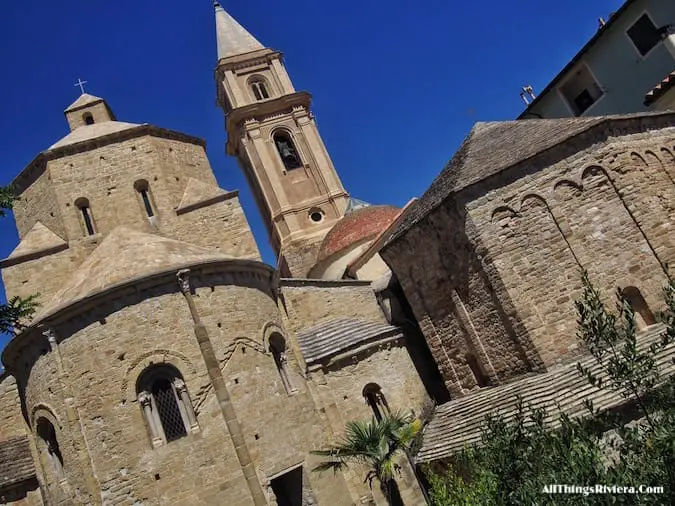 … but on your way, you should step a few times from Via Garibaldi into one of the narrow side streets on your right hand side.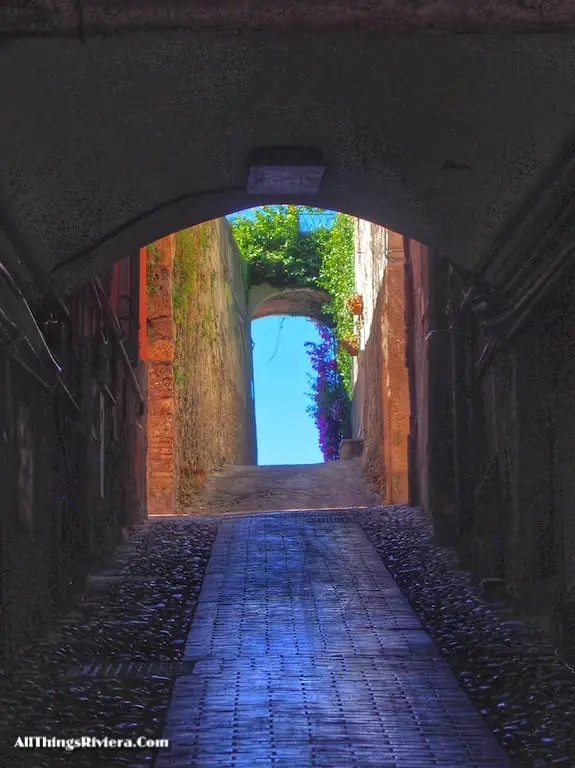 You will come to the main road on the Old Town's southern edge, called Corso Verdi, from where you can get magnificent views across the entire coast, from Menton to Monaco and beyond.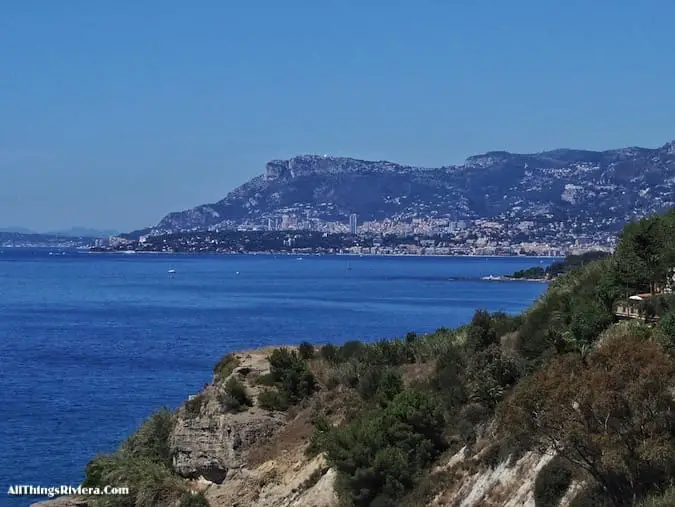 The fascinating thing about Ventimiglia's Old Town is this: it is generally assumed that border areas are places where the cultures of the two neighbouring countries meet and, up to a point, merge. But in fact, this does not always happen. Quite often, the cultural traffic is pretty much one way, and it certainly is between Italy and France: anything east of Nizza is fairly Italian in taste and outlook, but as soon as you cross the border, there is nothing which tells you that France is only ten or twenty miles away. Look around you, and you might as well be in Sicily.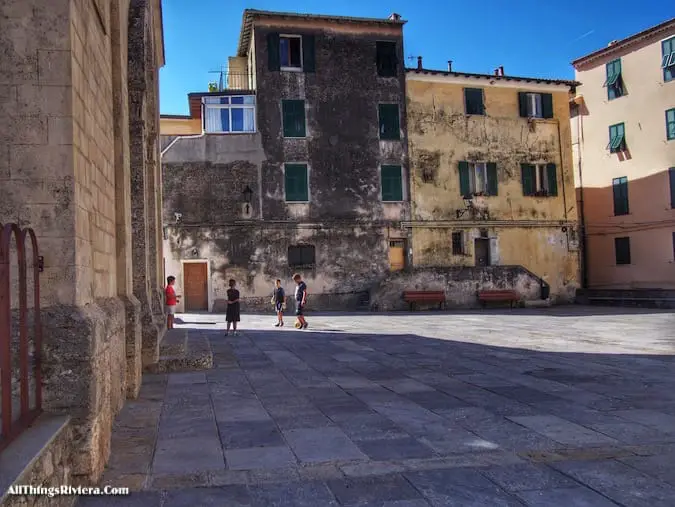 And there is something else. Lower Ventimiglia with its small shops that sell electric household goods and gentlemen's shoes looks as though it was stuck in the 1970s. In upper Ventimiglia, not much appears to have changed since … well, how far back do you want to go?
Looking down the streets, you never know what will be coming around the corner next: Sophia Loren with a water melon under her arm, followed by a gaggle of street boys and the eyes of every man in town, or the Count of Ventimiglia on horseback, leading an army of armour-clad warriors, trumpeteers and troubadours into the Second Crusade. Take away the scooters and the little boys in football jerseys, and the streets cannot have looked significantly different in the late Middle Ages.
So, when you come from Nizza or Menton, you are travelling not so much into a different country (it's all Italy, in a way), but through time. Think about it: how many times can you do that on a holiday – and all of it only a few train stations away.