Considering we have sung the praises of Regensburg in our last post, it seems all the more unforgivable that we failed to mention the city's key asset on the central European tourism market: the fact that its entire (and fairly substantial) Old Town has been declared a UNESCO World Heritage Site.
You are forgiven to ask, how come, that a medium-sized city in provincial Germany of which until now you had heard little, was found deserving of being listed among the "1031 Wonders of the Modern World" (latest count)?
Scanning the official literature on Regensburg, you will read a lot about medieval trade, the Perpetual Imperial Diet (which appears to involve the digestion of a great number of duchies and minor kingdoms) and the transcontinental silk road without ever quite finding out why. Which is quite strange, actually, since the true answer as to Regensburg's claim to membership in the UNESCO Hall of Fame can be summarized in a single word: stone.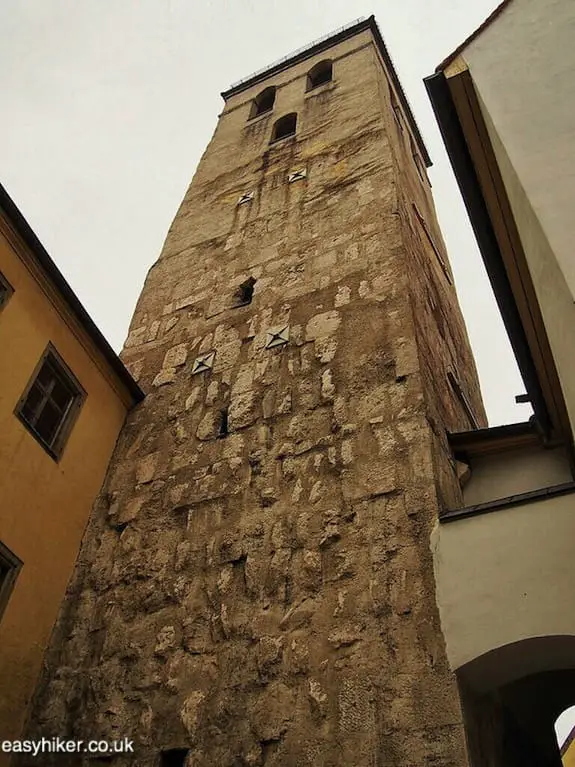 You see, when Regensburg was at its peak, most cities in Europe – the large as well as the small – were mainly constructed from wood, which was ubiquitous, easy-to-build-with and relatively cheap. Flame-repellant or resistant to the frequent town fires it was decidedly not, which is why nearly all medieval buildings and their townscapes are gone.
Regensburg, conversely, is still there, because it was largely built of stone. (Nobody appears to know why. I tried to look for more on this but failed to find anything.) This is why today, it accommodates the largest medieval townscape north of the Alps.
Start your walk through Old Regensburg in the south of the town centre, near the train station or the residence of the Princes of Thurn and Taxis …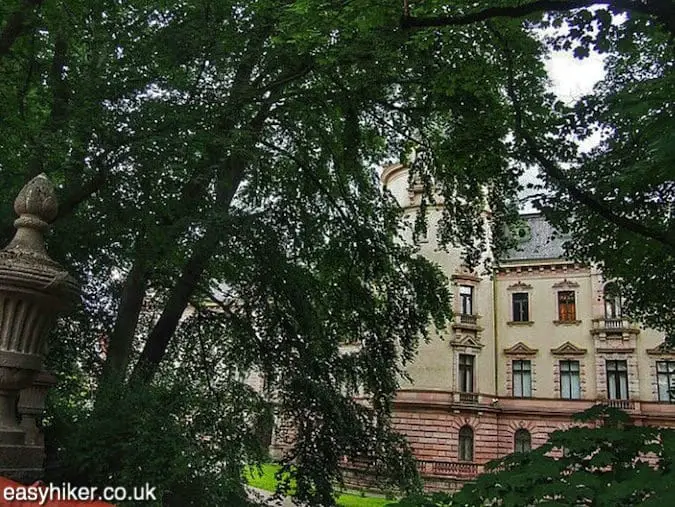 … passing through the green belt that surrounds the historic part of town …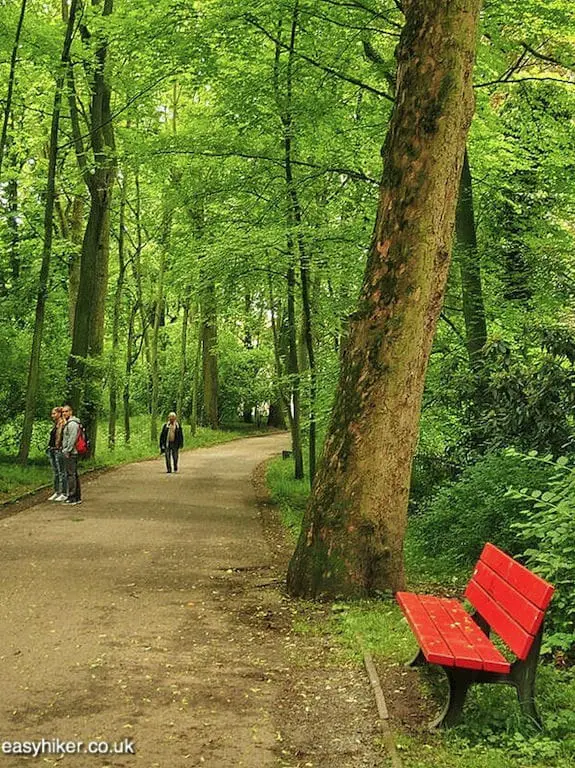 … and beyond this green belt, you are probably best advised to just "let your feet do your thinking": follow your gut instinct and go wherever it looks most interesting, through narrow lanes …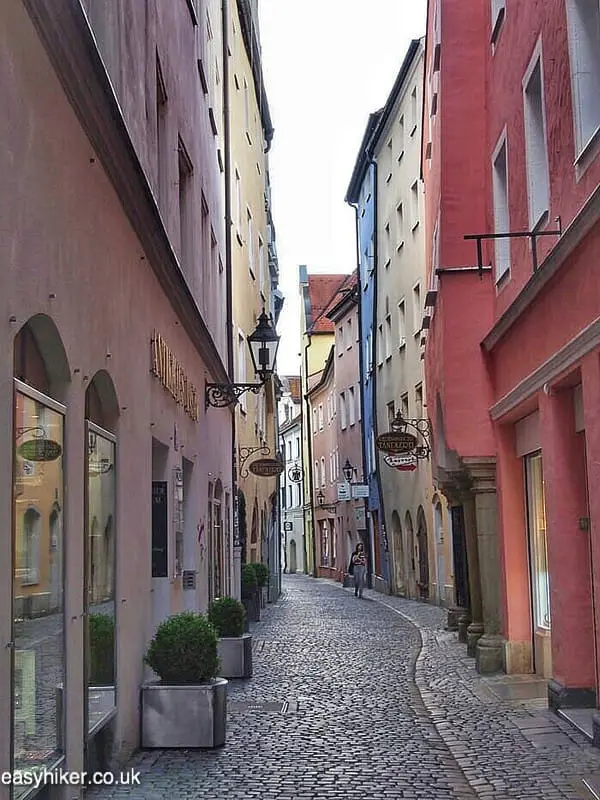 … arcades …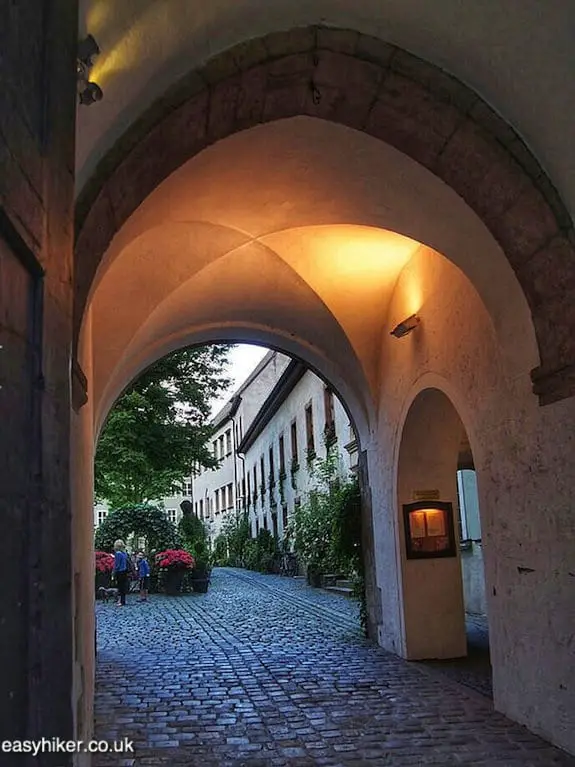 … intimate courtyards …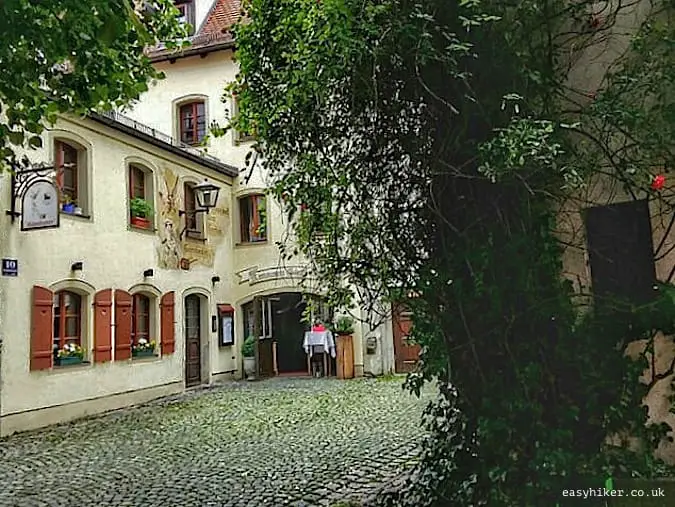 … and across wide urban piazzas into which the network of medieval side streets occasionally opens.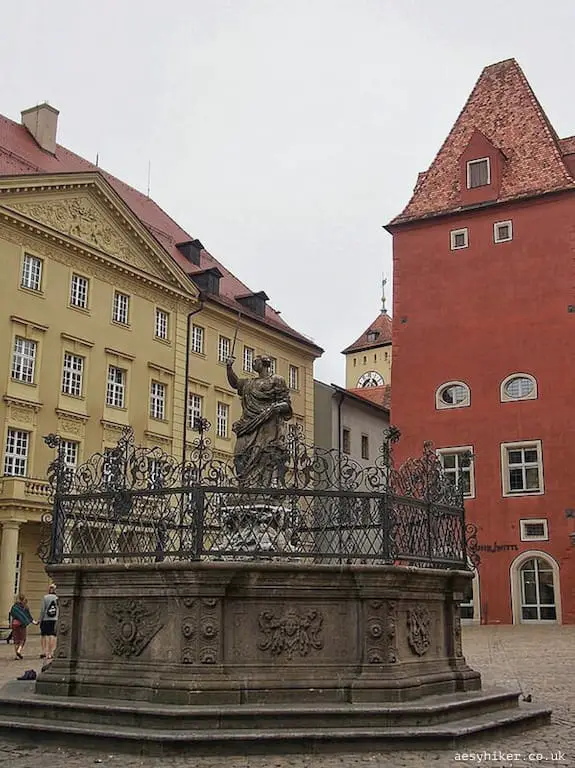 Just three pieces of advice: firstly, and most importantly, never lose sight of the towers of Regensburg Cathedral which mark something like the northern end of the Old Town. This is, more or less, the direction into which you should be heading.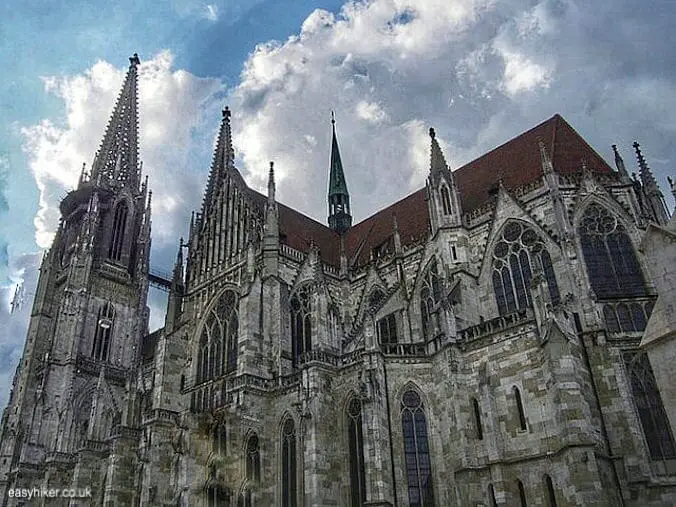 Secondly, make the effort of peeking into some of the churches you are about to pass, such as the rightfully famous St Emmeram's Basilica. Approaching its entrance, which is almost hidden behind a small cemetery and some Romanesque stonework …
… you will find some of Germany's most splendid Baroque church interiors. Just to show that the history of this fascinating city did not stop at the end of the Middle Ages.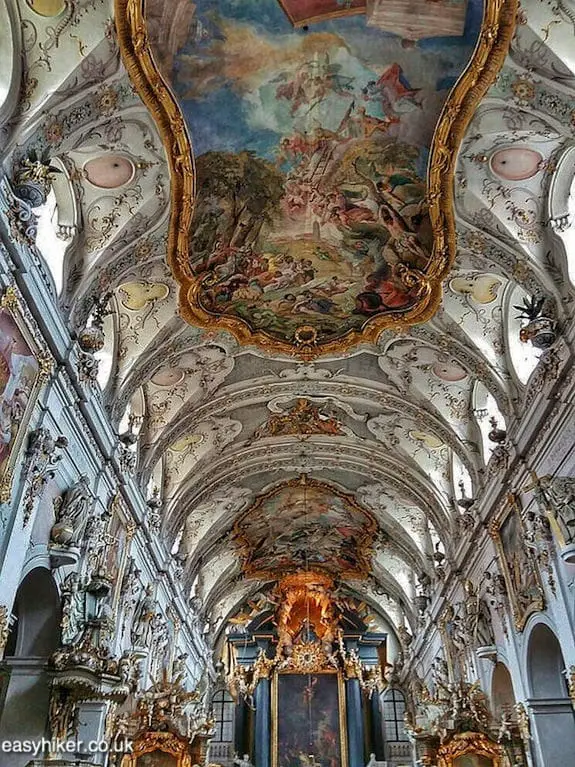 And thirdly, once you have made it to St Peter's Cathedral, take a few steps further to the famous Wurstküche, right on the bank of the Danube and underneath Regensburg's famous Steinerne Brücke ("stone bridge"), for what may be the best plate of fried sausages you will enjoy in a long time. In contrast to Bavaria's post-breakfast snack of weisswürste, you are allowed to have them all day!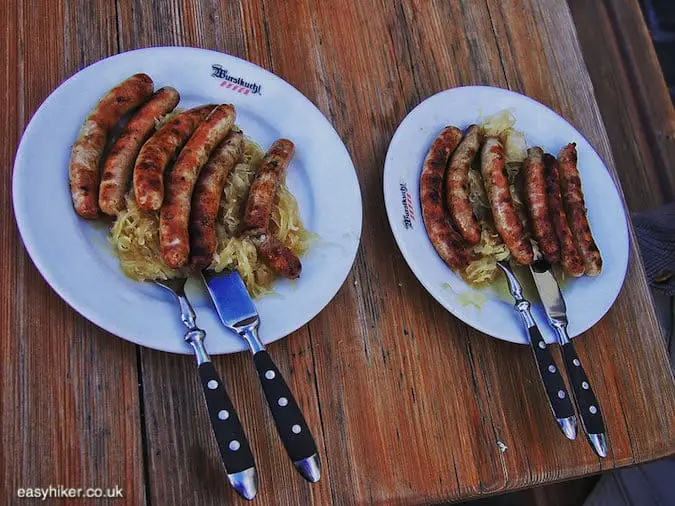 Don't fail to join us in our walks along the Danube. Come and be sure to join us by getting the latest post. Subscribe to our free updates via email or follow us on Facebook, Instagram and Twitter. Why not include us in your G+ circles too?