Where to Go in Germany
Germany's Best Kept Secret
The Sauerland is one of Germany's best kept secrets, unknown even to many Germans (at least to those who live outside of the Sauerland's home state of North Rhine Westphalia), never mind to foreigners.
And since it is such a quiet and unspoilt area, it is, of course, all the more attractive for hikers: with its low-lying hills and gentle slopes, the region is neither too challenging nor too boring, and there is a wide range of different trails, some of them featuring open countryside and splendid views, while others are leading through dark and dense forests.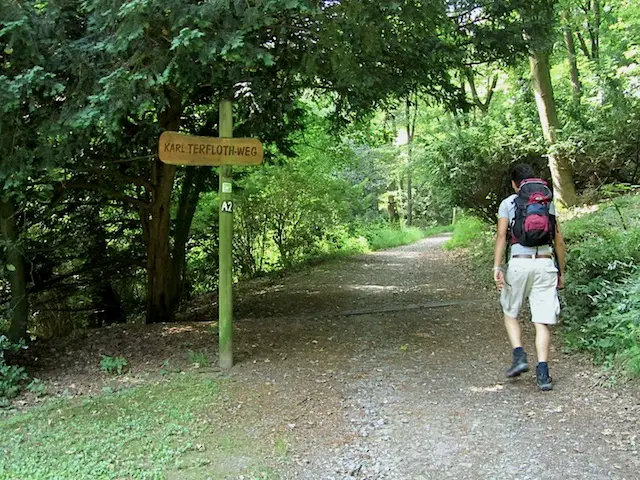 But where and what exactly is the Sauerland? After many years of squabbling, etymologists appear to have agreed that the term derives from a local word for the "southern lands", while the equally old dispute about where the Sauerland starts and where it ends has never been completely settled.
The area is a hodge-podge of mountain ranges that come from all sorts of directions before roaming off into regions that are known under other names.
In many ways, Sauerland is an umbrella term for that part of North Rhine Westphalia, Germany's most populous state, which is not the agricultural (and rather flat) north, not the urban-industrial middle section and not the prosperous Rhineland in the south either but that "other bit" stashed away in the bottom right hand corner.
It is full of modest hills and large mountain reservoirs (two of which were the targets of the famous dam busters raid in WWII) but relatively short of people. Few folks outside NRW know what it looks like, while the inhabitants of NRW themselves regard the Sauerland a little like the local version of the Appalachian Hills. Whenever a window in one of its farm houses opens, they half expect a banjo-playing kid to peek out.
The eastern section of the Sauerland – which features the Rothaargebirge and the Rothaarsteig hiking trail – is the more mountainous one: in parts high enough even to allow some serious skiing from January to March.
Our two walks of this week will, however, focus on the area's western region.
The Sauerland-Waldroute, the 240 km long "forest trail" from Iserlohn to Marsberg in the east, leads through relatively sparsely populated areas, which is why some of its individual stages can be quite long – as long as it takes before you reach the next town or country inn.
Since we only arrived at Iserlohn a few minutes before lunchtime and did not want to stretch out our hiking into the evening, we played safe and went for a route that covered only parts of Stage 1 before looping back to the starting point of Iserlohn.
Out of Iserlohn's "hiking train station", turn right in the direction of the Parktheater and turn left into Südstraße. On the Alexanderhöhen parking lot, you will find an information station with a map of the trail and some useful facts about the area. From here on, just follow the W.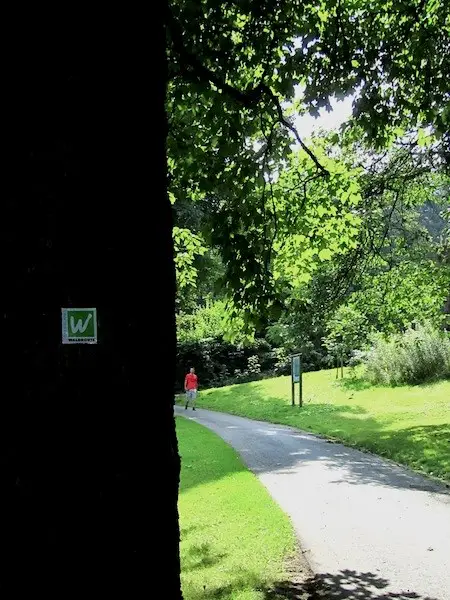 Continue past the Rupenteich lake …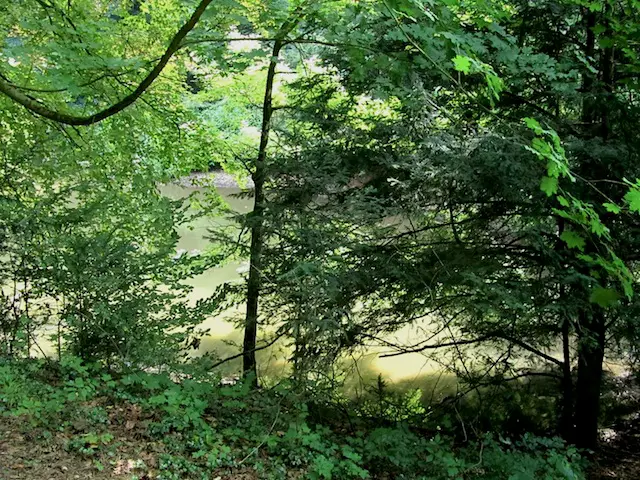 … to the Danzturm, the first major landmark on the trail.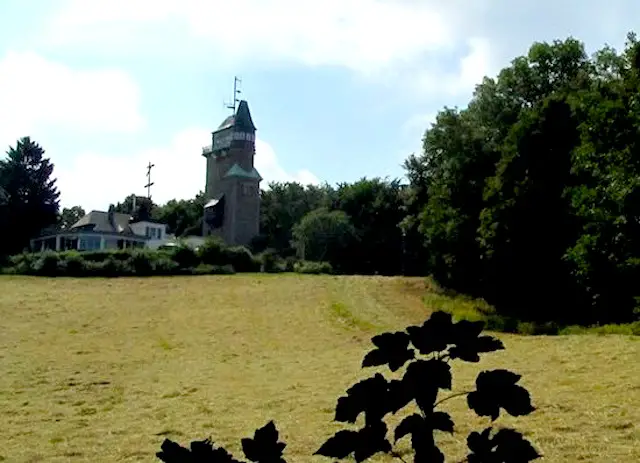 The tower – you can climb it for some great views over the entire region – was built in 1909 to complement a telegraph station which had been built in 1833 as part of a network to transmit optical signals, from mountain top to mountain top, on behalf of the Prussian army. The station – closed in 1849 – still exists and now used as a restaurant.
After about 5 km, you will reach a large meadow …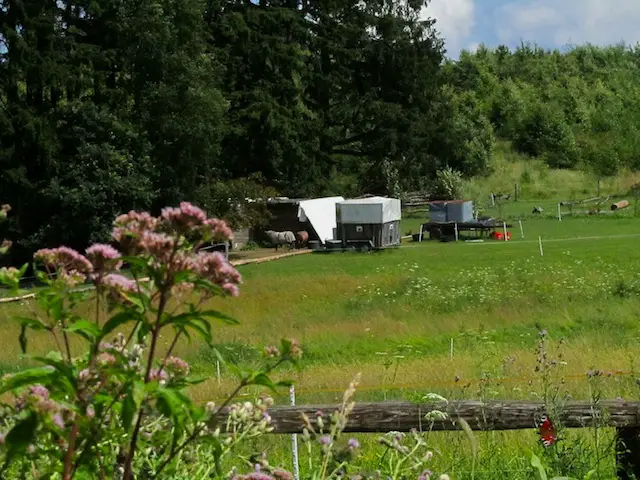 … having passed two benches located side-by-side on the left hand side of the trail: this is where you must turn left into the forest. From now on, follow the diamond …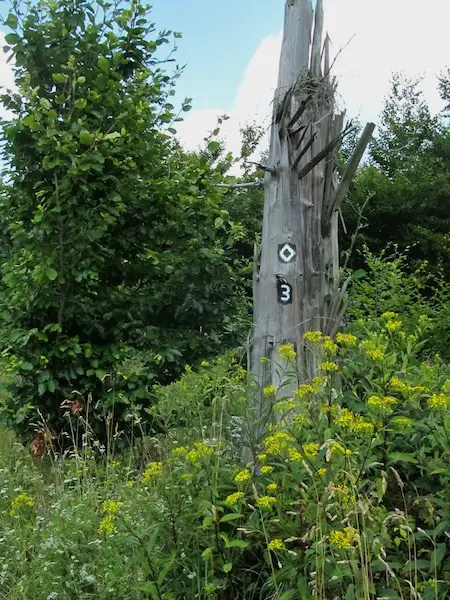 … through more dense forest all the way back to Iserlohn.
The entire walk is 12 km long, but passes surprisingly quickly. Normally, Easy Hiker jr and I are just about the slowest of slowpokes, so if we want to know how much time we will probably need for any given trail, we take the upper end of the estimate and then add some.
This time, however, we clocked in after a "regulation" three and a half hours, which meant that we had time enough to explore Iserlohn city centre a little, have a couple of beers in a cafe on the town square and even take a little nap in our hotel room to be ready for the town's annual Summer Festival in the evening. (This was an added and unexpected bonus for us, but provincial Germany is full of surprises, particularly in the summer season. It is always a good idea to check the local events calendar of your hiking destination before you set out.)
If, however, we had done this route as the middle part of a longer trip, leaving the hotel in the morning at shortly past 9, we would have arrived back in time for lunch – without being able to extend the hike, as it is a circular walk.
You may want to bear this in mind for any plans of your own. Since the hike is so short, on the other hand, it makes a good daytrip from almost any town in the western part of Germany.
For us, it meant that Day 1 had left us in good shape for the challenges of Day 2, a slightly longer and – as it turned out – refreshingly different kind of trail.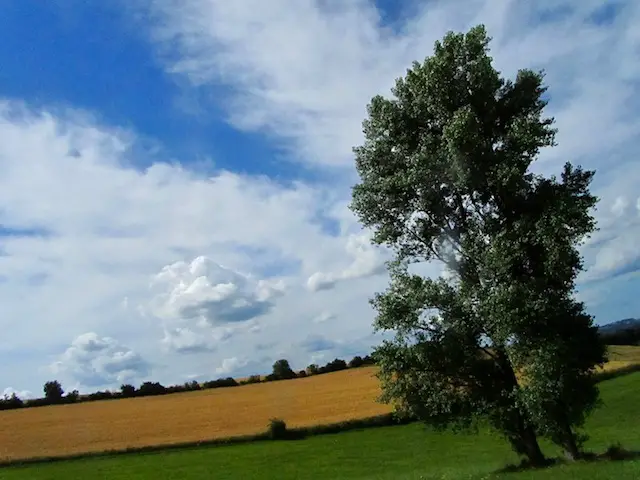 More about that next time.
Follow our hike in Sauerland, Germany's best kept secret. Get our free updates via email or follow us on Facebook.