Urban Walks in the French Riviera
Sunny Menton is to die for
When Menton's old chateau was razed in the late 19th century, the city administration decided to convert the grounds into a municipal cemetery.
This turned out to be an excellent business decision, because at the very moment the issue was decided, thousands of people were getting ready to make their way into the town – people who, in essence, would come to sunny Menton in order to die.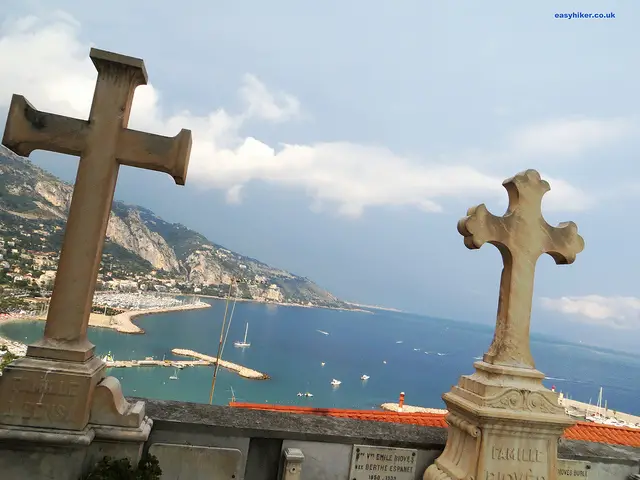 For a visit of the cemetery, one of the most poignant experiences anywhere along the French Riviera, walk uphill through the Old Town from central Menton: either through Rue Longue or the Promenade du Val de Menton, an extension of the downtown Rue de la Republique.
The latter route will lead you past grand villas and views of lush landscapes as well as of the foothills of the Alps. Turn right (a 270° turn up the stairs) into Route de Castellar at the bus stop and continue until you reach the cemetery.
The first part of the cemetery – the section in front of the chapel – is nothing special: this is where the locals have been buried, but the far side provides you with a fascinating insight into the history of the area.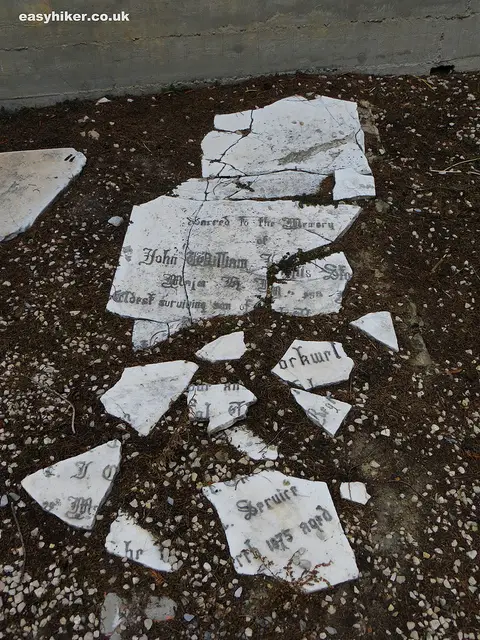 There are some corners in these foreign fields that will be forever German, Polish or Dutch, but most of those who lie here belong to one of two groups: the English middle classes – daughters and wives of colonels, Cambridge scholars, clergymen – and Russian aristocrats.
Few of these people were older than 40 when they died, and some were still in their teens.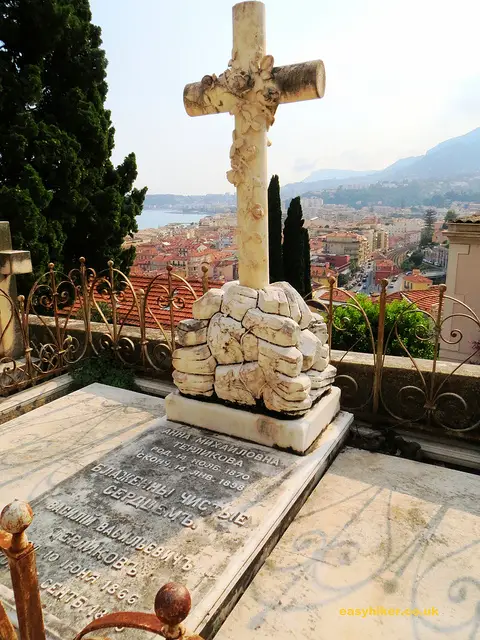 This, of course, is the truth about the development of the French Riviera as a tourist resort: these first visitors did not come here to appreciate the beauties of the local landscape but were driven by despair, a grim determination to clutch at straws.
Tuberculosis was a poorly understood illness at the time, and reports circulated around Europe of patients who had come to the Mediterranean and not only survived but actually improved.
And indeed, it is not difficult to see how the sunshine, the warmth, the sharp southern colours and the deep blues of the seas and the skies must have given them a lift, coming here from Northern European or Russian winters – this is obviously what the term "né de nouveau" or "reborn" on this inscription refers to.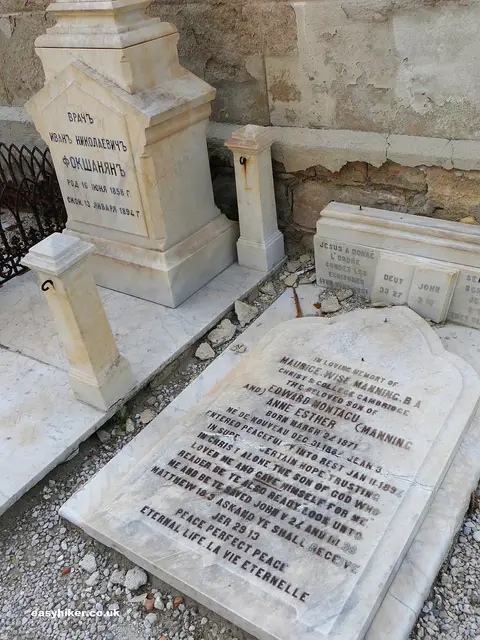 But any relief these doomed young people may have experienced was temporary. Arcadia it may have been – in many ways, it still is .
But Death is no stranger to these grounds. He has stalked them then and stalks them now.