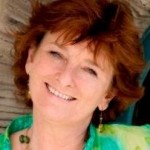 Guest Post: Hiking in the Lake District The Coffin Route
Trust Zoë Dawes to find a quirky hiking/walking trail. She tells us more about it in this quirky guest post.
The Coffin Route from Grasmere to Rydal village may not sound the most attractive of walks, but I promise you, it is a delight. In fact, it's the epitome of Quirky Travel.
I recently walked that very